Holidays are the best way to bring your family closer and enjoy some family audiobooks together. Now it's the Christmas season again, and everyone is getting ready for it. But if you are tired from the routine and want to refresh it, then listen to some cool Christmas audiobooks. Just put on your best and favorite Christmas audiobook while driving or relaxing in the home. Turn up the volume and cheer your mood.
There are a lot of audiobooks available for the festive season. It includes some free and paid books. So, if you are searching for Christmas audiobooks for adults and kids, then you are at the right place. We have listed out the Top 10 Christmas audiobooks that will definitely cheer you up and will make your best holidays. You can get them in MP3 or any other output format by AudKit Audible Converter to enjoy anywhere with lossless quality.

---
Part 1. Top 10 Christmas Audiobooks for Adults and Kids
Double your happiness for the most awaiting Christmas celebrations by listening to your favorite Audible audiobooks. We have chosen the Top 10 best Christmas audiobooks for adults, so cheer yourself by putting them on the speakers.
Here is the list.
1. The Collectors by Philip Pullman
Christmas is nothing without gifts, so we would suggest you listen to The Collectors by Philip Pullman while you are wrapping the gifts. The book tells you about mysterious and improbable facts about the characters.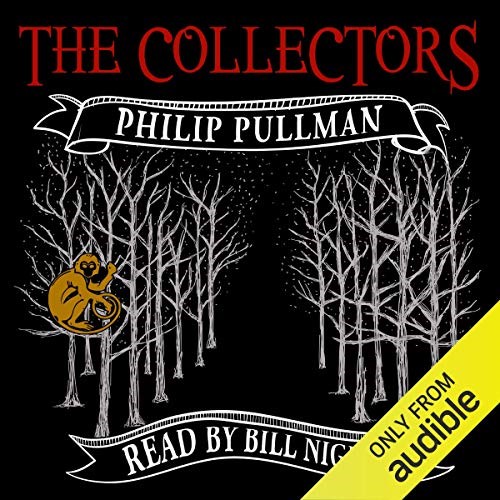 2. Hercule Poirot's Christmas by Agatha Christie
For all of us, Christmas is an amazing holiday so spend it by listening to Agatha Christie's Hercule Poirot's Christmas. When you get some time for yourself, then check out how Agatha's writing makes the murder so cozy. It has a detective story that brings suspense to the reader.
3. A Boy Called Christmas by Matt Haig
If you are on traveling on the Christmas holiday, then it is the best time to listen to 'A Boy Called Christmas.' It is a tale about adventure, snow, and an 11-year old boy who believes in magic. The story also gives an idea of courage, passion, and love.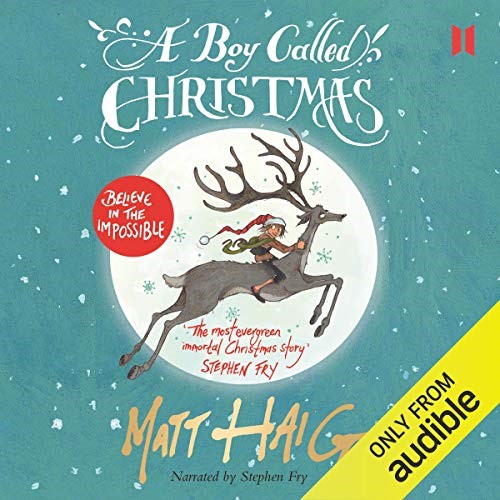 4. When Santa Fell to Earth by Cornelia Funke
It is a great Christmas audiobook that narrates a hero story about Christmas. The story is funny, heartwarming, witty, and shows how Santa gives a hand to kids with their wishes.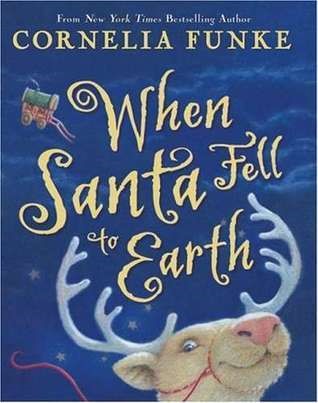 5. The Christmasaurus by Tom Fletcher
Christmas is the festival in which you enjoy the company of your friends and family. So this audiobook is best for that time. The story is about friendship, family, sleigh bells, Santa, and magic. The Christmasaurus is a story for the whole family, which is a stack of fuzzy festivity.
6. Twas the Nightshift Before Christmas by Adam Kay
Have some touches of laughter from Twas The Nightshift Before Christmas. The story is entertaining and hilarious about the life of a junior doctor at the most challenging time of the year. It will delight your Christmas holiday for sure.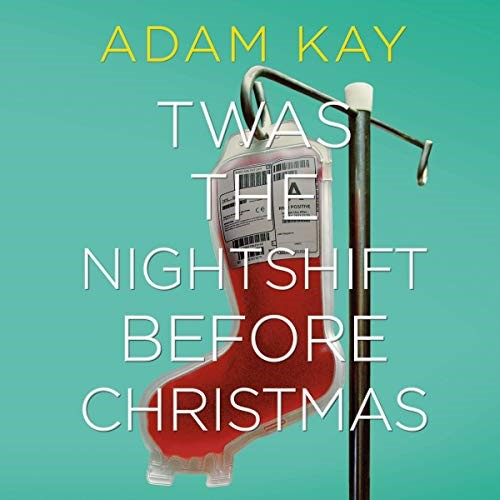 7. Enid Blyton's Christmas Stories by Enid Blyton
Another light audiobook available to cheer your Christmas mood is Enid Blyton's Christmas Stories. You can listen to it with your kids or siblings. It shows the magic, joy, laughter, and mischief essence in the whole collection.
8. Happy and Merry: Seven Heartwarming Holiday Essays by Lisa Scottoline and Francesca Serritella
Sometimes you don't have the mood to listen to lengthy audiobooks, then enjoy the short essays from this audiobook. Happy and Merry: Seven Heartwarming Holiday Essays contains seven essays on the Christmas theme that will surely get you in the holiday mood.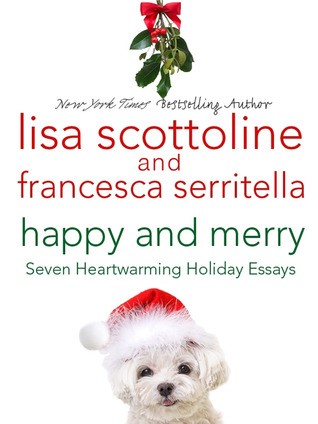 9. The Best Christmas Pageant Ever by Barbara Robinson
It is the best seller Christmas audiobook that will bring laughter and joy. If you are a bit stressed, then The Best Christmas Pageant will be perfect for you. It has a lot of jokes and Christmas celebrations that will definitely cheer you up.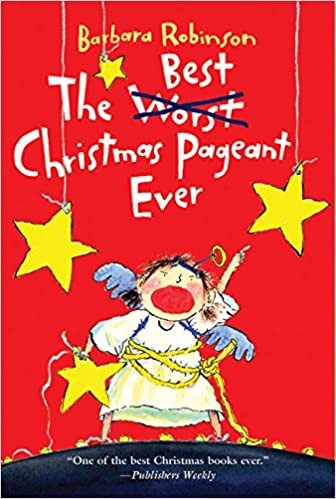 10. Christmas Days by Jeanette Winterson
This audiobook has an enchanting collection of stories for the Christmas holidays. You can find a little bit of magic, peace, and mystery in the Christmas Days. The reader will get a portal into the spirit of the time, where the time slows down, and magic starts to happen.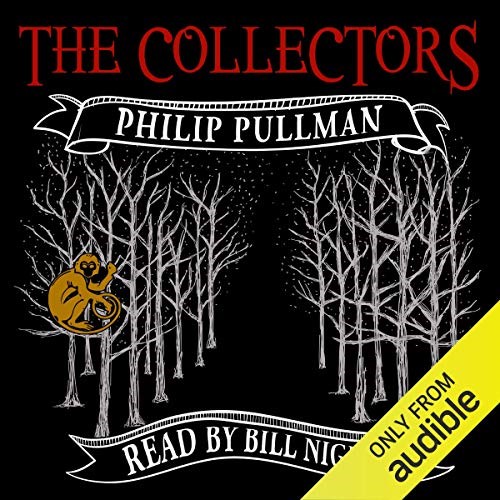 ---
Tips: How to Listen to Christmas Audiobooks Anywhere
As Christmas is the festival of joy and peace, so catch your Christmas audiobooks to enjoy the holidays as an MP3 or in other output formats with lossless quality. Get your favorite audiobook by converting it with the help of AudKit Audible Converter.
This converter will assist you in download a bundle of best Christmas audiobooks with 100X super fast speed in any of the output formats such as MP3, WAV, AAC, M4A, or M4B. You can even split the audiobooks and edit their ID3 tags like title, year, albums, or genre, etc.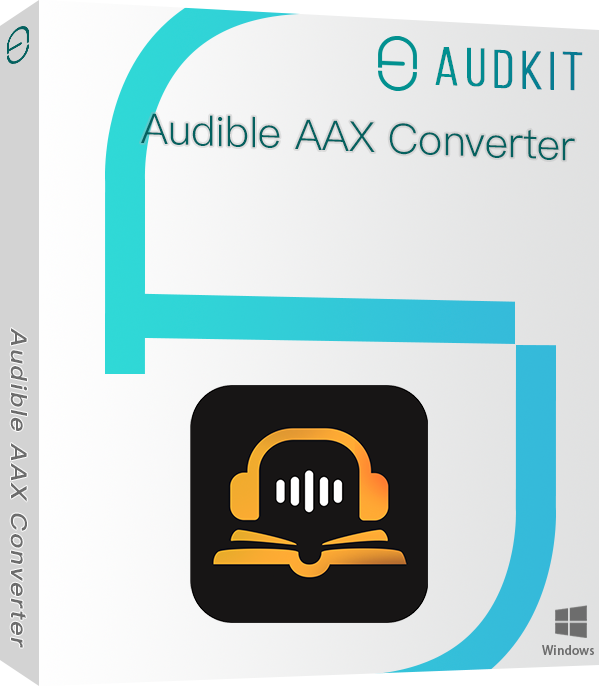 Keeps original quality for the AA and AAX books
An ultra-fast 100X speed faster than the usual conversion rate
Retain the complete ID3 tags for customization as required
Automatically split Audiobooks by chapters, segments, or hours
Below is our user-guide to convert and download good Christmas audiobooks.
Step 1 Download and add the audiobooks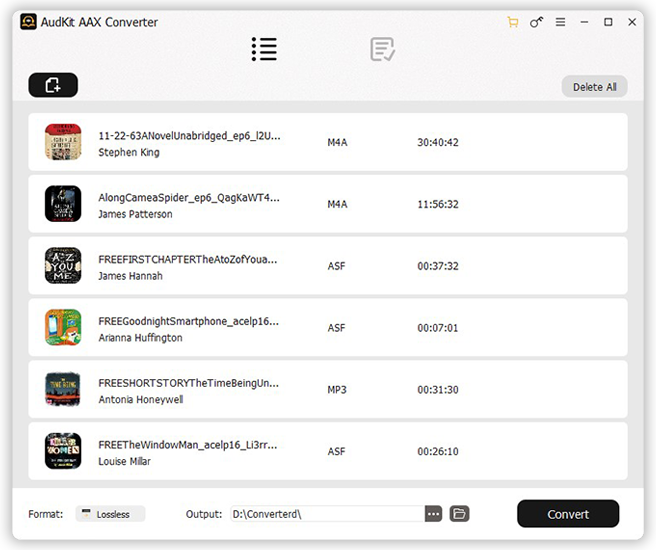 Make sure that you have downloaded Audible books on the computer yet. Next, add the Christmas audiobooks by clicking on the 'Add Files' option. You can batch select the audiobooks or simply drag and drop them from your computer to the conversion window.
Step 2 Reset and split the audiobooks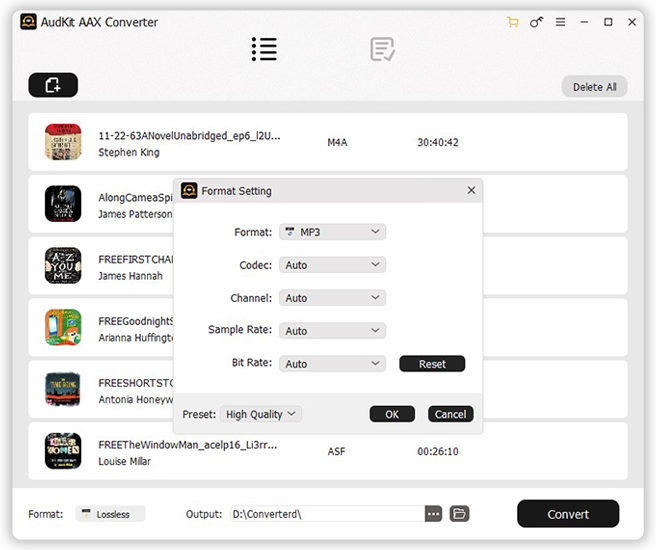 Go to the 'Edit' option to choose the output format and edit ID3 tags. If you want to split large audiobooks, then click on the 'Split' tab. Click on the 'Effect' button to adjust the volume, speed, and pitch for the audiobook.
Step 3 Convert the audiobooks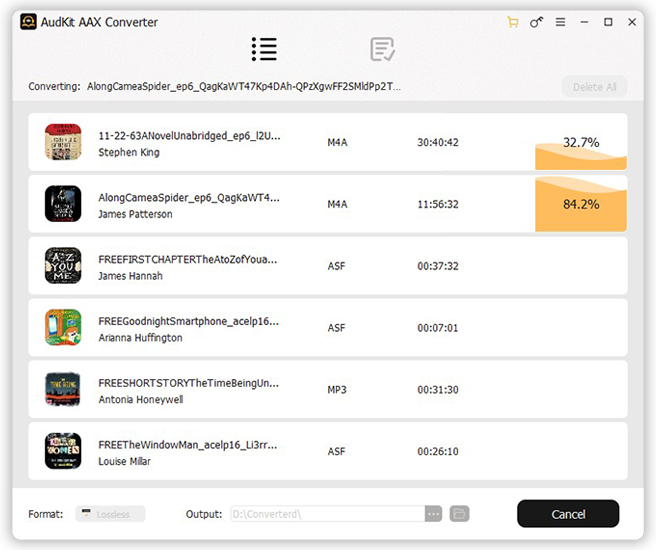 Now you can convert the audiobook by clicking on the 'Convert' button to common audio files at the conversion speed up to 100X.
---
Bottom Line
In this article, we have listed the Top 10 best Christmas audiobooks for kids as well as for adults. So enjoy them listening on traveling, or with your family. You can easily convert these audiobooks as an MP3 file or other common output formats to listen and enjoy them anywhere in lossless quality.
---