Book reading is one of the most common traditions which has been followed for many centuries, and with time it has also got advanced in the form of Audiobooks where now people can hear any book anytime they want.
Currently Audible is the best platform where one can find millions of different audiobooks depending on your interest. Even this platform has got so much popularity, still, people look for an Audible alternative as well. Audible lets the user use their services for free on a thirty days trial, but after that, they have to pay a small amount of fifteen dollars for a month. Even though users download those books from Audible, still they are protected by copyright, and according to which they will only be played over the Audible compatible devices.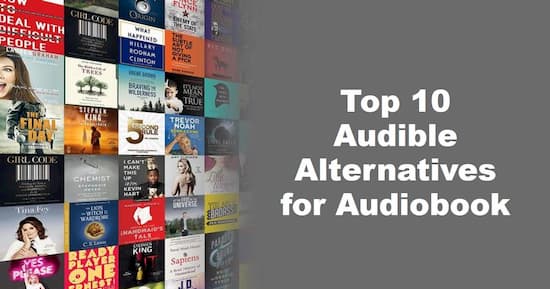 ---
Part 1. Top 10 Best Audible Alternatives
As obvious no one would like to pay a fee for an audiobook but still have its limitations. At this point, people start to look for an alternative to Audible, because many free alternatives to Audible lets the user download audiobooks without any restriction. So here you will find the top ones of the alternative players for Audible.
1. Audiobooks.com
This is another reliable Audible alternative with similar charges for a monthly subscription. So here you might be thinking hat if it charges you then how comes it is feasible for you unlike Audible, and the answer is really simple. First of all, this service comes with three different features like audiobooks download, rent, and sell. Besides it also allows you to get one audiobook for free of cost which is not allowed over Audible.
2. Audiobooks Now
So here if you are looking for cheaper alternatives to Audible then Audiobooks Now is just the best one. Even though the books range is quite limited over here, but still when it comes to price then there is no other cheaper service than this one. Besides they also allow you to enjoy a discount of 40 to 50 percent for downloading, which is not available on any other platform.
3. Playster
If you are looking for alternative players for Audible then there is a possibility that you do not count Playster as your priority, because of the price range. Whereas if you look for features offered here then no doubt this is just the best service that you can dream of. Here you will not just be getting audiobooks, but you can also watch High Definition movies, and music as well. Its features do not just end here, because it allows you to play different games for entertainment as well.
4. LibriVox
Similarly, if you are looking for a free Audible alternative then LibriVox would just be your best choice. The best thing about this platform is that they have a wide range of books available in their library, which also includes old and classic books as well. Another reason that has got this platform so much popularity is that they also allow you to download audiobooks with public domain free of cost.
5. Downpour
If you want the best Audible alternative then Downpour can come up to your expectations with the same price range, but greater benefits. First of all, here you need not just to purchase each audiobook to enjoy it, but you can also rent it out as well. That means you can still get your hands on your favorite audiobook at just little cost for a limited time. On the other hand, audiobooks over here come up with no restriction, so just enjoy it anywhere you like.
6. OverDrive
When it comes to a free alternative to Audible, then OverDrive would be the first thing that you would hear from anyone. This service allows you to rent out any book in their library, for free of cost, and their library has got every book that you can think of.
7. Nook Audiobooks
If you are looking for one of the largest and most famous Audible alternatives, then Nook Audiobooks might be the one that you have heard of. This is not just famous, but it can also be listed as cheaper alternatives to Audible because currently, it has been providing thousands of different audiobooks at a very low price that you can ever imagine.
8. Scribd
Now when cheaper alternatives to Audible are being discussed then Scribd cannot be left behind. This platform has a very wide range of audiobooks, E-books, different research documents, and even famous magazines as well.
9. Hoopla
In the list of Free Audible alternatives Hoopla is worth mentioning as well. This platform has established a partnership with few other platforms as well, due to which if your required book is not available over here, then you can also find on their partner sites as well.
10. Kobo Audiobooks
If you are looking for a huge library of audiobooks, with over multi-million books then Kobo Audiobooks is one of the cheaper alternatives to Audible.
---
Bonus: How to Play Audible Audiobooks Anywhere
Now when you are well aware of the top ten of the Audible alternative, then the next step is to find out a method using which you can play an Audible audiobook anywhere you want. When you download an audiobook from Audible, then it is already been restricted to just a few devices. Whereas to remove this restriction you are going to need AudKit Audible AAX Converter.
The best thing about this smart tool is that you can download and convert Audible AAX books to MP3, M4A, WAV, FLAC, M4B, etc. at 100X or faster speed. During the conversion, the sound quality won't get affected so that you can get 100% the same quality of the original Audible files. Besides, the automatically splitting feature is able to cut an entire audiobook into small clips by chapters, hours, or customized segments.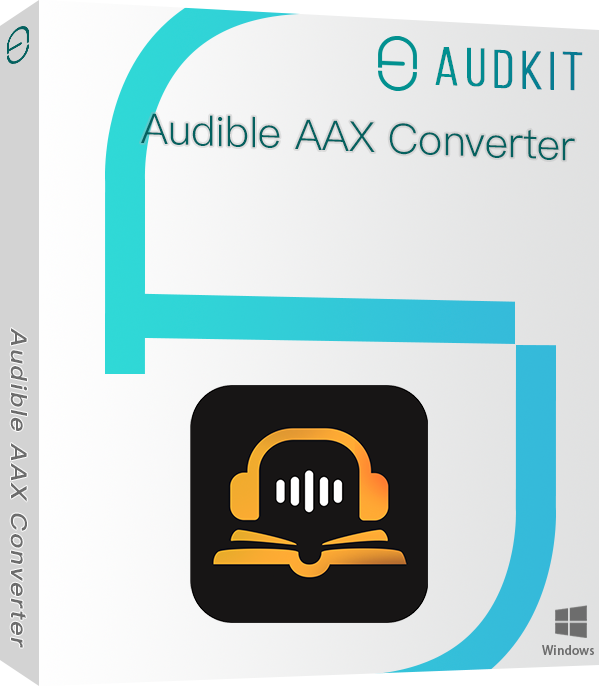 Remove digital protection from Audible AA/AAX books
Download audiobooks for offline playback without using Audible
Convert Audible files to MP3 and any common-used audio format
Automatically split Audible books according to chapters, hours, etc.
---
Conclusion
There is no doubt that there are several different cheaper alternatives to Audible, even there are some free as well. So, you should know that each one of these alternatives also comes with a few drawbacks of its own as well, like more price, or limited library, etc. So right now, the best option that you have available is AudKit Audible AAX Converter, by using which you can enjoy audiobooks without any alternative.
Now when cheaper alternatives to Audible are being discussed then Scribd cannot be left behind. This platform has a very wide range of audiobooks, E-books, different research documents, and even famous magazines as well.
---