If you are talking about the biggest famous music streaming services, then the first thing which clicks your mind is Spotify. This music streaming service offers you millions of tracks. You just need to register yourself on the Spotify app or simply use their website. Spotify is trusted by hundreds of millions of subscribers. But if you still have a question in your mind, why you have to use Spotify? Then we will tell you about the pros and cons of Spotify so that you can feel at ease in experiencing Spotify.
At the present age, there are many music applications that cause confusion for the users in order to choose the best application among all, and Spotify is one of them. There is no need to worry; we will clear all your doubts regarding Spotify by explaining the pros and cons of Spotify Premium Pro.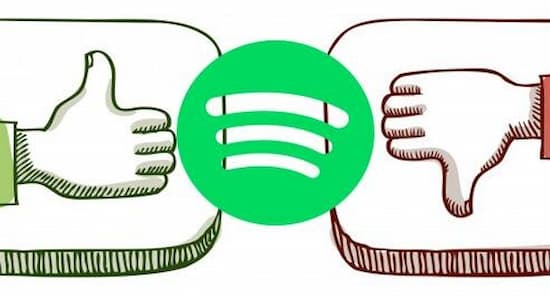 ---
Part 1. Pros of Spotify that You Should Know
For listening to Spotify tracks, all you need to do is register on Spotify free account. Spotify has an original service for helping its company to manage the need of its products, but now Spotify is offering their users to connect their Facebook account with their Spotify accounts. It also allows you to create your own songs Playlists.
A great advantage that Spotify offers is the ability to share your playlists. By connecting the app to your socials, you can share your favorite songs and podcasts with your acquaintances, letting them an insight into your taste.
A useful feature of Spotify is that it allows its users to download and save data to your device. The Premium feature offers an unlimited number of tracks to be added to your playlist. The playlist can be made available offline and at your service at any time.
The Spotify app is highly compatible with various kinds of devices and operating systems. The app, as well as the online version, can be used on Windows, Mac, iOS, Android, or any other platform. This serves Spotify a huge benefit.
The app offers its users over 40 million tracks that are easily accessible and versatile in their range. Its highly diverse library allows users of different tastes to find the tracks of their choice.
Spotify offers its users a free service in addition to the paid Premium version. The free tier allows users to enjoy various benefits and basic features.
Spotify runs at a rate of 160 kbps on the desktop for its free listeners, while for its Premium users, it works at a speed of 320 kbps, which is the best compression rate available in the market.
---
Part 2. Cons of Spotify that You Should Learn
Absence of Lyrics Display:
A feature that users have been asking back for some time and that the company has failed to deliver is the lyrics feature. Spotify removed the feature some time ago, and the users were not happy. Since then, the lack of this feature has caused some nuisance for several users.
The paid Premium version of the app can prove a tad bit heavy on the pockets. An annual subscription of the Premium can cost a little over a hundred dollars, which is deemed expensive as compared to other music-providing sites.
If you do not wish to buy a paid subscription, you will notice a major difference in the offered quality. For the free version, Spotify offers a quality of 160 kbps, whereas Premium users can enjoy a speed of 320 kbps, which can be considered unjust by some free users.
Unavailable to Various Countries:
As successful as the app is, Spotify still isn't available to various countries across the globe. The highly successful music streaming site and the app is still not accessible to numerous regions.
Intervening Advertisements:
A highly irritating feature of several streaming services, including Spotify, is the repetitive and intervening ads that occur. These audio features cut in between a track and often ruin the pleasure. The Premium version gets rid of this feature, though.
Spotify offers a number of restrictions and limitations to its users. Separate songs cannot be streamed on-demand, and no more than 6 tracks can be skipped every hour. A single individual track cannot be downloaded, and when your subscription expires, the downloaded data expires with it too.
Spotify users can't truly download Spotify music to a computer:
You can't truly download Spotify tracks because all these tracks are fully protected by Digital Protection, which means they are coded in some special formats. This protection prevents the users from truly downloading Spotify tracks to other devices. So, the downloaded tracks can only be shown in the Spotify application. This can be possible by using some conversion tools which can convert the format of the track to possible downloading for use on other devices.
---
Tip: Best Spotify Music Downloader – AudKit Spotify Music Converter
For removing the digital protection from Spotify tracks, you need a perfect and careful music converter. Considering this capability, AudKit Spotify Music Converter is the best choice. It successfully converts the Spotify tracks into other formats according to the requirement.
AudKit Spotify Music Converter is a software that is assumed as one of the best programs for the conversion of Spotify songs to MP3, M4A, M4B, FLAC, AAC, WAV, and other music formats. After conversion, the Spotify tracks are saved in the music folders on your PC, and then you are free to listen to them on any other device.
This Spotify Music Converter maintains the quality of Spotify tracks after conversion. You can search for the ceaseless ID3 tags like artists, albums, years in the Spotify tracks files.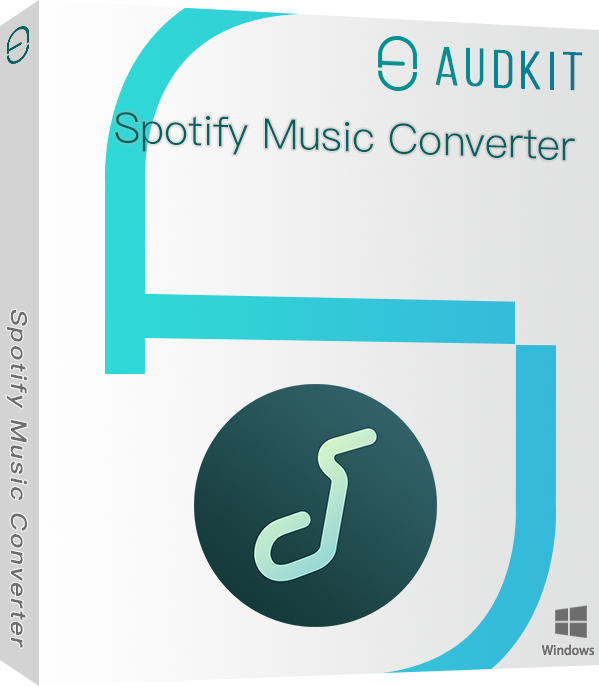 Convert Spotify tracks at 5X faster speed
Download Spotify playlists for offline use
Maintain 100% quality and ID3 tags
Easy to use for newbies on Windows and Mac
---
Conclusion
In the above discussion, we discuss all the pros and cons of Spotify for musicians so that they can find their answers that whether they are going to use the Spotify application or not, considering all the pros and cons of Spotify free. Moreover, we mentioned a tool for the conversion of Spotify tracks so that you can feel at ease in this conversion method too.
---