How to convert Spotify to MP3 free? To search for this topic on Google, there will be thousands of results. Most of them are related to "Spotify music downloader online", "Spotify song downloader online", and so forth. But wait, is there such a free lunch?
In this article, we'd like to reveal the truth to you. We collect and sort out the 14 common Spotify to MP3 converters free for you. You can see their basic introductions, pros, and cons and make a wise choice after reading.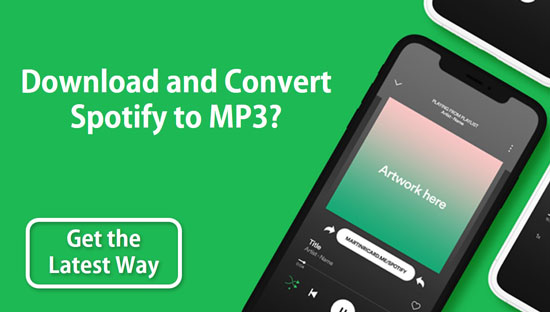 ---
Part 1. Best Spotify to MP3 Converter Free for Mac & Windows
For the starter, we'd like to share 2 useful Spotify to MP3 converters free for desktop users. Android and iOS users can also use them to get Spotify MP3 files then transfer them to their phones. Both are 100% workable, we promise.
1. AudKit Spotify Music Converter
AudKit Spotify Music Converter is a new generation of Spotify to MP3 converter offline for desktop. The professional converting skill makes it become remarkable in converting Spotify to MP3, AAC, WAV, FLAC, M4A, and M4B at up to 5X speed.
The marvelous ability of AudKit Spotify to MP3 Converter preserves 100% sound quality and metadata from Spotify songs. With it, you can see 100% ID3 tags, including artists, titles, albums, album arts, track numbers, etc. in the converted files. During the conversion, you also download Spotify music to computer as local files. Then it is easy to transfer Spotify songs to your Android/iOS devices for offline playback.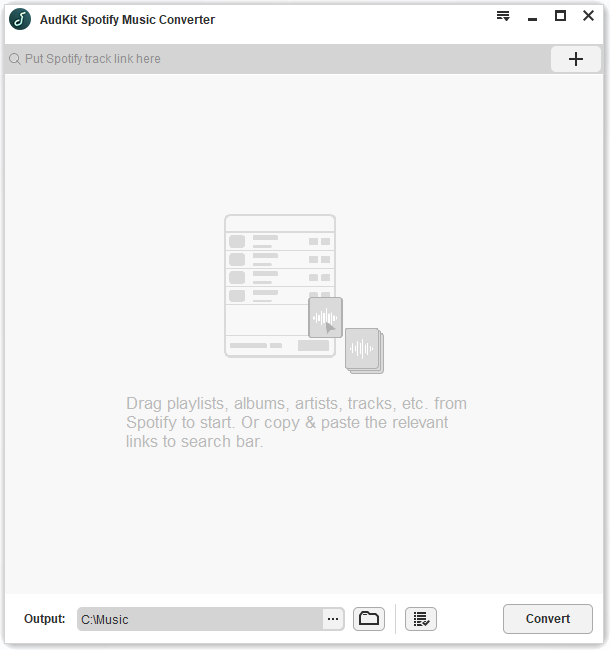 Pros:
Freemium
Amazing 5X conversion speed
Maintain 100% sound quality
Keep 100% ID3 tags
Cons:
The conversion speed on the Mac is a bit slower than 5X.
2. Telegram Bots
Telegram is a free messaging app for both desktop, Android, and iOS users. There are a few good Telegram bots that are able to download your Spotify songs from YouTube or Deezer if a match is found.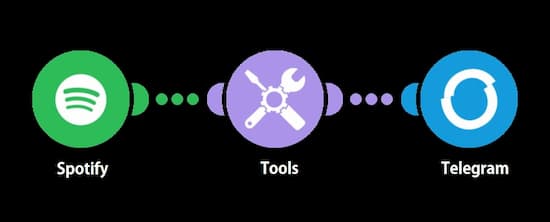 Spotify Music Downloader Bot
The Spotify Music Downloader Bot serves for Spotify music download. When you import a Spotify track URL, this bot will find a match on YouTube and then download Spotify URL to MP3.
The Deezer Music Bot
Deezer Music Bot supports you to input a Spotify song link and download the song from Deezer.
Pros:
Freemium
Multiple choices for music downloads
Cons:
Not a real Spotify to MP3 converter, downloading tracks from YouTube or Deezer
---
Part 2. Spotify to MP3 Converter Free Android / iPhone
1. Fildo Music
Fildo Music is a third-party MP3 search engine for Android only, which is also a Spotify music converter APK. It works well as a Spotify to MP3 converter for Android to convert Spotify music and playlists on Android devices. Users can directly download it from the Google Play store on the Android phone. And the desktop called Flite is available now. But iOS version is still in development.
Pros:
Freeware
Can be used directly on Android phones
Cons:
Many glitches like "Error occurred try again later" or "Download not available in your country".
Not sure if it really downloads music from Spotify.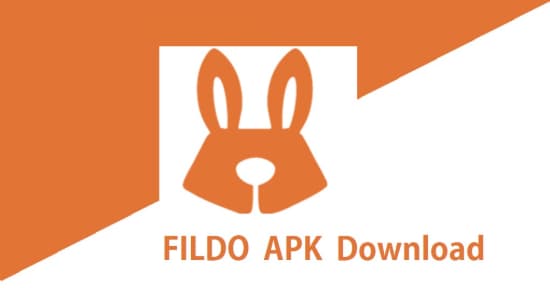 2. Siri Shortcuts
As the name implies, Siri Shortcuts is used on an iOS device. It is an automation application Shortcuts which is the latest version of Workflow. To help iOS users to download Spotify playlists to MP3, the Spotify To MP3 (2021) Shortcuts let you run it from the Spotify share sheet or copy the Spotify track link to activate it.
Pros:
Freeware
Can be used easily on iOS phones.
Cons:
Only download an entire Spotify playlist
Can't download a specific Spotify song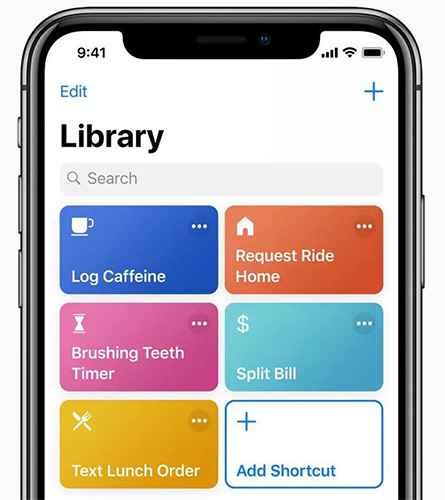 ---
Part 3. Spotify to MP3 Free Recorders
1. AlltoMP3
AllToMP3 is a simple offline software, used for Mac/Windows/Linux systems. As the name implies, it is able to convert music to MP3 from Spotify, YouTube, Deezer, and SoundCloud.
Pros:
Freeware
Applicable for many streaming music apps.
Cons:
The output quality is 256 bps at max.
Can't download every Spotify song.
Often stop working when converting a playlist.
Not sure if it truly downloads from Spotify.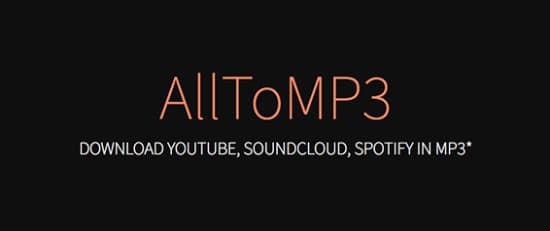 2. Audacity
Audacity is an open-source and cross-platform audio recorder for free. It is compatible with Windows, macOS, Linux, and GNU operating systems. This recorder can not only record Spotify to MP3 but also record from other live audio or media. If you'd like the recorder rather than the converter, you can also check the top 10 best Spotify recorders.
Pros:
Freeware
Available for many streaming music apps.
Cons:
Lossy music quality
A bit complicated to use for a newbie.
Record Spotify ads during the recording.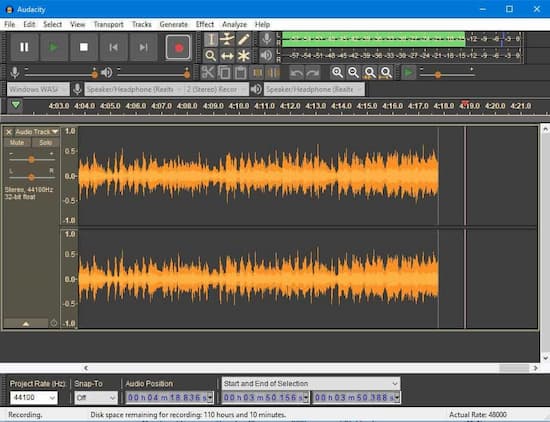 ---
Part 4. Spotify to MP3 Converter Free Online
1. MP3fy
MP3fy is an online website for music conversion. It once advertised that it could convert URL Spotify to MP3. To be honest, it only features converting YouTube to MP3.
Pros:
Cons:
Not a real free Spotify to MP3 converter, downloading tracks from YouTube

2. SpotDL / spotify-downloader
The spotDL from GitHub offers an online platform to help users download from Spotify to MP3. But taking a careful browse on its page, you will see an introduction. "Download your Spotify playlists and songs along with album art and metadata (from YouTube if a match is found)." Yeah, YouTube once again becomes the music provider to replace Spotify.
Pros:
Cons:
Not a real Spotify to MP3 converter online, downloading tracks from YouTube
3. SpotiFlyer
The SpotiFlyer is also a GitHub project that allows people to convert Spotify to MP3 free online. It also supports YouTube Music, SoundCloud, Gaana, and Jio Saavn.
Pros:
Cons:
Not a real Spotify to MP3 converter, downloading tracks from other music services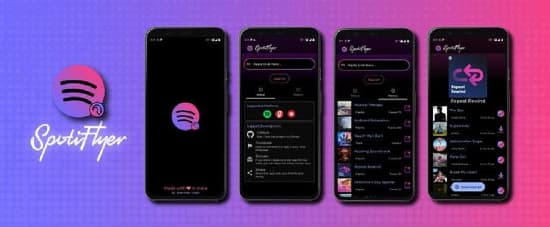 4. Playlist-converter.net
When searching for Playlist-converter.net on the browser, you will see a huge notice that the playlist converter is currently off. The developer doesn't have the time anymore to maintain it professionally.
Pros:
Cons:

5. Online Spotify to MP3 Converter
The online Spotify to MP3 Converter from 4Hub is not working for downloading Spotify music free online anymore. When pasting your favorite Spotify song link and clicking its "download" tab, nothing happened. You only get a blank page.
Pros:
Cons:
---
Part 5. Spotify to MP3 Online Free Chrome Extension
1. Deezify
Deezify was a free Chrome extension for downloading Spotify and Deezer songs online. Now it turns to be a mobile app that can download Spotify music to MP3 on Android devices. You can see it in the Google Play store. After finish converting, you can also set Spotify music as ringtones with ease.
Pros:
Cons:
It is still in development and may be unstable.
Lossy sound quality
Not sure whether it really downloads from Spotify.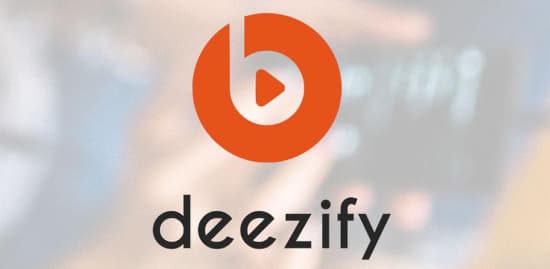 2. DZR Music Downloader (Spotify & Deezer Music Downloader)
DZR Music Downloader was a free Spotify downloader Chrome extension for the Google Chrome browser. It was used to help users to save music files from Spotify, Deezer and SoundCloud, and other music websites. But now you can't find it in the Chrome Web store.
Pros:
Cons:

3. Spotiload (Spotify VK Downloader/ Music Saver)
Spotiload is the former Spotify VK Downloader. Now it is renamed Music Saver and it is still a Google Chrome extension for free. As you might expect from its current name, Music Saver loss the ability to download and convert Spotify link to MP3. This tool now can only download songs from VK music.
Pros:
Cons:
Not working for Spotify Music

---
Learn More: Spotify to MP3, Legal or Not?
You should know that Spotify music saves in OGG Vorbis with special protection. Spotify Premium members can enjoy both online and offline songs, while Spotify Free users only have the former right. But neither of them is able to download Spotify music to a computer locally.
The Spotify to MP3 converter solves this problem and downloads Spotify playlists to MP3. But all downloaded music is for personal use only. Any piracy, commercial use, or illegal distribution is forbidden. From this perspective, whether it is legal or not depends on the way you use it.