Spotify is the most famous music streaming service in the world, having hundreds of millions of users. But for being a permanent user, you need to know about all the features of Spotify so that you can get most of the Spotify music service. During this time, when thousands of music applications are in the air for users, it is difficult to keep the same position. For this reason, Spotify is always challenging all the other music applications by updating its features to let the users get the best of Spotify. That's why you need to know all about Spotify tips and tricks so that you can use it in a proper way and can stick to it.
We will show you how to use Spotify's tips and tricks by mentioning all the features which Spotify is offering to its users.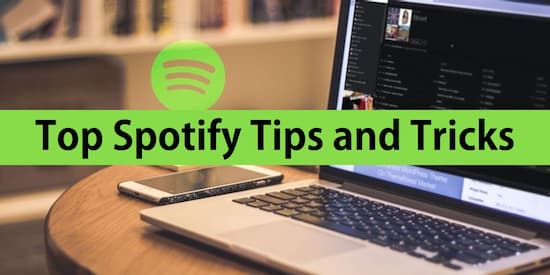 ---
1. Experience the lossless sound quality
Tap on the "Menu" option to expand the menu and then select the "Music Quality" settings. Then do change the music quality to Normal, High, or Very High.
---
2. Download tracks for offline use
You can listen to Spotify offline tracks by going into the "Library" and click on the "Setting" option. After that, you can view an "Offline Mode" option then turn it on.
---
3. Download and convert Spotify songs to MP3
For downloading Spotify songs to MP3, you need to download a music converter like AudKit Spotify Music Converter. There are some features of this music converter that makes it special and easy to use.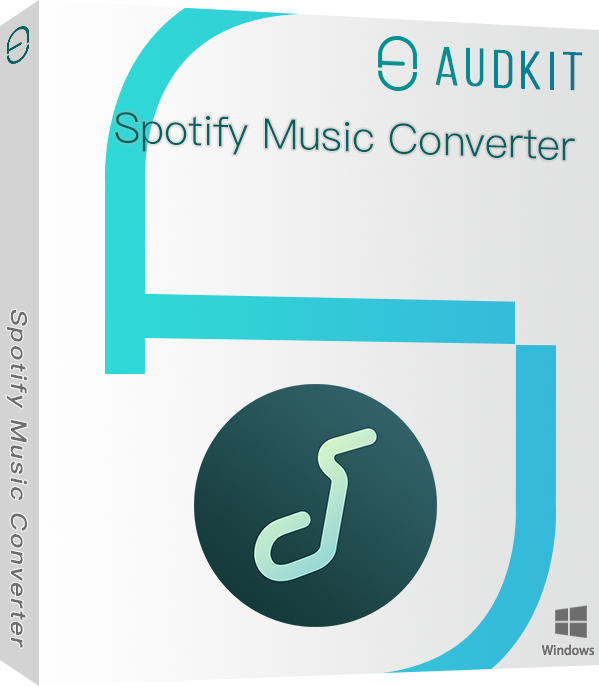 Convert Spotify to MP3 at 5X faster speed
Download Spotify songs for offline use
Keep original quality and ID3 tags after conversion
Easy to use for newbies on the computer
The steps of downloading and conversion of Spotify tracks are given below:
Step 1: Get Targeted Tracks from Spotify
Search for Spotify tracks in the Spotify app. Select your tracks and "Right-click" and go to "Share" > "Copy Link." Then place that link into AudKit's search bar.
Step 2: Adjust Formatting and Audio Attributes
Go to the "Menu" in the taskbar and then choose "Preferences." For adjusting the output format and other settings, choose the "Conversion" option.
Step 3: Convert and Export the Spotify Songs
To convert the Spotify music into MP3 format, tap on the "Converter" option present on the screen. This will initiate the conversion process. Once the conversion process is completed, you can see all your downloaded Spotify tracks on your computer.
---
4. Make a new playlist
For a new playlist, click on the "New Playlist" option on the left side. Then, you have to select the "Add to Playlist" option and click on "New Playlist" to create the playlist.
---
5. Open your stats on Spotify
To see your stats, go to the "Made for you" option in your library.
---
6. Arrange your playing queue
Arrange your Spotify tracks in the queue by tapping on the "add queue" option in the bottom-right of the page.
---
7. Find your favorite tracks
To search for your favorite track in Spotify, go to "Your Library" and tap on the "Search" icon to find your favorite track.
---
8. Use the web interface to listen to tracks
If Spotify is not installed on your device, then you can use their website by going to play.spotify.com and can enjoy Spotify tracks.
---
9. Use Spotify by keyboard shortcuts
You can press the "Spacebar" to play or pause the tracks, use "Ctrl+Right" for going to the next track, use "Ctrl+Left" for going to the previous track, use "Ctrl+N" for the new playlist and many more shortcuts like this.
---
10. Create your Library
Add a new playlist in your library and add tracks into it. Then you can go to your playlist by accessing your library.
---
11. Add tracks other than Spotify music
Select the "Preferences" option and then tap on "Add a Source" from the available options. After that, you can add this track to the local tracks folder in your library.
---
12. Regain your removed playlist
Spotify allows you to recover your removed Playlist by going to the "Account Settings" option and then click on "Recover Playlists."
---
13. Track original version of songs
Spotify offers you to enjoy the original version of songs. You can check this by going to the bottom-right of the screen, where you find an option "1 More Release".
---
14. Increase your following
To increase your following, you need to go "Find Friends" option and then start following them and can check their listening tracks.
---
15. Use Spotify Codes to share your tracks
First, you need to save the code by clicking on "Three Dots" on the right of the song and tap on the code, then click on the "Save to Photos" option. You can then share your tracks with your friends.
---
16. Create a collaborative playlist
Click on the "Three Dots" and then the "Collaborative Playlist" option to allow your friends to add tracks to it.
---
17. Access Radio for tracks
Select a "Radio" option on the left bar, then "Create a New Station." After that, the radio will suggest you the tracks according to your choice.
---
18. Extract your favorites from an artist track
You can get some of your favorite tracks from the artist's whole tracks by searching the era with the artists' name.
---
19. Arrange your searches
Add a "Not" word on unwanted searches and a "And" word on the searches you need in the future.
---
20. Listen to the playlist of repeated tracks
You can access your repeated tracks in the "Made for You" section. Spotify updates this section on a weekly basis.
---
21. Enjoy your daily mix tracks
Spotify now offers its users to listen to their daily repeated tracks.
---
22. Use Crossfade feature
This feature is used to blend the tracks so that there should be no delay time between the ending of one song and the start of the next song.
---
23. Access your Spotify in Uber
Just connect your Spotify with the Uber application so that you can make your journey easy.
---
24. Share your tracks
Go to the "Share" option by clicking "Three Dots" on the right side of the song and share your track on other applications.
---
25. Get preview tracks
Tap on the track and get a preview of the track. Moreover, it will show you five more tracks for preview.
---
26. Prefer Private Listening
If you need to listen to songs in privacy, then go to the "Settings" option and then click on "Private Session" to keep the tracks private.
---
27. Create a running playlist
Spotify can automatically create a playlist according to the choice of your first song. In the case of running, it will create and play the other tracks on its own.
---
28. Send a link to the targeted section
First, click on "Copy Spotify URI" by right-clicking on the track and then send a specific section to your friend with the time.
---
29. Check live gigs
For checking live gigs, click on "Concerts" to watch the tracks around you to which you have already listened.
---
30. Enjoy Podcasts
You can listen to the podcasts by searching "Podcasts" in the search bar.
---
Conclusion
In the above article, we have discussed the Spotify application and its top Spotify tips and tricks so that no user should be left behind and did not experience the best of Spotify. Now you can use all these Spotify tips and tricks of 2021 to use Spotify in a better way.
---