Listening to some soothing and calm music before sleep is probably one of the best things that you give to your mind. There are plenty of Spotify music tracks, playlists, or albums that are perfect to stream before you go into your dreams. As the NSF suggests that listening to some good and relax music before sleep can increase your sleep quality, that is why we have gathered the best Spotify sleep playlist that will help you to get into happy dreams.
Set your sleep time and play your favorite Spotify sleep playlist. However, if you want to enjoy Spotify for offline listening, then you need to convert them in a local format because Spotify songs have a protected format. Here we will introduce our AudKit Spotify Music Converter to remove the limitations and downloads them in a local output format. We will list out the best sleep playlists and user-guide to download them offline in the next parts of the article.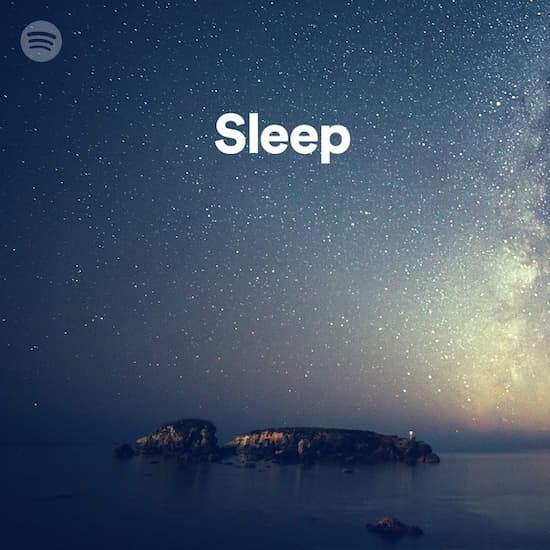 ---
Part 1. Top 10 Best Spotify Playlists 2021
Here is a complete list of the top 10 best Spotify sleep playlists.
1. Spotify's Deep Sleep Playlist
This sleep playlist will help you to induce the deepest sleep. It has songs pulsing at 60-80beats per minute that makes your mood for a nap.
2. Shape Magazine's Sleep Playlist
It is the best playlist if you are capable of handling the lyrics. It contains slow and quiet favorites, including Ed Sheeran.
3. The Sleep With Me Playlist
Bedtime stories are not only for the children, but adults also need to listen to them for asleep. You have the songs in one of the most soothing voices of Drew Ackerman.
4. Spotify Sleepify
This Spotify Sleepify playlist offers you many soothing lyric-free songs. It will definitely lead you to experience a different sleep.
5. Classic Acoustic
You will get a wax nostalgic with this playlist of familiar voices and guitar strumming. It has songs of artists such as The Beatles, Simon & Garfunkel, Fleetwood Mac that will soothe you to sleep.
6. Hanging Out and Relaxing
If you guys are into the alternative and indie, then this Spotify playlist has your back. It features the beautiful tracks by Lana Del Rey, Hozier, Lean Bridges, and more.
7. Ambient Relaxation
Imagine your life as a movie, and you are staring out of the window while listening to this playlist. We would suggest you play this piano-centric tracklist on your speaker to soothe your ears on the bed.
8. Creamy
As the name suggests that this playlist has warm vocal drizzle and melodic future bass that will comfort your restless mind. It has Billie Eilish's goth –R&B hit 'Bury a Friend' and also Flume's electronica 'Rushing Back.'
9. Evening Acoustic
Evening Acoustic has over a million followers who love to enjoy the sound of an acoustic guitar as they snooze.
10. Night Rain playlist
The title of this playlist depicts a night rain scene, which helps to relax down before sleep. Night Rain playlist has 119 songs full of rain sounds at night time.
---
Part 2. How to Download Best Sleep Playlists for Spotify for Free
Spotify music is in protected format, due to which you are not able to download them for any personal purpose. But you don't have to worry about that; AudKit Spotify Music Converter is the best compatible converter that converts and downloads Spotify music tracks, playlists, or albums. It offers you to download the file into any of the available output formats such as MP3, AAC, FLAC, WAV, M4A, or M4B. You can batch convert the Spotify files with 5X high-conversion speed.
With the advanced converting technology, the AudKit converter preserves the ID3 tags and allows you to manage and organize the library by edit the title, album, genre, year, or track numbers.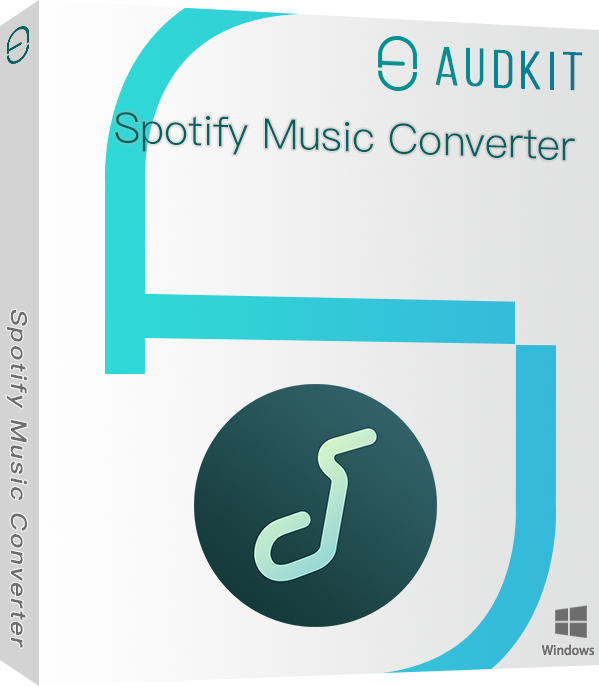 Convert Spotify playlists to common audio formats
Download Spotify music without quality loss
Retain original ID3 tags and other metadata
Customize bitrate, sample rate, channel, etc.
Moreover, you can also manage the other output parameters like sample rate, bit rate, codec, or channel. It is able to keep the 100% lossless audio quality so that you can enjoy the original Spotify soundtracks. You can listen to ad-free Spotify music that supports multiple devices.
Now just follow the below steps to download the perfect sleep playlist Spotify.
Step 1 Add the Spotify tracks on Playlist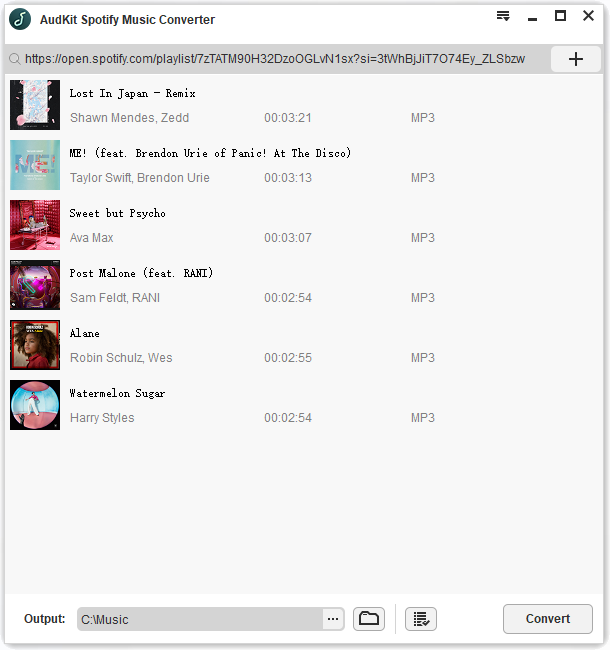 Browse through the app and choose the Spotify playlists or tracks from the Spotify application. Right-click on the chosen song, click on the "Share" and "Copy song link" options. Now paste the copied link in the search box on the interface of AudKit. Now, click on the "+" icon to import the selected playlist. Moreover, you can also drag and drop the Spotify songs into the Converter.
Step 2 Edit the output settings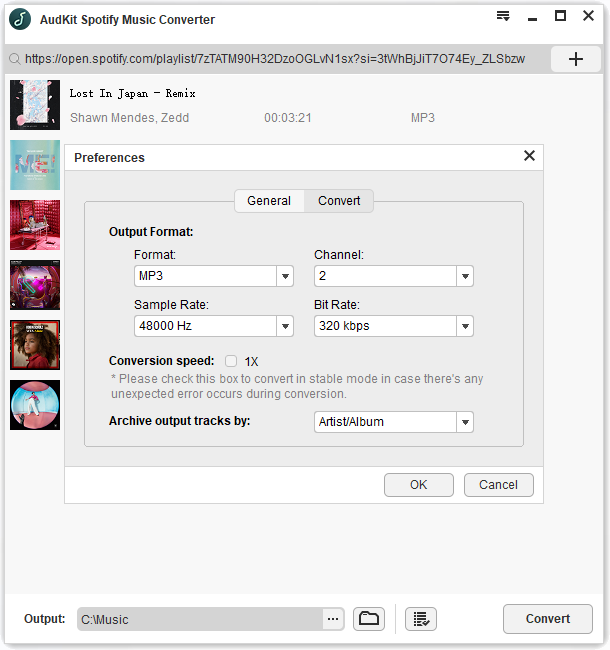 Now, go to the menu and select the "Preference" option. You can select output formats such as MP3, WAV, FLAC, MP4, or M4B you want to convert the playlist or songs in. Output parameters such as bit rate, sample rate, codec, or channel can be edited.
Step 3 Beginning of conversion process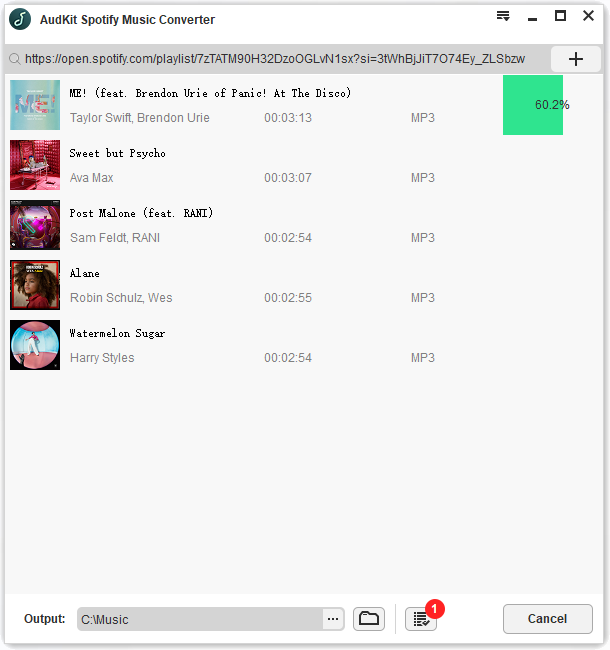 After you are done with the settings for the songs, click on the "convert" button so that the converter will start the process. After the process ends, locate the folder where all the converted files are saved. Transfer and play the playlist of your favorite song on Spotify offline.
---
Conclusion
To achieve the best and calm sleeping routine, we would suggest you follow our above best sleep playlist on Spotify. They will bring into your dream world on a nice smooth ride. However, if you want to download the Spotify playlists, then follow the steps for AudKit Spotify Music Converter.It will allow you to listen offline to the best sleep playlists to bring real soothing sleep.
---