The Spotify playlist has a wide range of track collections to entertain the listeners precisely. In this article surf through the best Spotify playlist for work. For a productive day, you require energy boosters to switch over the dull moments. Music brings miracles and the best playlist on Spotify for work creates wonders. Most of the Spotify playlist serves as a mind changer to entertain you in all sorts of mood swings. There is an ample playlist exclusively available to heal your mind amidst your work stress. It is the right time to search for the Spotify playlist to overcome depressions, the stress in your work environment.
This article guides you to choose the perfect playlist from the Spotify platform to soothe your mind, body, and soul. You can move with the Spotify beats despite the stressful surroundings. Discover the best Spotify beats for your work and obtain satisfying results in your workspace.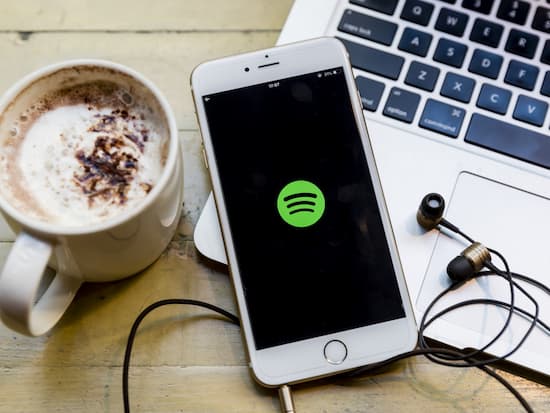 ---
Part 1. Top 10 Best Spotify Playlists for Work
In this section, glimpses on the best variety Spotify playlist for work is available below.
1. Productive Morning
This playlist is the perfect option for your hectic mornings at work. The list contains Greenland, until our next adventure, the stars in spring relax your morning minds triggering energetic moods to handle the workloads at the office. It serves as the best kick start for your day.
2. Creative Boost
If you are engaged with creative works like design, writings then this playlist helps you to think beyond horizons effortlessly. It stimulates your imaginations and the ideas spark away in no time. The Creative Boost playlist contains tracks like Young, Pacing, Into the dark, Cold.
3. Deep Focus
If you trouble to focus on work then the Deep Focus playlist is the right choice. It contains the melody and calm beats. This playlist also comprises natural sounds to tune your mind in work. The tracks in this playlist are Flowing, with resolve, Escaping time, etc.
4. Disney Piano
Do you like to sing songs when you are working? then this playlist is the best music companion for your needs. It is the right time to enjoy the music magics at the Disney platform. The playlist contains soundtracks like Nemo egg, A spoonful of sugar, Love is an open door, etc.
5. Indie Pop
The Indie Pop playlist contains melody tracks and serves as the best sounds beat to play in the background amidst your work stress. You can work without any distraction and it helps you to focus on your work effectively. You can listen to songs like Close to you, Raw thoughts, Hey lover, etc.
6. Your Office Stereo
It is a real mix of tracks updates regularly to engage your office time with productive notes. This playlist comprises songs from a different genre. You can find varieties in this playlist to boost your energy level at work.
7. Walk like Badass
When you feel down in the office and if you require some quick motivation to divert your mood then this playlist is the right choice. You can listen to trembling drums to shoot up your positive energy in no time. The black keys, royal bold, and wolf mother tracks are available in this playlist.
8. Today's the day
The best kick-starter tracks for your day. The playlist contains song tracks like Skin, Egotism, rubber band, new love, lifestyle, etc. Every soundtrack in this playlist triggers you to sing along despite your tiring workplace.
9. Work from Home
This playlist on Spotify is a great companion for people who work from home during pandemic situations. It contains a classical playlist and inspiring soundtracks to focus on your work irrespective of distracting environment.
10. Low-Fi Beats
It is time to get chill amidst your busy work environment. You can find hip-hop tracks to entertain your day. It is the best Spotify playlist for work with no lyrics. It has relaxing beats and the most accessed playlist on Spotify.
---
Tip: Free Download 10 Best Spotify Playlists for Work
The AudKit Spotify Music Converter is the perfect tool to access Spotify tracks effortlessly. You can use this application to convert and download the songs so that you can listen to them in an offline mode. You can convert the Spotify songs to any desired file format. The conversion takes place at a faster rate and you can play them on any device flawlessly. This application is available in two different versions based on your system OS. You can opt for either Windows or Mac as per your needs. Quickly surf through the features of AudKit Spotify Music Converter below.
The stunning functionalities of the AudKit Spotify Music Converter app.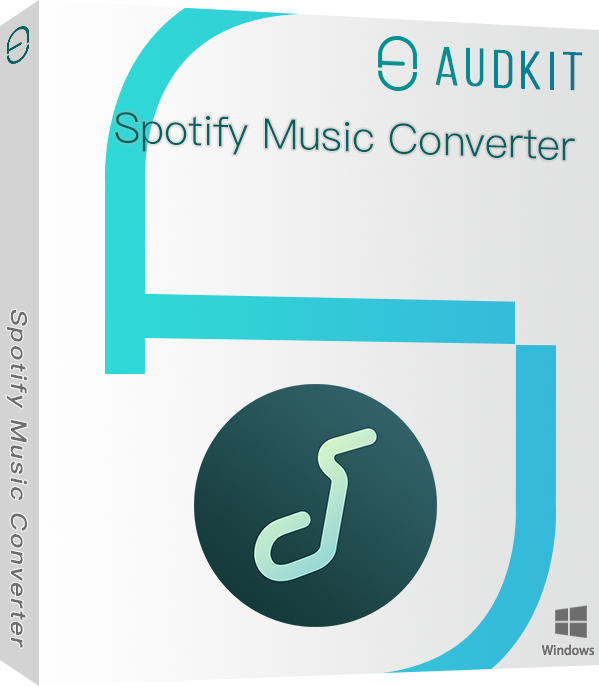 Lossless convert Spotify soundtracks to any file format
Faster conversion rate up to 5X conversion speed
Download list of Spotify songs as a batch effortlessly
Retains raw metadata of the tracks like artists' names, titles, etc.
Stepwise procedure to download Playlist from Spotify using AudKit Spotify Music Converter application.
Step 1 Import the playlist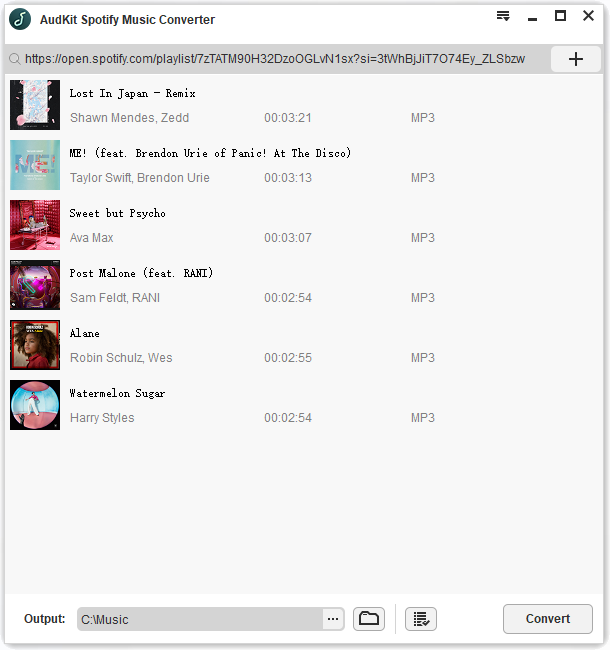 Now, copy the playlist link from the Spotify space and paste it on the AudKit Spotify Music Convert tool nearby the '+' icon at the top of the screen. You can also drag and drop the playlist directly from the Spotify environment into the AudKit Spotify working area.
Step 2 Customized the output settings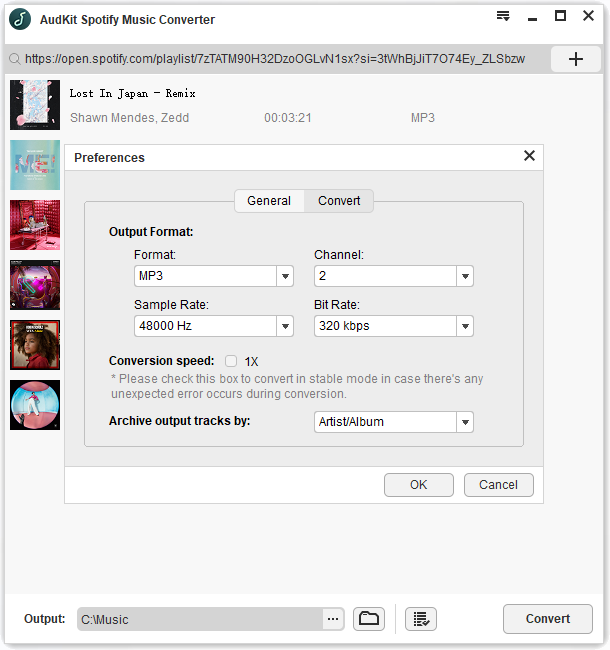 Next, you must press the 'Preferences' option displayed as three horizontal lines at the top right side of the screen. A pop-up window appears where you can customize fields like 'Format, Sample Rate, Bit Rate, conversion speed, etc.
Step 3 Trigger the conversion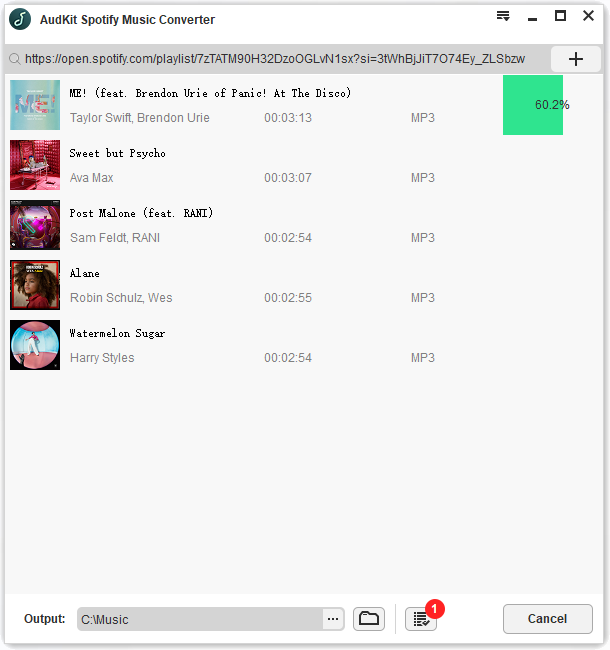 After modifying the necessary attributes, click the 'Convert' button to trigger the conversion.
The imported soundtracks convert successfully as per the set output file format and the converted files will be available in your local drives for offline access in the future.
---
Conclusion
Thus, you had an informative journey on the best Spotify playlist for work. You can play your favorite playlist effortlessly using the AudKit Spotify Music Converter tool. You can enjoy your work by listening to this incredible Spotify playlist for work without any issues. Try the AudKit Spotify Music Converter program to access the desired Spotify playlist in an offline mode amidst your work schedule easily. Listen to flawless soundtracks on Spotify and convert your messy day into a productive one at your workspace.
---