Spotify is one of the major players in the music streaming industry. Spotify can be one of the best music streaming services when it comes to listening to any kind of audio media that you are thinking of. Spotify has one of the biggest libraries of over 60 million songs. It has a very diverse collection of songs, albums, playlists, etc., that you can choose from.
Now, as you know, Spotify has one of the biggest libraries of songs, so it can get a little difficult sometimes to choose which song you want to listen to. Sometimes you can't decide what song or what kind of genre do you want to listen to. So you don't have to worry about anything, we have got your back. Now in this article, we are going to introduce to you the top 10 best Spotify playlists. Later down the article, we are going to introduce an app that will make your life a lot easier.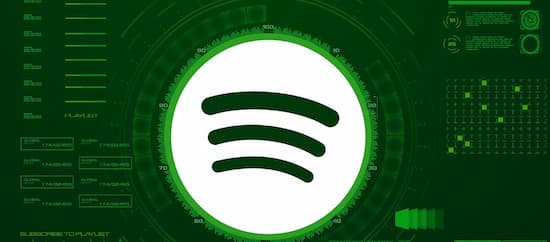 ---
Part 1. Top 10 Best Spotify Playlists 2021
1. Crate Diggers Anonymous
This is the first playlist on our rundown is Crate Diggers Anonymous, which is one of the best playlists on Spotify. If you don't know what you are looking for or you cant decide on a specific genre to listen to. We have the perfect playlist for you. This playlist is curated with songs that have no specific genre. You will always have an element of surprise, and you might find the song that you will play for weeks.
2. Anti Pop
This playlist is consists of songs from OutKast, Wu-Tang Clan, Dave, etc. So if you are someone who likes music from these artists, this playlist is perfect for you.
3. Defected Records
The name of the playlist that is next on our list is Defected Records. If you are a fan of deep house music, this playlist is the perfect one for you. This playlist is made by a private music label called Defected Records, which was founded in 1998.
4. Social Distancing Distortion
The next playlist on this list is Social Distancing Distortion. This playlist is curated by the famous songwriter who goes by the name Matt Berninger. This playlist is updated every week. This playlist changes with the actual real-time situation of the world, and it can be a great playlist if you want to listen to something new every day.
5. Most Necessary
This is the best new rap music label's product. If you are thinking of throwing a virtual house party, "Most Necessary" is the go-to playlist to listen to. It has weekly updates, and you can get all the latest and old bangers on this playlist. So if you want to stay cultured, it has all the famous songs.
6. Late Night Lofi
The next playlist on your rundown is probably a lot more different than other playlists on our list. If you are willing to have a relaxing time, trying to study, or just want to listen to something light, this playlist is curated exactly for you. It is full of calming and relaxing melodies.
7. Phonica Recommends
Now the next top Spotify playlist on our list is probably the most diverse of these all as it has an all-in-one experience. If you are both a party person and a house person, you don't have to look further else. This playlist is split into party and house music, so you are basically getting 2 playlists in one.
8. Gold School
If you are a fan of vintage old-school classics, this is for you. This playlist is full of old vintage songs that are considered classics. It has songs by a lot of legendary songwriters.
9. Acoustic Covers
Now some of you guys are acoustic lovers for sure. You love to listen to the calming sound of the acoustic guitar, and if you are one of them, then this place is the one for you. It has got all the famous and hidden gems that would make you fall in love with the acoustic guitar all over again.
10. R&S – Office Favourites
This playlist is the final playlist on our list, and it's a special one. This playlist is made by the private label called R&S, which was founded in 1984. This playlist consists of songs from multiple genres and will the perfect option if you are a casual listener.
---
Part 2. How to Download and Enjoy the Best Spotify Playlists
Now that we have curated the whole list of the top 10 best Spotify playlists 2020, now we are going to introduce an app that will allow you to have all these playlists for offline listening without Spotify Premium. The name of the app is called AudKit Spotify Music Converter, which is an amazing converter that is capable of converting Spotify playlist to MP3, M4A, FLAC, etc., and other desired formats.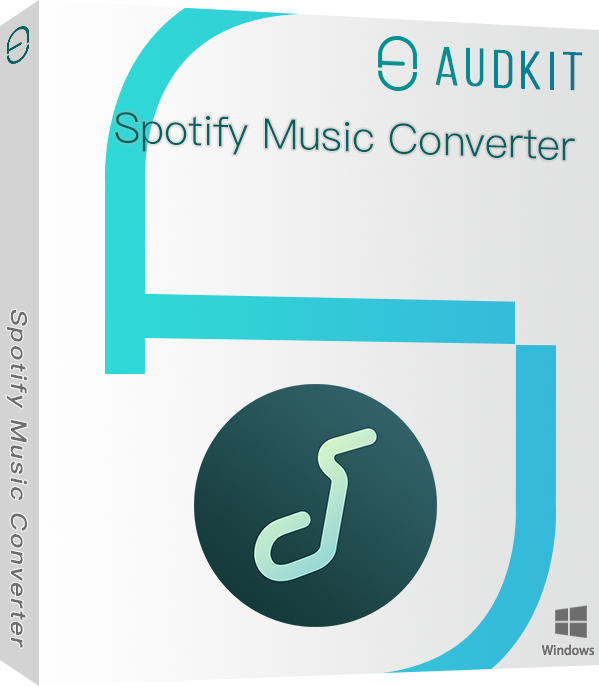 Convert Spotify playlists to any desired format
Download Spotify songs at a 5X faster speed
Maintain metadata like artists, titles, albums, etc.
Customize bitrate, sample rate, channel, etc.
It comes equipped with cutting-edge technology that allows you to convert and download Spotify songs at 5 times higher speeds than other converters. That simple and intuitive interface makes the user experience a lot easier for you. Now we are going to explain how to use AudKit Spotify Converter through a step-by-step guide.
Step 1 Import playlist from Spotify to AudKit Spotify Converter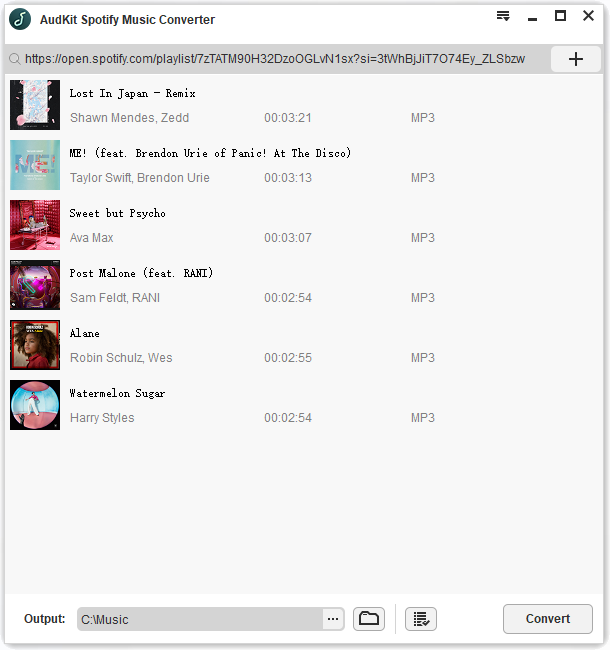 To import your desired playlist from Spotify, duplicate the URL connection of the tune and add it into the information field to import the melody from Spotify. An intuitive activity like drag-and-drop also works with regards to bringing in music to AudKit Spotify Converter.
Step 2 Change the format of the playlist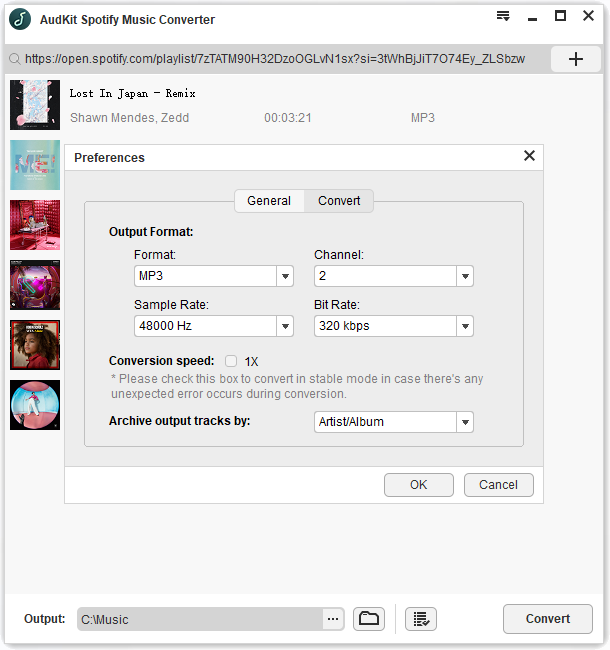 To change the organization, we need to enter the configuration settings, which we can do by tapping on the "Preference" symbol and changing the arrangement starting from the drop menu. Pick your ideal configuration starting from the drop menu and snap on the "OK" catch to close the settings window.
Step 3 Exporting the Songs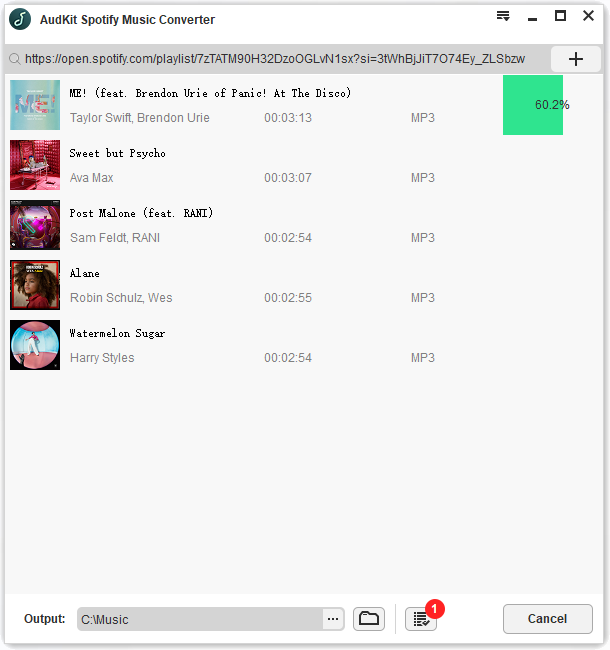 The last step is to start downloading. After you are done altering the settings, you can begin the downloading process by simply clicking on the "OK" symbol. It will start downloading, and once it is downloaded, it will be stored in the destination folder.
---
Conclusion
In this article, we learned about the top 10 Spotify playlists that you can choose from according to your personal preference. Playlists are a great way to listen to music from a specific genre. AudKit Spotify Music Converter is the best tool in the market that you can use to download your favorite playlists.
---