If you take a closer look at the Spotify app, you will be surprised to witness a wide range of playlists listed based on specific keywords. You can find tracks for work, study, workouts to boost up your mind power accordingly. In this article, you will study the best Spotify playlist for studying. You can easily access the playlists and listen to them. Every track enlightens your mind and helps you to focus on your study without any regrets. Overcome the distractions, and concentrate your mind on your studies by training your mind with the right soundtracks. You can explore the best study playlist on Spotify to follow up on your study plan flawlessly. It is the perfect time to discover study tracks on Spotify, and listen to them when required.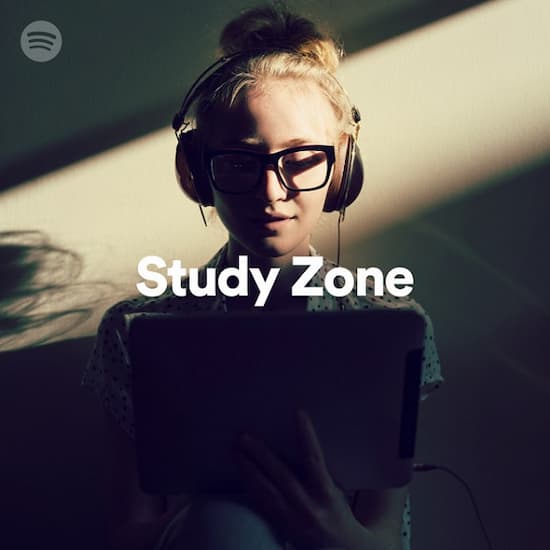 ---
Part 1. Top 10 Best Spotify Study Playlists
It is exciting to explore the study music playlist on Spotify. Quickly scroll down to view the playlist for studying in the entertainment environment.
1. Brain Food
It is a playlist comprising of tracks with no lyrics. These sound beats help you to focus your mind without any distractions. You will not feel bored even if you listen to it for hours. The tracks refresh your mind and stimulate you to study optimally.
2. Chill Tracks
Choose this playlist to chill out with Spotify soundtracks. It is the top chill study music playlist Spotify. The tracks help you to relax during your hectic study schedule. It is the right playlist to listen to when you are preparing for your exams. You can focus your mind and chill out to overcome the stressful studying sessions.
3. Totally stress-free
It is a playlist on Spotify exclusively designed to get rid of stressful environments. This playlist runs for five hours. It calms down your mind and helps you during the study session. It has the lightest beats and removes stress in no time.   
4. House Focus
This playlist is impressive and comprises instrumental songs. Here, you can find tracks with a different genre. It is the perfect Spotify study music playlist. This playlist plays for more than six hours entertaining using stunning songs.
5. Trabajo Relax
If you want to work hard for your exams, then improve your study quality using this playlist on Spotify. It has soothing sound beats and helps you to focus on your subjects better by relaxing your mind. You can listen to this playlist for three hours, and enjoy the miracles of light soundtracks. 
6. Intense Studying
In this playlist, you can find songs that wake you on a dull day. The tracks help you to sharpen your mind and brain. You can work better after listening to the mix of sonatas, concertos, and classical sound beats.
7. Acoustic Concentration
It is a lyric-free playlist comprising of tracks from Michael Hedges, Antoine Dufour, Tommy Emmanuel, etc. The guitarist dominates this playlist with the mesmerizing sound. Improve your concentration power by listening to these best Spotify playlists for study.   
8. Study Mix
This playlist contains combinations of instrumental and modern beats. The tracks are mesmerizing. It helps the listeners to focus on study without any distractions. The playlist comprises tracks like Royals, Pompeii, Back to Black, Let it go, etc.
9. EDM Study No Lyrics
This playlist has 50 songs. You can listen to this playlist to improve concentration during study time. It helps the kinesthetic learners to get rid of distractions while doing their home works.
10. Peaceful Piano
Most learners often access this playlist to accompany their study time for effective results. This playlist contains soothing harmonies and plays for nearly eight hours non-stop. You can find a variety of tracks to engage your mind without any regrets.
---
Part 2. 10 Best Spotify Playlists for Studying: Free Download
You can now access the above discussed best Spotify playlist for studying using an effective program AudKit Spotify Music Converter. It is the best tool to enjoy your favorite playlists offline. You can download your desired playlist from Spotify to MP3, AAC, M4A, and so forth. It is an exclusive program designed to work comfortably with the Spotify space.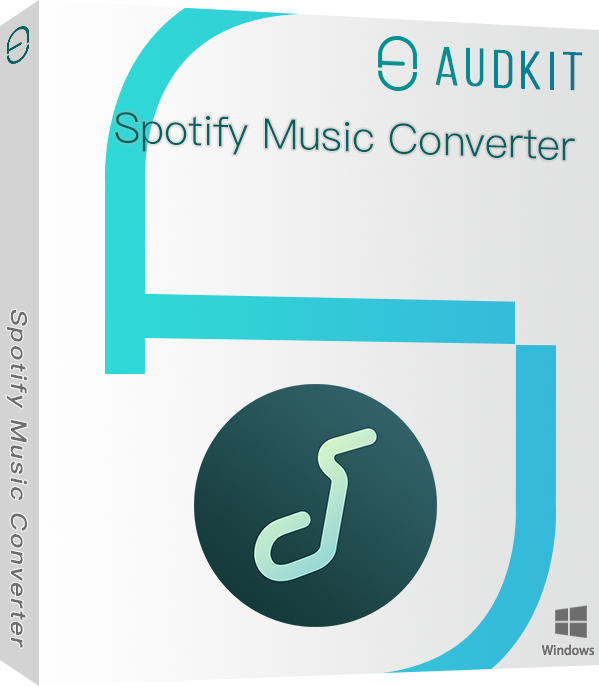 Convert Spotify tracks to any desired file format
Convert Spotify files at 5X conversion speed
Keep original data like artists' names, titles, etc.
Listen to Spotify tracks offline after download
The stepwise procedure to download the Spotify playlist using the AudKit Spotify Music Converter tool.
Step 1 Add the playlist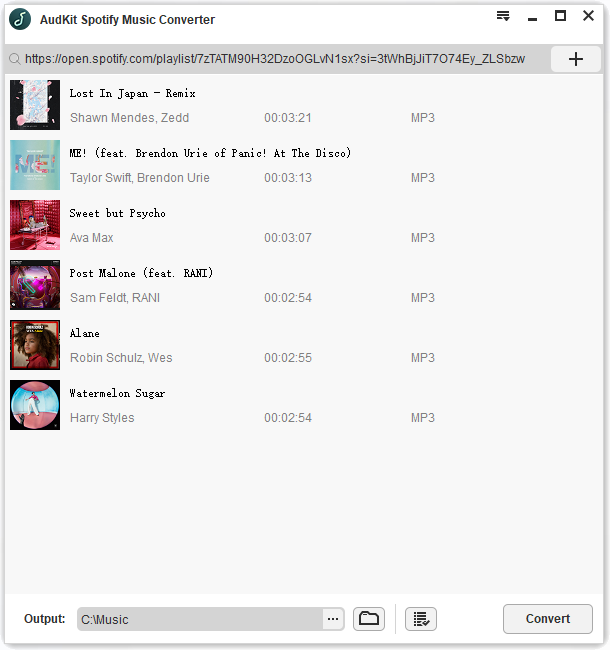 Go to the Spotify app and copy the desired playlist link. Then, paste it on the AudKit Spotify Music converter tool beside the '+' icon. You can drag and drop the playlist into the AudKit Spotify Music Converter timeline directly. 
Step 2 Edit the output settings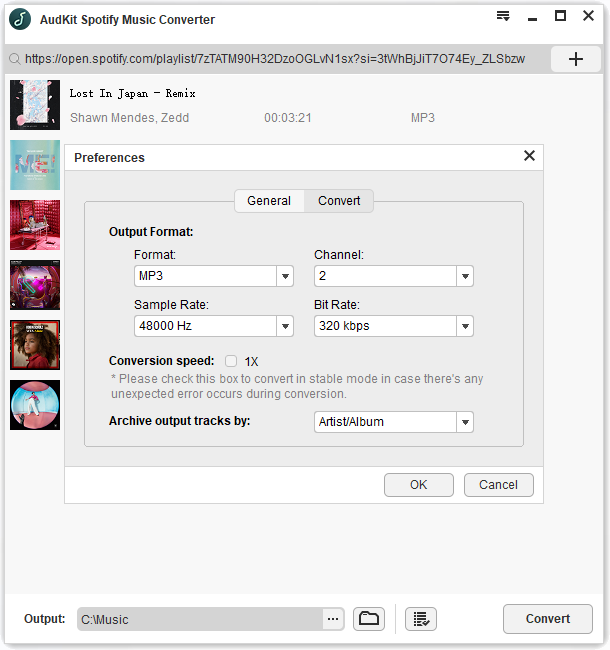 Next, you must click the 'Preferences' icon displayed at the right top of the screen as three horizontal lines. In the pop-up screen, you must change the desired attributes like Format, Bitrate, Sample rate, Conversion speed, etc. Then, save the changes by clicking the 'OK' button.
Step 3 Trigger the conversion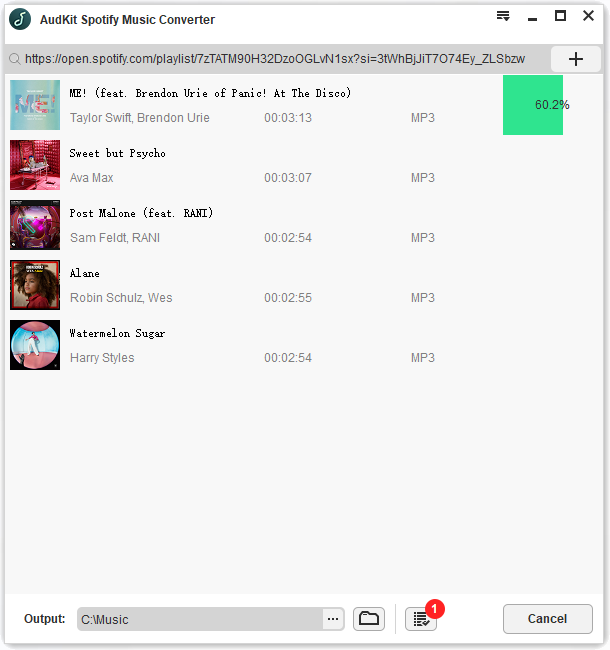 Finally, hit the 'Convert' button displayed at the right bottom of the screen. You must wait until the Spotify playlist conversion, and download process completes. Later, you can access the downloaded Spotify playlist from your local drive and listen to it in an offline mode.
---
Conclusion
Therefore, it is the right time to conclude the discussion on the best Spotify playlist for studying. Using this article, you had glimpses of the trendy Spotify playlist to boost up your study mood.  You can get the assistance from AudKit Spotify Music Converter tool for offline access to the Spotify playlist. Try the AudKit Spotify tool to explore the playlists at your comfort. The AudKit Spotify Music Converter software is the perfect partner for Spotify listeners.
---