Spotify continues to spoil its subscribers with an endless number of hits. It's the biggest music streaming platform currently trending. You can access its music either as a free user or a premium user. The later has added advantages like allowing users to listen to uninterrupted high-quality recordings and downloading songs to any device with the Spotify app. And it's for this ability that Sonos and Spotify recently partnered to allow users to control Sonos speakers via Spotify's mobile app. You may be wondering how to play Spotify through Sonos! Well, let's dive down into the perfect solution.
Even though you can use the Sonos Controller app to manage, set up, and control all Sonos products, this is only possible for Premium users. That leaves Free users with the quest on how to get Spotify on Sonos.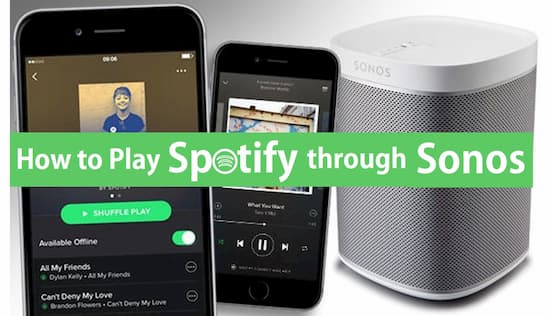 ---
Part 1. How to Play Spotify through Sonos: For Spotify Free
The ultimate solution is here: You must first break-even the protection code that Spotify enforces on its files. An additional tool is all you need to use Spotify on Sonos. The reason being, Spotify songs are encrypted in Ogg Vorbis format, which can't be played as offline files. The best tool, AudKit Spotify Music Converter has a leeway to remove the digital limits from your Spotify playlist.
By this, you wouldn't need the Spotify app but rather, directly play your converted songs through the Sonos speaker. This app is available to load all types of Spotify audios from Albums, Playlists, Audiobooks, among other types. And when it comes to adding audio tracks, AudKit can load up to 100 audio tracks from Spotify in one click.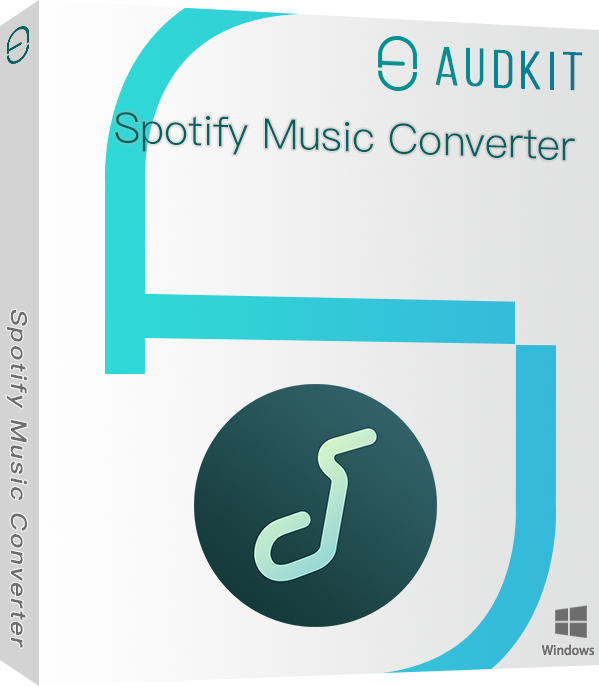 Allow offline listening of Spotify songs without the Spotify Premium
Convert Spotify songs to numerous formats like MP3, WAV, AAC
Download tracks from Spotify at 5X or faster speed
Retain 100% lossless quality other metadata info
Now follow these steps to convert and listen to Spotify through Sonos.
Step 1 Import Spotify songs to the AudKit app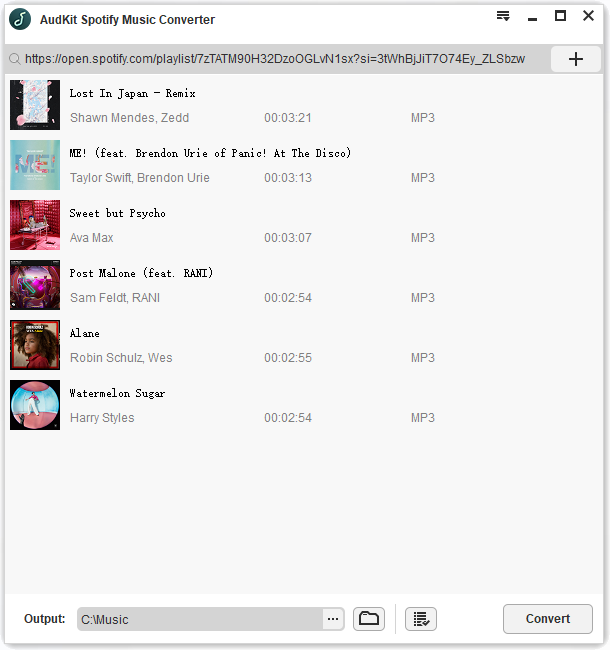 After a quick installation to your computer, launch the AudKit app. Spotify app will then open almost immediately. Check the newly opened Spotify app to browse the music you need to download. Select your music and add them by dragging and dropping to the AudKit app. Alternatively, you can copy the URL of the songs and paste them to the search bar in AudKit. Remember to load your selections to AudKit by hitting the '+' icon.
Step 2 Customize output preference for Sonos Speaker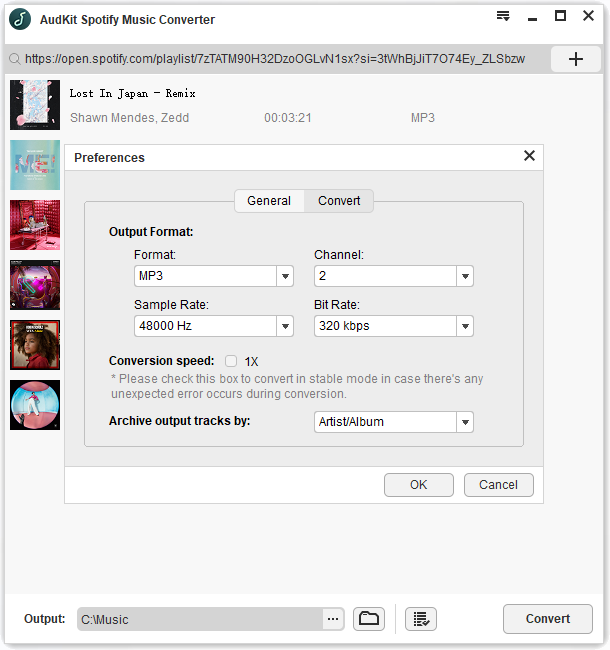 It's now time to set audio preferences. Check the taskbar for the 'Menu' icon > 'Preferences' > 'Convert' selection to get into the 'Settings' page. Next, customize the output settings by selecting your preferred bitrate, channel, sample rate, among others.
Step 3 Convert Spotify audio files for Sonos Speaker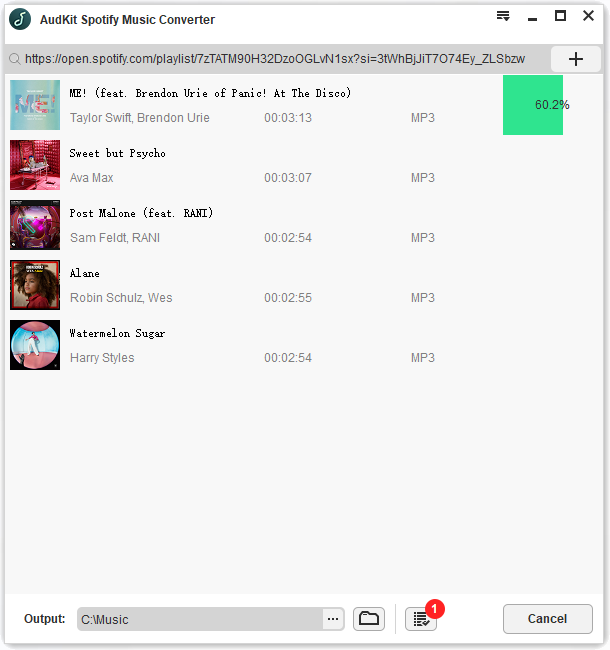 Lastly, hit the 'Convert' button and let AudKit Spotify Music Converter start the download and conversion. The process can hit the road at 5X speed to begin your journey to use Spotify on Sonos. Once done, check for the 'Converted' files at the 'Converted' music folder. Just hit the 'Convert' button.
Step 4 Play Spotify Songs on Sonos Speakers
The deal is almost done! It's now time to play Sonos through the Spotify app after the quick download and conversio
1. Start by adding the converted audio files to the 'Local Music Library' of your Sonos speaker. Remember it can be from your computer or phone.
2. Via the Sonos app desktop, tap the 'Manage' menu and hit the 'Music Library Settings' option.
3. Next, click the 'Add' option on your computer and peruse over your converted Spotify music.
4. It'll be a matter of time before your audio files are synced to Sonos speaker for offline listening.
---
Part 2. How to Listen to Spotify through Sonos: For Spotify Premium
Premium users have the pleasure to add Spotify music to Sonos as compared to free users. Spotify has about 248 million monthly users but only about 114 million are Premium subscribers. But playing Spotify on Sonos is a much after sought goal. Follow these steps to pull it through.
Step 1. Just set up your speakers to be on the go! Test your speaker and ensure your Spotify account is connected to the Sonos app.
Step 2. Click the 'Add Music Service' button to add a service. Ensure the 'Control Sonos from Spotify' option is turned on in 'Settings'.
Step 3. Set up the Sonos account. Click the 'Hit' option then tap the 'Set up Sonos account'. You'll also be prompted to enter your email address and possibly reset your password.
Step 4. You are now set to control your speakers via the Spotify app. Just open the app, select a song you wish to play by tapping the 'Devices Available' option on the screen.
Step 5. Start listening as your Spotify music streams to Sonos.
How to Group/Ungroup Sonos Speakers Through Spotify
You may wish to group Sonos speakers via the Spotify app directly. However, the intervention from the Sonos app is a must for this to happen.
Step 1. Head over to the 'Devices Available' list and click the three dots that are next to the Sonos speaker. This should take you to the Sonos app.
Step 2. Put the speakers you need to group together and press the 'Done' option. Once grouped, you'll automatically be transferred to the Spotify app.
Step 3. Likewise, you'll be able to control the volume of the group speakers.
---
Conclusion
Streaming Spotify on Sonos is now possible for free users; thanks to reliable third-party apps like AudKit Spotify Music Converter. It works in a few steps to help you play Spotify through Sonos. And it's all for good reasons. Spotify features about 15 on-demand playlists with Discover Weekly and Daily Mix included. Better still, Premium users have an upper hand as far as streaming Spotify is concerned. The Spotify Connect or the Spotify app gives you the luxury of unrestricted playback for optimum enjoyment.
---