The Braun Smart Speaker is a one-of-a-kind type of speaker in the world of Hi-Fi and, more particularly, the wireless audio industry, despite its high price. It produces a clear, strong, and well-structured sound with enough details for the listener to appreciate. The lively and reactive lows may be a little deeper to provide a more immersive and genuine sound.
Spotify is one of the leading music streaming platforms in the world. It offers record labels and media companies' digital copyright-restricted recorded music and podcasts, with over 70 million tracks. Users may listen to music for free on Spotify, but they will be interrupted by commercials. On the other hand, Premium members get no advertisements and may download music offline.
Due to Spotify's copyright restrictions, users may only stream music from the Spotify app to the Braun Speaker. This means that freemium users won't be able to listen to Spotify on their Braun speakers while they are not connected to the Internet. However, if you want to stream Spotify to Braun Speaker without using the Internet, I have a way for you. Continue reading to see what I have in store for you.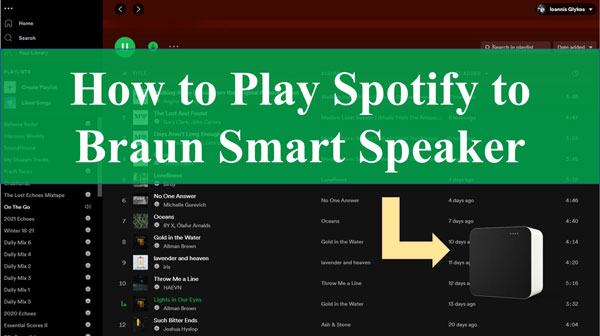 ---
Part 1. Stream Spotify to Braun Le01/Le02/Le03 – Tool You Need
Smartphones music players can only play tracks in a format they can read. These tracks include MP3, WAV, AAC, FLAC, M4A, and M4B. However, Spotify tracks are in none of these formats, implying that third-party music players cannot play their tracks offline. To play Spotify on any third-part music player, you need to convert Spotify tracks formats to a readable format for these music players.
One tool I have been using that's works like magic in converting Spotify tracks is AudKit Spotify Music Converter. This smart converter is currently the best Spotify to MP3 converter in the industry. Thanks to its excellent converting capabilities, it converts Spotify to MP3, AAC, WAV, FLAC, M4A, and M4B at up to 5X speed.
The astonishing ability of AudKit Spotify Music Converter to save 100% sound quality and information from Spotify music is simply incredible. It displays all ID3 tags in converted files, including artists, titles, albums, album artwork, track numbers, and so on. You may also save Spotify music to your PC during the conversion process as local files. Then you can listen to Spotify tracks on your Braun Le01 Speaker or even your Android/iOS device without having to connect to the Internet.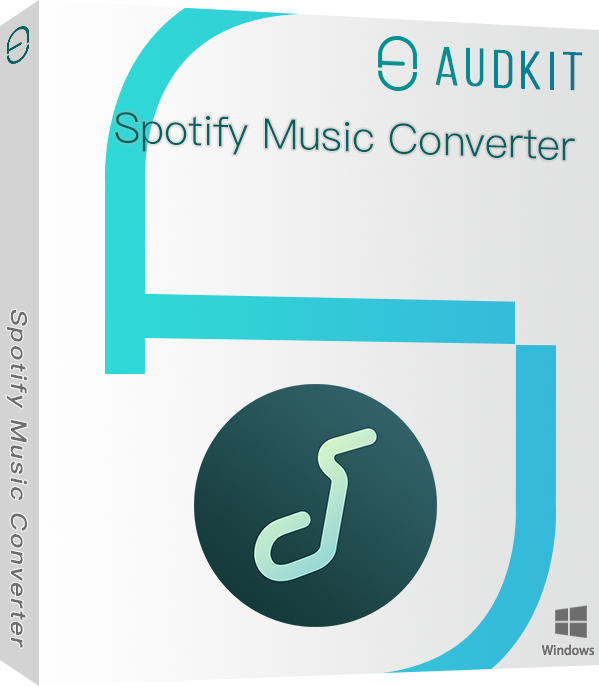 AudKit Spotify Music Converter for Braun Speaker
Rip Spotify music to ensure offline streaming via Braun Speaker
Losslessly 5X faster batch conversion on Windows and Mac
Retain lossless audio quality and other Spotify music ID3 label
Convert Spotify music to MP3, AAC, and M4A with ease
---
Part 2. How to Play Spotify via Braun Le01/Le02/Le03
Please note that before you start, you must first download and install AudKit Spotify Music Converter on your computer. Then, following the instructions below, you can convert Spotify tracks to readable formats for music players so you can listen to them on your Braun Le01 Speaker. At the same time, it's not connected to the Internet.
Step 1 Drag Spotify songs to AudKit's interface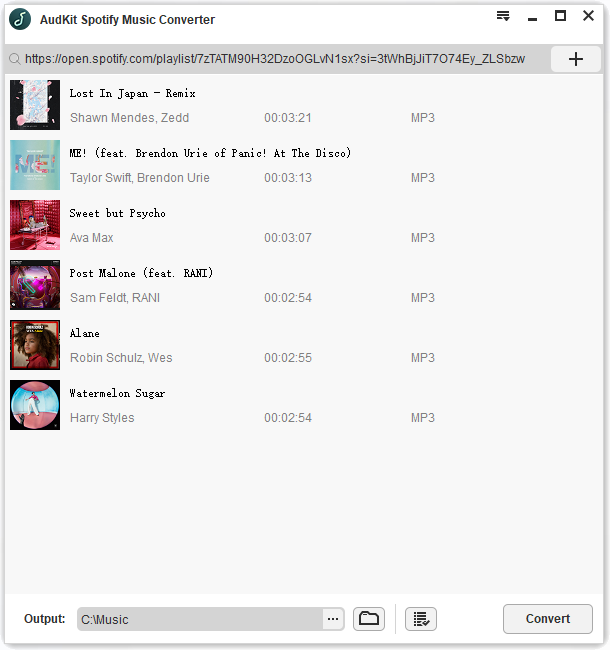 Move Spotify tracks into the main window of AudKit Spotify Music Converter. You may also make use of the copy and paste option. Copy and paste the song's URL into the search field in the AudKit window. Then, on the right-hand side, click the + sign. Because song bulk importing is permitted, you may select all of your favorite music at once.
Step 2 Configure Spotify audio settings for Braun Speaker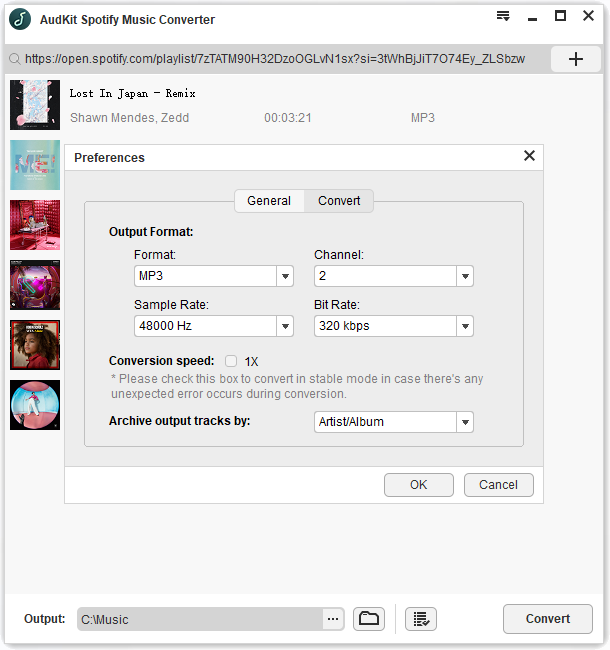 Go to Preferences > Convert to configure the output settings. From this menu, you may select your favorite output format, like WAV, AAC, MP3, FLAC, or other Braun-compatible formats. You may change the sample rate, bit rate, and conversion speed.
Step 3 Download Spotify music for Braun Speaker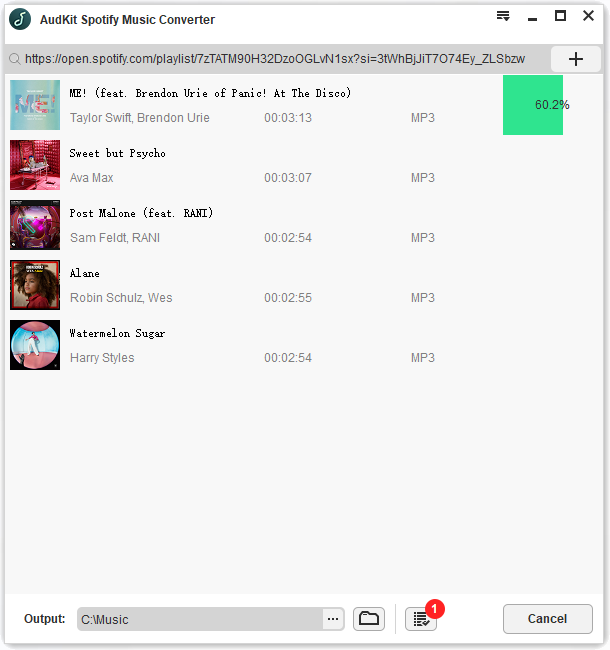 Choose a folder where you want the converted songs to save. You can build a new folder or choose an existing one. When you have modified the output parameters to your liking, click 'Convert' in the bottom-right corner. It starts the Spotify to the MP3 conversion process.
By following the three methods outlined above, you may easily download your favorite Spotify playlists without requiring a Premium membership.
How to Stream the Converted Spotify Tracks on Braun Le01/Le02/Le03
You now have Spotify tracks on your PC to play on any device of your Braun Le01. Follow these steps to play Spotify on Braun.
On Windows
Step 1. Connect your mobile device to the system using a cable.
Step 2. Locate the local music folder where saves you downloaded Spotify songs.
Step 3. Copy and paste the Spotify music on your mobile device.
Step 4. Now, you can successfully stream Spotify to Braun Le01 using your music player.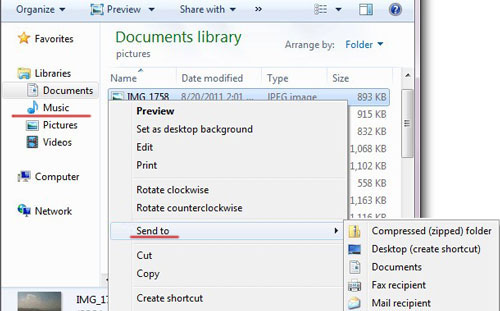 On Mac
Step 1. Activate iTunes on your computer.
Step 2. Hit on "File" in the top right corner.
Step 3. Choose "Add folder to library" from the drop-down list.
Step 4. Locate and input the folder where Spotify songs were saved.
Step 5. Transfer your iTunes to your iOS mobile device.
Step 6. Now, you can successfully stream Spotify to Braun Speaker using your music player.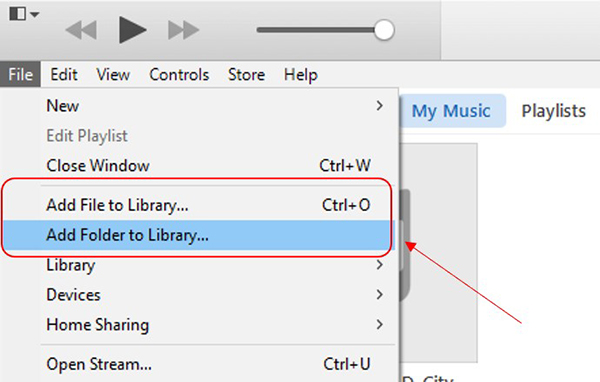 ---
Part 3. Spotify Smart Speakers Recommendation
You can play Spotify tracks on Braun speakers excellently with the above steps. However, other smart speakers work perfectly or even better than Braun Le01. Smart speakers like Amazon Echo, Sonos Amp, and Bose Home Speaker 500 are alternatives to Braun smart speakers. The best news is that using any of these smart speakers is as simple as using Braun smart speakers.
Qualities/ Smart Speaker
Braun Leo1
Amazon Echo
Sonos Amp
Bose Home Speaker 500
Voice Assistant
Google Assistant
Amazon Alexa
Amazon Alexa
Google Assistant
Amazon Alexa
Google Assistant
Amazon Alexa
Wi-Fi
✓
✓
✓
✓
Bluetooth
✓
✓
✓
✓
Channels
Mono
5.1
Mono
Mono
Where to Buy
eBay
Amazon
Amazon
Amazon
---
Part 4. Conclusion
Before now, you can't get to play Spotify to Braun directly, but now you can do it with the introduction of the AudKit Spotify Music Converter. You can now download any track on Spotify even if you don't have a subscription. I told you to keep reading to see what I have for you. Isn't this amazing? Keep enjoying your Spotify on Braun Le01 offline.
---