Remember those days when you had to buy CDs, cassette tapes, or vinyl records but, today you don't have to get digital copies anymore. You can simply sign up for any music streaming platform and enjoy the music anywhere in the world. There are plenty of music streaming apps like Apple Music, Spotify, Rhapsody (Napster), Tidal, and much more. Out of all these, it can be a daunting task to select your desired streaming service.
You have to consider a few things while choosing them, such as sound quality, supporting platforms, downloads, and premium pricing. Not all of the streaming services are offering these options, but you have to select the best service for you according to your music needs. We have researched and compared the best streaming services for you to make your decision easy. Read it out through the end of the comparison of Spotify vs. Rhapsody so you can better decide for yourselves.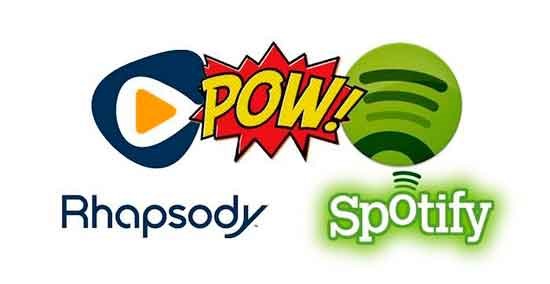 ---
1. Spotify vs. Rhapsody: Audio Quality
Nowadays, we are so busy in our lives that we need everything handy, we want to access everything from our hands. Likewise, we want to listen to music, podcasts, or playlists with easy access. That is why we are going to have the introduction of Spotify vs. Rhapsody.
In October 2008, a Swedish based music streaming service launched called Spotify. It offers more than 50 million songs and 700,000 podcasts and gives you an instant approach to its boundless music library.
Rhapsody is a non-stop music service founded in 2001. It is the first music demand distribution service to provide digital music at a monthly fee, which offers unlimited access to the large library of digital music on a monthly basis with 800,000 paying customers. Rhapsody renamed itself as Napster.
---
2. Spotify vs. Rhapsody: Audio Quality
For our favorite songs, we need high audio quality. That is why we have discussed the audio quality for Rhapsody vs. Spotify,and you can get all the information related to the music quality to make your time special.
Spotify offers its free members to enjoy 128 Kbps songs, but this is not limited. Spotify's Premium members can enjoy 320 Kbps songs. However, the audio quality for Rhapsody is nothing to that of Spotify's audio quality. It is only 256 Kbps CBR MP3 for purchased tracks. That is why they have received plenty of complaints about this issue. So, we must conclude that Spotify offers a better all-around sound.
---
3. Spotify vs. Rhapsody: Plan and Price
Everyone wants unlimited and ad-free music without any interruption. Looking for the best plan and pricing platform? This section will explain all the stuff for Rhapsody unRadio vs. Spotify.
Spotify offers its users free and premium services. You can enjoy the music in the free version with ads. To get rid of ads, just switch to Spotify Premium in which you can get high-quality music, download access, and no advertisements. It puts a price of $9.99/month and $14.99/month for a family license up to 5 users.
Rhapsody offers a free trial for its users instead of free service. For its unRadio plan, it offers you a 14-day trial. After a free trial, it will cost you $4.99/month so that you can personalize your radio and add or skip the songs as you want. You can get its Premium service for $9.99/month, which provides you a 30-day free trial and access to download songs.
Tip: Download Spotify Music without Spotify Premium
To download the Spotify music playlists offline without Premium, then Audkit Spotify Music Downloader will be the best music downloader for you. It allows you to download all types of Spotify songs, playlists, podcasts, audiobooks, and music albums. There is no specific limit to download songs, but you can download up to 100 music tracks from Spotify to AudKit Spotify Music Downloader. Besides all this, you don't have to wait for downloading as it takes 1 minute with its 5X speed.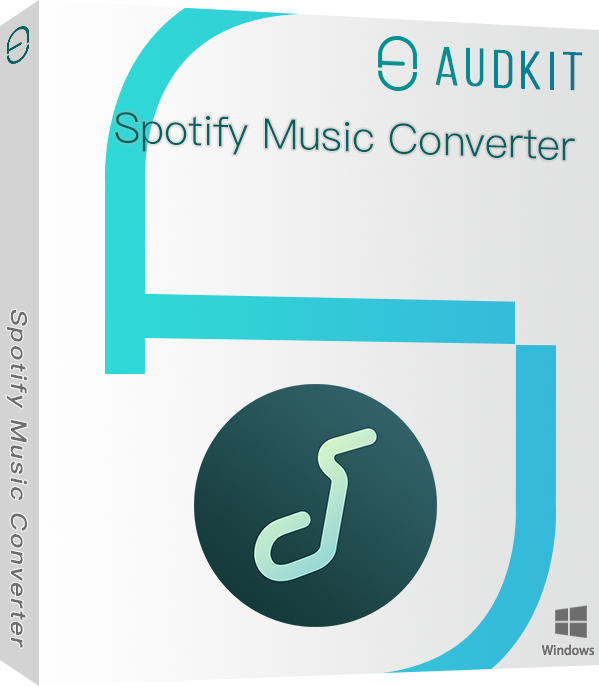 Download Spotify songs for offline listening and ads blocking
Convert Spotify music to MP3, AAC, WAV, etc. at 5X speed
Keep 100% audio quality and ID3 tags like titles, albums, etc.
Permit to transfer Spotify music to other devices
AudKit gives you access to download tracks by keeping its original quality and ID3 tags the same, which is the coolest feature of this Spotify Music Downloader. You can edit the output settings and select the desired format, bitrate, codec, and sample rate. Last but not least, it allows you to listen to songs offline without Premium and pop-up ads.
---
4. Spotify vs. Rhapsody: Content Provided
Spotify gives you access to enjoy music from all over the world. You can listen to your favorite music tracks, playlists, and podcasts with a vast music library. It provides you with tech debates, crime stories, or anything you want to listen to.
As for Rhapsody, which gives you access to enjoy and listen to 40 million songs, it allows you to personalize your music, radio and adjust according to you.
---
5. Spotify vs. Rhapsody: Pros and Cons
Different people have different opinions on both music streaming services. The following part will let you have a detailed understanding of the pros and cons of Rhapsody vs. Spotify iPhone.
Pros of Spotify:
Spotify is highly compatible and enables its Premium users to enjoy high-quality audio quality.
Spotify offers a free tier. You can listen to all music tracks, playlists in shuffle mode and skip up to six times per hour.
Cons of Spotify:
Spotify does not allow you to download or listen to songs offline without Premium access.
It becomes difficult to combine music files on different devices in Spotify.
Pros of Rhapsody:
Rhapsody lets you download the songs and enjoy three different devices.
You can easily copy Spotify or Deezer playlists to Rhapsody (Napster) and customize according to your wish.
Cons of Rhapsody:
Rhapsody's sound quality is less than Spotify.
Rhapsody has no interface to check and recommend the trending songs and playlists.
---
---
Conclusion
The above comparison for Rhapsody Premier vs. Spotify will give you a clear understanding and better approach to your selected music streaming platform. If you want to enjoy music on other devices and you have no money problem, then you could choose Rhapsody. Otherwise, Spotify's Premium service allows you to enjoy music in offline mode too.