The business of online music streaming is huge! Until early 2018, Apple Music was one of the most dominant players in the music streaming market followed by Spotify. Over the last 2 years, the online music streaming industry has evolved tremendously and several new services have entered the market.
As per statistics for 2019, 35% of subscribers of online music streaming across the world had a subscription with Spotify. It is almost double the percentage of subscribers for Apple Music. Amazon Music, Deezer and Tencent are among the other key players in the market.
Over the last few years, Deezer has almost tripled its worldwide subscriber base. By comparing Spotify vs. Deezer, it is possible to analyze both these popular services in terms of their features, track collection, sound quality, and more. Here is a detailed analysis of both these music streaming services.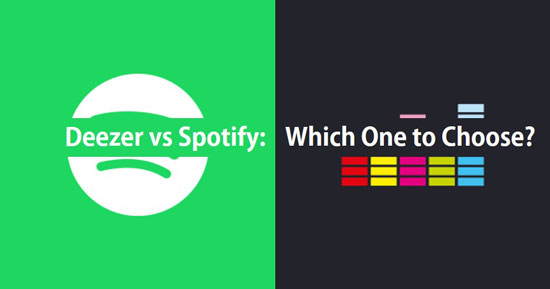 ---
Part 1. Deezer vs. Spotify: Sound Quality
While comparing online streaming music service, sound quality makes a major differentiating factor. Both these companies offer different plans for subscribers, and users also have the option of changing sound quality in the app. In Regular Plan, both companies offer maximum streaming at 320kbps. Users have the option of reducing sound quality from 320kbps to save data consumption.
But what makes Deezer winner in Deezer vs. Spotify sound quality comparison is that Deezer offers a HiFi plan. Under this plan, users get access to high-quality audio files with a quality of 1411kbps. For free subscription, users get 128kbps and paid users to get 320kbps or 1411kbps as per their plan. Deezer offers a library of lossless FLAC files that can be streamed or downloaded to the user's device. Deezer prioritizes the quality of sound for average listeners.
---
Part 2. Deezer vs. Spotify: Music Library
Deezer was found in 2007 while Spotify was founded in 2006. Over their periods, both the services expanded to regions across the world. Deezer has one of the largest music catalogs with more than 53 million licensed tracks.
Spotify has over 30 million licensed tracks available for its users. In both the services, the songs available in each country vary. Deezer has reached in more than 180 countries while Spotify has reached in around 58 countries. Along with song tracks, Deezer also offers over 30,000 radio channels for news, entertainment, and podcasts.
---
Part 3. Deezer vs. Spotify: Music Discover
Music lovers are constantly looking out to hear new and different kinds of music. So, ease of music discovery is an important factor for online music streaming tools. Both Deezer and Spotify offer millions of tracks so there is a lot to explore.
For music discovery, Spotify offers –
Discovery of music based on your habits and taste.
The weekly discovery that refreshes every Monday based on your track history.
Spotify radio that picks music you love and also allows personalization of radio stations.
Option to browse music based on Genres and Moods, Videos, New Releases, Podcasts, Concerts, Charts, and more.
Release Radar in Spotify gets updated every Friday based on your recent listening, most heard artists, followed artists, and more.
In case of Deezer, music discovery includes –
Deezer Channels that offer curated content based on events, genre, and mood.
One of the most popular features of Deezer is Deezer Flow. It personalizes your music and sound track with fresh recommendations.
Search option that allows users to look for tracks, albums, or artists in the complete Deezer library.
Top Tracks, Playlist Picks, and Popular options that give millions of playlists that have been created by music lovers worldwide.
Hear This is a cool feature that offers personalized music feed for its users.
Deezer surely brings a diverse music catalog for its users. So, users will never run out of tracks to listen.
---
Part 4. Deezer vs. Spotify: Offline Mode
Offline music mode is available to Spotify Premium and Deezer Paid users. Spotify Premium users can download music and listen to it offline. These tracks are available for 30 days and users can download maximum 3333 tracks.
Deezer does not have a limit on the number of songs that a paid user can download overall. On mobile device, 1000 tracks are visible in the playlist. If a user has downloaded more than 1000 songs, the first 1000 tracks will be available on mobile devices. Spotify users can now download and listen to unlimited Spotify songs offline without opting for Spotify Premium. This is possible with AudKit Spotify Playlist Downloader.
AudKit Spotify Music Converter allows the lossless conversion of Spotify Music to MP3, AAC, FLAC formats, and other common audio formats. AudKit is an all-in-one Spotify Music Downloader and Converter that converts songs at 5X faster speed. For a stable conversion, users can choose the 1X speed. To download a track, a Spotify free user simply needs to drag and drop the track in AudKit Interface. These downloaded songs can be later played on any player or device.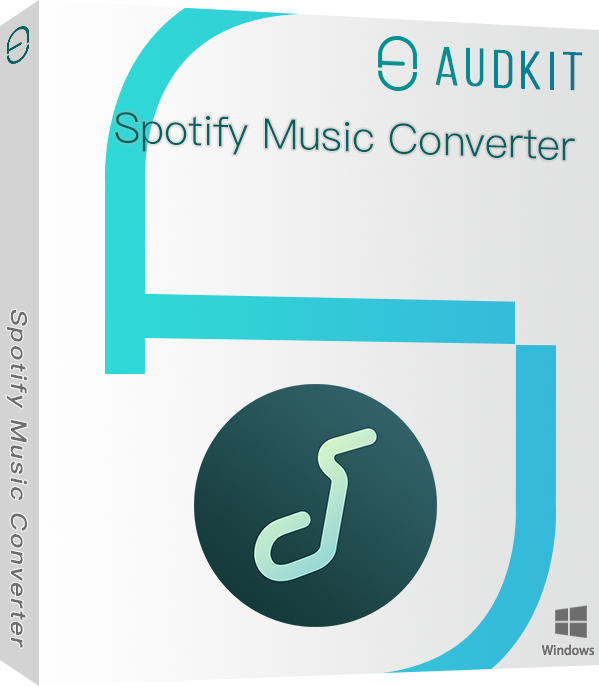 Download Spotify music as local audios for offline playing without Premium
Batch convert Spotify tracks to different audio formats at 5X speed
Save lossless quality and a series of ID3 tags from original songs
Support to edit and add Spotify music to other devices and players
---
Part 5. Deezer vs Spotify: Other Differences
Other differences between Deezer and Spotify include –
Connectivity – Deezer allows connectivity to three devices at once; it can be cars, wearables, desktops, speakers and more. For connecting more than 3 devices, a user subscribes to the family plan. Spotify also allows connectivity to various devices that have Internet connectivity. It is possible to use your main device as a remote control for other connected devices.
Social – Spotify allows social connectivity where users can easily share their favorite songs with their friends on Facebook. It is also possible to explore shared playlists of your friends and add any of the songs to your own favorites. Deezer also allows connection to social media, one profile at a time. Users can share songs they are listening to and share and manage playlists with their friends.
How to Transfer Spotify Music to Deezer
If you are switching from Spotify to Deezer, don't worry about losing out on all your favorite songs and playlists. You can transfer Spotify Music to Deezer with the help of AudKit Spotify Music Downloader.
AudKit is a lossless music downloader that will capture all your Spotify songs while maintaining the original quality of the tracks. It is the smartest multi-track capture tool for music. After you got the Spotify downloads, you can directly log in to your Deezer premium account and transfer them to Deezer with ease.
---
In Conclusion
Whether you compare Deezer Free vs. Spotify Free or Deezer Elite vs. Spotify, Deezer is a clear winner with its innovative features and vast collection of tracks. Deezer offers the best where it counts.
---