The purchase of music in the physical form has reduced a lot, and why that happened will be understood better in this iHeartRadio vs Spotify content. But that doesn't mean that people are not listening to music anymore. People have shifted towards the electronic and online means of listening to music. People either download the music from different websites, or the majority has shifted towards the music streaming website, which won't take much of your phone storage too.
These streaming sites have all kinds of music available online, so when you register over there, then you can have access to all types of music and can listen directly with online streaming. Spotify and iHeartRadio are two of the music streaming websites. Such sites have been available to people for more than a decade, and they allow not only for you to stream different songs, but you can also upload your music on these sites. There are some of the differences that will make you decide what is a better choice for you in iHeartRadio vs Spotify.

---
1. iHeartRadio vs Spotify: Content Provided
iHeartRadio vs Spotify will let you know there is a big difference between these two sites despite both being the music streaming sites. IHeartRadio vs Spotify is more than just a music streaming site because where Spotify lets you listen to music and recently also allows the podcasts on their site, the iHeartRadio allows you to stream music, podcasts, and news as well. So iHeartMedia is definitely on the winning side when it comes to the content on iHeartRadio vs Spotify.
On the other hand, where Spotify has 20million tracks that you can stream, and the iHeartRadio has 15 million tracks, but they also host live concerts, music festivals, and guest DJs on their site to keep the variety in check. So, depending on the type of content you need, it is up to you for the decision between iHeartRadio vs Spotify. If you don't listen to the news, you can go for the Spotify die to a larger number of tracks on it, but if the news is a compulsion in your life, then you should go for the iHeartRadio.
---
2. iHeartRadio vs Spotify: Music Discovery
iHeartRadio and Spotify have different types of music discoveries too. You can search for any song you like with any of the music streaming websites, but the music discoveries should be smart enough to give you suggestions according to your favourite genres. Spotify has one of the advanced music discoveries because it allows you to switch to the radio version, where the music related to the genre of your favourite artists is automatically played for you.
So, it is more of like a personalized radio. You can also search the music based on the top music of the year and the new releases. You can search by the genre and can filter your search content too. On the other hand, In the iHeartRadio, you have to search the music on your own by the name of your requested artist, song, and even the playlist. You can, though, create your playlist for the songs that you like to listen to often. So, in this sense, the advantages of Spotify vs iHeartRadio shifts towards Spotify.
---
3. iHeartRadio vs Spotify: Pricing and Plans
iHeartRadio vs Spotify has different and quite comparable pricing and plans. Spotify premium here offers you free music, but you have to get registered on it and have to pay a monthly subscription which would cost you around $5 to $15 according to the price plan. You can upload your content here, too, so it is a good deal in a very small amount of money. On the other hand, iHeartRadio requires a very small amount of money from you to stream their audios; you can even go for their free version as well. So if you want to go for the premium content, then you are going to need to pay $10 to $12, which is quite economical.
So, to decide between Spotify premium vs iHeartRadio all access, you can make a choice based on your financial condition. Spotify, even though charges people with a monthly or yearly subscription but still is worth all that. But you can always move towards Spotify from iHeartRadio if you think that amount of content is not good enough for you. You can also go for the Spotify subscription for free, but then you won't get as many benefits as you get with Spotify premium.
Tips: How to Offline Listen to Spotify without Premium
Now if you need to get Spotify Music to your PC for offline listening which is obviously not possible in Spotify Free version, then AudKit Spotify Music Downloader is here to help you out. AudKit allows you to convert and download single or even multiple music files from Spotify without any charges, which is obviously one of its best features. This process of conversion and download is really simple. Just connect AudKit to your Spotify and then select the files that you want to download. Now just go on with the process, and soon you will have high-quality Spotify Music on your PC or Laptop storage.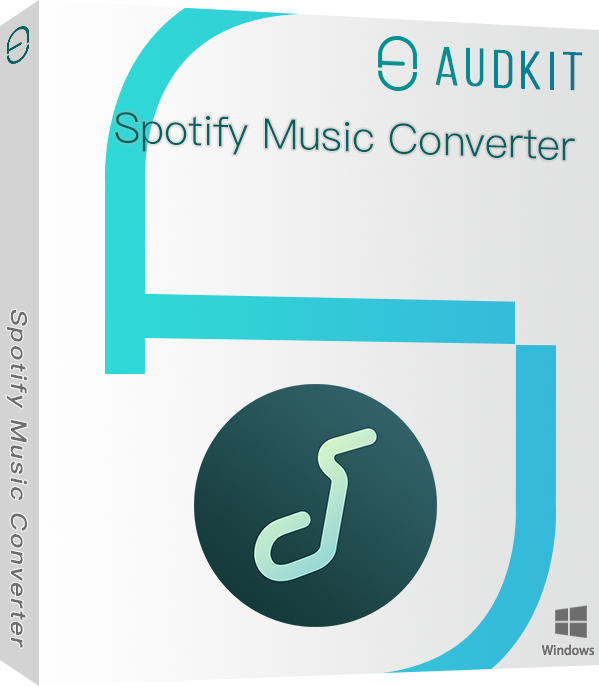 Download Spotify music without Premium for offline playback
Remove disturbing ads from Spotify songs
Convert Spotify songs to MP3, AAC, WAV, etc.
Retain lossless metadata such as ID3 tags
---
4. Spotify vs iHeartRadio: Device Compatibility
Both of these music streaming websites are compatible with almost all kinds of devices you can listen to music on. The Spotify applications for the windows, iOS, blackberry, and android phones are available, and you can also play it on the web played using any windows or mac device. When it comes to the iHeartRadio, you can play it on the handsets, kindle fire, and MAC. For windows, it is available for windows 8 and 9 only.
You can also stream music on it using any of the web players. So once again the Spotify wins the race in the iHeartRadio vs Spotify comparison. If you have any compatible device for the iHeartRadio or want to play even on your web player, you can stick to the iHeartRadio; otherwise, you need to shift towards the Spotify streaming application.
---
5. Other Differences Between iHeartRadio and Spotify
Spotify vs iHeartRadio is winning the game again in other comparable factors too because you can use Spotify in more than 50 countries, but the iHeartRadio, on the other hand, provides its services in America, Australia, and New Zealand. The extra benefit with the iHeartRadio is that you get to enjoy the live concerts and DJ guests on this site.
The good thing about iHeartRadio is that the custom playlists are completely ad-free so that you can listen to your music without interruption. Spotify premium mode also provides your ability to play many tracks offline and will be added free. The free Spotify mode will play music only on the shuffle, so you can always convert to the Spotify premium.
---
6. Conclusion
The conclusion of all these iHeartRadio vs Spotify comparison is that Spotify is a much better choice for you when you don't have to listen to the news. Even when you choose the Spotify premium plan, you can listen to as many songs offline as you like, and everything is worth all that money. But based upon your requirements, the choice will be yours.
---