Nowadays, more media options are available to us now than ever before. We use various services for our media consumption needs, including Spotify, Apple Music, Amazon Music, Netflix, and Hulu. However, you may become weary of your disorganized file collection. Getting a file organizer job is a smart move to assist you in keeping track of your growing collection of files. Kodi is a very specialized program and is, without a doubt, what you require.
Kodi is a free and open-source media player and library application that allows you to play and organize media files such as TV shows, movies, photographs, music, and audiobooks. Kodi gives a platform to keep all your files. Therefore, it is compatible with various file formats. However, many Audible users have complained that Kodi does not play their AA/AAX format audiobooks. This article, therefore, reveals a method for playing Audible on Kodi. If you're curious, read on.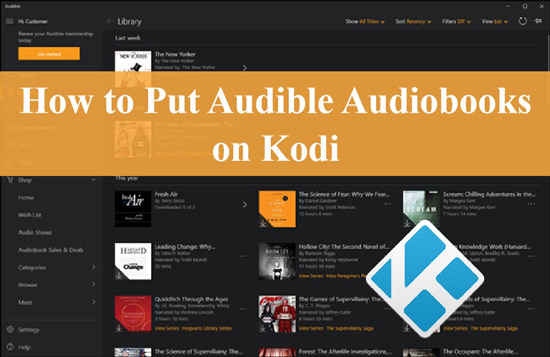 ---
Part 1. Know More about the Audible Kodi Compatibility
Kodi can run on multiple devices. It may be installed on several platforms, including Windows, Mac, Android, iOS, etc.
You can import audio, video, pictures, and more files to Kodi for use. You can tell that Kodi is compatible with lots of formats, including MIDI, WAV/WAVE, AIFF, MP2, MP3, AAC, AACplus (AAC+), Vorbis, AMR, FLAC, and a lot more.
Does the Kodi media player support Audible? Overall, Audible AA and AAX formats aren't supported. Audiobooks purchased through Audible are in the proprietary AA/AAX format and may only be played in the Audible app. Because of this, we will need to convert AA/AAX to a more standard audio format.
To convert the format, you need to download a suitable converter such as AudKit Audible AAX Converter, which has several features. Follow the instructions to find out how to convert Audible audiobooks to Kodi after downloading and installing it.
---
Part 2. How to Download Audible Books with a Suitable Format
You must be thinking about how to listen to Audible on Kodi in a suitable format. For that, you need a converter with strong features. Here we bring you one of the best and top-leading converters: AudKit Audible AAX Converter, which converts AA/AAX audiobooks to MP3, AAC, M4A, FLAC, WMA, M4B, etc.
The AudKit converter will ensure that you receive the maximum enjoyment possible from your Audible books by removing obstacles so you may listen to your favorite audiobooks without restrictions. The AudKit audio converter can produce high-quality audio files. The software is also compatible with Spotify.
It speeds up to 100X quicker than the competition. It contains various strong and effective features, such as an integrated audiobook splitter, an ID3 tags editor, lossless output quality, and more.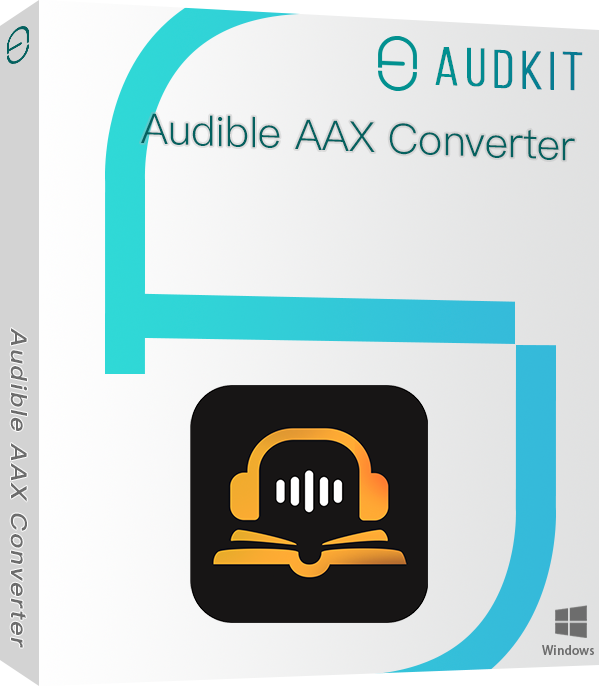 Smoothly download Audible books to a format supported by Kodi
Keep the same quality for the converted Audible files
Allow users to make changes to ID3 tags of Audible audiobooks
Make the size of your Audible file smaller with the split feature
Steps to Download Audible Files with AudKit Audible AAX Converter
If you're using a PC, getting your hands on audiobooks is as easy as clicking a button. If you are keen to know the ways to get Audible books Kodi on your computer, follow the steps below:
Step 1 Install and activate AudKit Audible AAX Converter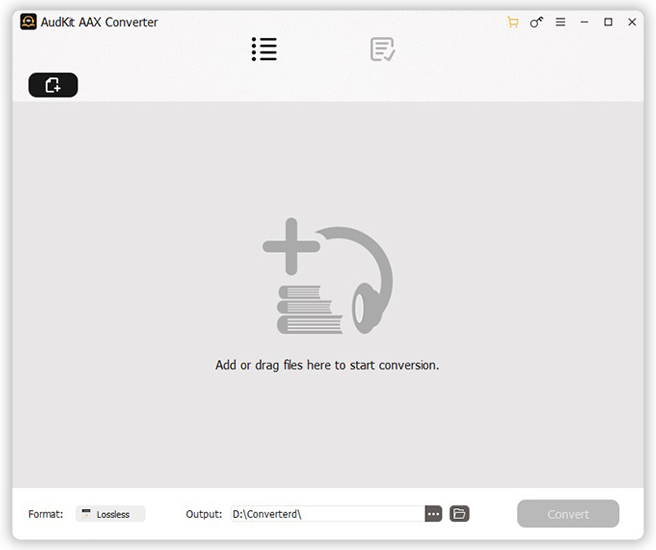 Download the free trial version of the AudKit Audible AAX Converter for Mac or Windows and install it on your computer. To evaluate the performance of any Audible audiobook, you can convert the first third of the material. You won't need to install additional software to help you finish the conversion. If you decide to get a license, please enter the licensing information you already received to activate this program in the pop-up registration box after clicking "Register" from the menu.
Step 2 Import Audible files to AudKit converter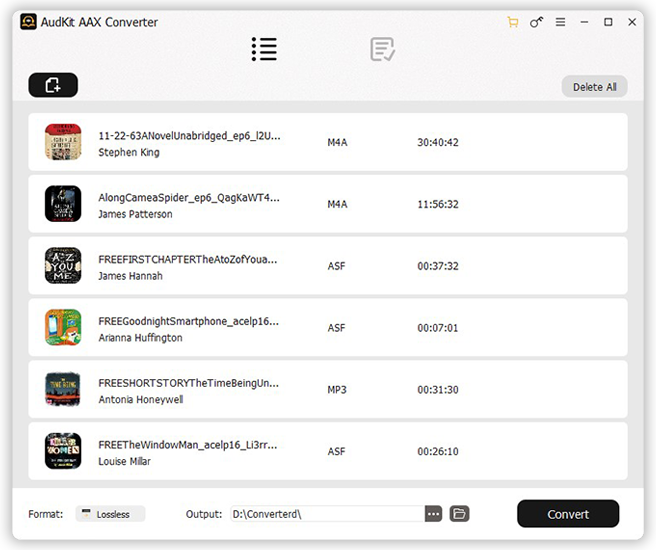 Tap the Add Files button on AudKit Audible AAX Converter and you can select and upload your Audible books to the converter. Alternatively, you can drag multiple Audible files from the folder and drop them into the AudKit window.
Step 3 Adjust Audible formats for Kodi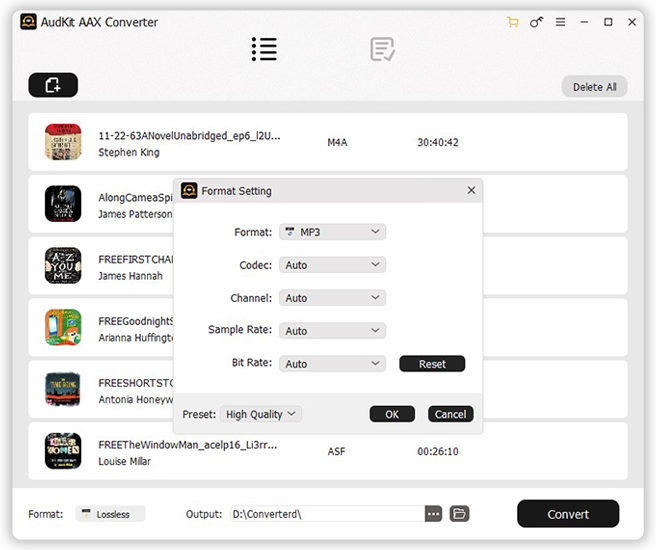 Tap the Format tab from the bottom taskbar and you can personalize the output parameters for Audible, including audio formats, codec, sample rate, bit rate, and so on. It is recommended to convert Audible books to MP3 or formats which can be imported to Kodi for use. If you're unfamiliar with the settings, change the "Preset" to "High Quality", and you'll be good to go.
Step 4 Download audiobooks from Audible for Kodi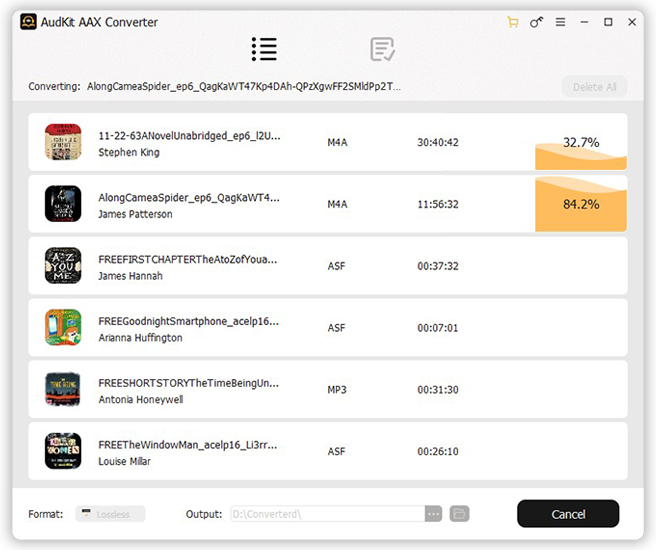 When all are ready to set, you can hit on the Convert button. The AudKit Audible AAX Converter will download Audible books to your Mac or Windows computer. With a 100X speed rate, the conversion will take some time according to your audiobook's duration. After converting, open the folder with the audiobook files by pressing the folder icon. You are now free to listen to Audible on multiple devices.
---
Part 3. How to Import Audible Files to Kodi
Step 1. Go to the menu on Kodi and select Music to import your Audible books.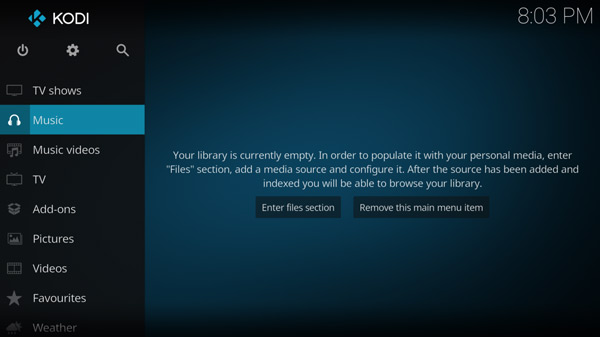 Step 2. Click Add Music after choosing Enter files section.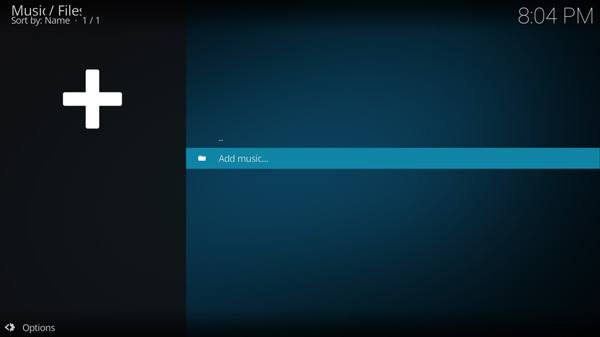 Step 3. Click Browse after the Add music source pops up.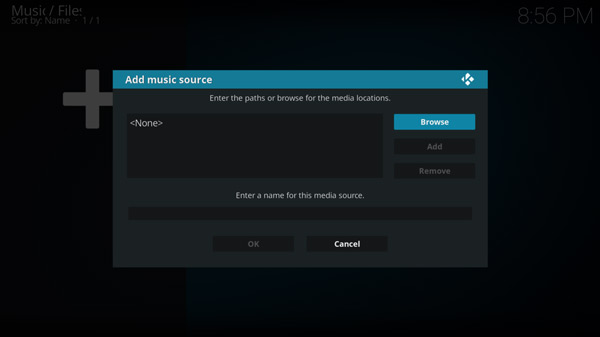 Step 4. Select the folder with the converted Audible audiobooks and tap OK to confirm.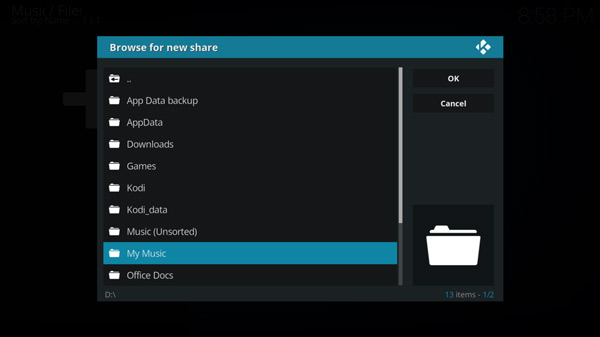 Step 5. Add those files to your Kodi library by selecting Yes if it asks you to.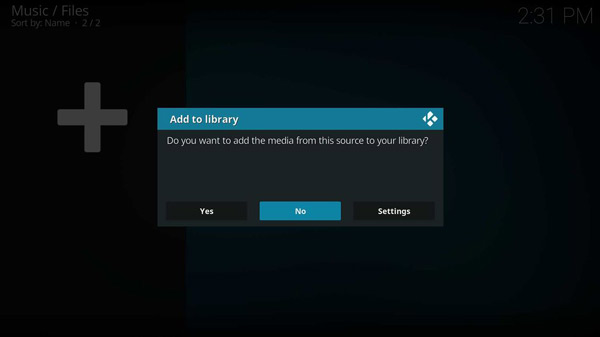 Step 6. Head to the library on Kodi, find your Audible books and you can now play them on Kodi easily.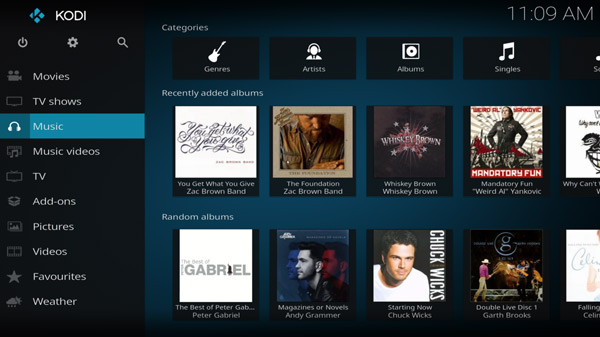 ---
Part 4. The Bottom Line
That's how you get Audible Kodi to work for you! Since you cannot put Audible content into the Kodi media player, you can consider using Audible downloaders like AudKit Audible AAX Converter to download your Audible books to the formats that can be played on Kodi. The AudKit program will offer you features to download Audible offline with no loss.
Interestingly to know, Kodi will play audiobooks in M4B or MKA format without needing any other add-ons or configuration, and it will preserve the chapter information. Kodi will play your files in MP3, WAV, or FLAC format, but it won't provide chapter information. This means that you may consider this factor when deciding on an audiobook format.
---