Audible by Amazon is one of the biggest platforms for streaming audiobooks. People are shifting from traditional physical books to the audiobook, as they are a great source of listening to books without putting a lot of effort into reading. You can just listen to audiobooks while you are working on other tasks. You can save a lot of your precious time this way. People often like to listen to audiobooks while they are studying, running, doing exercise, etc. Audible allows you to listen to your favorite audiobooks are such cheap rates.
Now people often have issues with downloading Audible audiobooks as there are multiple ways to download audiobooks. There are also some common errors that occur while downloading audiobooks. If you use the direct method to download audiobooks, there will be some errors, and we are to teach you how to resolve them. Now in this article, we are going to discuss how to download audiobooks for pc from Audible directly. In the end, we will also learn how to download Audible audiobooks for free using a special tool.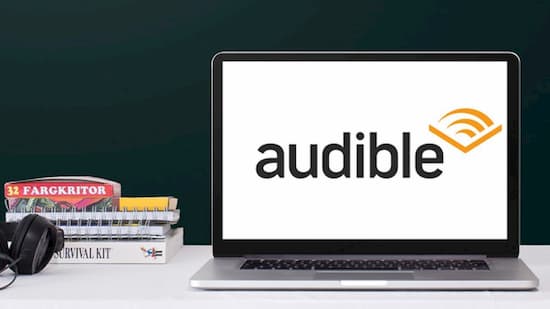 ---
Part 1. Can't Download Audible Books to PC: Solved
Now, if you are not able to download Audible to PC, they might include some issues like the app could be outdated, the quality needs to change, or you might need to change some of the parts. Here will be guiding you on how to resolve all these issues.
How to update your application?
1. Launch the Windows Store App.
2. Now, tap the user icon, which is next to the search bar.
3. Tap on the "Downloads" and Updates icon.
4. Tap "Check for Updates."
5. Lastly, tap on the download icon, which is next to the Audible app.
How to change the download quality?
1. At first, open the Audible app and tap on the menu button.
2. Tap the "Settings" for the menu list.
3. Tap on "Downloads."
4. Tap on the button under Download format and change the quality of the download.
How to change download via parts setting?
1. Open the audible app option and tap on the menu button.
2. Tap the "Settings" button to see the menu.
3. Click on "Downloads."
4. Tap the button under "download your library by parts"and then change the download by parts setting.
---
Part 2. Audible Download Manager Failed to Set Activation Data to PC: Solved
Now, if you are trying to download the audiobooks from Audible Download Manager, you first have to download the Audible Download Manager. Now, after you are done downloading the Audible Download Manager, you need to activate it to get it working, but you will soon realize that when you try to activate the Audible Download Manager, you get an error message "Audible download manager failed to set activation data to PC". Now here we are going to give you a step by step guide to resolve the issue.
1. the First step is to start the search bar and type "diskmgmt," and then click on it to open the disk management window.
2. Now change the name of the "G" drive to "I."
3. Now go back to the Audible Download Manager and refresh it. Now enter your credentials and log in again. It will be activated.
---
Part 3. How to Download Audible Books to PC [Almighty Solution]
Now, this method only works if you have paid for the Audible subscription to download the audiobooks. But if you are hoping to download Audible for PC for free, there is no direct way. Fortunately, we are now going to introduce an app that will do the job for you.
AudKit Audible AAX Converter is a dedicated app that allows you to download an audiobook from Audible without any hassle. You can change the formats of the audiobooks from AA or AAX to MP3, M4A, AAC, FLAC, and any of the desired formats from the given options. It has one of the most simple to utilize interface, which means that anyone can easily use this converter to download audiobooks.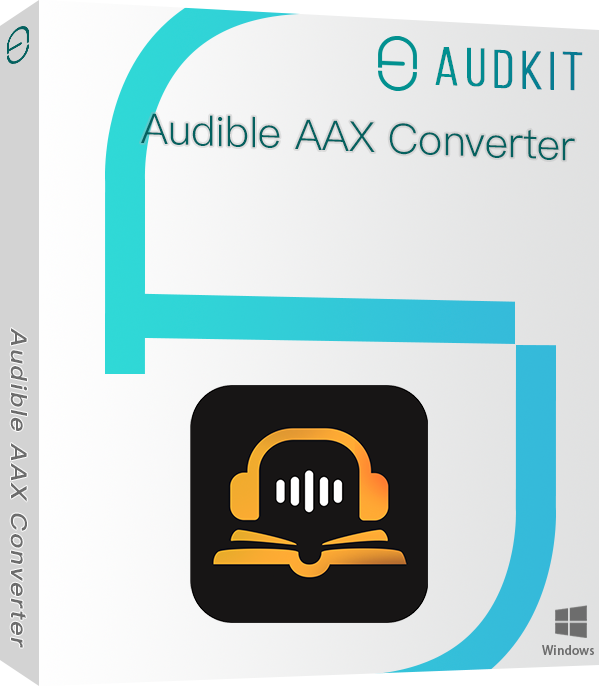 Stay 100% sound quality and ID3 tags from Audible books
Download Audible books at 100X ultra-fast speed
Convert Audible AA/AAX to other common-used audio formats
Personalize Audible books' split way, volume, speed, etc.
Besides, this tool can download and change over the format of the audiobook at up to multiple times the speed of some other typical converter. It comes furnished with numerous incredible highlighting features like an inherent audiobook splitter, lossless quality, ID3 Tags editors, and some more. It has simple to utilize and an insignificant interface that makes the entire client experience bother free. Presently, here is a speedy bit by bit guide on the best way to utilize AudKit's Audible Converter to download your most loved audiobooks.
Step 1 Open the AudKit Audible Convert and import audiobooks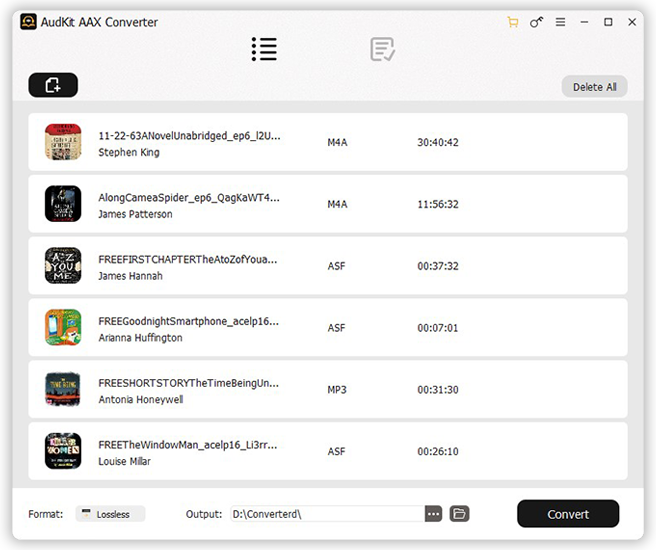 Double-tap on AudKit Audible Converter to open the application. You can physically import the audio by tapping on the "Attach Files" symbol, and afterward, you can look for your #1 Audible audiobook and import it. The alternate method to import an audiobook on AudKit Audible Converter is by going to the Audible's site and executing the drag-and-drop action. Since you are finished importing it, we can move to the subsequent stage.
Step 2 Adjust the settings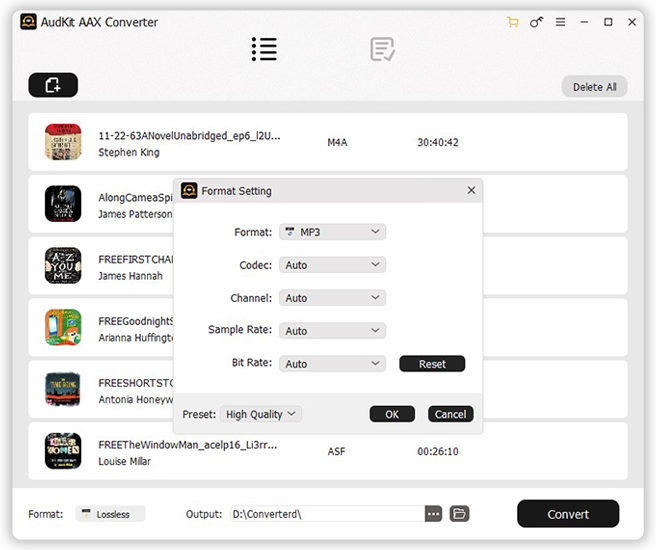 You need to change the format of the audiobook so you can play that audiobook on any of your media players. To do that, go to the settings by tapping on the "Lossless" button. Pick any of the ideal configurations from the given choices. Now just click on the "OK" button on the bottom right corner of the settings panel to confirm it.
Step 3 Convert and downloading the audiobooks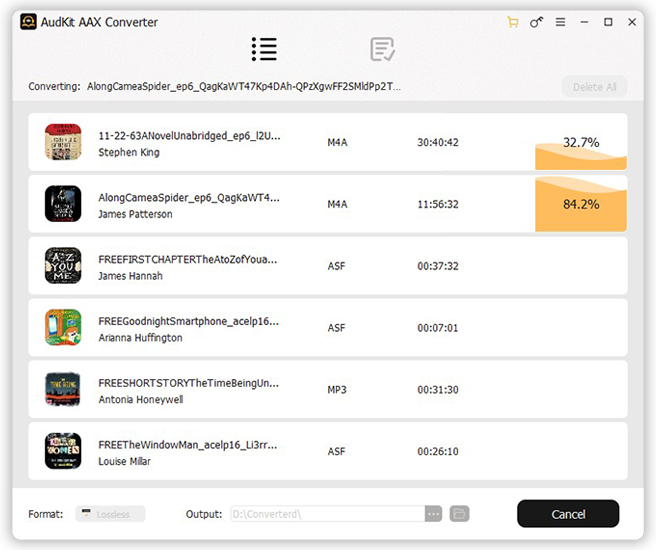 Since you are finished modifying the settings as per your choice, we can begin downloading by tapping on the "Convert" button. When you click on the "Convert" button, it will naturally begin downloading all the imported audiobooks. Whenever they are downloaded, they will be saved locally on the computer. Presently you can tune in to those audiobooks whenever without being on the web.
---
Conclusion
In this article, we discussed all the possible errors that can occur while downloading audiobooks, how we can resolve the activation error, and how to download the audiobooks for pc using AudKit Audible Converter. After reading this, you will be able to download Audible audiobooks without any hassle.
---