Books are the biggest form of storytelling, and millions of people read books on a daily basis. Books have been a form of education and entertainment for thousands of years. But nowadays people don't have the time or energy to read physical books. They don't have the time to sit down, leave every work only to read books. So, people often are turning to audiobooks to save the maximum amount of time, and they do multiple tasks at a time. Audiobooks are a great form of tell stories and learn things. Audible is one of the biggest streaming platforms for audiobooks. Audible allows you to listen to your favorite audiobooks on the go on multiple devices. Now Audible is a paid service, and it can be a little costly for some people.
There are Audible audiobook converters available on the internet that allows you to listen to Audible audiobooks for free. In this article, we are going to introduce the top 10 best Audiobook converter for Mac and Windows that you can use to download audiobooks.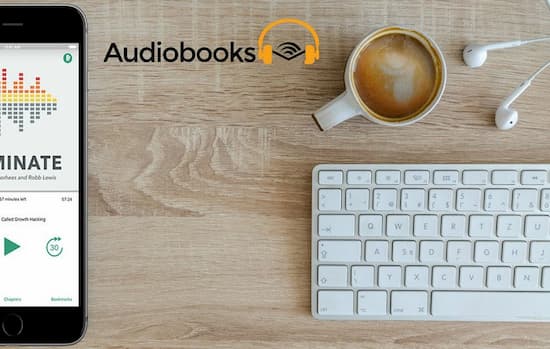 ---
1. AudKit Audible Audiobooks Converter
The first Audible audiobook converter in this list is AudKit Audible Audiobooks Converter, and it is no doubt the best audiobook converter on this list. AudKit Audible Audiobook Converter allows you to download audiobooks from Audible, and then it also allows you to convert audiobooks into your desired format so you can play them on any media player or audio device. It has multi-format supports, which means you can select from an array of formats such as MP3, M4A, FLAC, AAC, etc. It comes equipped with the latest technology that allows you to retains all the important data and ID3 tags.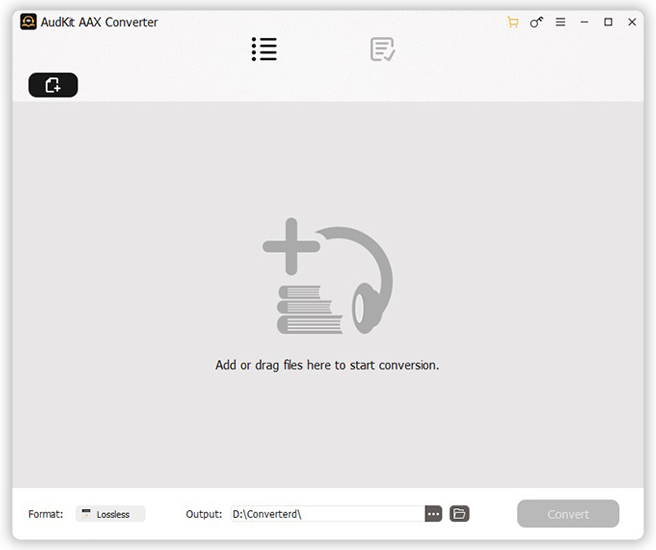 Pros:
Allow you to retain 100% quality.
Keep 100% original chapters and ID3 tags.
Supports multiple formats.
100X faster conversion speed.
Most simple user interface.
Cons:
Don't have a built-in editor.
---
2. Aimersoft Media Converter
The second item that you would look across in the rundown is the Aimersoft Media Converter. This fascinating instrument provides you the ability to convert audiobooks into assorted MP3 files to allow them to play across any MP3 player. Users who frequently use iTunes face such difficulties after downloading a protect audiobook. With a wide variety of input and output formats, this platform not only helps in removing protection but operates at six times faster speed.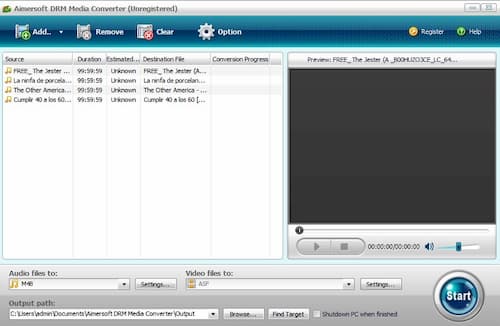 Pros:
Provides a very wide variety of output formats.
It can convert at up to 6x speeds.
Cons:
Does not split audiobooks in the software.
---
3. InAudible
InAudible is an audiobook converter Windows for eliminating encryption locks from audiobooks or tracks and afterward convert them into any desired format. It is a free program that has numerous highlighting features. It bolsters different arrangements. It additionally downloads ID3 Tags and other metadata while changing over.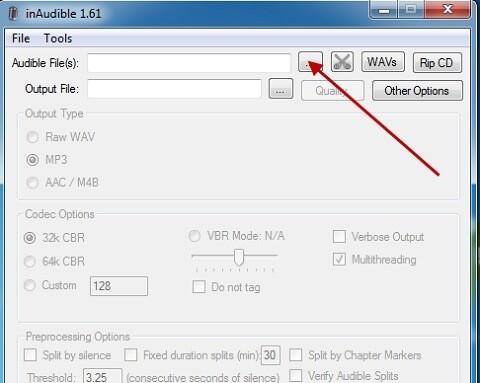 Pros:
Cons:
Only available on Windows.
Has a complex to use interface.
---
4. Convertio
Convertio audiobook converter free permits you to change audiobook recording from Audible to MP3 format on the web. Convertio is a free Audible audiobook online converter. You simply need to go to Convertio's site and import the book recording and let it wrap up the work. It is extremely simple to utilize, and even novices can utilize it easily.
Pros:
It is a free product.
Doesn't require downloading an app.
Cons:
It cannot retain all the metadata.
---
5. Audfree Audio Converter
The following Audible converter on our rundown is Audfree's Audio Converter. It is additionally one of the first-class Audible MP3 converters on the web. Like AudKit's Audible Converter, it additionally allows you to change the configuration of an Audible book recording from AA or AAX organization to MP3, AAV, WAV, and numerous different arrangements in extremely simple advances. It has a simple to utilize interface. It permits you to change over book recordings from Audible and different stages while keeping up the highest caliber.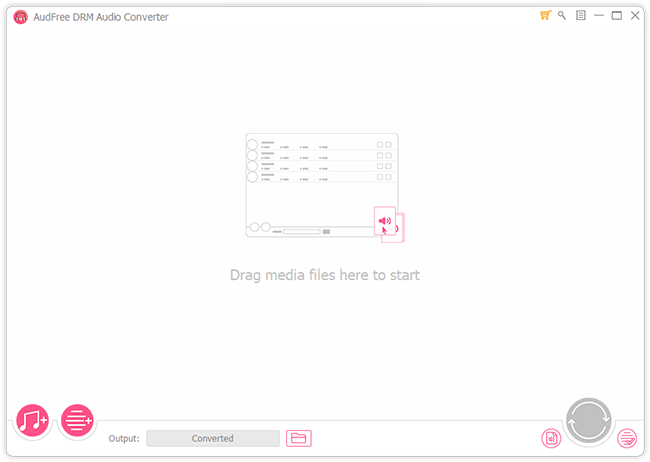 Pros:
Allows you to retain 100% quality.
Can remove the Audible lock.
Has a minimal interface.
Cons:
The computer needs to have iTunes installed on it.
Costs a little bit more.
---
6. Tunelf Audible Audiobook Converter
This multifunction audio converting tool can turn out to be the perfect option for selecting audiobook converters for your Windows or Mac. This platform allows you to remove protection across all audios imported from Apple Music or iTunes. It covers all common audio formats and offers a lossless result in the output. With the option of offering a platform to split audiobooks, users can manage all kinds of Audible books without any limitations.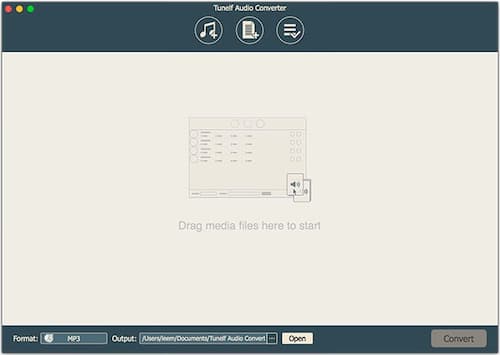 Pros:
Helps preserve the quality of the output audio.
Covers different parameters, such as bitrate in customized settings
Cons:
Need iTunes to be installed.
---
7. TunePat Audiobook Converter
This across-the-board service provides a very distinctive environment for converting audiobooks into supported formats that are not protected. The platform allows a very simplistic and affirmative user-interface to work on, making splitting of audiobooks and preservation of ID3 tags look simple.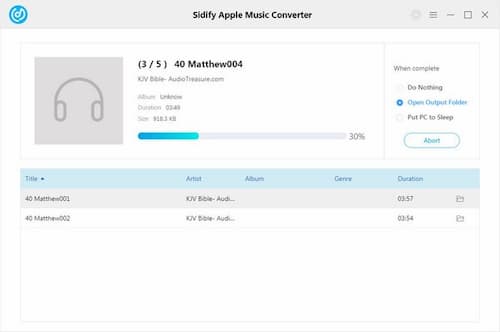 Pros:
Operates at faster conversion speeds.
Offers batch processing of audiobook conversion.
Cons:
It has very limited output format options.
---
8. Sidify Apple Music Converter
Sidify Apple Music Converter allows you to convert audiobooks on iTunes, and you can download songs from iTunes as well. It comes equipped with the latest technology to make the converting easy for you. It also retains all the important data to get the best experience.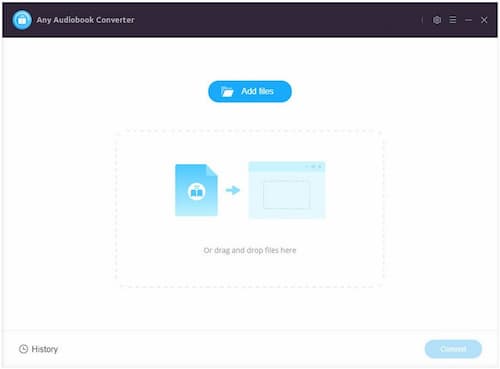 Pros:
iTunes and Audible are both supported.
Has easy to utilize interface.
Cons:
An audible account is needed to download.
---
9. Epubor Audible Converter
Epubor Audible Converter is a particular planned audio converter for Audible. This free Audible audiobook converter will identify and stack Audible AA or AAX book recordings from PC naturally.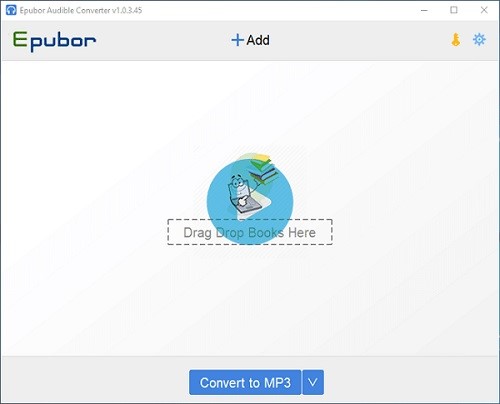 Pros:
Also works on older versions of Windows and Mac.
Is faster than other converters.
Cons:
Works with only Audible audiobooks.
---
10. Macsome Audiobook Converter
The Macsome is an eminent Audible to MP3 converter for all your Audible audiobooks. It changes over both encoded and non-encoded records proficiently in marvelous speed.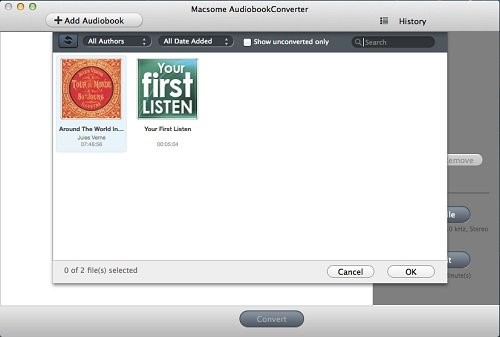 Pros:
Has fast conversion speeds.
Has an editor built-in.
Cons:
---
Conclusion
In this article, we learned about the top 10 Audible converters that are available. Now that you know about all the tools, you can decide for yourself. But AudKit Audible Converter is our preferred choice as it is simply the best tool out there.
---