People love finding opportunities to read books, and it can be a challenge. Because in their busy lives, they want to be a multi-tasker. Therefore, many of them rely on audiobooks. You can listen to your favorite author's book or the latest bestseller at any moment. Audiobooks will not only entertain or refresh your mind, but it will help in improving fluency, teaching pronunciation, and reading.
The invention of audiobooks has been a beautiful thing in any reading lover's life. We can find fun in our favorite thing if it is free also. That is why one of the world's largest online spoken audio stores, Amazon's Audible.com, offers its listeners to purchase any audiobook from over 200,000 titles. Many of us find cheaper alternatives to Audible and the rest to find the best way to get free Audible books. That is why we have gathered all the tactics of how to get free audible books.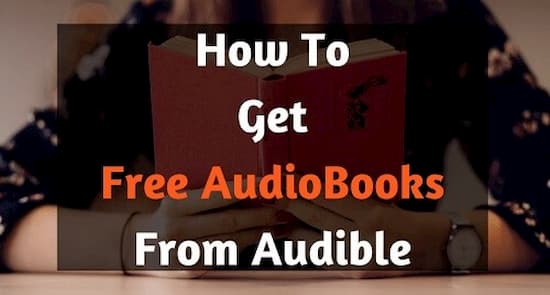 ---
Part 1. Get Audible 2 Free Books – Audible Free Trial
The users are required to sign up for the Audible community with a $14.95/month fee to buy books from the store. Besides subscription, each audiobook on Audible will cost you around $25, which makes Audible the most expensive audiobook seller as well. If you are looking for a trial before moving to its paid membership, then look at the free trial plan to get Audible two free books.
Step 1: Search for Audible.com and click the sign-in option or head towards Try Audible Free.
Step 2: Now, you have to enter your valid email address and set the password to sign-in.
Step 3: Once you're registered, log in to your account and click the Account Details option. The Audible membership plan will appear. Choose the 'Start My Free 30-Day Trial' Option.
Step 4: After that, you'll be directed to enter credit card and personal information. When you have done, tap on the 'Start Free Trial' to finish the subscription.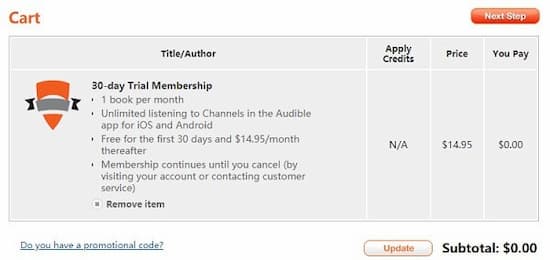 Step 5: After the 30-day free trial subscription, you are all set to download any Audible 2 free books. Browse the whole site and click the Add to Cart button to download any of the two books on your computer.
TIP: We recommend you to cancel the free trial after downloading two videos to avoid the subscription fee when the trial ends.
---
Part 2. How to Get Free Audible Books without Credit Card
To get Free Audible Books without Credit Card, we will explain using the Audible Germany Website method.
Step 1: First of all, you need a VPN, which has a German server.You can get VPN free by My VyprVPN free trial trick.
Step 2: When you get the VPN, connect your VPN with the German server and then open the Amazon Audible website.
Step 3: Now choose 'Try it free for 30 days.'
Step 4: Then add your name, email, and password to create your Amazon account.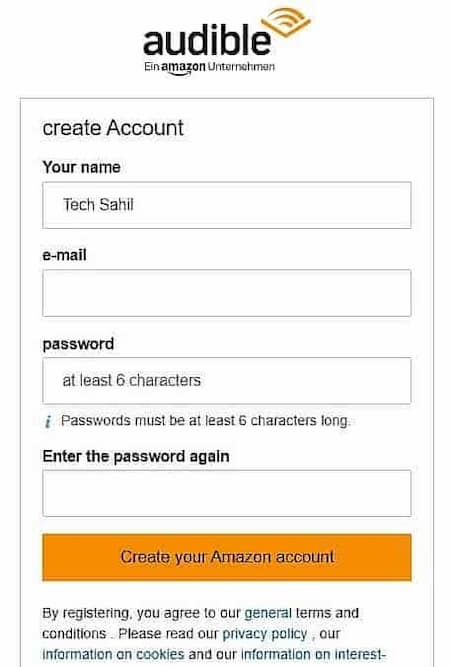 TIP: Don't use any other mail except Protonmail, YahooMail, or FakeMail.
Step 5: Check your email for the verification code and enter it.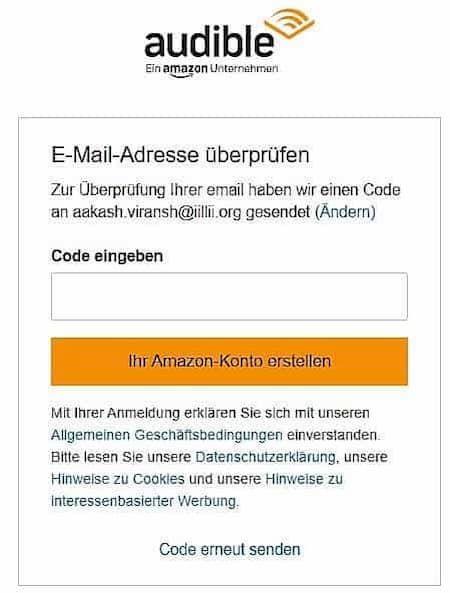 Step 6: Now, a window appears just like the below image. Select 'Bankeinzug.'
Step 7: Open the highlighted website shown below in the image. Tap the German flag to get all the details.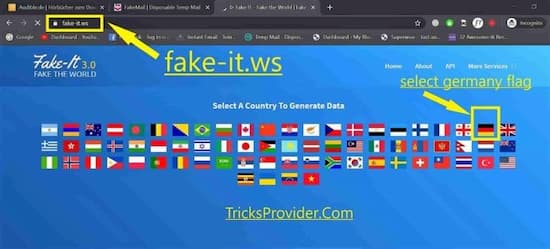 Step 8: Complete the following details and click 'Audible-Probemonat starten.'
Step 9: Congratulations and Welcome to your Audible Free Trial without a credit card.
---
Part 3. How to Get Audible Prime Free Books
Amazon Prime offers its members to get free audible books with Prime. A huge amount of audible books are available. To access that, we will help you to get audible prime free books.
Step 1: First of all, you have to download the Audible app. Use your Amazon account and log in to the Audible app to enjoy audible books free with Prime.
Step 2: In the Audible Android App, to access the Audible channels, go to the menu icon of the home screen (different for iOS).
Step 3: Choose the 'Channels for Prime.'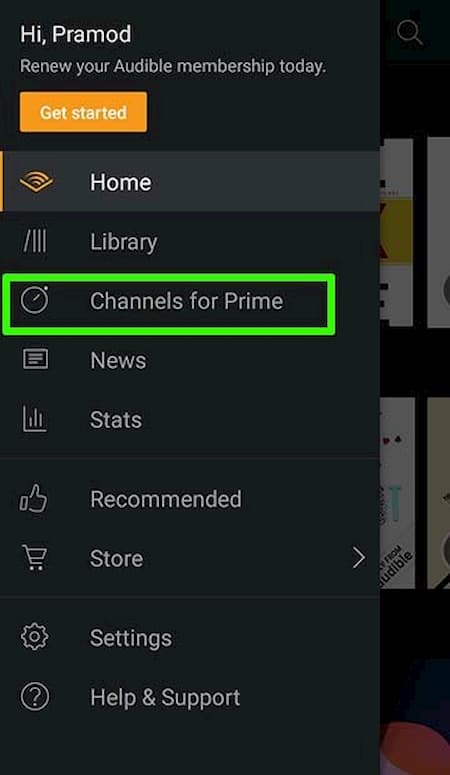 Step 4: If you want to check out the available free audiobooks. Go to 'Channels for Prime' and then choose 'Audiobook Collection.'
Step 5: Now, you can see different categories. Select your own choice and enjoy it!
---
Part 4. How to Get Original Free Audible Books
As we all know that Audible is a paid service, but we can also get it for free. You may search several sites for How to get free Audible books. Here are the detailed steps which will help you out:
Step 1: From your browser, go to audible.com/ep/FreeListens on a PC or Mac.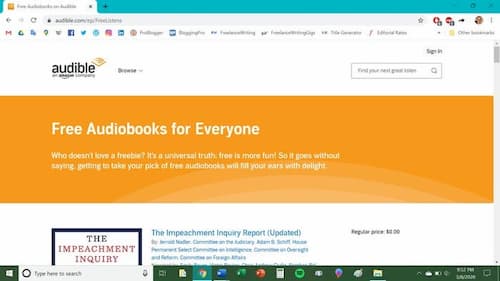 Step 2: Check out for your desired audiobook and then click on its title.
Step 3: A window appears and then choose 'Buy for $0.00.'
Step 4: Now, you have to sign-in to your Audible or Amazon account.
Step 5: After all of the selection of your audiobooks, tap on "Proceed to Checkout."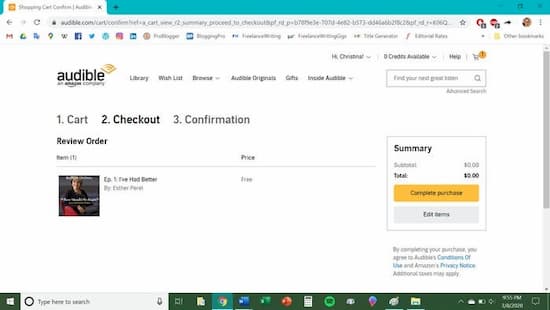 Step 6: Check all your order information and then click on 'Complete Purchase.'
Step 7: Select the 'Library' next to the Audible logo, and then click 'Download.'
Now you can listen to your favorite free Audible audiobooks on any desktop or mobile phone.
---
Tip: Download Audible Books for Listening without Limits
Now you've learned how to get free audible books. Now, we'll introduce AudKit Audible AAX Converter, which is used to convert audiobooks to MP3, FLAC, WMA, M4B, or AAC up to 100X speed. Its powerful features of ID3 tags editor, same output quality, and audiobook splitter make it a top-leading converter.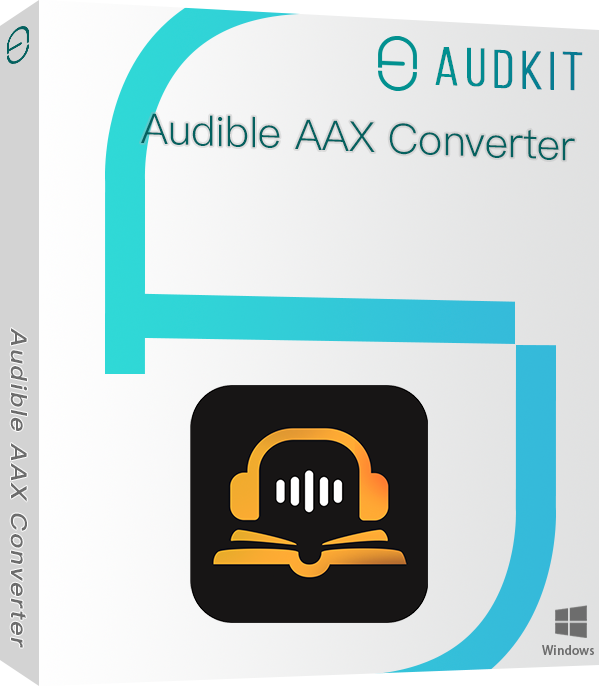 Render Audible audiobooks in any formats
Remove format protection from Audible files
No limit on the number of converting audiobooks
Automatically cut audiobooks into segments or chapters
Download and launch the AudKit Audible AAX Converter on your device. You can also get the free trial version for MAC or Windows. From the top, select the menu icon, and enter your licensed email and registration code. Then follow the steps to download Audible books.
Step 1 Launch the software and import files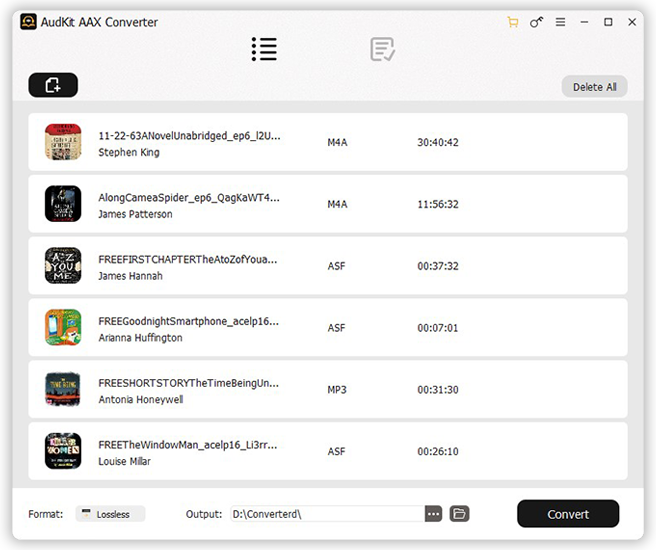 Choose 'Add Files' or drag-drop your desired Audible audiobooks to the conversion window.
Step 2 Reset output type of Audible books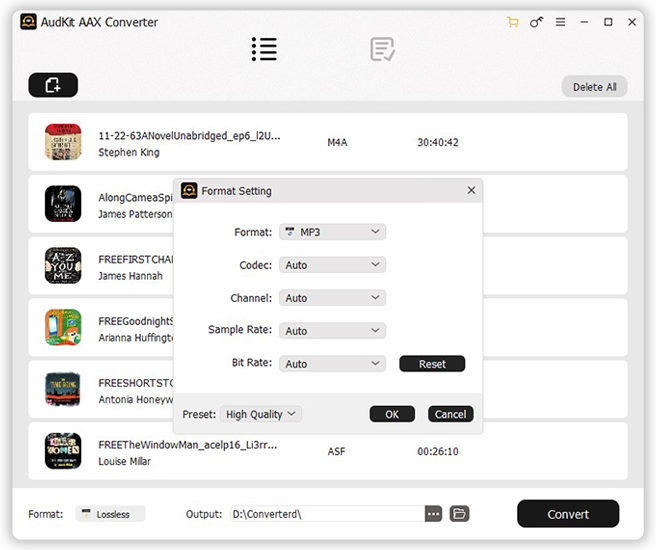 Edit the output settings as you like. Then choose the 'Edit' button to change the way of splitting.
Step 3 Convert the Audible book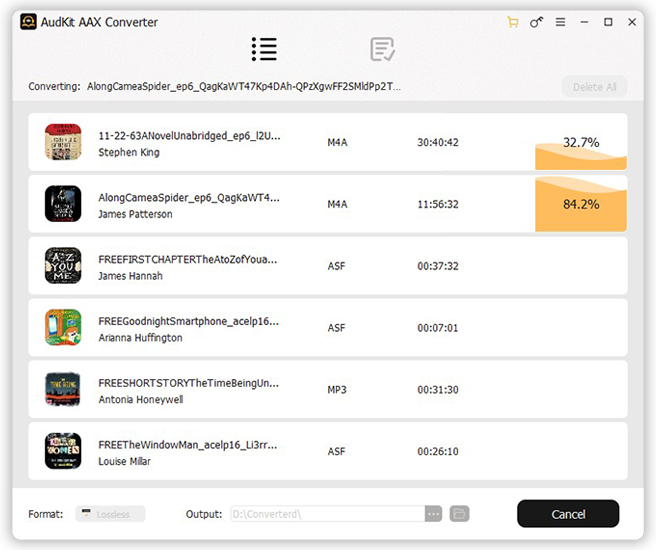 Choose 'Preferences' and then press the 'Convert' button.
---
Conclusion
We have compiled all the best and easy ways to get and listen to Audible audiobooks free, so you don't have to panic about where I can get a free audiobook. You can also download your favorite audiobook using the top AudKit Audible Converter and enjoy it on a free move.
---