Music is one of the biggest forms of media that is listened to all over the world. Music was listened to on the radios and TVs in the past time, but nowadays, music is transferring to the digital media. Music nowadays is listened to on the internet, and for that purpose, there are multiple kinds of music streaming services on the internet. Spotify, being one of the most famous and biggest music streaming services on the planet, is listened to all over the internet. It has one of the biggest libraries of music, with over 60 million songs that you can listen to. It comes equipped with the latest technology that enhances the overall user experience.
Spotify has one of the drawbacks that it does not allow you to extract music from Spotify easily. So now, in this article, we will be introducing an app that allows you to extract music from Spotify, and we will also be explaining how to extract music from Spotify.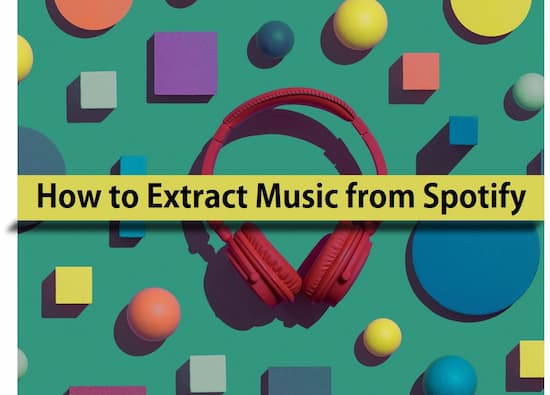 ---
Part 1. Extract Music from Spotify: Tool Required
Why You Need to Extract Music from Spotify
As we know, Spotify is a great streaming service, but it still has its own drawbacks. One of the drawbacks of Spotify is that you cannot download or extract Spotify songs from the free account. You can download songs from the premium account, but you can only listen to these songs on the Spotify built-in player. Spotify songs are equipped with OGG Vorbis format, which is only supported by the Spotify media player. Therefore, you can't play the downloaded Spotify on other media players because of the format incompatibility. The free version also has other limitations as well like having access to limited songs, has pop-up ads, lower sound quality, etc. Now we are going to introduce the app that allows you to download the Spotify songs into your desired format so you can listen to them on your other devices.
What You Need to Extract Songs from Spotify
The name of the app is called AudKit Spotify Music Converter This music converter is an intelligent Spotify Converter that allows you to download your desired Spotify songs in your desired format. Besides, this intelligent tool is an extraordinary outsider application that is committed to Spotify. This smart tool permits you to download music, playlists, collections, etc. from Spotify to MP3, WAV, M4A, and so on that you can browse. It downloads music from Spotify and afterward changes over it into wanted configurations.
We can utilize this smart converter to download tracks from Spotify that we can tune in to on any multiplayer while being disconnected. It can download music at up to 100% lossless quality by holding ID3 Tags and significant metadata. It can change over at up to 5x the speed of a typical converter. It is exceptionally simple to utilize and insignificant programming.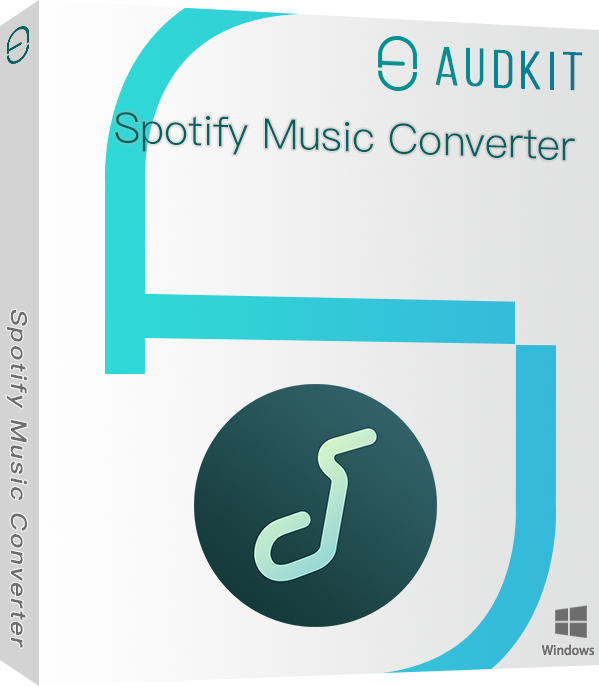 Allow you to have an ad-free experience
Offer a huge library of format options
Up to 5x conversion speeds
A multi-platform to support any device and player
---
Part 2. Extract Music from Spotify: Step by Step
Now we are going to give you a 3-step guide on how to extract music files from Spotify using AudKit Spotify Music Converter.
Step 1 Launch and import music from Spotify to AudKit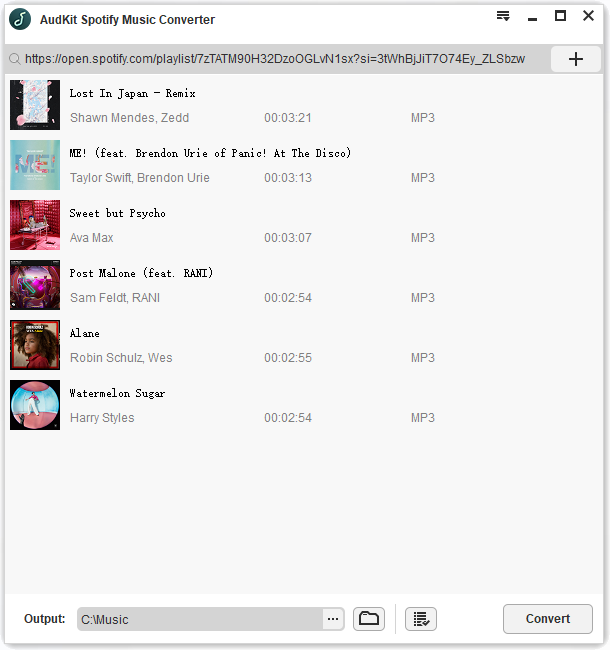 Open the converter and go to the auto-opened Spotify app. Look for your ideal tune, click on the "Share" catch, and duplicate the connection of the music. Presently, glue the replicated connect into the info field in the AudKit and afterward click on them in addition to a symbol to import.
Step 2 Change the format of the music and other parameters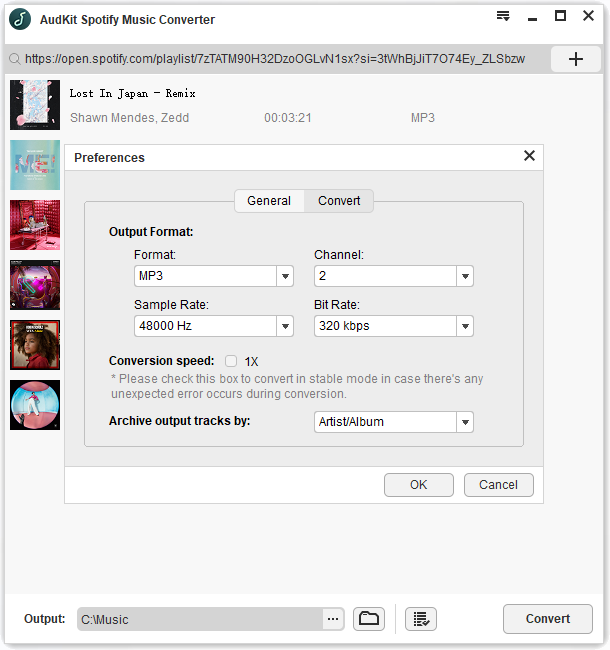 Now you need to change the organization of the music record. To do that, tap on the menu symbol and afterward click on the "Settings" catch to open settings. Presently change the arrangement of the music record into your ideal organization, which for this situation is MP3. You can change different boundaries, for example, bit rate and sample rate, to get the highest caliber.
Step 3 Begin converting the music from Spotify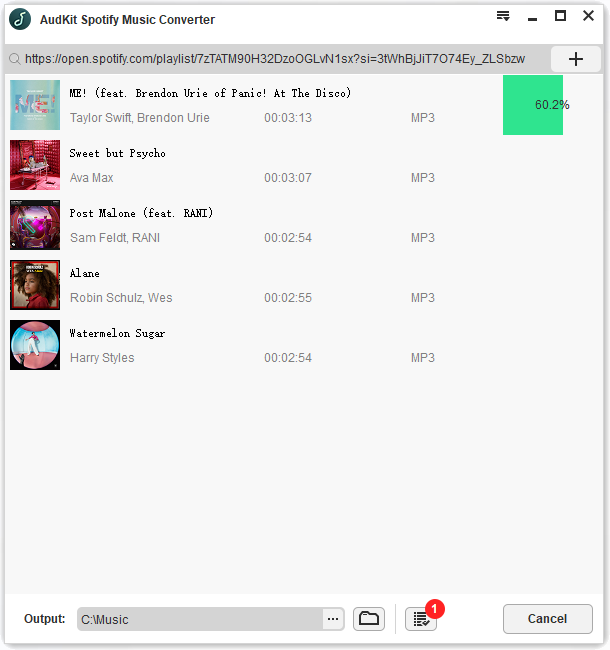 Click on the "OK" catch to close the "Settings" tab. Presently click on the "Convert" button on the base right corner of the window to begin changing over the music into MP3. The music documents will be changed over into MP3. After it is finished downloading and changing over, it will be put away locally on your PC.
---
Conclusion
AudKit Spotify Music Converter is an amazing app that allows you to extract Spotify songs easily without any hassle. It also has a versatile settings tab that allows you to change crucial parameters. Spotify is an amazing platform that is used all over the globe to listen to songs. By the end of this article, you will easily be able to learn how to extract Spotify music from your device using AudKit Spotify Music Converter.
---