No other industry has gone for transformation like the music industry. In today's technology advancement world, the music industry has taken a crucial change in streaming audio and podcasts. It has now been ruled by various online music streaming platforms. The streaming services of music and audio which we previously listen to on our radios now shifts to listening to the same on our smartphones and desktops through online music streaming applications. These services enable people to listen to their favorite music anytime and anywhere.
With this evolution, many companies have launched their music streaming applications to make listening to music convenient and easy. Some of the music streaming platforms are Spotify, SoundCloud, and so on. These music streaming platforms are no strange for people who love to listen to music.
But of all the streaming platforms, Spotify and SoundCloud both retain the same reputation and reviews in the music market. But only one platform can be on the top out of both. So, for this let's compare Spotify vs SoundCloud and find out the difference.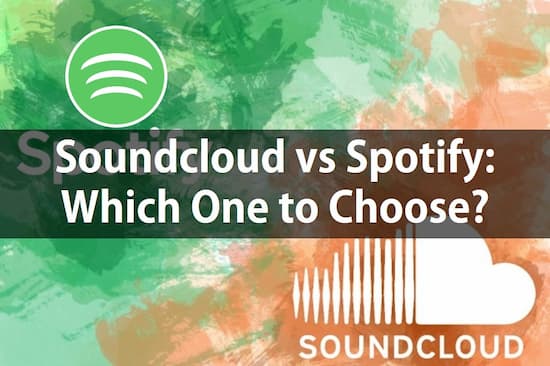 ---
1. Spotify vs Soundcloud: Audio Quality
Nowadays people are addicted to listening to high-quality music without any interruptions. Both the platforms almost lost the same at providing high-quality music and podcasts, but let's look at which platform can provide the best audio quality
1. Spotify – The sound quality provided by Spotify is great and superb and the song is excellent as well. It offers 96kpbs to smartphone users and app 320kpbs on desktops. You will have a great experience while listening to songs on Spotify.
2. SoundCloud – On SoundCloud, the songs are produced and released by great artists. But the quality offered by it is a pack of a mixed bag. It offers 64kpbs to its users.
---
2. Spotify vs Soundcloud: Pricing and Plans
Pricing and plan is the key factor which most customers are concerned about music streaming platforms. Both offer free as well as paid subscription plans. Let's look on to the detailed view
1. SoundCloud – It is also known as the audio discovery platform for podcasters, artists, etc to share music with persons. SoundCloud go provides ad-free music and downloading playlists offline music while SoundCloud go+ offers more music with the most high-quality audios.
2. Spotify – Spotify offers free plans to all its users but with interruption of video ads between 2 to 3 songs. If you compare Soundcloud go vs Spotify premium, you will find both with equal pricing and plans.
But if you go for Audkit Spotify Music Downloader, it helps Spotify free users to download songs, podcasts, playlists, etc without any limits. This software can run well on both windows and mac. This helps in converting Spotify music to various 6 main audio types like MP3, M4A, AAC, M4B, WAV, FLAC, etc. It gives a simple and viable way to enjoy Spotify music offline.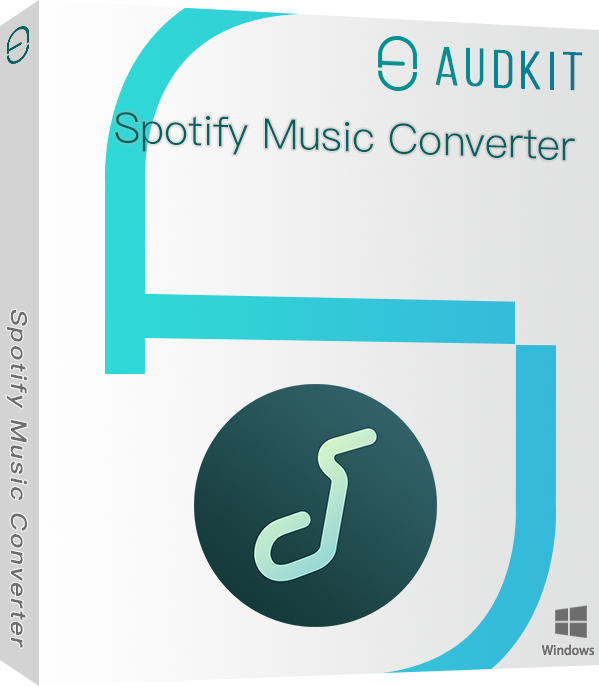 Download Spotify playlists for offline listening with Free accounts
Convert Spotify tracks to MP3, AAC, WAV, etc. at 5X speed
Maintain original audio quality and ID3 tags like titles, albums, etc.
Allow to stream Spotify music to other apps or devices
If you are looking to listen to music on Spotify then it's recommended downloading the audit Spotify music downloader to explore your music love offline!
---
3. Spotify vs Soundcloud: Music Library
The music library consists of songs of every genre like romance, heartbreak, devotional, love, alone, and many more. Music streaming applications provide users a vast music library.
1. Spotify – Spotify free generally does not have a vast music library for free users, but if you go for Spotify premium you will get many music libraries with podcasts. If you are depressed with your heartbreak, then searching for a heartbreak tune on the search bar lets you directly towards the depressed and sad tunes corner. Playing a 'heartbeat' tune in such a condition will give you relief.
2. SoundCloud – As compared to Spotify free and premium plans, both do not match up to the music library, SoundCloud can match. It has many kinds of music available for free as well as for paid users. If you are being motivated and inspired by your mentor towards your goal and want to hear some songs, then searching for motivational songs let's search for 'aashayein' songs to enjoy!
---
4. Spotify vs Soundcloud: Music Discovery
Music discovery filters let you search for music languages and many types too. With online music streaming platforms, it has become easy to listen to your favorite types of songs like Indian music, western music, Punjabi albums, and many more.
1. Spotify – Spotify is only able to produce some customized music sites, the daily mix, weekly discoveries, love stories, and many more. At the end of the year, you will be given access to another year-in-view feature of Spotify which lets you know your past 1-year music hearings.
2. SoundCloud – SoundCloud will be the best platform for you if you want to listen to every type of song. It will discover retro music, latest music, indie music, and many for their freedom as well for paid users. It has a large category of songs which you will not find anywhere else.
---
5. Spotify vs Soundcloud: Other Highlights
Both Spotify and SoundCloud have several advantages that need to be considered before installing and using it. Let's have a look at some
Advantages of Spotify
1. Spotify music streaming platform is very easy to use, to start with listening to your favorite, you just need to create an account and start enjoying music.
2. Spotify can access on any device whether it's android, windows, mac, or iPhone any user can use it and start having their great experience of listening to music.
3. Through Spotify you can choose to listen to music it's via paid one also for premium members and free for all users. With Spotify premium, you can hear offline music as well.
4. Upgrading to Spotify premium allows you to download and hear songs up to 10000 downloads. With Spotify premium, you are accessible to enjoy ad-free music and podcasts.
Advantages of Soundcloud
1. With SoundCloud, you can gain exposure to sharing sound files and audios.
2. If you are not a user of SoundCloud, then also you can share audio with hon with SoundCloud and can receive the same.
3. It has many groups for different topics and genres like love, action, romance, etc.
4. Through SoundCloud, you can easily manage your playlists and tracks and can organize them into different sets.
---
6. Spotify vs SoundCloud: Pros and Cons
In this part, we will go through the pons and cons of both the platforms to get an overall view to choose which out of both.
Spotify
Pros
1. It will access its free users with a wide range of music.
2. It offers collaborative playlists that allow users to add songs together to their playlist with sharing links.
3. Most users find this an easy platform to share music and podcasts with friends and families.
4. It will enable its users to switch the devices with the same account very easily.
Cons
1. One account can be accessible up to the limit of 3 mobile phones.
2. It offers users to download up to 10000 songs with Spotify premium, but when the subscription plan expires, everything goes in vain.
SoundCloud
Pros
1. New, independent artists have now a large and renowned platform to grow and emerge as a great musician.
2. Users can access great music discovery with many talented musicians here on this platform.
3. The SoundCloud free version is the need of all persons.
Cons
1. As compared to SoundCloud go members, free users can access up to a limit of music where the limit is set up to 15000 songs.
2. Sometimes there come disturbances in sound quality and effect.
3. The artists are paying for accessing more songs but the musicians are not getting paid for their talents.
---
Conclusion
From the above comparison of Soundcloud go vs Spotify, it is cleared that both the platforms have their requirements and advantages. Both platforms are somewhat different in audio quality, pricing, plans, and more and if you want to recommend, then you must give it a try and find out the most suitable platform for yourself. Enjoy your music and happy streaming!
---