Multiple music streaming services are available on the market. YouTube Music and Spotify is the most famous music streaming services today. Fame has resulted in Spotify vs. YouTube Music battle – which is better?
Initially, YouTube was perfectly positioned to take over the music streaming platform. Given that, Google is the most popular search engine used globally, and the second most popular search bar that folk types stuff into is YouTube. Now that Google Play Music has officially been transformed into YouTube Music, it is right to ask why it is gradually losing grip as far as music streaming service is concerned. In this article, we're going to give you an in-depth comparison of YouTube music premium Vs. Spotify to find out which one is worth your money.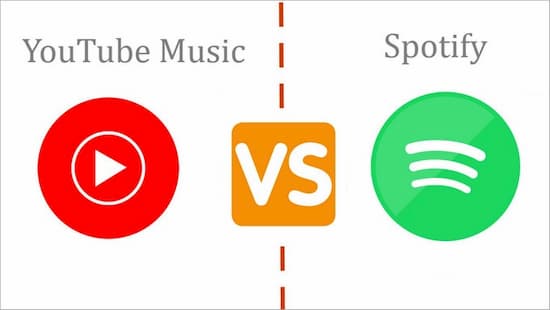 ---
1. YouTube Music vs. Spotify: Sound Quality
When it comes to sound quality comparison, YouTube music plays content at a bit rate of up to 256kbps AAC while Spotify streams up to 320kbps. Both allow you to enjoy the maximum quality by becoming a premium subscriber.
But when you want to preserve your data, you may choose YouTube Music because it has data saver mode that turns down the level to 48kbps AAC as opposed to Spotify, which can stream at a minimum of 96kbps, and still provides outstanding quality for higher beats per second.
The winner here will depend on your preferences. For possible sound quality, choose Spotify, but if you want to stream music at the lowest possible quality, then YouTube Music is the best bet.
Well, if you are a Spotify free account holder, you can use Audkit Spotify Music Downloader to download Spotify songs for playback without premium. This tool also allows you to improve sound quality from 160kbps to 320kbps.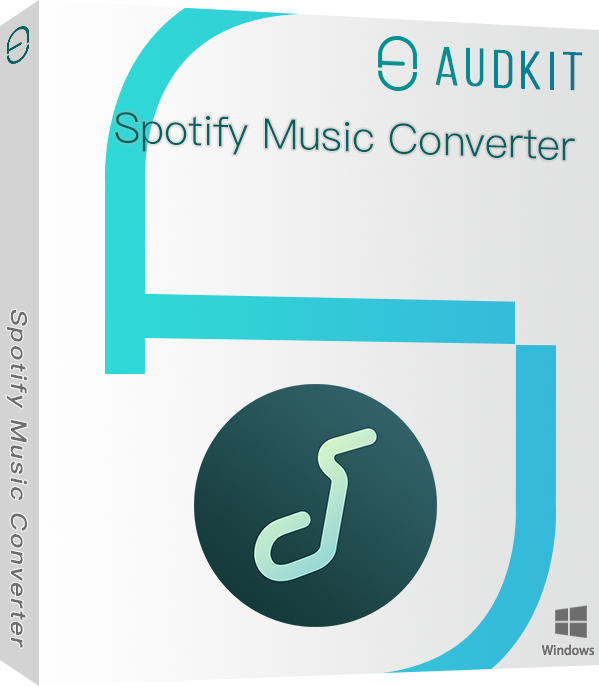 Download Spotify music for local playback without Premium
Batch convert Spotify songs to MP3, AAC, WAV, etc. at 5X speed
Keep original sound quality and ID3 tags like titles, albums, etc.
Support to transfer Spotify music to other apps or devices
---
2. YouTube Music vs. Spotify: Content Provided
It is content that makes music streaming service stand out from the crowd. That being said, both Spotify and YouTube Music boast of a deep content base. The two music streaming services also support algorithm-based playlists tailored based on activities, moods, artists, among other possibilities. The playlists automatically update depending on your usage pattern.
As both platforms cover lots of content such as indigenous content, YouTube Music Library boasts of original mixes, remixes, as well as cover songs. YouTube Music stands tall as it has an integrated app that enables you to play video content in audio form.
On the other hand, Spotify boast of offering a complete package to its users. This streaming service supports podcasts and radio streaming, which are not on YouTube Music. With Spotify, you can share your own-curated playlists with your friends and stream without anyone creating a separate playlist. Generally, Spotify supports city-based playlists, an algorithm-based curated list showing the trending playlists that are listened to within Chennai, Bengaluru, Delhi, and Mumbai.
---
3. YouTube Music vs. Spotify: Music Discovery
Spotify officially houses more than 40 million songs from a wide gamut of artists. It is the music streaming service that cares for you; in fact, it serves you old skool jams and the latest hits on the market today.
On the other hand, YouTube has not revealed how many songs are on the YouTube Music Library. Even though locating a track on YouTube Music isn't a daunting task. Moreover, YouTube Music allows you to stream music from a comprehensive catalog of fan covers, concert clips, and mashups. It hosts thousands of non-label tracks, which you can hardly find in other music streaming platforms except for YouTube Music. With YouTube integration, you can listen to music beyond what everyone else is tuning into, just like Spotify, which won't let you down as far as official tracks are concerned.
Well, it is not easy to tell who carries the day when it comes to Spotify premium vs. YouTube red in terms of music discovery. Both music streaming services have raised the bar high.
---
4. YouTube Music vs. Spotify: Pricing and Plans
Let's play on; Spotify premium vs. YouTube red match can be exciting at some points as both have a handful of free and premium plans. Let's quickly break them down before getting to a conclusion.
The two music streaming services cost $9.99 every month for a single user. As YouTube Red provides a single option, Spotify offers both students and family package where students enjoy a monthly cost of $4.99, and a family of six users enjoys a package of $14.99 per month.
As Spotify provides on-demand music, YouTube Red goes the extra mile to provide everything on YouTube. Besides, YouTube Red delivers direct access to Google Play Music streaming service provided you are logged into your Google account.
However, YouTube Music's free plan may not be appealing to you as it comes with many on-screen ads that would make turn-on screen every time. Nevertheless, you can subscribe to YouTube Music premium at $10 per month or $12 to watch YouTube ad-free too.
YouTube Music Premium goes for $15 per month for a family package; students cost $5 monthly.
Indeed it is not easy to tell who carries the day in YouTube red vs. Spotify premium game because both services offer the same premium pricing. However, Spotify slightly beats YouTube Music because of its unmatched free plan.
---
5. YouTube Music vs Spotify: Other Features
There is something in common between YouTube Music Premium vs. Spotify; both come with many additional features to attract listeners. Unfortunately, YouTube Music does not offer much in its current state except a tempting deal. You can upgrade to YouTube Premium by paying a few extra coins to access its original shows without ads. On top of that, you can directly switch between YouTube Music audio and video versions.
On the other hand, Spotify boast of having a series of handy features. Spotify allows you to view the lyrics and some behind the scene tidbits from the ' Now Playing' page, browse local tracks stored in your PC, and enable crossfade between music. No matter the device you are using, Spotify allows you to connect your phone and computer to control music playback. This music streaming service has created a platform where you can follow other people and share activities with them.
---
In Conclusion
As YouTube Music vs. Spotify 2020 battle comes to an end, it is apparent that Spotify is the superior service. Unlike YouTube Music, it's better for discovering new music, has more playlists, offers robust social features, and offers you access to a number of podcasts. It is also packed with effective features, including crossfades. However, that doesn't mean that it can be everyone's choice.
There are still reasons why you should opt for YouTube Music instead of Spotify. YouTube Music is a great option if you like watching music videos and would want to enjoy YouTube premium features as well, though at an extra cost. The choice is all yours!
---