Connecting your Facebook Portal device with Spotify opens up a world of music and entertainment right at your fingertips. How can you play Spotify on Facebook Portal? Facebook Portal, equipped with its own internal Alexa smart assistant, is a video-calling device and a versatile tool for accessing various features. By using the pre-installed Spotify app on your Portal device, you can enjoy your favorite music, playlists, and podcasts without a hitch.
This article will guide you through integrating Spotify with Facebook Portal, offering official and alternative methods to let you enjoy Spotify Facebook Portal music connection online and offline.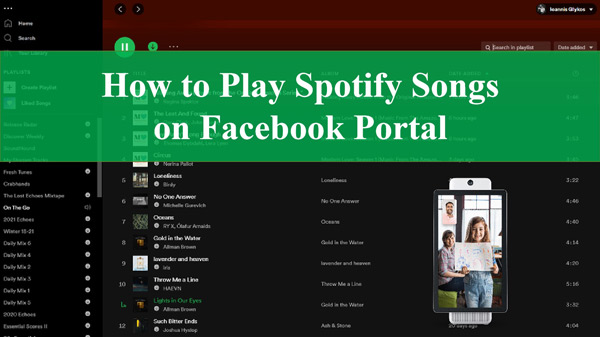 ---
Part 1. What Is Facebook Portal?
Facebook Portal device lets you experience a smart way to video chat with family and friends. At the same time, you may wonder why you need Facebook Portal when your phone or computer already offers video chat capabilities. Well, the Portal goes beyond being a very practical device. However, it presents itself as a dedicated video phone with a touch of futuristic innovation.
Equipped with a high-quality camera and advanced movement-tracking software, the Portal ensures you stay focused even as you move around during a call. In addition, its sensitive microphones capture the details of your voice, while the built-in speakers deliver exceptional audio quality. Having this emits the need for a separate microphone and headphone setup.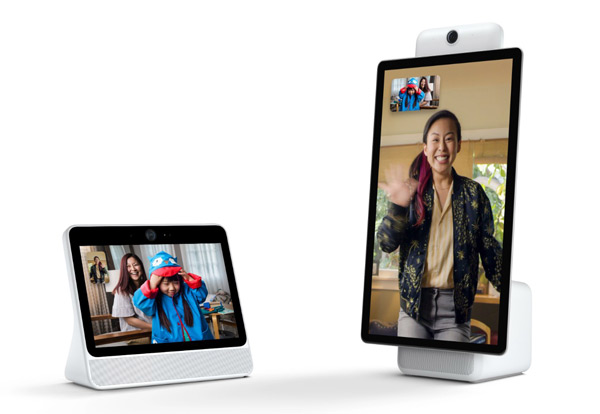 ---
Part 2. How to Use Spotify on Facebook Portal by Spotify App
Spotify on Facebook Portal is a convenient way to enjoy your favorite music and playlists. Whether you want to set the mood for a gathering or unwind with your soundtrack, the integration of Spotify on Facebook Portal offers a user-friendly and immersive music experience. You can bring your Spotify library to life just by following a simple step:
Step 1. On your Facebook Portal, tap on the "Grid" icon to access all the installed apps.
Step 2. From the apps list, press on the "Spotify" icon. Afterward, hit the "Connect Spotify" option, which will take you to the next step.
Step 3. Now, follow the on-screen instructions to complete the Spotify Facebook Portal login in seconds.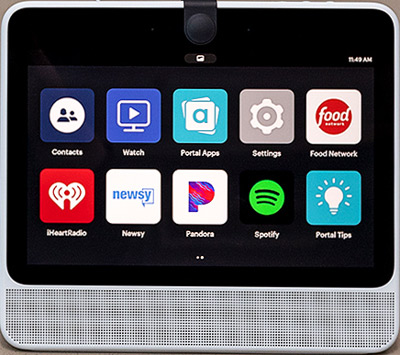 If your Facebook Portal has set up Alexa, a virtual assistant, then you can try to use voice commands to ask Alexa to play Spotify songs or control the music playback.
---
Part 3. How to Play Spotify Music on Facebook Portal without Spotify App
Fortunately, you can still enjoy your favorite Spotify music even without the Spotify app pre-installed on your Facebook Portal device. Are you wondering about the methods? Well, in this part, we will discuss the two most used methods to help you connect to Spotify even without an app. Just follow the simple methods below:
Via Bluetooth
Step 1: At the start, head to the "Settings" app on your Facebook Portal. Now, tap the "General" tab, and under the "Settings" section, press the "Bluetooth" option.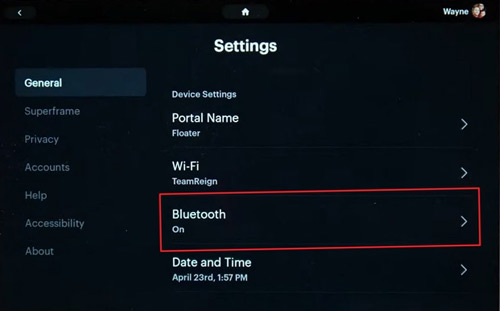 Step 2: Make sure that "Bluetooth" is turned on. Otherwise, toggle the switch to turn it on. Afterward, press the "Pair Device" button. Next, ensure you have turned on the Bluetooth on your mobile device. Find your device name on Facebook Portal and tap to pair it.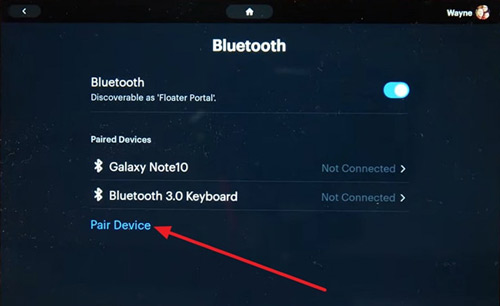 Step 3: Following this, you can play any songs through Spotify from your mobile device without using the Spotify app on Facebook Portal.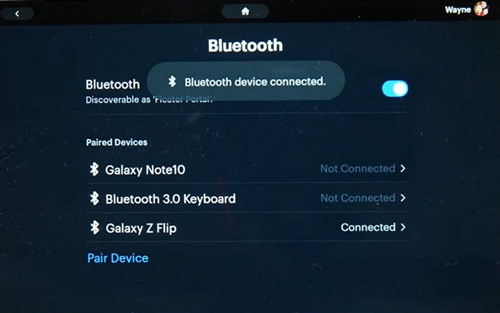 Step 1: Moving to this method, connect your preferred device and Facebook Portal to the same Wi-Fi network. Then, open the Spotify app on your device and play any song you want. Now, select the "Spotify Connect" icon at the bottom left of the screen.
Step 2: From the available list, select the Facebook Portal. Now, you are connected and can enjoy any song on your Portal device and control everything.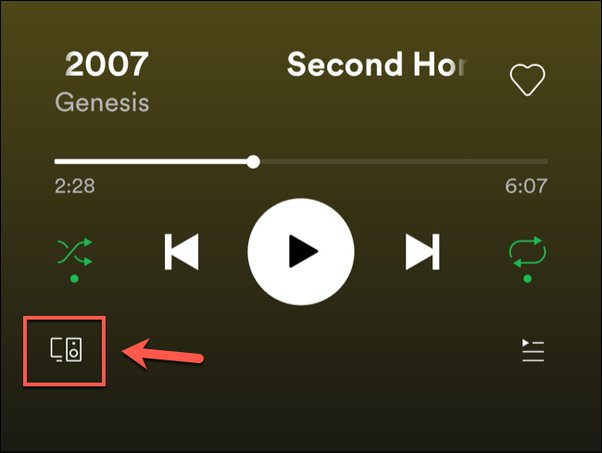 ---
Part 4. Facebook Portal Spotify Not Working – Troubleshooting
If you are facing issues with Facebook Portal Spotify not working, there are several troubleshooting steps you can try to resolve the problem.
1. Check the Internet Connection
Ensure that your Facebook Portal has a stable internet connection. Check if other apps or websites are working properly on the device. If the internet connection is weak or unstable, try restarting your Wi-Fi router or connecting to a different network. You can also speed-test the connectivity through various apps.
2. Check if Spotify Premium is Canceled or Expired
If you have a Spotify Premium subscription, verify it is still active. Log in to your Spotify account from a different device or the Spotify website to confirm your subscription is active and valid. You may need to renew or reactivate your subscription if it has been canceled or expired.
3. Restart the Facebook Portal
Perform a simple restart of your Facebook Portal device. Disconnect the power supply, wait for a few seconds, and reconnect. Allow the device to boot up completely and try using Spotify again. This can help resolve any temporary software or connectivity issues.
4. Reinstall the Facebook Portal
If any previous solutions did not work, consider reinstalling the Spotify Facebook Portal app. Uninstall the Spotify app from your device. Next, restart the device, and download and install the latest app version. To download the Spotify app, tap the "Grid" icon and then tap "A" to access the App Store. Afterward, search for Spotify and click "Get" to reinstall the Spotify app on Facebook Portal.
---
Part 5. How to Listen to Spotify on Facebook Portal Devices Free Offline
Apart from all the methods discussed above, there is another alternative method. With this, users can listen to Spotify on their Facebook Portal device offline and for free. AudKit SpotiLab Music Converter is the best-fit app for all your Facebook Portal worries. This powerful software lets you download and convert various Spotify audio tracks, including songs, playlists, albums, podcasts, and audiobooks.
With AudKit Spotify Music Converter, you can easily download over 100 million songs from Spotify. Whether you have a free or premium Spotify account, you can import individual songs or entire playlists into the software and download them in just one click. There is no limit to the number of songs you can add to the playlist, making it a convenient option for bulk downloads.
Users can use this AudKit tool to take advantage of the extensive Spotify library. The app can download Spotify songs to MP3, WAV, FLAC, and other formats. They can enjoy their favorite Spotify music on their Facebook Portal devices even when not connected to the Internet.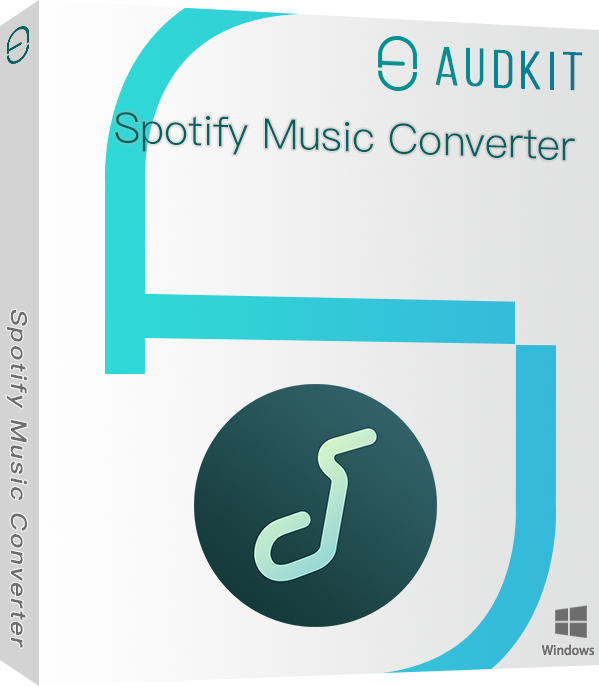 Convert Spotify to multiple formats and even play without a subscription
Lightning-fast conversion speed (5X on Windows, 1X on Mac).
100% lossless audio quality with advanced converting technology
Preserve metadata for easy management and organization of the Spotify library
After you are familiar with this tool's innovative features and conversion capabilities, let's move toward how to use AudKit Spotify Music Converter to download unlimited songs from Spotify. For that, explore the steps guided below:
Step 1 Open AudKit software and add Spotify songs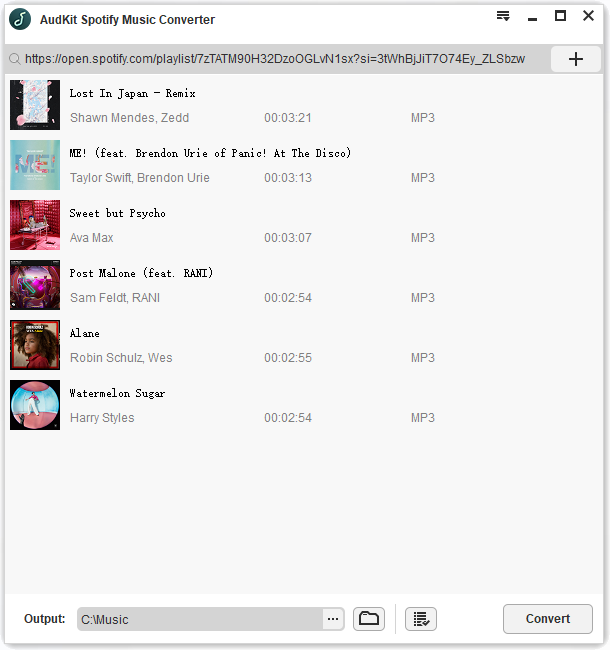 Beforehand, download AudKit Spotify Music Converter. Once downloaded, install it on your device. Then, open the software and register your account for all accessing all options. Afterward, explore the Spotify app and select the songs you wish to convert.
Regardless of whether you have a free or paid Spotify account, proceed further. Now, right-click on the song, select "Share", and hit "Copy Song Link" to get the link. Paste the link into the search box on the AudKit app and click the "+" button to import it.
Step 2 Modify Spotify audio settings for Facebook Portal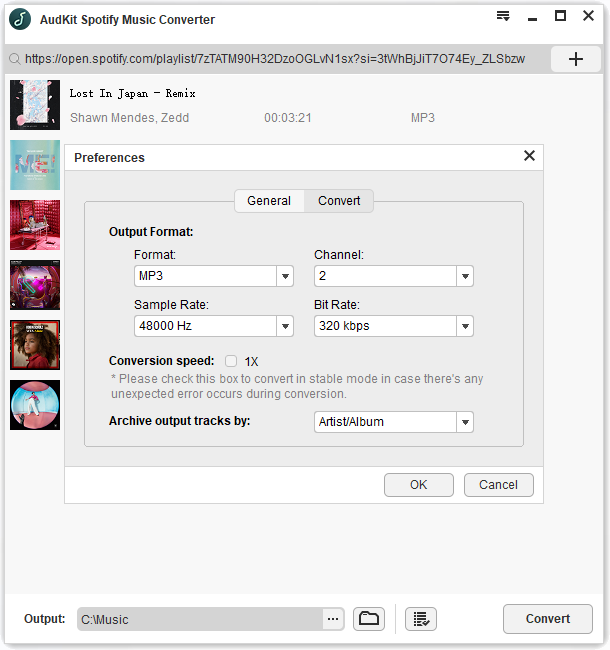 Afterward, access the "Preferences" settings by clicking "Menu" in the top panel. From there, select the "Convert" option. Here, you can customize the Spotify output to various formats. Additionally, you can adjust other audio parameters such as channels, sample rate, bit rate, and the method for archiving output tracks.
Furthermore, by default, AudKit for Windows operates at a speed of 5X. However, if you prefer a more stable conversion process, you can reset the speed to 1X.
Step 3 Start the Spotify conversion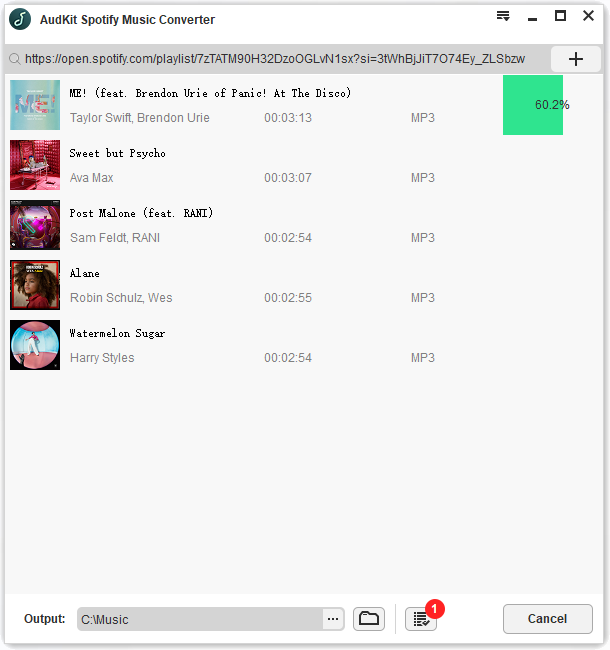 Finally, click the "Convert" button in the bottom-right corner to begin the conversion process. The tool will start converting the selected Spotify tracks according to your preferences. Once the conversion is complete, all downloaded Spotify songs will be saved as MP3 or other format files in a local folder.
Now, you can connect to Facebook Portal through Bluetooth to listen to Spotify on Facebook Portal offline without premium.
---
Part 6. Wrapping Up
Summarizing this, the connection between Spotify and Facebook Portal devices opens up a world of convenience and various music experiences. With this Spotify Facebook Portal integration, you can smoothly stream your favorite tracks through the powerful speakers of your Facebook Portal device. However, we understand that sometimes you may want to listen to Spotify songs offline, even without limitations.
That's where AudKit SpotiLab Music Converter can help you. With the AudKit application, you can effortlessly convert your Spotify tracks to various formats. The steps outlined above can help you download songs without any effort.
---