Spotify is world-class music streaming app available for music lovers with a lot of attractive features. This app helps music lovers or any interested individual to find music or podcasts. You can find many numbers of episodes and tracks on the Spotify music app. If you love listening to music, browsing this app for your favorite songs is the best idea. Yes, this music app has a collection of many songs online. Famous artists, celebrities, and album collections are available on the app.
But, can you download Spotify songs to MP3? Accessing the music app may sometimes get interrupted due to some country or region restrictions. You may not be able to play songs if you are in a college or company due to network connectivity issues. So, you have the flexibility of using Spotify track download tools for your convenience. You can download Spotify songs to MP3 with the help of the music converter app. Here are some apps that support the Spotify platform for your downloading feature.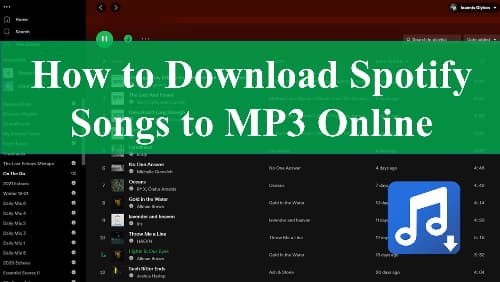 ---
Part 1. Download Spotify Songs to MP3: Dedicated Tool
A highly anticipated product of music lovers is AudKit Spotify Music Converter, which has the latest converting techniques. Why do many people rely on this program? The AudKit Spotify Music Converter is an excellent tool for converting tracks, albums, and playlists from Spotify to MP3 format. Music lovers can download the songs for only personal use alone and not on a commercial basis. Either Free or Premium users of Spotify can download the songs to their expectations.
A great advantage of using the AudKit Spotify Music Converter tool is its fast nature. Yes, you can download songs at 5X faster provided the network speed is good. That means you can download hundreds of songs in ten to fifteen minutes. The downloaded Spotify songs are ads-free and limits-free. With this facility, You can offline listen to Spotify with unlimited skips. Or, use this feature to stream songs to your mobile devices.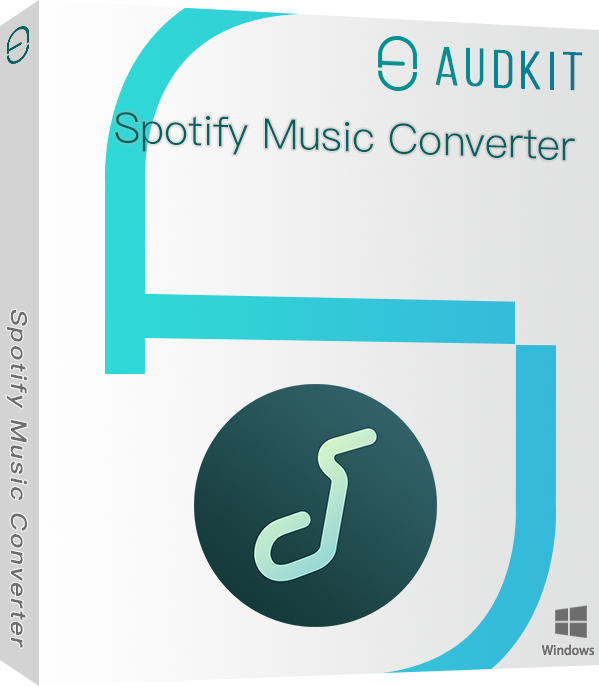 Main Features of AudKit Spotify Music Converter
Compatible with major or all desktop versions
Well-designed and easy to operate by all of us
Offer lifetime technical support to all types of difficulties faced by the customer
Audio quality is matchless if you use this tool for downloading the songs
AudKit Spotify Music Converter is excellent software on how to download Spotify songs as MP3. Let us know the steps involved to download here.
Step 1 Add music from Spotify to AudKit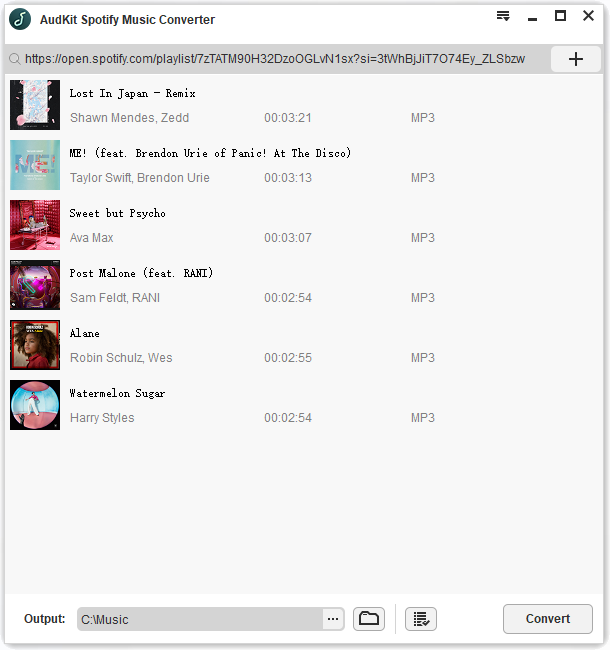 Your favorite track is added to the AudKit converter with a simple drag. You can paste the song link in the AudKit windows search bar. Tap the "+" icon after pasting the link. You have the flexibility to select all tracks simultaneously.
Step 2 Customize output formats to MP3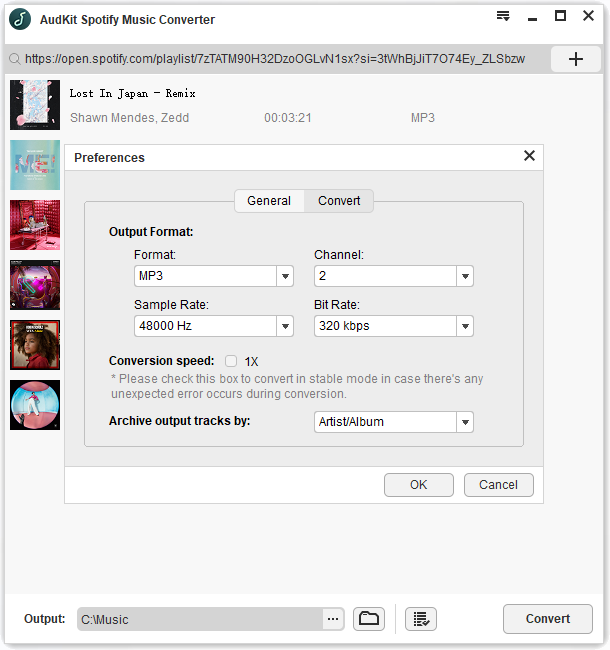 You have the flexibility to select the output format that you require, here it is MP3, in the menu > Preferences window of AudKit's page. Asides from this selection, you also have preferences for changing conversion speed, and bit rate features.
Step 3 How to download Spotify songs to MP3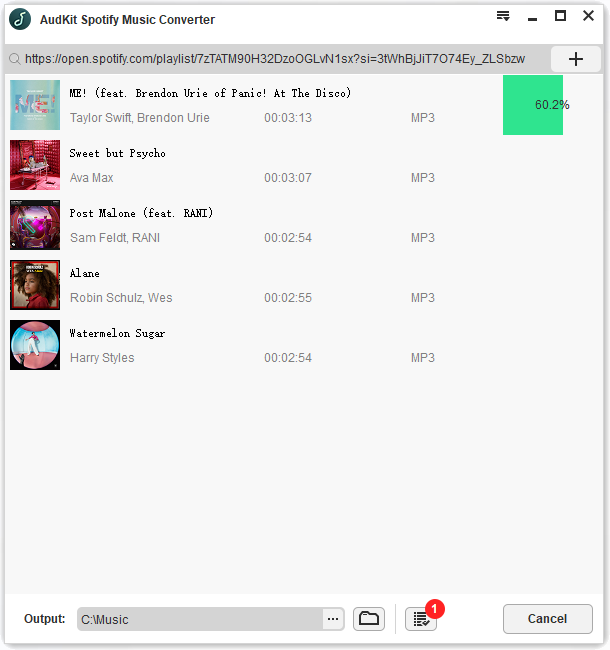 The bottom-right corner has the "Convert" button for your click. Once the button is clicked, the conversion process starts from Spotify to MP3. You can click the "Converted" button after converting all Spotify songs to your demanded folder.
The above three steps will help you to download Spotify songs to MP3 onto the computer. You do not require a premium account for Spotify during this process.
---
Part 2. Download Spotify Songs to MP3 Online: 3 Tools

1. MP3fy
It is an excellent choice to download Spotify songs to MP3 online. This powerful online converter helps to extract more than 1000 audio from various sources, such as YouTube, Instagram, Facebook, etc., and you do not need an extra tool for downloading MP3. Here are the downloading processes.
Step 1. Launch the Spotify app and log into the account.
Step 2. You can choose the URL of the song you like on the app.
Step 3. Paste this link into the MP3fy.com browser.
Step 4. Click the convert button for the online conversion process.
Step 5. Once the process is over, click the clear download button to download it onto your computer.
Pros:
No need to install any software
Available without any charge
Both video and audio are supported
Cons:
During your download, loss of audio quality can happen
MP3 files are alone supported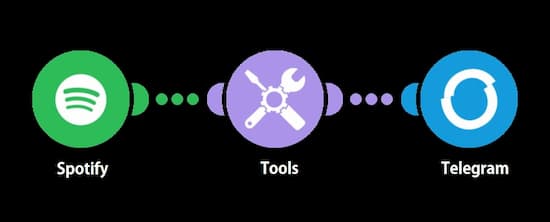 2. Telegram
Yet another popular platform to download songs from Spotify to MP3 is the Telegram bot. You have the facility to access the Spotify database due to the bot application. This multi-tasking platform supports both iOS and Android platforms to a greater extent. Here involves the downloading steps.
Step 1. Download the Telegram app.
Step 2. You can open Spotify and copy the song link that you like. You can use your mobile to open Spotify app.
Step 3. Look for Spotify music downloader from Telegram.
Step 4. Telegram Spotify bot is obtained from the result of searching and start tab.
Step 5. Select the chatting bar in which you can paste the copied link of the song. Next, send button is tapped for the download process. Now the Spotify music is downloaded to MP3.
Step 6. Now save the Spotify music with the download icon tapping. This process is to download Spotify songs via Telegram bots on your iPhone.
Pros:
Telegram bot is a free cross-platform app available for iOS and Android devices
Free and easy to download
You can download songs to your mobile phone also
Cons:
Not compatible for bulk download of playlists
3. SpotDL
This website helps you to download Spotify songs to MP3 online. You have the flexibility of downloading 500 songs per month in free version format. You also have a maximum limit of downloading songs on upgrading to the paid version. Here are the steps to download songs from Spotify to MP3.
Step 1. Copy the song that you like from Spotify Music.
Step 2. Paste the song link on the SpotDL website.
Step 3. Click the convert button for MP3 format.
Step 4. Now files are available for download.
Pros:
1. Easy to use
2. No need to register to use this online downloader
Cons:
SpotDL downloads only songs and playlists. It does not support albums
The free version is limited
The process is time-consuming
---
Part 3. Conclusion
We have shown the 4 easy methods above to solve how to download songs from Spotify to MP3. Whether you choose AudKit, MP3fy, Telegram, or SpotDL, you can cope with your desire to download Spotify songs to MP3 quickly and free. Just use one of them to make your music life beautiful and sensible forever. Cheers!
---