Lenovo Smart Clock goes beyond a mare watch. You can use it to set an alarm, check the weather, play music, monitor your heartbeat rate, and even control your sleep. That makes it the perfect option to listen to your favorite hits from the Spotify music streaming service. Yes! Spotify has irresistible hits that keep you going and fully entertained.
The only worry most users have is how to play Spotify on Lenovo smart clock. Well, we got you covered. But before that, it is good to be acquainted with the possible issues that may arise during the use of your smart clock. What do you do when suddenly your clock stops working and what are the possible situations leading to it not functioning?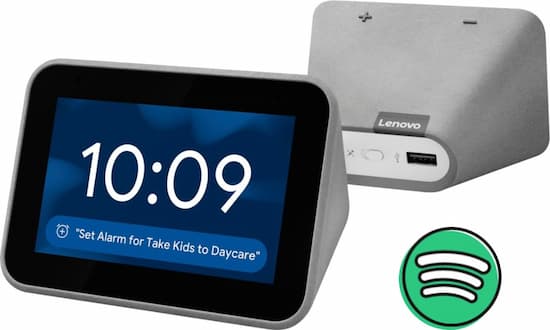 ---
Part 1. Why Lenovo Smart Clock Spotify Not Working
Several situations may lead to your Lenovo Smart clock not working, denying you the chance to wake to Spotify on Lenovo Smart clock.
Perhaps your phone needs a restart as a result of running for so long without getting any break.
It could be a bug on your phone dragging down the process. You can uninstall and re-install the affected apps.
Another possible situation is a poor network connection. Just check your wifi and data to see if they are working well.
Your Spotify app may not be the latest version. You may opt to upgrade it.
Your Smart clock app may be becoming obsolete and needs an upgrade.
It may not work because of incorrect settings. Just ensure the settings are correct.
It could be refusing to connect to Spotify because of Spotify's new update.
The sound system may also be a problem. Ensure it is set correctly.
The version of the Spotify song may not be compatible with your Smart Clock.
---
Part 2. Play Spotify on Lenovo Smart Clock: Solved
When faced with these hiccups, you may wonder how to set up Spotify on Lenovo smart clock and get it running efficiently. The best solution is to engage a high-tech app to easily download and convert your music to a playable format. Spotify encrypts its music such that you must break even the protection code so that it is playable on any device.
AudKit Spotify Music Converter works efficiently to break the protection and play Spotify on Lenovo Smart Clock. You can load and manage up to 100 audio tracks from Spotify audiobooks, albums, and playlists in a mere click and convert Spotify to various output formats. Likewise, this app is superior when it comes to downloading speed. A 1-hour Spotify playlist only takes you 15 minutes or less to download.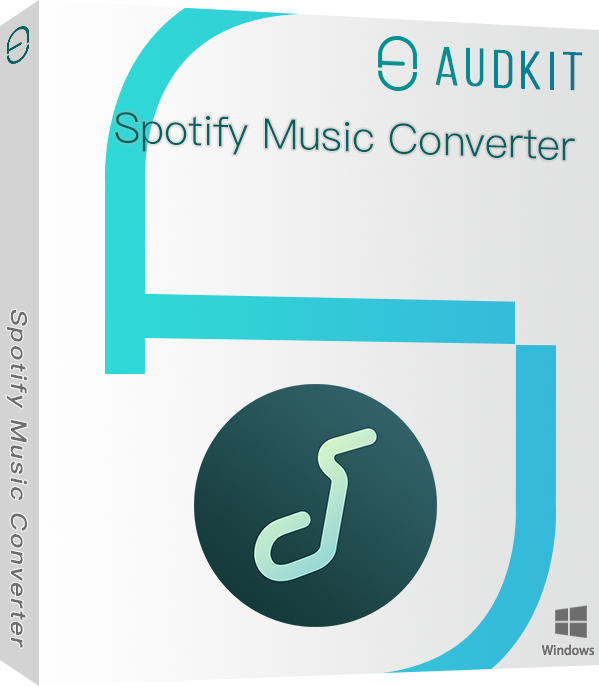 Convert Spotify to MP3, AAC, M4A, and many more
Download Spotify playlists, podcasts, etc. for offline playback
Retain 100% lossless quality of the original track
Batch convert Spotify tracks at 5X or faster speed
Now please follow these steps to convert and listen to Spotify through your computer.
Step 1 Import Spotify songs to the AudKit app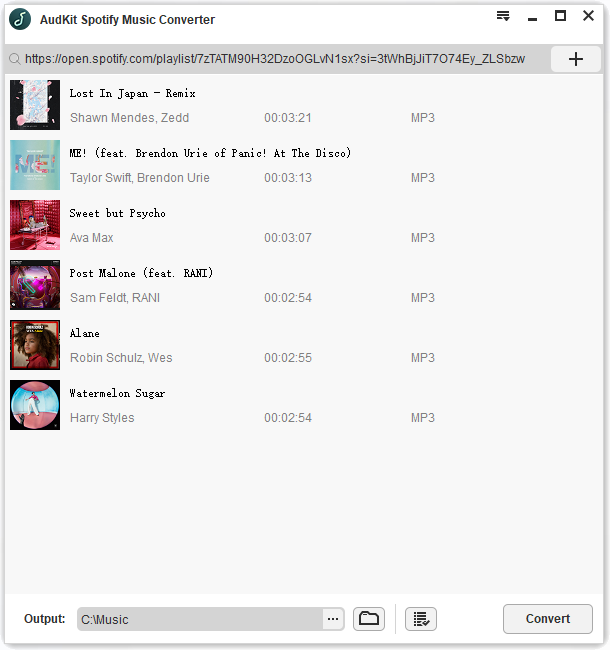 Download, install and launch the AudKit app on your computer. Then wait for the Spotify app to automatically open. Then from the newly opened Spotify app, browse through for the music you wish to add to Lenovo Smart Clock. Select and add them to the AudKit interface by dragging and dropping them or copying the URL of the song and pasting it into the search bar in AudKit. Next, hit the '+' icon to load your selected music to the AudKit interface.
Step 2 Customize output preferences for Lenovo Smart Clock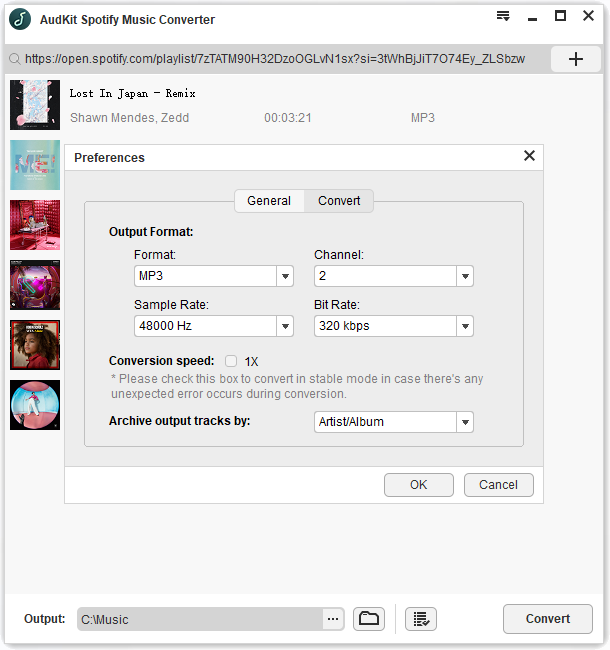 Next, start to customize your output format. Go to the 'Menu' icon and click on the 'Preferences' option. Then choose 'Convert' and get to the 'Settings' page. Customize your settings and select your preferred channel, bitrate, sample rate, and output format.
Step 3 Convert Spotify audio files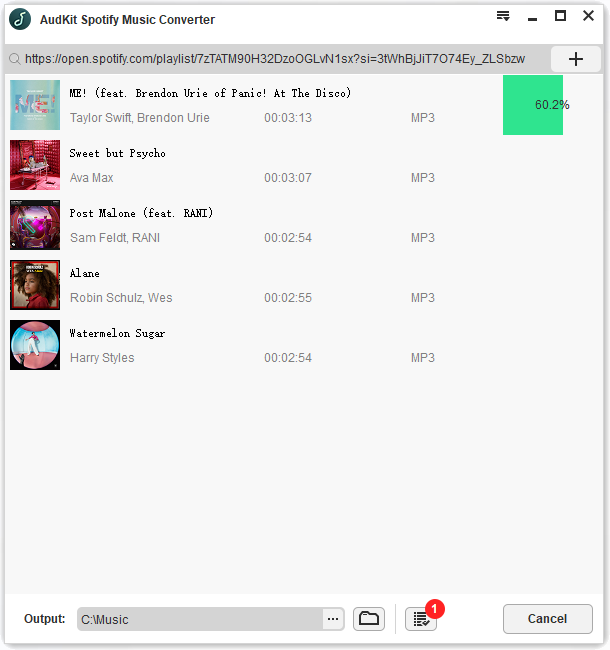 Lastly, hit the 'Convert' button and let AudKit Spotify Music Converter start the download and conversion. once completed, check for the converted music in the 'Converted' folder of your computer's local folder.
Step 4 Play Spotify songs on Lenovo Smart Clock without Premium
After the download and conversion of your Spotify playlist, you can now play Spotify on Lenovo Clock without Premium.
First, sync the converted Spotify music to your iPhone or Android phone. Then engage the Google Assistant by just saying "Hey Google, please connect Bluetooth". Google will immediately connect Bluetooth to your phone.
Next, look for the 'Lenovo Smart Clock' in the device list and connect with it.
Finally, start playing your downloaded Spotify music on your phone. Remember to choose the sound output device as 'Lenovo Smart Clock'. So, as the music plays on your phone, the sound is directed to the Lenovo Smart Clock. That's how to enjoy your music without Premium.
---
Part 3. Conclusion
If your Lenovo smart clock is experiencing operational issues and you have been asking that can you run Spotify on Lenovo Smart Clock? The answer is yes. You can use the best app to download and convert your music into playable formats. AudKit Spotify Music Converter will convert your Spotify music to playable formats. Then enable you to listen to Spotify on Lenovo Smart Clock and many other devices.
---
Read More: How to Set Up Spotify on Lenovo Smart Clock
Remember, you have to set up Spotify on Lenovo Smart Clock to continue enjoying the hits as an alarm or other functions.
Press the 'Add' option on the main screen.
Then hit the 'Set Up Device' option and click on 'New devices'. Your phone will begin to search for 'Lenovo Smart Clock'. Once found, you will see an enable icon to set up the room and Google Assistant's voice.
You will then be asked to add music services. Select 'Spotify' and set it as the default music streaming service to extract music from.
---