When it comes to music, then two names are always at a battle, and in this war of Amazon Music vs Spotify, it is really hard to judge that which one is going to win. In the past, obviously, there were cassette players and Walkman to listen to your favorite music on the go. Well, with the introduction of the internet things have changed quite a lot, and now listening to music is as easy as making a call. So when there is ease, there is always a competition as well, and this is when the battle of Spotify vs Amazon Music started.
Obviously, you might be wondering that why do you even need these apps when you can easily download your favorite music from the internet. Well, when you have so many options, then obviously, even your Phone's storage will go down, but the list of your favorite music won't end. Here you have the option for online music streaming, where you can listen to millions of your favorite music tracks on the go, without even worrying about your Phone's memory going down. Obviously, Amazon Music Unlimited vs Spotify is the two huge names that really need a full-fledged comparison to let you decide which one is better than the other.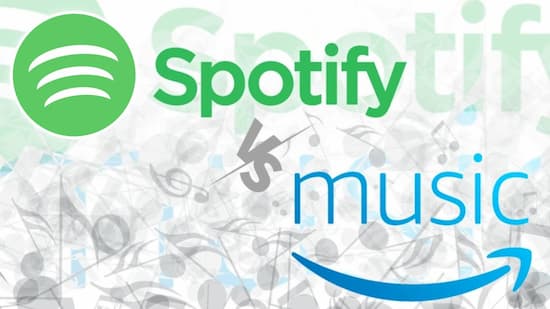 ---
1. Amazon Music vs Spotify: Music Library
When it comes to Amazon Prime Music vs Spotify, then obviously both of them are no less in the music library, but still, there is a difference among both of their music libraries that is noticeable if you have used both of them in the past. So first of all, you must understand that Spotify is older than Amazon Prime Music, and that means it should have a huge list of songs in its library for which they have claimed a rough figure of thirty-five million songs, which obviously seems a lot.
On the other hand, Amazon Prime Music claims to have a music library of forty million songs, and that means for Spotify vs Amazon Music unlimited Music library, Amazon is the winner for having five million more songs than Spotify. As far as access to this library is concerned, then suggested songs are according to your current region and your playlist. Besides, both of these platforms have not yet started to provide their services in a few parts of the world.
---
2. Amazon Music vs Spotify: Pricing & Plans
So now comes the Amazon Unlimited vs Spotify price plans, which obviously is one of the important factors to decide which platform is better according to the price plans and features that comes with them. Below is a short comparison between the Spotify Free and Premium version:
| | |
| --- | --- |
| Spotify Free | Spotify Premium |
| Free of Cost | $5 – $15 |
| Ad Version | Ad-Free Version |
| Limited Music Library | Unlimited Songs |
| Online Music Access Only | Online & Offline Access to Music Library |
| No Such Application | Spotify Kids App for Kids Only |
Now when you are already aware of the few features that come with Spotify price plans, so next one comes Amazon Music.
| | | | |
| --- | --- | --- | --- |
| Amazon Free Music | Amazon Music Unlimited | Amazon Music HD | Amazon Prime Music |
| Free of Cost | $10/month | $13 – $15/month | $8/month |
| Ad Version | Ad-Free Version | Ad-Free Version | Ad-Free Version |
| No 3D Sound | No 3D Sound | 3D Voice Quality | No 3D Sound |
| Single Device Streaming | Multiple Device Streaming | Multiple Device Streaming | Single Device Streaming |
| No Offline Access | Offline Access is Available | Offline Access is Available | Offline Access is Available |
These are a few of the Amazon Prime features that come with its different price plans. So when it comes to Spotify Premium vs Amazon Music price plans, then price comparison is the same, but when it comes to extra features in premium plans, then for sure, Spotify has got something extra for you with their Kids app.
Tips: Spotify Free Music Files Downloader
Furthermore, it is obvious that if you are using the free Spotify version, then you have to stay connected to the internet all the time to listen to your favorites music, which is obviously not possible. Well, there is a solution to this problem as well, because for this you are going to need AudKit Spotify Downloader. Basically, this platform allows you to download Spotify music to MP3 files, or if necessary, then you can download the whole playlist at once as well.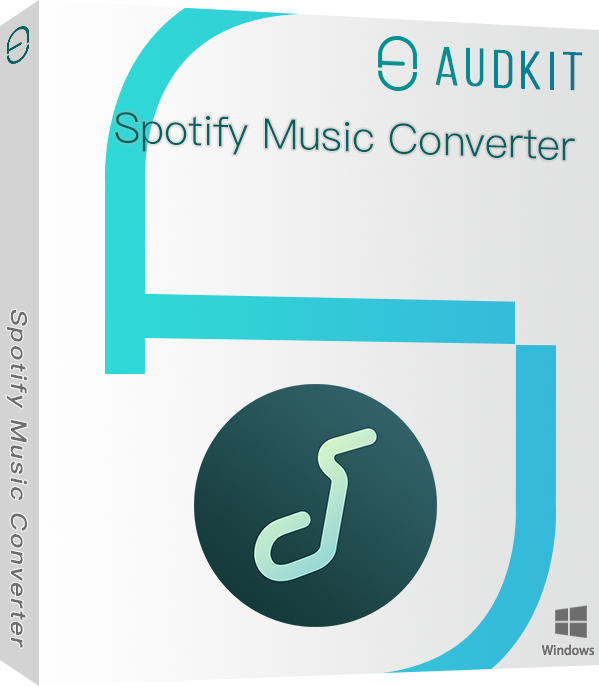 Download Spotify songs for offline listening without Premium
Remove annoying ads from Spotify songs
Convert Spotify playlists to MP3, AAC, FLAC, etc.
Retain lossless metadata such as ID3 tags
This process is really simple, as all you need to do is to connect your Spotify to AudKit, and then select the music files that you want to download, or even select the whole playlist as well. Then click over the convert button. Once all those Spotify files are converted into mp3, then you can download all of them to your Smartphone or PC storage.
---
3. Amazon Music vs Spotify: Sound Quality
Next in the race for Amazon Music vs Spotify is the sound quality for the song files at both of these platforms. Well, as it is obvious from the price plans that both platforms offer high definition song files for their premium versions. Besides, both platforms have a bit rate of 320kb/s, which is considered as one of the best sound quality at this time. So for the sound quality, you can call it a draw because none of these platforms are less than others.
---
4. Spotify vs Amazon Music: Performance & Special Features
As far as performance is concerned for Amazon Music vs Spotify, then both apps have their own unique features. For example, Amazon Music comes with Alexa interaction as well, and that means you can control your whole music playlist and app features with a simple voice command. Then there are X-Ray lyrics feature that allows you to visualize the lyrics as the song goes on. So if you are in the mood for karaoke, then this feature is just the best for you.
Next, for Spotify, the features are awesome and really helpful, especially when you are on the go. Spotify keeps on updating your playlist regularly according to your interest, so that means you always have something new to listen to. There is no need to get bored by playing the same playlist again and again. Plus, this app is connected to your maps as well and works according to the region you are at. All the songs played are according to the local region, which obviously is a plus point for you. So here, Spotify is a win situation.
---
5. Conclusion
In the race of Amazon Music vs Spotify, it is obvious that both platforms are trying to provide the best for their listeners, and obviously, those unique features have always created an attraction as well. So as far as music is concerned, then both of them are better than each other, and it depends on your ease which one you would prefer after this comparison.
---