"How do I set a Spotify song as my ringtone?"
Spotify, as a music streaming service, has a large library of over 70 million songs. When you feel bored with your built-in phone ringtones, it would be great to make ringtone from Spotify. However, it is hard to achieve this due to Spotify's unique protection. Even if you have a Premium account, you can't directly use Spotify songs as ringtones. Therefore, today we will guide you on how to set a ringtone from Spotify. You will get a Spotify ringtone maker as well as a step-by-step tutorial to make ringtones from Spotify on iPhone and Android phones.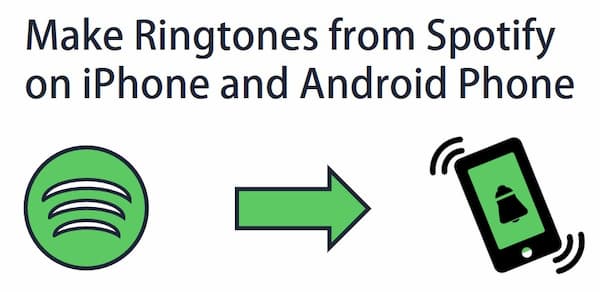 ---
Part 1. Can You Make Spotify Songs Your Ringtones
Can you use songs from Spotify as ringtones? Unfortunately, you cannot directly make Spotify songs your ringtones. Because there is no ringtone function on the Spotify app. Someone may ask: What if I download and save Spotify songs to my phone?
Sorry, you cannot truly save songs from Spotify as your local files. Even if you have downloaded Spotify music with a Premium account, you don't truly own them. They cannot be played on any other application or device. All you can do is offline listen to the downloaded songs on the Spotify app or its web player.
But don't worry, you can use a Spotify downloader to download songs from Spotify locally. Then you are able to make ringtones from Spotify on your phone. If you want a reliable downloader, keep reading!
---
Part 2. How to Turn Spotify Songs into Ringtones
There are a lot of Spotify downloaders in the market. But some are not safe or not so good. Hence, we found a reliable one you can choose. It is called AudKit SpotiLab Music Converter. As its name suggests, it is not only a good downloader but also a powerful converter.
With the help of AudKit software, you can easily download music from Spotify. All the downloaded songs will be saved on your local storage. This means you can use the downloaded Spotify songs as ringtones on your phone. You can also transfer them to other devices for offline listening.
What makes the software different is its ability to convert the digital protected songs on Spotify to multiple formats without losing the original quality. You will have a 100% lossless quality along with ID3 tags! It further gives the option to convert at the rate of 5X speed.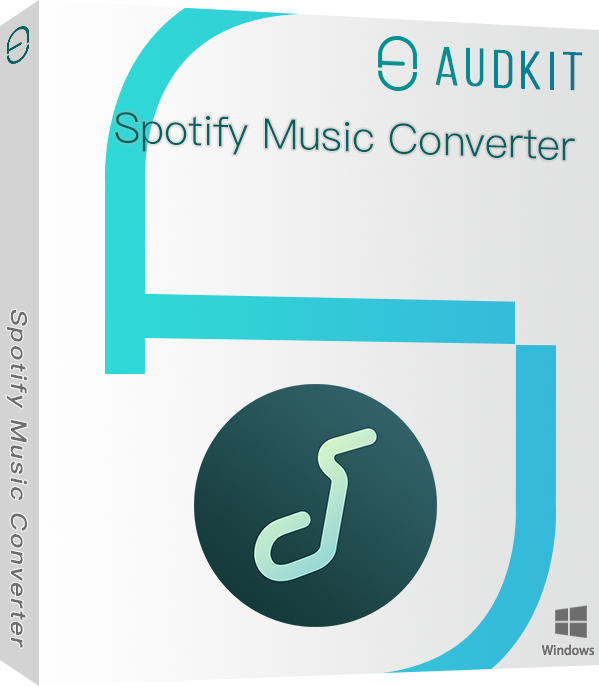 Main Features of AudKit Spotify Music Converter
Download Spotify music to make ringtones on your phone
Convert Spotify music to MP3, etc. at 5X conversion speed
Support multiple input formats and output formats from Spotify
Preserves raw metadata to be compatible with universal devices
Download and install the AudKit Spotify ringtone maker via the "Download" button. Then here comes the tutorial on how to turn Spotify songs into ringtones for your iPhone or Android phone.
Step 1 Import Spotify songs and playlists to AudKit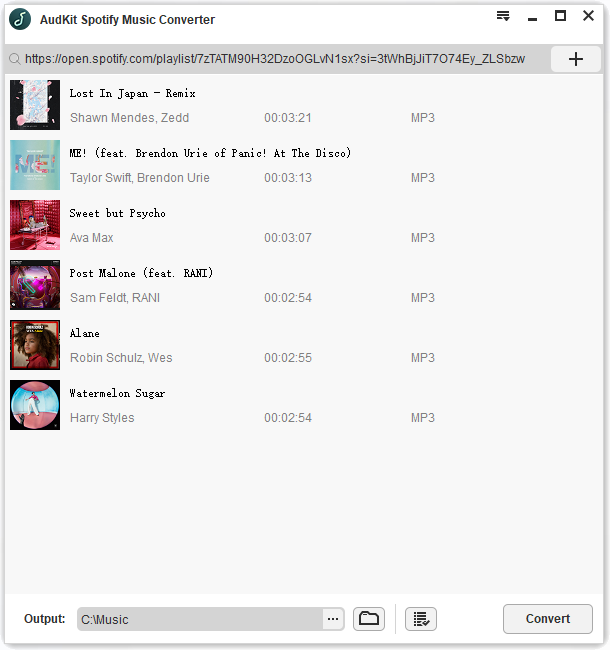 Launch the AudKit software on your computer, and Spotify will open at the same time. You can explore the songs, playlists, and other content on Spotify. Then you can copy-paste the link into AudKit's search box and click the "+" symbol to add them to the converter. Alternatively, you can just drag and drop the songs to AudKit.
Step 2 Reset the output audio format for ringtone making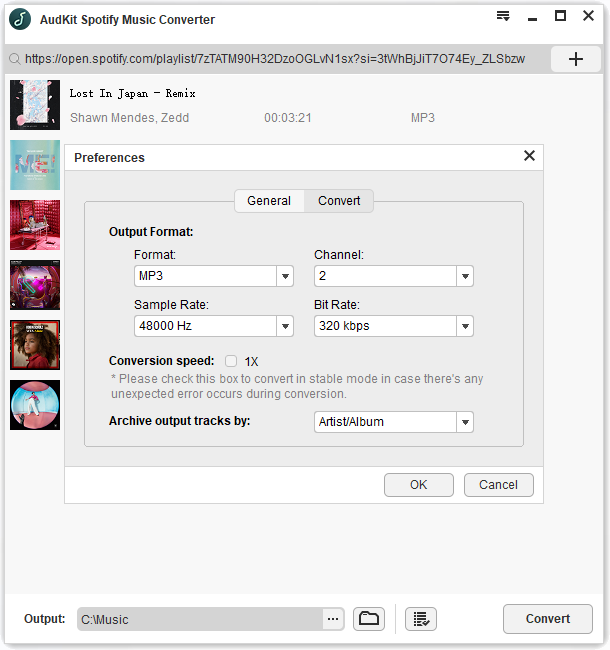 Open the "Preferences" window by clicking the "Menu" button from the taskbar. Then click the "Convert" tab to go to the settings section. You can select the file format for the song or playlist. Further, you can edit bit rate, sample rate, and channel. To make ringtone from Spotify, you can choose the MP3 output format.
Step 3 Download songs to make Spotify ringtones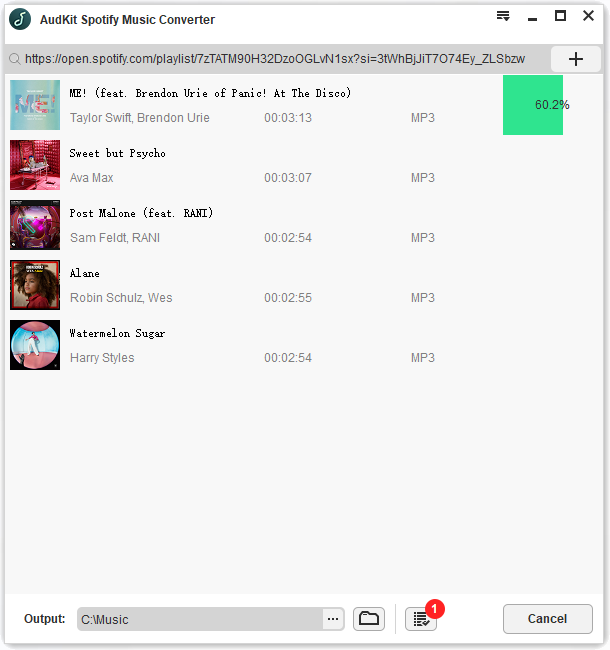 Click the "Convert" button after setting the preferences. The program starts the operation and pops a notification upon completing the process. The program will save the converted songs from Spotify on the local folder that you mentioned. Click the folder icon button to locate it directly. Now you can easily make ringtone from Spotify on your phone.
---
Part 3. How to Make a Spotify Song a Ringtone on Android
By doing the steps above, you have owned the downloaded Spotify song. You can now play Spotify on multiple devices you want. And the question "How to get a ringtone from Spotify" is just some simple clicks. Here are the steps to make Spotify ringtones Android:
How to make Spotify music your ringtone Android with Sound Picker: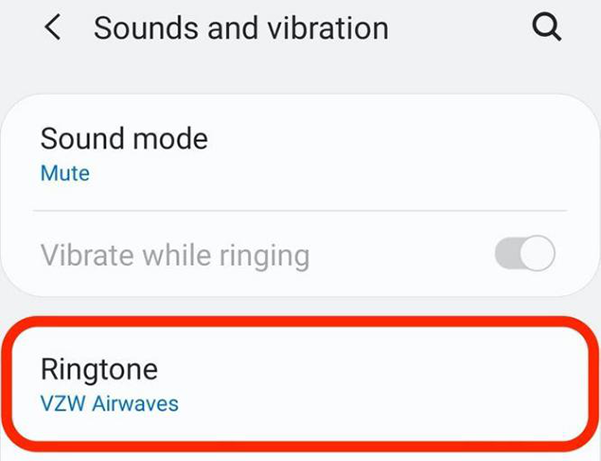 Step 1. Transfer the downloaded Spotify songs to your Android phone by using a USB cable.
Step 2. Download and install Sound Picker on your Android phone.
Step 3. Open Sound Picker and store your downloaded Spotify songs to it.
Step 4. Go to the "Settings" on your Android phone and then select the "Sounds and vibration" > "Ringtone" option.
Step 5. Tap the "+" icon at the top right to open your local folder on your phone. Then you can select the downloaded Spotify music from Sound Picker's folder.
Step 6. Your selected Spotify song will start playing. Click "Done" to set it as your ringtone.
How to make a Spotify song a ringtone on Android with Syncios Android Manager: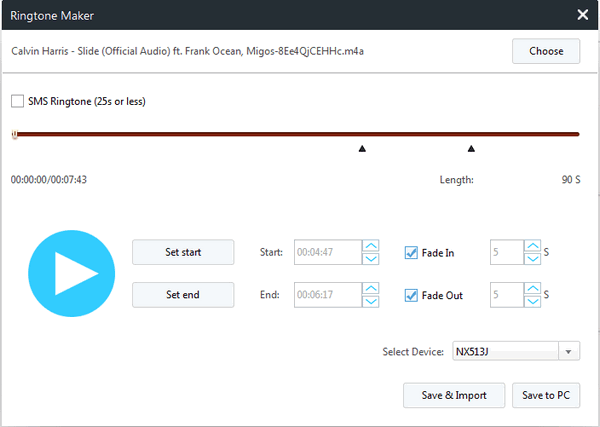 Step 1. You can set the converted Spotify song by synchronizing it to your Android device. You can then select the song and make it your ringtone.
Step 2. For advanced features, you can download the Syncios Android Manager. Install it and connect your Android phone through a USB cable.
Step 3. Launch the software and select the "Ringtone Maker" from the program's functions. Now, upload the converted MP3 song and edit the start and end time for the ringtone. You can then save the ringtone to the device by clicking the "Save & Import" button.
---
Part 4. How to Use Spotify for Ringtone iPhone
If you are using an iPhone, follow the next steps. And we provide you with two methods. You can use either iTunes or GarageBand to make ringtone from Spotify.
How to use Spotify for ringtone iPhone with iTunes: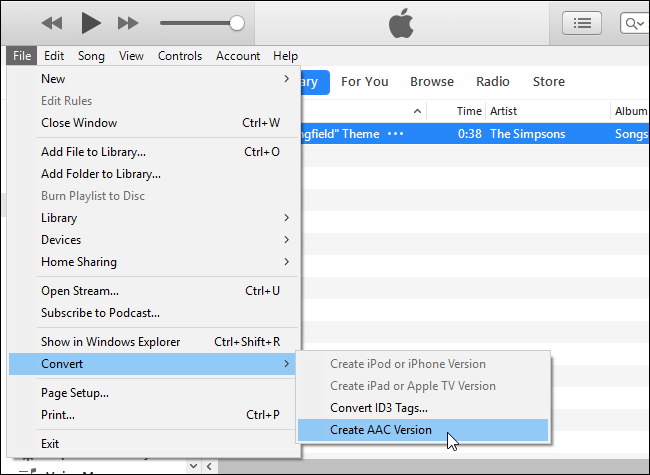 Step 1. Open iTunes on your computer. It would help if you transferred the converted songs from Spotify to the library.
Step 2. After completing the upload to the library, pick a song, right-click, and select the Get Info option.
Step 3. Open the editing window by clicking the "Option" button. Here, you can set the start and end times for the ringtone.
Step 4. Right-click the song again and choose the "Convert" option and click the "Create AAC version" option. It will generate a 30-second ringtone for the song.
Step 5. Delete the iTunes ringtone 30-second version and undo the start time and stop time changes to the original Spotify song.
Step 6. You can now drag and drop the Spotify ringtone to a new folder on your system and change the extension to M4R.
Step 7. Double click the file, and iTunes will automatically add the file to the ringtone's library.
Step 8. Sync your iPhone using iTunes, and you can set the newly added Spotify song as your ringtone.
How to use Spotify for ringtone iPhone with GarageBand: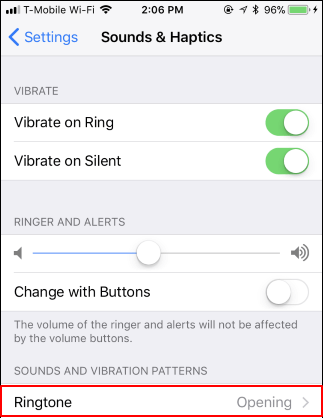 Step 1. Open your downloaded Spotify songs on GarageBand.
Step 2. Shorten the song to a 30-second audio clip.
Step 3. Click Share > Project to GarageBand for iOS to go to share it go GarageBand for iOS.
Step 4. Select the GarageBand for iOS folder in iCloud Drive and click Save.
Step 5. Go to Settings > Sound & Haptics on your iPhone.
Step 6. Under Sounds and Vibrations Patterns, tap the ringtone that you want to change.
Step 7. Tap a Spotify song and set it as the new ringtone of your iPhone.
---
Verdict
All in all, that is the answer to "How to make ringtone from Spotify". It is easy after you download music from Spotify to your local drive. AudKit SpotiLab Converter is always your first choice when you think about setting Spotify ringtones. Also, if you would like to listen to Spotify music on other players, it is a good choice as well. You don't need to be a Premium user, you can enjoy offline Spotify music on any device you want.
---