You must have been already aware of one of the world's leading music streaming platforms, that has been used by millions of users from all around the world. Using Spotify, you can listen to your favorite music anytime by using its app, which is available in premium and free version. People who are using Spotify for a long period, they might have a longer playlist as well for like hundreds or even thousands of favorite songs.
Now what if you suddenly lose access to the Spotify app, and all your playlist from many years gets lost? Here you might consider exporting Spotify playlist to text to keep your precious playlist stay safe. Now here you might be thinking to simply just copy the Spotify playlist to text over notepad or document file.

---
Part 1. How to Export Spotify Playlists to Text: 2 Ways
Well, little do you know about Spotify is that they have done everything to make sure that their data is kept safe, and it is not just their music files or your password, but they have made everything on their platform encrypted. So due to this encryption, you will not be able to convert the Spotify playlist to text unless you get help from a third-party application or software.
Furthermore, you need to understand that even Spotify itself has no such feature to export Spotify playlist to excel or any other text document. Below you are going to find those two powerful tools that will help you backup Spotify playlist to text file without any trouble.
1. Exportify
The first one is Exportify, which is no doubt being used widely for this sole purpose. Now before you even get into the process to export Spotify playlist to text, you need to build a link between Spotify and Exportify.
First of all, you need to visit the website of Exportify, and there you can see a button for getting started. Simply click that button, and a new webpage will open where you need to login to your Spotify account. Here you might wonder if Exportify might try to steal your data by creating that link, but there is nothing to worry about because it will just generate a Read-Only link between these two platforms.
How to Export Spotify Playlist to Excel with Exportify
Step 1. Visualize all the playlists that you have created for yourself, and also the ones that you have collaborated with.
Step 2. Choose the "Export" tab which exports only a specific Spotify playlist to text.
The files that you will receive will be in CSV format, in which you will get complete information about your specific playlist like Playlist Name, Playlist URL, and other track records added in it.
2. SpotMyBackup
After Exportify, the second one is SpotMyBackup, which no doubt is another amazing tool to export Spotify playlist to text. The best thing about this site is that it comes with a single click feature, and you will get all your playlist details in the form of a text file. All you need to do is to visit their site, and once you are there, then the next step is to simply log in to Spotify Account by providing a username and password. Once you have logged in, then a link will be created instantly between both platforms.
Steps to Backup Spotify Playlist to Text File by SpotMyBackup
Step 1. SpotMyBackup will start scanning all your playlists from your account, and this whole scanning might take a few minutes because this scan will also gather all the necessary data from those playlists as well.
Step 2. Once the scan is done, then all you need is to select the Export button, and all the playlists available on your account will be exported instantly.
You will see that yourself it will take just a few seconds to export Spotify playlist to text, and now you can keep backup of your precious Spotify data all the time.
---
Part 2: How to Export Spotify Playlists to MP3
Now when you have found out all about that how to export Spotify playlist to excel, then the next step is obviously that how can you convert Spotify music to MP3 files. This process is not tougher than to export Spotify playlist to text, because you already have an incredible tool for that named under AudKit Spotify Music Converter. The best thing about this tool is that you do not even need a Premium subscription to convert and download Spotify music.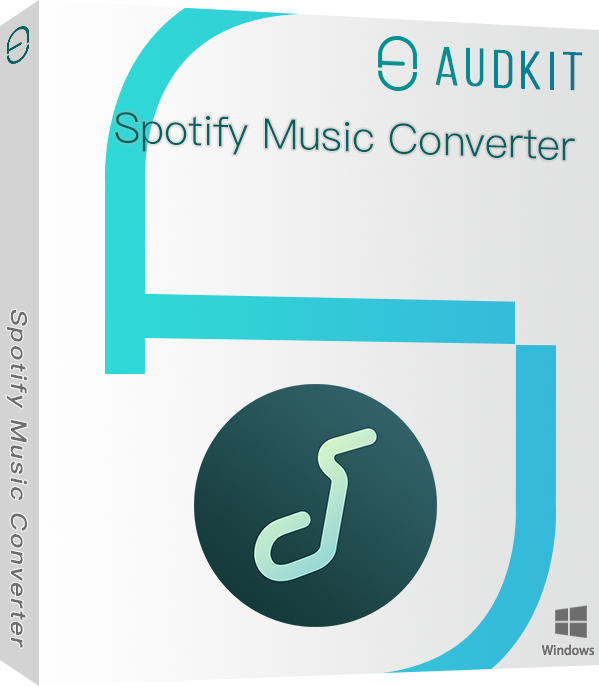 Convert Spotify playlists to MP3 within a short span
Retain Spotify original quality factors without any delay
Download Spotify songs for offline listening without Premium
Carry out the batch conversion of the Spotify songs at 5X
Steps to Convert Spotify playlists via AudKit
Step 1 Import songs from Spotify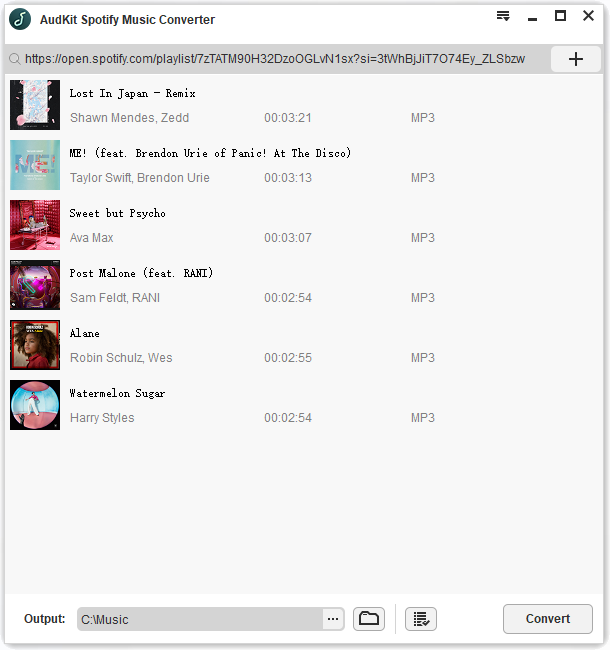 Launch AudKit and you will see the Spotify app open automatically. Drag your target playlist from the Spotify app to the AudKit's main page. Or you can copy and paste the URL of the playlist to AudKit's search box. Then press the '+' button at the top-right place to add the songs from the Spotify app.
Step 2 Customize the conversion parameters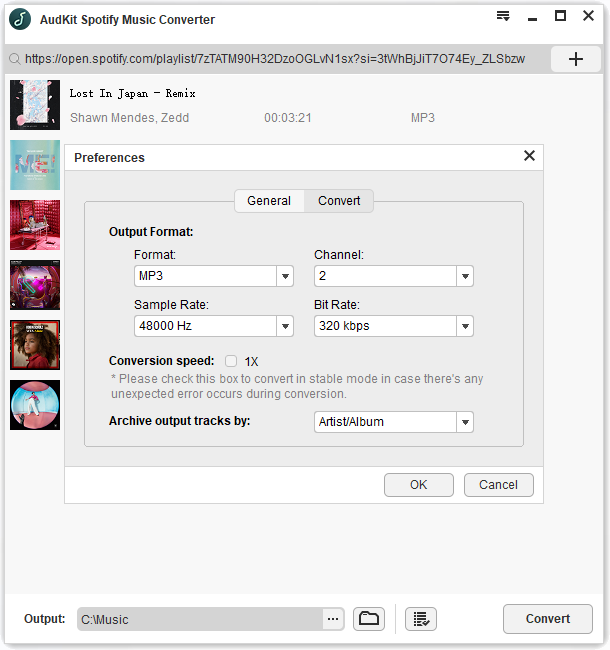 Once your desired Spotify songs are added into the AudKit, you can click the 'Menu' icon from the upper right of the screen. Open 'Preferences' to personalize the output file settings, including formats, speed, bit rate, sample rate, storage drive, and so forth. After that, save the changes by clicking the 'OK' button.
Step 3 Start to convert Spotify playlists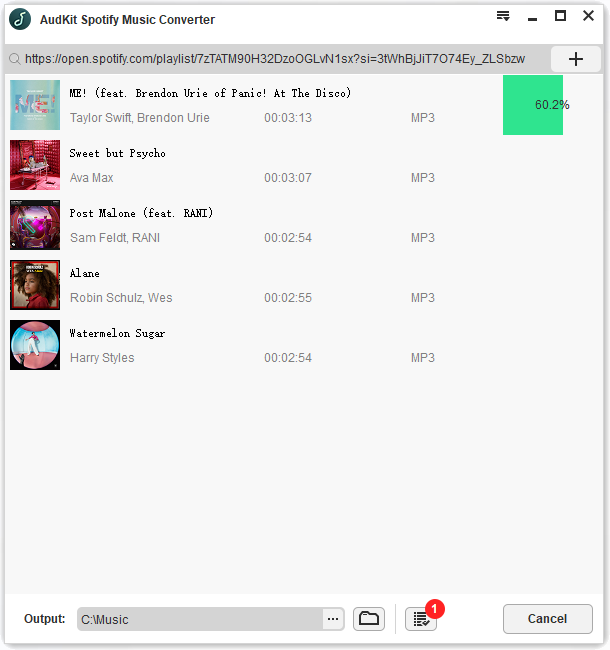 Hit the 'Convert' button from the bottom right corner of the window. Then wait until the process finishes. After all tracks are successfully downloaded, you can view the target folders and play your Spotify MP3 songs. They are all backed up on your local computer.
---
In Conclusion
Last but not least Spotify has provided a great platform for its users, but obviously, there are situations where you cannot simply rely on online services at all. Especially when that data preserves the memory of so many years of your life. Here using these above tools, you can simply export Spotify playlist to text and convert Spotify playlist to MP3 for backup. So that to keep your memories safe for as much as you want.
---