Music is an integral part of our lives as content creators, but different formats can limit the creativity we're looking for! For instance, many people come across the need to convert M4P to MP3. M4P and MP3 are common audio file formats but serve different purposes. For those who aren't familiar, M4P files created by Apple's iTunes include DRM protection, restricting compatibility. However, MP3 files are ubiquitous and playable on many devices and systems.
So, if you want to play M4P music on non-Apple devices or share it more freely, you'll need to convert it to MP3. To help you, this article explains the 6 best ways to convert M4P to MP3. Let's learn how!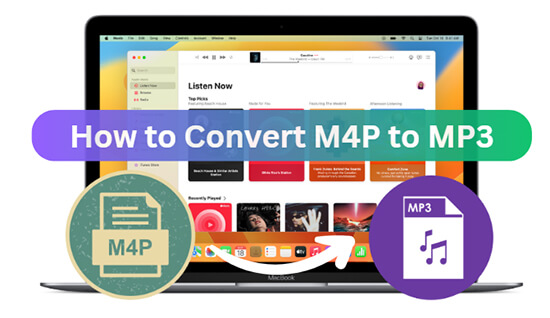 ---
Part 1. Overview of the M4P and MP3 Format
M4P and MP3 are distinct audio file formats, each with its distinct characteristics. M4P files, often associated with Apple's iTunes, come equipped with digital rights management (DRM) protection. This DRM limits their playback to Apple devices and software, making them less versatile when compared to the MP3 format.
On the brighter side, MP3s balance audio quality and file size, making them an excellent choice for music enthusiasts seeking flexibility and convenience. Smartphones, PCs, vehicle stereos, and more can play, copy, and share MP3 files without DRM.
So when it comes to playing your music on non-Apple devices without limitations, and make custom playlists and mixes, you need to convert the M4P files to MP3 for seamless playback.
---
Part 2. How to Convert DRM-Protected M4P to MP3 on Mac/Windows
Wondering how you can convert the DRM-protected M4P files to MP3 on both Mac and Windows platforms? Look no further, AudKit Apple Music Converter is a versatile and efficient solution. One of AudKit's standout features is its ability to convert not only M4P files but also other Apple Music formats like M4A, AAC, and more to MP3, ensuring you can enjoy your favorite music without any compatibility issues.
AudKit Apple Music Converter commits to preserve the highest sound quality during conversion. With support for lossless output formats like FLAC and WAV, the tool allows you to enjoy original audio clarity and richness. Additionally, AudKit boasts an impressive 30X conversion speed, ensuring that your M4P files are transformed into MP3 format swiftly.
That's not all, AudKit maintains the integrity of your music library by preserving original ID3 tags, including artist names, album titles, track numbers, and more, allowing you to organize and enjoy your music collection seamlessly.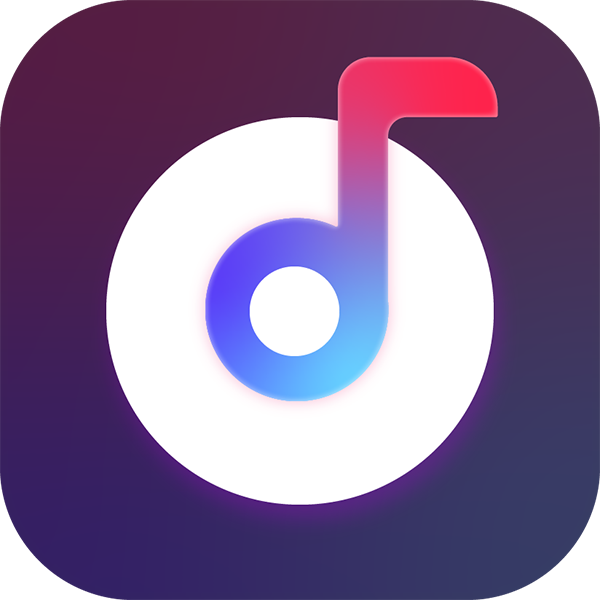 Main Features of AudKit Apple Music Converter
Multiple format support for seamless conversion
Lossless quality preservation for exceptional audio fidelity
Rapid 30X conversion speed for quick results
Original ID3 tag retention for organized music libraries
Steps to Convert DRM-Protected M4P to MP3 Mac/Windows
Step 1: To begin, download and install AudKit Apple Music Converter on your PC. Next, tap the 'Add' button on the bottom left to import Apple Music M4P files. Or simply, drag and drop the DRM-protected M4P files on the main interface.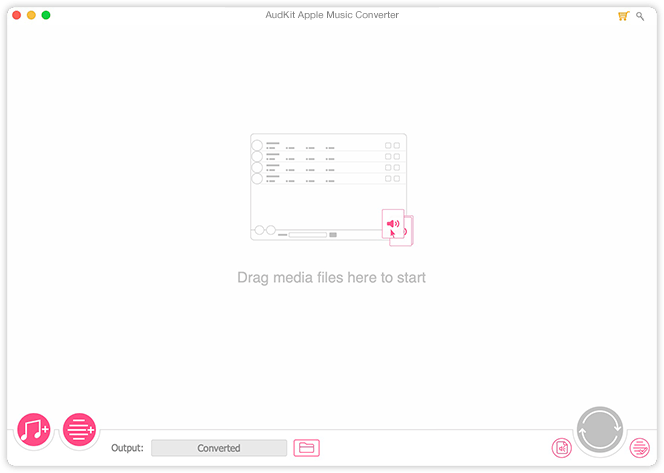 Step 2: To choose the output format, click the Format icon in the bottom-right corner. When converting M4P to MP3, please select the output format as MP3. Simultaneously, use the Edit or Split option to change the speed or split the M4P Apple Music.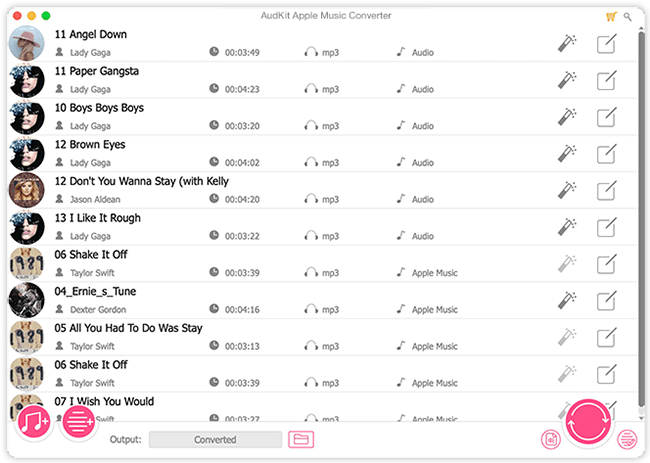 Step 3: In the end, tap the Convert button in the bottom-right corner to start the process. After the conversion, all downloaded Apple Music songs/iTunes tracks will be converted from M4P to MP3 and stored in your local folder.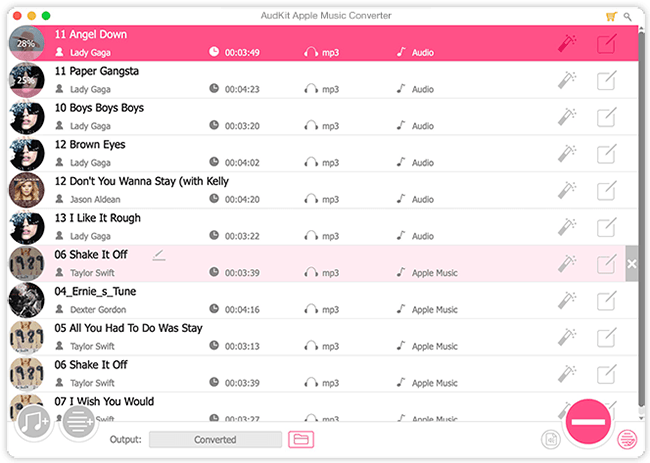 ---
Part 3. How to Convert M4P to MP3 Mac with iTunes
If you're an iTunes fan, here are two ways to convert M4P to MP3 using iTunes. Let's look at the steps in detail below.
Method 1. How to Convert Apple Music M4P to MP3 via iTunes Match
Follow these iTunes Match procedures to convert Apple Music M4P to MP3:

Step 1: Launch iTunes and log in using your Apple ID and password.
Step 2: Locate the M4P files you bought from Apple Music and wish to convert.
Step 3: Choose the song you want to remove, then go to File and choose Delete from Library.
Step 4: Open the iTunes Store tab by clicking Store, then click the Purchase link.
Step 5: Select Not in My Library and search for the songs or albums you removed.
Step 6: Choose File > Convert > Create MP3 Version to convert the unprotected M4P files to MP3 once done.
Method 2. How to Convert Unprotected M4P to MP3 via a Burned CD
iTunes also enables you to burn M4P to a CD. Follow the steps below to do so:
Step 1: On iTunes, go to File > New > Playlist to create a playlist of your favorite songs and name it. Add 18–21 songs to the playlist.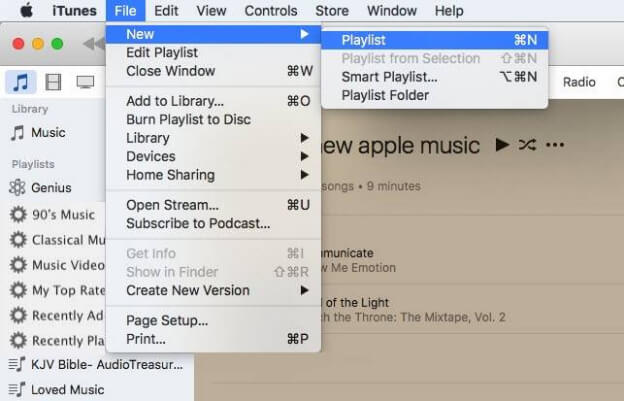 Step 2: Then head to File > Burn Playlist to Disc, and a Burn Settings box should open on your screen. You may customize your burner by choosing the speed/gap between tracks and the Disc Format. When done, choose Burn to continue.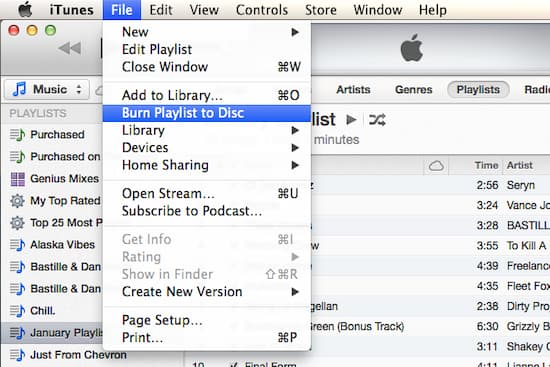 Step 3: To distinguish the newly converted music from all existing DRM tracks, go to the newly generated playlist, right-click the songs, and choose Get Info with blank fields. To continue, choose DRM or M4P in the Comments area and click OK.
Step 4: You now own a new CD. Go to your new album and choose File > Display Duplicates before adding comments. Choose all the DRM tracks, then right-click and choose Delete From Library.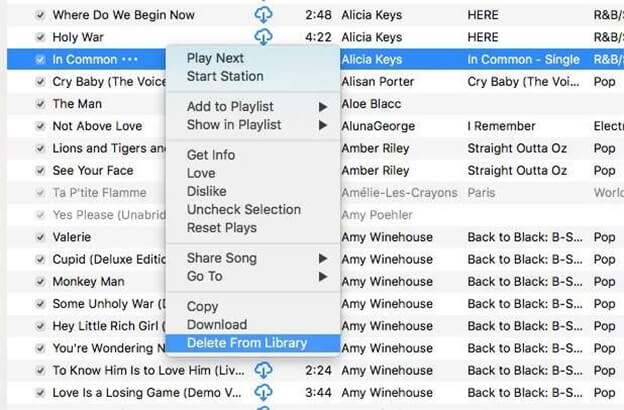 ---
Part 4. How to Convert M4P to MP3 Free Online
Using an online M4P to MP3 converter is essential for transitioning from one format to the other. The best three M4P to MP3 converters available online are listed below.
Media.io is a web-based M4P to MP3 converter compatible with all major browsers, including mobile devices. It is simple to batch-convert your M4P files with a few clicks. It can convert audio files into 45+ formats. Here are the steps to convert:

Step 1: Start by clicking the Choose Files option.
Step 2: Select the M4P file from your device.
Step 3: Choose MP3 from the conversion options and click Convert to make M4P convert to MP3.
Onlineconvertfree.com is a free online converter that works with various file types, including music, video, pictures, documents, eBooks, and archives. To achieve high-quality M4P to MP3 conversion, it employs a complex conversion engine. You can upload files up to 100MB here. To use this versatile tool, follow these steps.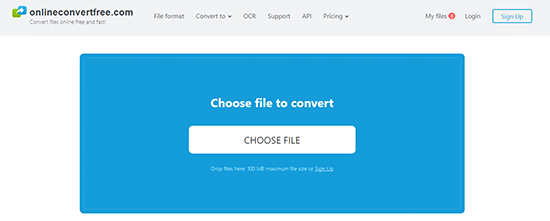 Step 1: Click the Choose File option to upload the M4P file.
Step 2: Once the M4P file is uploaded, click the Convert option.
Step 3: Save the converted MP3 file on your device.
FreeConvert is another online M4P to MP3 converter that allows you to convert M4P files to MP3 without installing any software. With an unbroken network connection, you may use it to convert M4P format to MP3 free online on any web browser easily.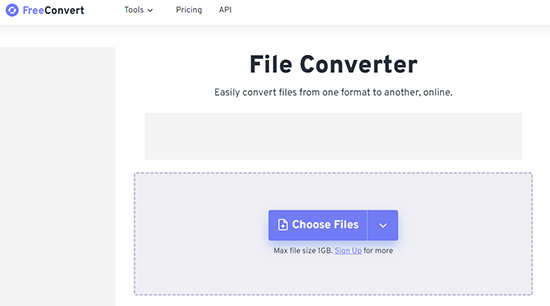 Step 1: Select your M4P files by clicking the Choose Files button.
Step 2: To begin the process, click the Convert to MP3 option.
Step 3: Click the Download MP3 option when the status changes to done.
---
Part 5. Tips for Converting M4P to MP3
Well, before you dive into the conversion process, let's explore some crucial tips for converting M4P to MP3 seamlessly.
✅ Ensure M4P files have DRM protection to justify the conversion effort.
✅ Select the right bitrate and quality settings for your desired MP3 output.
✅ Make copies of your M4P files to avoid data loss during conversion.
✅ Prioritize tagging and organization for easy access to your MP3s.
✅ Research a reliable conversion tool, like the AudKit Apple Music Converter.
✅ Opt for batch conversion to save time when dealing with multiple files.
✅ Keep an eye on the conversion progress to address any issues promptly.
✅ Verify the quality of the converted MP3s before deleting the original M4P files.
---
Part 6. Conclusion
Converting DRM-protected M4P to versatile MP3 format is not just a matter of convenience; it's about unlocking the true potential of your digital music collection. When you want to enjoy your favorite tracks across different devices or simplify your music library's management, the right tools and techniques make all the difference.
With AudKit Apple Music Converter, you can access a powerful, user-friendly solution that ensures a seamless transition from M4P to MP3, preserving the original audio quality and metadata. Don't forget to verify DRM protection, select optimal settings, back up your files, and explore the numerous advantages AudKit Apple Music Converter offers.
---
---
---