In the early 2000s, when iTunes was first launched, the major record labels were concerned about piracy and illegal file sharing, which they believed were negatively impacting their sales. They pushed for DRM as a way to restrict the copying and sharing of digital music files. Due to this, you can't directly play iTunes music on devices other than Apple devices or outside the iTunes platform. You, therefore, have to first remove iTunes DRM to play it outside their platform or on other devices. Find several ways to free yourself from this lock as illustrated below.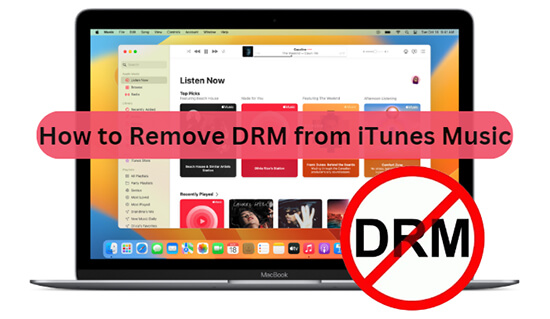 ---
Part 1. FAQs about iTunes Music DRM
Many iTunes lovers have several concerns about iTunes DRM removal and how best to eradicate this restriction.
Q1: What Is iTunes DRM?
A: DRM stands for Digital Rights Management. It's a way for Apple to protect files from being copied. DRM protects copyrighted material, such as music, movies, books, shows, and games. Before someone can use DRM-protected content, they must be authenticated. Apple developed FairPlay, a DRM technology, to protect multimedia files in M4P format.
Q2: Are All Songs on iTunes DRM Protected?
A: The iTunes Store no longer uses Digital Rights Management (DRM) copy protection for songs and albums. However, songs purchased before 2009 may still have DRM protection. All Apple Music songs are DRM protected. This protection remains even if the song is downloaded to iTunes.
Q3: What's the Benefit of Removing iTunes DRM?
A: ✅ Play purchased or rented iTunes content on non-Apple devices
✅ Share content with friends and family who don't use Apple devices
✅ Make backup copies of purchased iTunes content
✅ Keep purchased content even if you cancel your Apple Music or iTunes Match subscription
✅ Use third-party media players to play your content
Q4: Is Bypassing DRM from Apple Music Legal?
A: Bypassing DRM would only be illegal if it's done for commercial purposes. Otherwise, if you convert the files to common output formats for personal usage then it is fully supported by the law.
---
Part 2. How to Check If iTunes Songs Are DRM-Protected
You could be trying to play iTunes songs on your device, but wondering why it is not starting even after hitting the Play button. Well, it could be protected and won't play until you remove iTunes DRM. Here is how to check for DRM protection.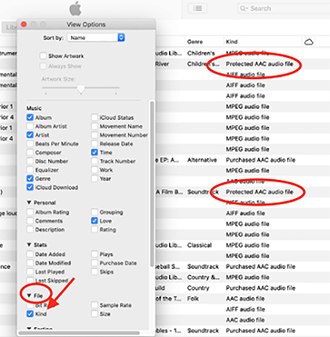 Step 1. Open the iTunes app on your device and choose the "View" > "Column Browser" > "Show View Options" icon.
Step 2. Then hit on the "Show Columns" drop-down menu.
Step 3. Select the "File" > "Kind" option.
Step 4. Check out the column named "View" to see what is written beside the song in it.
Step 5. If it shows "Protected AAC audio file" then it means the file is protected with DRM.
Step 6. However, if it shows "Purchased AAC Audio File" or other indications then it is not protected and can be played freely.
---
Part 3. How to Remove iTunes DRM – Best iTunes DRM Removal
AudKit iTunes Music Converter, the best iTunes DRM remover, will convert your iTunes files into lossless quality at up to 24 bit and 48000Hz audio. The app detects and preserves 100% original ID3 tags, including album covers, track numbers, artists, titles, etc. Likewise, it helps you customize output parameters like audio channel, sample rate, and bit rate.
With the AudKit app, you can remove Apple Music and iTunes restrictions from M4P files into other common output formats like FLAC, AAC, M4B, MP3, and WAV, among others. This opens other doors to play your music on several devices and MP3 players which includes Amazon Echo, macOS, Android, iPadOS, Sonos speakers, etc.
When it comes to speed, AudKit is more powerful and will conveniently convert and download your files at a 30X speed rate. You don't need to handle your iTunes files individually but download them in batches for a quick turn-around.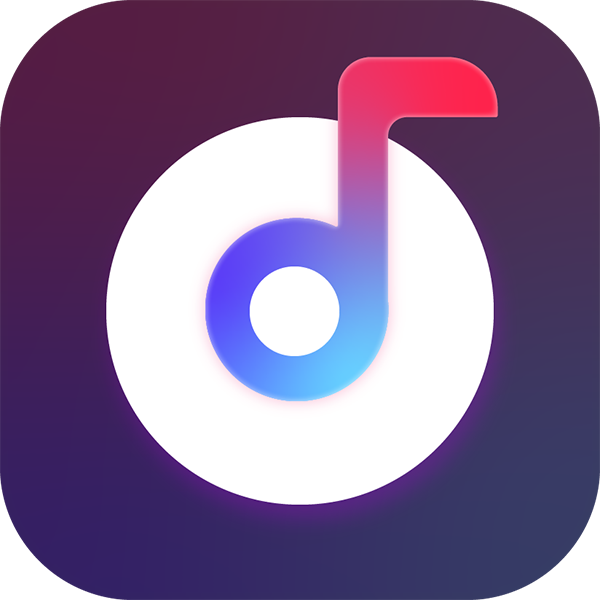 Main Features of AudKit iTunes Music Converter
Remove DRM protection from iTunes music losslessly
Convert DRM iTunes music to MP3, WAV, FLAC, AAC, etc.
Play DRM-free iTunes songs on any device and media player freely
Work at 30X fast speed without touching original iTunes audio files
How to Remove DRM from iTunes Music
Step 1. Once you download and install AudKit Apple Music Converter, launch it on your computer and you should notice iTunes open automatically. Also, it is prudent to register the app and eradicate the conversion of only a third of each iTunes music. To register, click on the "Menu" > "Register" option in the upper-right menu bar. Then use the license email and registration code that was provided to you during registration.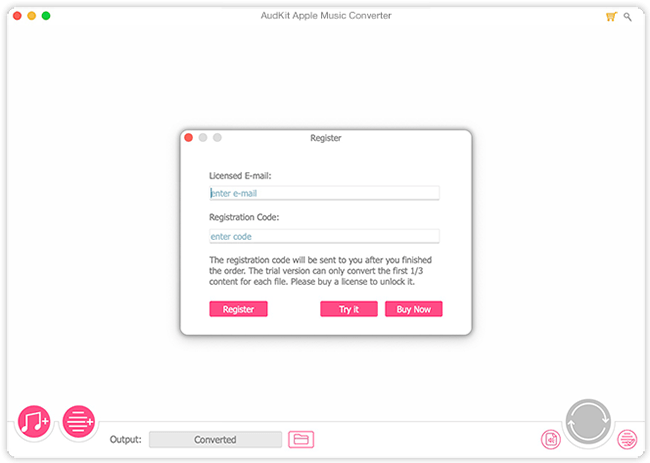 Step 2. Go to iTunes then identify the files you want to download. Click on the "Add" tab at the bottom left of the screen to import the music files. Ensure you have turned on the "Share iTunes Library XML".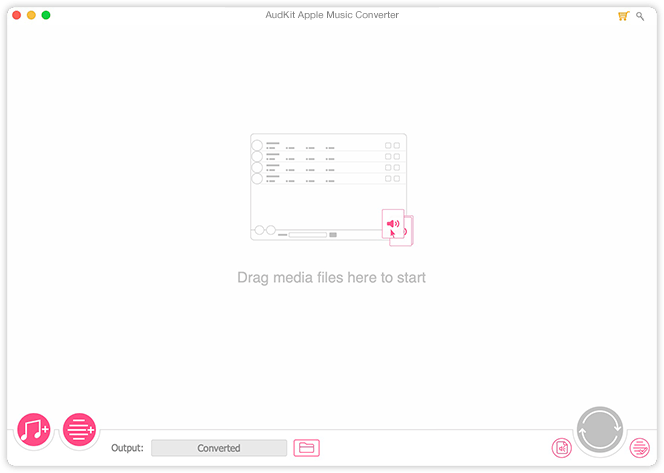 Step 3. Hit on the "Format" icon then choose the output format you wish to convert iTunes files into. You can also edit other parameters like codec, bit rate, and channel, among others. The "Split" button lets you edit ID3 tags like composer, artist, and album. Then hit on the "OK" tab after changing the settings.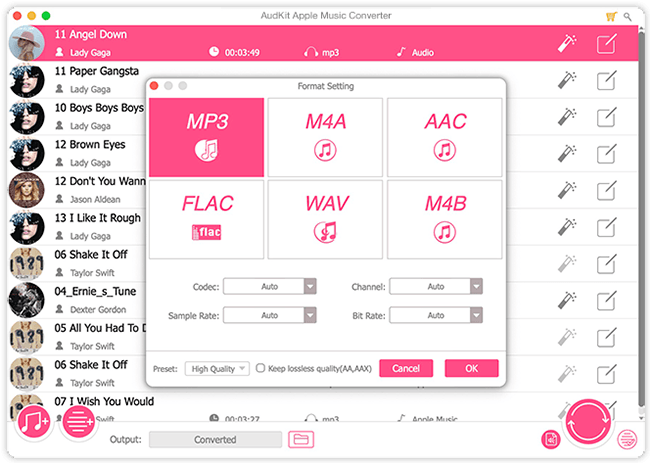 Step 4. Tap on the "Convert" tab to let AudKit begin to remove DRM from iTunes music. Once completed, you can locate the downloaded iTunes tracks in your computer's local folder. Finally, find the converted iTunes tracks by clicking on the "Converted" folder at the bottom of the app interface. You are equally free to play your DRM-free iTunes tracks on any device henceforth.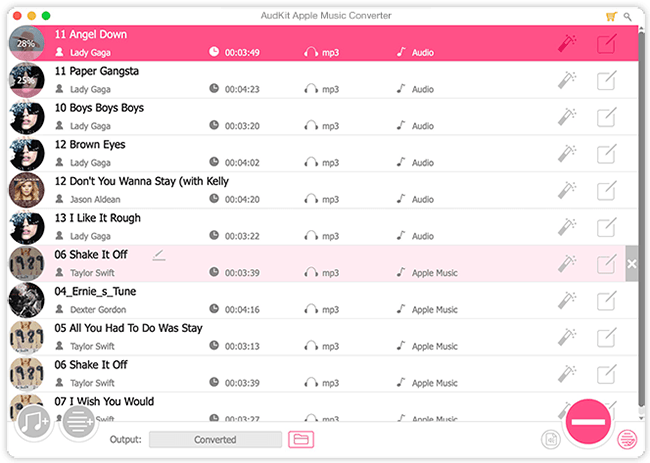 ---
Part 4. How to Get DRM-Free iTunes Music – Purchase
The iTunes Store no longer uses Digital Rights Management (DRM) copy protection for purchased songs and albums. However, you may still get DRM songs in your library if you bought iTunes song in 2009 or earlier. All songs offered by the iTunes Store are DRM-free now and are called iTunes Plus. If you purchased music from iTunes after 2009, and it was available as iTunes Plus, you can download the DRM-free versions of your songs as follows.
Step 1. Launch the iTunes application on your computer. Then sign in and ensure that you're signed in with the Apple ID you used to purchase the DRM-free music.
Step 2. Authorize your computer. If you haven't already authorized your computer, go to the "Account" menu, select "Authorizations", and then choose "Authorize This Computer".
Step 3. Enter your Apple ID and password when prompted.
Step 4. Next, view purchased music. In the iTunes menu, click on "Account" and select "Purchased."
Step 5. If you're using a newer version of macOS, you may find this option under "File" > "Library" > "Downloaded Music".
Step 6. You should then see a list of all the songs and albums you've purchased.
Step 7. Find the songs you want to download, and click the cloud icon next to each to download the DRM-free versions to your computer.
Step 8. Once downloaded, these songs should be stored in your iTunes library.
---
Part 5. How to Unprotect iTunes Songs – iTunes Match
iTunes Match is a service that allows you to replace DRM-protected songs in your iTunes library with high-quality, DRM-free versions. Instead of removing DRM from your music files, iTunes Match provides access to DRM-free versions of songs via the cloud.
iTunes Match is a convenient way to upgrade your existing iTunes library. It can also be used to upgrade older lower bitrate tracks, and even give you DRM-free copies of old 128k DRM iTunes purchases.

How to Subscribe to iTunes Match
Windows Users
Step 1. Go to your PC and open iTunes Windows.
Step 2. Then click on the "Store" option at the top of iTunes Windows.
Step 3. Scroll down to find the "Store Window" then go to the "Features" section and click on the "iTunes Match" option.
Step 4. Now check for your billing information and click on the "Subscribe" tab.
Mac Users
Step 1. Open the Apple Music app on your Mac.
Step 2. Then click on the "iTunes Store" on the sidebar. If there is no iTunes Store option, then simply open the Apple Music app and choose "Music" > "Preferences" in the menu bar.
Step 3. Next, click on the "General" tab > select "iTunes Store" and click on the "OK" button.
Step 4. Next, scroll to the bottom of the "Store Window", choose the "Features" option, and hit on the "iTunes Match" option.
Step 5. Then hit on the "Subscribe" button and sign in with your Apple ID and password.
Step 6. Finally, confirm your billing information, then click on the "Subscribe" tab.
How to Get DRM-Free Music from iTunes
After a successful subscription, iTunes Match will scan and upload your music library. You should then see all the purchased iTunes tracks in your iCloud Music Library. You can then manage to access your songs on other devices
---
Part 6. How to Remove DRM from iTunes for Free – Requiem 4.1
Requiem 4.1 is a free Java-based application that allows users to play DRM-protected music and videos on devices other than those approved by the manufacturer. It works on both Windows and Mac. Requiem removes Apple's FairPlay DRM from songs, videos, and eBooks purchased on iTunes. This allows users to play content purchased on iTunes on non-Apple-approved devices.
Requiem's DRM removal process is lossless because it decrypts the file instead of decoding or re-encoding it. This means that there won't be any quality loss in the DRM-free iTunes files.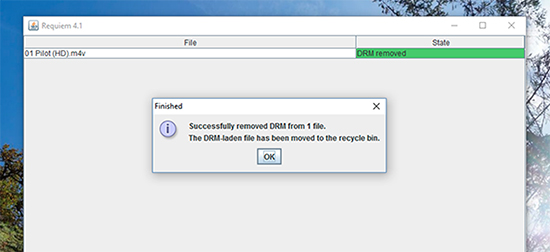 Step 1. Download Requiem on your computer then install it.
Step 2. Next, launch the Requiem application. Requiem should automatically detect DRM-protected iTunes content on your computer.
Step 3. Now, drag and drop the DRM-protected files or folders containing your iTunes content onto the Requiem window.
Step 4. Requiem will start the conversion process, which involves removing the DRM from the files.
Step 5. Once the conversion process is complete, you should have DRM-free versions of your iTunes music and videos.
Step 6. Finally, you can find these files in the same location as the original DRM-protected files. They will have the same file names but without DRM.
---
Part 7. How to Remove DRM Protection from iTunes Music – Burn to CD
Burning DRM-protected iTunes music to a CD can be a way to bypass DRM. You can create a CD of the tracks you want to free up, and then immediately rip the CD back into your computer's music player. This can be useful for creating backups of your iTunes music library or for playing music on CD players that don't support digital files. You can only burn an iTunes playlist containing DRM songs up to 7 times.
Step 1. Open iTunes and create a new playlist. Add the DRM-protected songs you want to remove DRM from to this playlist.
Step 2. Burn the Playlist to a CD. To do this, first, insert a blank CD into your computer's CD drive.
Step 3. Select the playlist you created earlier then go to the "File" menu, and choose "Burn Playlist to Disc".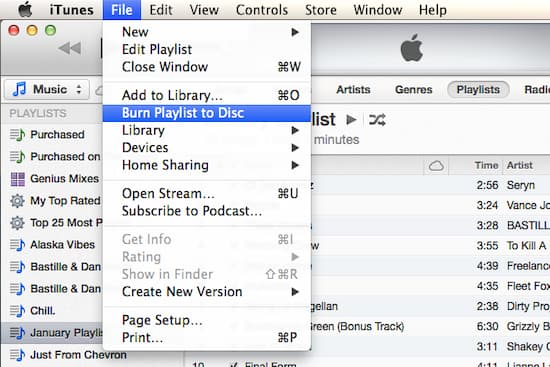 Step 4. Click on the "Burn" button to start the burning process. iTunes will create an audio CD with the selected songs.
Step 5. After the CD burning is complete, rip the CD to your computer by ejecting and re-inserting it into your computer.
Step 6. Open iTunes, and when prompted, import the audio CD into your iTunes library. The new files you've ripped from the CD should no longer have DRM protection.
---
Part 8. Conclusion
Removing iTunes music DRM can be a frustrating process, but with the right tools and methods, it can be done easily. Whether you choose to use a professional tool like AudKit Apple Music Converter or opt for a free tool like Requiem 4.1, always make sure that you are using legal methods to remove the DRM protection. With DRM-free iTunes music, you can enjoy your favorite songs on any device without any restrictions.
---
---
---