Spotify offers millions of songs from various categories for its users. However, the music you listen to on Spotify is protected by DRM, which restricts you from playing the songs on unauthorized devices. Fortunately, there are some excellent Spotify DRM removal software that allows you to enjoy your favorite songs on any device you want. In this article, we will discuss the different methods you can use to remove Spotify DRM and access your music without any restrictions.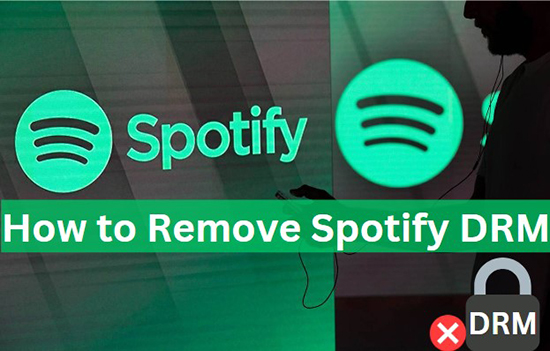 ---
Part 1. What Is Spotify DRM & Why It's Used
What Is Spotify DRM?
Spotify DRM refers to a set of technologies used by Spotify to control the use and distribution of digital content such as Spotify music. It prevents users from downloading and sharing music files and limits the devices on which a user can play their music. Additionally, Spotify uses DRM to control access to their music library and ensure that only authorized users can listen to the content.
Why It's Used?
Why is Spotify protected by DRM? Using Spotify DRM can prevent the music content from being pirated or illegally distributed, and protect the rights of the artists and copyright owners who produce the music available on their platform. It ensures that only Spotify users can access and listen to the content on Spotify.
---
Part 2. How to Choose a Spotify DRM Removal
Some people may want to remove Spotify DRM. It allows Spotify users to listen to their downloaded Spotify songs on other devices or platforms that are not supported by Spotify. But when it comes to Spotify DRM removal, do you know how to choose the best one for yourself? In this part, we'd like to share some tips for you.
Tips for Choosing a Spotify DRM Removal
1. Compatibility:
Make sure the DRM music removal for Spotify is compatible with your operating system and Spotify version.
2. Features:
Search for a removal tool that offers features such as batch conversion, high-speed conversion, and lossless quality output.
3. Price:
Consider the cost of the removal and whether it fits within your budget.
4. User interface:
Choose a tool with an easy-to-use interface that allows you to perform the conversion process quickly and easily.
---
Part 3. DRM Removal Spotify for Windows/Mac
After learning about tips for choosing a DRM removal for Spotify, in this part, we will provide a practical Spotify DRM converter on Windows and Mac for you to get rid of the restrictions of Spotify.
AudKit Spotify Music Converter is a smart third-party tool to convert Spotify songs, playlists, and albums to unprotected output formats like MP3, WAV, FLAC, etc. In addition, it can reach a conversion speed of up to 5X with lossless sound quality.
With AudKit Spotify Music Converter, you are able to break Spotify DRM with several simple steps and download Spotify songs without Premium on any device for offline listening.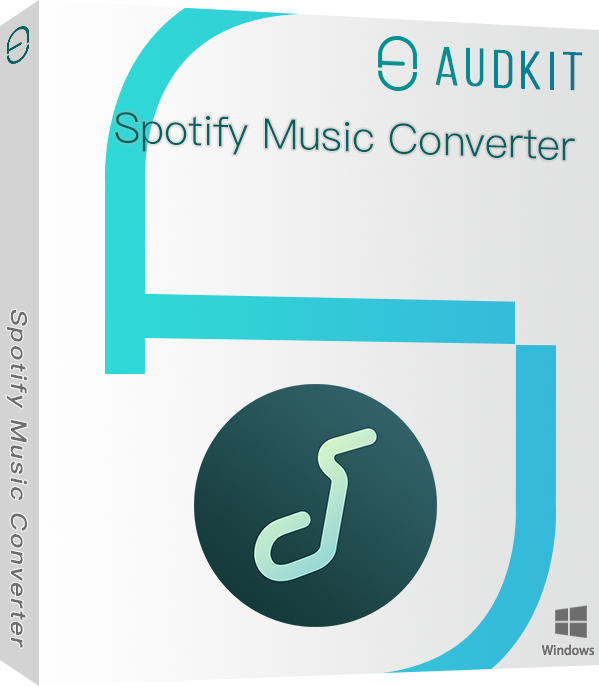 Main Features of AudKit Spotify Music Converter
Listen to Spotify music offline anywhere
Download Spotify songs and playlists on any device
Keep ID3 tags and high sound quality
Convert Spotify music to MP3, WAV, FLAC, etc.
How to Remove Spotify DRM for Windows/Mac
Step 1 Install AudKit Spotify Music Converter and import Spotify music
Simply tap on the "Download" button to install AudKit SpotiLab on your Windows or Mac computer. When you open the AudKit SpotiLab app, it will launch to Spotify automatically. Now, you need to select a song from Spotify and right-click the song, hit "Share" > "Copy Song Link" and then paste the link to the search bar on AudKit SpotiLab. Alternatively, you can choose to drag and drop the songs or playlists to AutKit SpotiLab directly.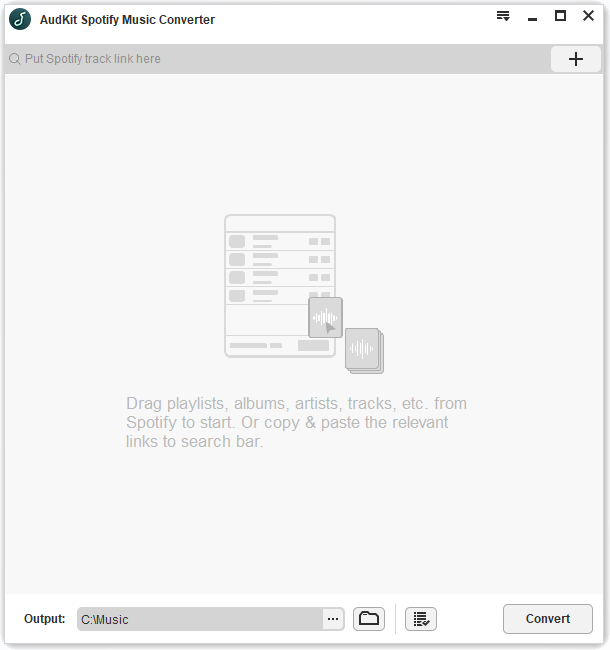 Step 2 Customize the output format and sound quality for Spotify
Customize the output format such as MP3, WAV, FLAC, etc., and the sound quality of Spotify music by clicking on "Settings" > "Preferences" > "Convert" in the upper right.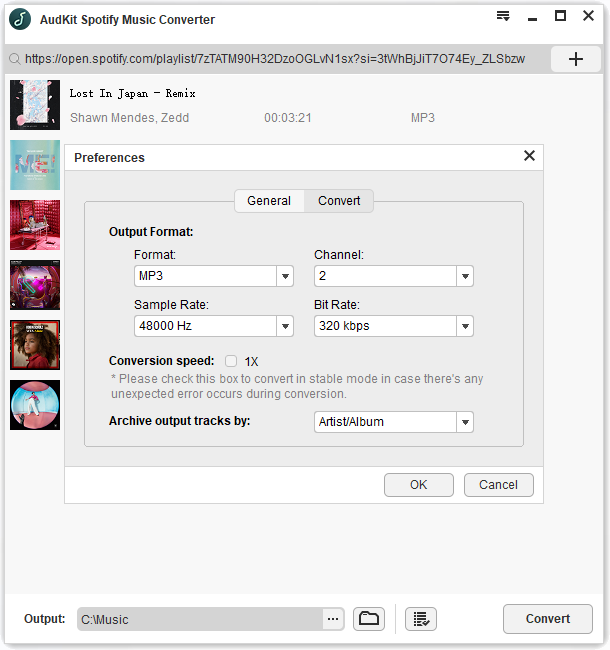 Step 3 Convert and download Spotify to remove DRM
Tap on the "Convert" button in the bottom right to start the conversion process. When it's done, your Spotify music will be saved as local files in your computer folder. You can hit the "File" icon at the bottom of AudKit SpotiLab to access the downloaded files. Now, you are able to clear Spotify DRM and enjoy Spotify without limitations.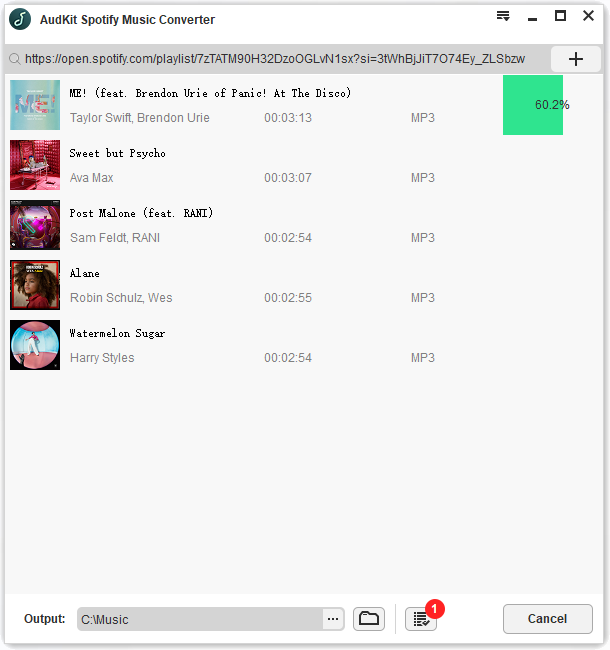 ---
Part 4. Spotify DRM Removal for Android/iPhone
We have introduced a professional converter to remove protection from Spotify from above. If you are willing to get DRM removal software for Spotify on Android or iPhone, we will list two effective tools for you in the following.
How to Remove DRM from Spotify on Android
SpotiFlyer is a tool that allows users to download Spotify playlists and songs as MP3 files for offline listening on a music player. Below is a guide on breaking the DRM restrictions through SpotiFlyer.
Step 1. Search for SpotiFlyer on your browser and install it on your Android device.
Step 2. Launch the Spotify app on your Android, select a song or playlist, and then copy the song link.
Step 3. Paste the song link in the search bar in SpotiFlyer, and click on "Search" > "Download All" to download songs from Spotify as local files.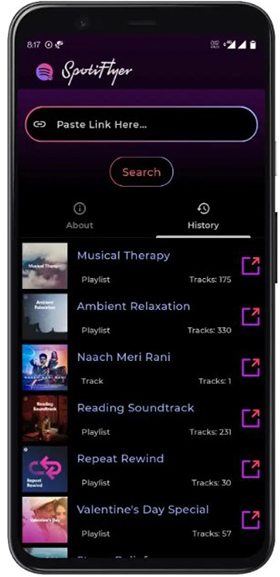 How to Remove DRM from Spotify on iPhone
There are several bots available on Telegram that allow you to search for and play Spotify tracks within the app. You can follow the steps below to remove DRM and download Spotify songs using the Telegram bot.
Step 1. Launch Telegram on your iPhone and search for the "Spotify Downloader Bot" or "SpotyBot", then click on "Start".
Step 2. Get the Spotify song link by tapping on "Share" > "Copy Song Link", and then paste the link to the search bar and click on "Send" in Telegram.
Step 3. Hit on the three dots and click "Save to Music". Now, you are able to download Spotify songs without DRM.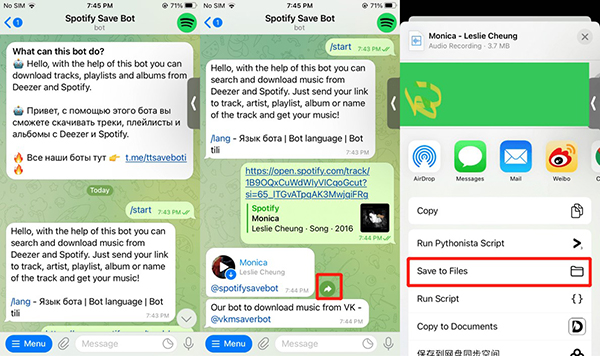 ---
Part 5. Free Spotify DRM Removal Online
Is there any free DRM removal software for Spotify? Of course. In addition to those removal tools we mentioned before, there are several freeware to get rid of the protection of Spotify. Here we'd like to provide two smart software for you.
Remove DRM from Spotify Free
Audacity is a free audio software that allows users to record, edit, and mix audio files. You can record Spotify music on Audacity and save it as local files on your Windows/Mac/Linux device. Let's see how to download Spotify protected music via Audacity for free.
Step 1. Go to the Audacity official website and install the app.
Step 2. Tap on "Edit" > "Preferences" in the top bar.
Step 3. Find "Devices" and select "Windows WASAPI" next to "Host", and then hit the "OK" button.
Step 4. Start recording Spotify music by tapping on the "Record" icon and playing Spotify protected songs.
Step 5. When the process is done, click on "File" > "Export" > "Export as MP3" in the upper left corner to save the Spotify music as unprotected local files.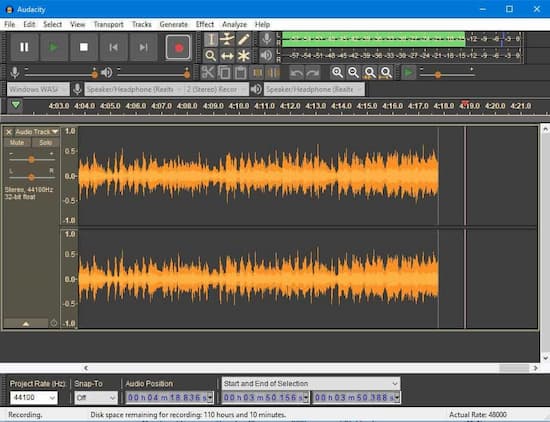 SpotiDown is an MP3 copyright remover online for Spotify to clear Spotify download restrictions for free. With the help of SpotiDown, you can download Spotify music to MP3 and enjoy Spotify on any device. Next, let's check how to use SpotiDown to remove DRM encryption for Spotify.
Step 1. Visit the SpotiDown website on your browser.
Step 2. Launch the Spotify app on your device and get the Spotify song link.
Step 3. Paste the song link to the search bar in SpotiDown and then hit on "Download".
Step 4. The Spotify songs will be downloaded to your device for a while and you can enjoy Spotify for free currently.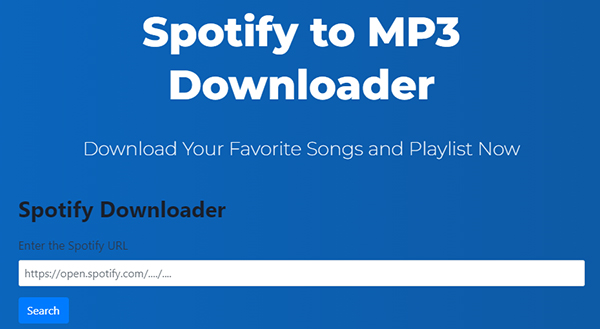 ---
Part 6. FAQs about Removing Spotify DRM
🙋‍♀️Q1: Is Spotify Protected by DRM?
A: Yes, Spotify is protected by DRM. The DRM encrypts the audio files to prevent unauthorized copying or sharing of the music. However, there are third-party tools available that can break the DRM from Spotify music, allowing you to play the music on any device and use it in any way you like.
🙋‍♀️Q2: Why Do We Need to Remove Spotify DRM?
A: Removing DRM protection from Spotify would allow you to have more flexibility with your music, such as being able to transfer your Spotify songs to other devices or media players that are not supported by Spotify. It would also allow you to keep your favorite songs forever, even if you decide to cancel your Spotify Premium.
🙋‍♀️Q3: How Do I Download Spotify Songs without DRM?
A: You can remove DRM from Spotify files and download them by using a third-party Spotify music converter such as AudKit Spotify Music Converter or other tools we mentioned in the above paragraphs.
---
Part 7. Conclusion
This article covers several third-party apps to remove Spotify DRM. In order to get the most effective way to download Spotify music without protection, it's highly advised to pick AudKit Spotify Music Converter, which is the best Spotify DRM removal tool. It allows you to convert and download Spotify tracks to common formats while keeping the original audio quality without any restrictions. Give it a try and see if it suits you best.
---