Do you know the difference between Apple Music and iTunes? Apple Music is a streaming platform that consists of more than 100 million songs of different genres. It offers subscription plans so that users can stream their music tracks with premium privileges. Whereas iTunes acts as a media library and media player that can play your downloaded songs in high quality. Using iTunes, you can purchase your favorite songs and save them for offline listening.
Then how about transferring iTunes music and Apple Music to USB stick? Is there any difference in this too? By reading this article, you can learn the key differences between them in a detailed manner. Moreover, we will also discuss how to copy iTunes and Apple Music to USB drives efficiently.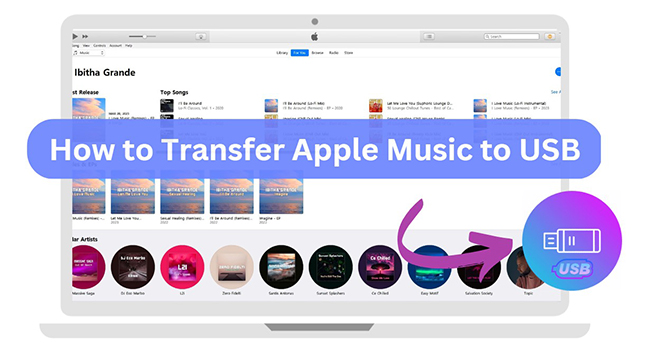 ---
Part 1. Where Are Apple Music/iTunes Music Files Stored?
Apple Music is a music streaming service with encrypted music files that cannot be accessed or customized easily. However, iTunes saves the music files at different locations according to your device's operating system, and you can also find Apple Music in the iTunes storage location.
On your Windows, you can navigate to the music files at "C:\users\[username]\MyMusic\iTunes\iTunes Media."
On Mac, you can find iTunes music files at "Home\Music\."
---
Part 2. Can You Transfer Apple Music/iTunes Music to USB?
For Apple Music:
As Apple Music is an online streaming service, you cannot transfer Apple Music to USB. Because its songs are protected and incompatible with other platforms. Although you can download songs on Apple Music for offline listening, it still does not allow you to export the songs. To do so, you have to use a third-party tool, like AudKit Apple Music Converter to transfer Apple Music to unprotected files so that your USB flash drive can recognize them without any limit.
For iTunes Music:
The situation with iTunes Music is completely different from Apple Music. Music purchased from iTunes Store are free of protection since 2009. That's to say, you can directly locate and export music from iTunes to USB and other platforms.
---
Part 3. How to Copy Apple Music to USB Stick
Do you still want to learn how to copy Apple Music to USB? In this section, we will provide you with a detailed guide that will help you in putting Apple Music on USB securely and easily.
To download Apple Music to USB-compatible file format, you can try AudKit Apple Music Converter. This tool allows you to convert Apple Music files in high quality. It shows compatibility with all the major audio file formats like FLAC, AAC, MP3, M4A, and more. Using this professional audio converter, you can convert Apple Music files into any desired format supported by a USB flash drive for offline listening.
AudKit Apple Music Converter preserves the original audio quality of your songs during the conversion. This tool supports lossless quality at up to 192 kHz to offer you the best listening experience. Moreover, it provides its users with free updates so that they can improve their user experience effortlessly. It's also easy to operate with fast conversion speed.
Furthermore, this tool downloads the ID3 tags with accuracy so that you can have complete information regarding the downloaded Apple Music files. It also lets you customize the output parameters of Apple Music files efficiently. Therefore, AudKit Apple Music Converter is an advanced audio recorder comprising powerful features.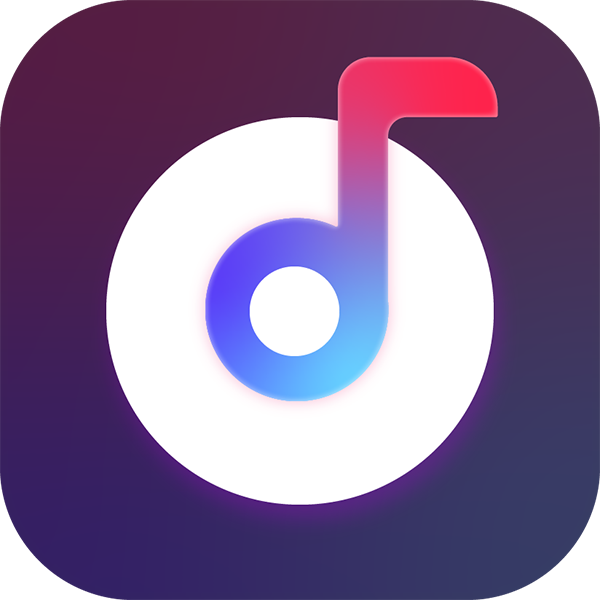 Main Features of AudKit Apple Music Converter
Produce customized ringtones and alarms from your favorite songs.
Serve as a compatible audiobook converter supporting various file formats.
Offer the fastest downloading speed of 30X with high audio quality.
Copy music from Apple Music and iTunes to USB, SD card, and other external drives.
How to Download Apple Music to USB-Compatible Files
Here are the simple instructions that you can follow to download Apple Music files in any required file format compatible with a USB flash stick:
Step 1 Specify the Apple Music Output Parameters for USB
On the main interface of the AudKit Apple Music Converter, hit the first "Add" button to import the downloaded Apple Music files from your device. And you can also click the second "Add" button to load purchased iTunes files. Afterward, select the "Format" icon to determine the output settings of your file. You can also use the "Edit" buttons to modify the ID3 tags of your music tracks effectively.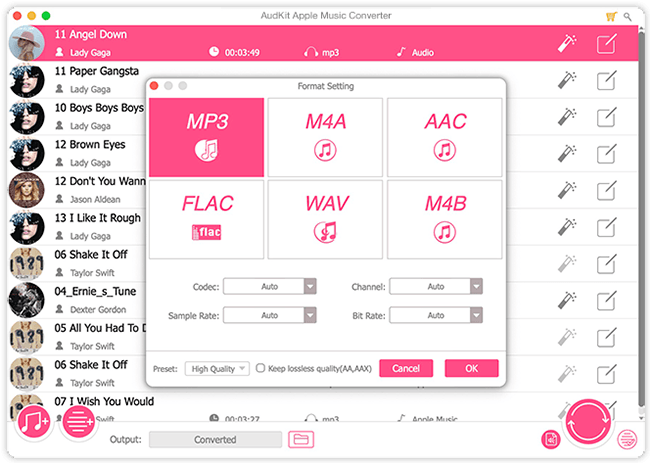 Step 2 Begin the Apple Music Conversion for USB Drive
Once you have determined the output parameters, click on the "Convert" option. After the conversion process ends, you can find your downloaded Apple Music files saved in your local folder. You can also tap on the "History" list to locate the Apple Music downloads.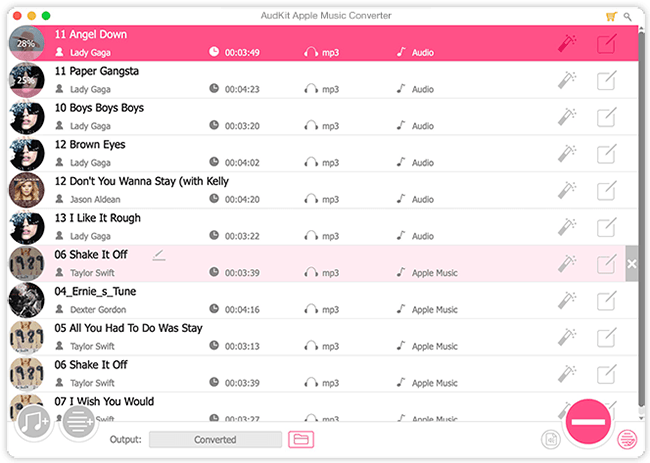 How to Save Local Apple Music to USB
First, attach your USB to your PC and head to "File Explorer." From there, locate your unprotected Apple Music files and right-click on them. From the pop-up options, copy the selected files. Afterward, navigate to your USB drive and paste the copied Apple Music files by right-clicking. In this way, you can save Apple Music to USB easily.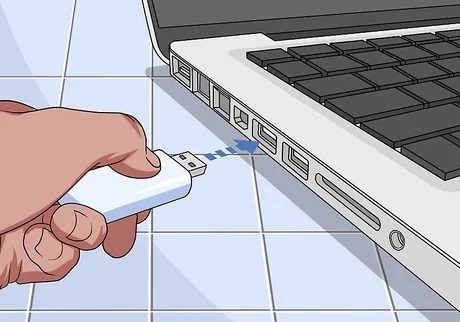 ---
Part 4. How to Backup iTunes Music to USB Drive for Free
In this section, we will describe an easy method that will let you add music from iTunes to USB instantly.
How to Copy iTunes Music to USB in MP3 Format
Step 1: Open iTunes and select the "Edit" tab given on the toolbar. From there, choose "Preferences" and then "General" options. To move further, click on "Import settings" and choose the "Import Using" option to select "MP3 Encoder."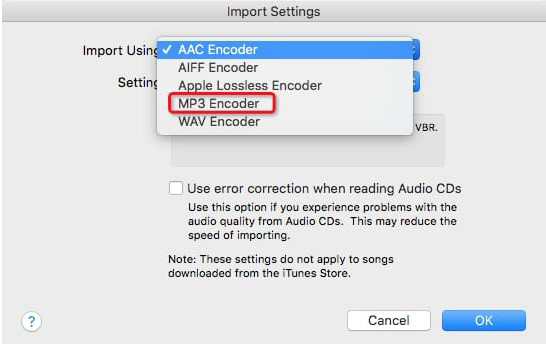 Step 2: Following this, hit the "OK" button. Return to your iTunes library and select the music files you want to convert. To complete the convert procedure, select "File" and hover to the "Convert" option. From there, choose "Create MP3 version." to convert iTunes music to MP3.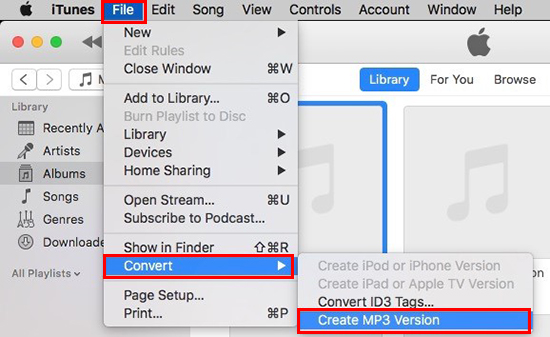 Step 3: To proceed, attach a USB drive to your PC or MacBook and open iTunes. Following this, locate the iTunes Music playlist you want to back up.
Step 4: Open the USB drive and keep its window side-by-side with iTunes. Next, drag the iTunes Music playlist songs into the USB window to transfer them successfully.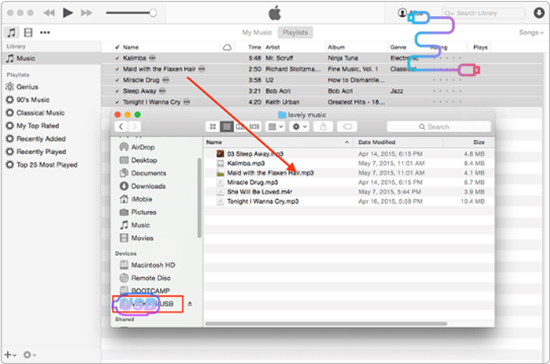 ---
Part 5. FAQs about Putting Apple Music on USB
Q1: How Long Can You Keep Apple Music Files on USB?
A: You can keep Apple Music files on USB for a lifetime. The reason is that the files stored in USB do not delete automatically. The files can be removed if you delete them willingly or the USB drive gets corrupted.
Q2: Where to Play Apple Music/iTunes Music via USB?
A: You can play Apple Music through USB anywhere easily. Just plug your USB into the USB port and enjoy the Apple Music and iTunes Music songs to have quality time.
Q3: How to Play Apple Music through USB in My Car?
A: In your car, like Tesla, you can find a music player that allows you to attach a USB to it. Just plug the USB correctly into your music player and play the Apple Music files in the car easily.
---
Part 6. In Conclusion
Apple Music and iTunes are famous platforms for playing high-quality songs. For various reasons, you may need to put your favorite music files on a USB flash drive. In this article, you found the best solutions to transfer iTunes files and Apple Music songs to a USB drive easily. Moreover, we have also recommended a tool, AudKit Apple Music Converter that allows you to download and back up Apple Music files anywhere with ease.
---