The advent of technology has led to e-books and audiobooks. People bored of surfing the texts got excited with the audiobooks. You can find many books in audio formats to enlighten the users. To find audiobooks, Audible provides thousands of audiobooks for you. Meanwhile, some readers that use Nook tablets wonder whether Nook Audible books work together.
If you take a closer look, only a few gadgets are compatible with Audible streaming audio content. Nook devices support playing audiobooks in certain formats precisely. Therefore, can you play Audible books on Nook Tablet? In this article, you will get a quick synopsis of Audible audiobooks and their compatibility features with Nook devices in the digital market.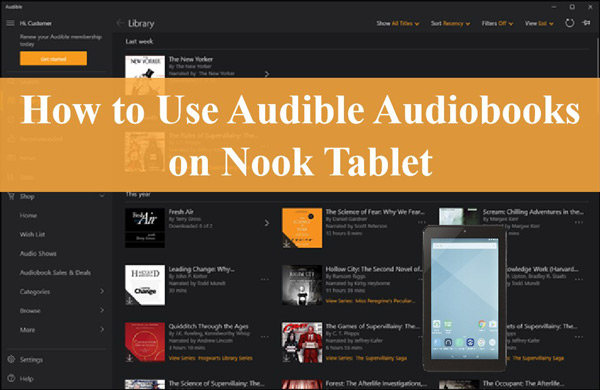 ---
Part 1. Can You Use Audible on a Nook Tablet?
Initially, the audiobooks were launched into the Nook devices through Nook Audiobooks libraries and recently the system is migrated to the B&N audiobooks platform which provides an immense collection of soundtracks to entertain users. Most of the Nook devices are compatible with this new platform for streaming audio content efficiently.
Audiobooks downloaded from the Audible platforms are different sources from the B&N audiobooks. Audible books are protected in AAX/AA formats that can only be streamed on devices that support the Audible app. You will not be able to add the audiobooks from Audible to Nook Tablet unless you convert them into formats compatible with Nook devices. The Nook tablet supports specific audio file types: MP3, MP4, AAC, WAV, AMR, etc. Audible AAX/AA files don't match with them so you must convert Audible to overcome compatible issues.
---
Part 2. How to Download Audible Audiobooks for Nook Tablet
There are many Audible converters available in the digital platform, and choosing the perfect file type converter assists you to play the audio files effortlessly. In this section, you will discover a new program that works with Audible audiobooks to meet the file type requirements of Nook tablets. And it is AudKit Audibel AAX Converter.
It is a reliable application that helps to convert audiobooks from Audible into MP3, AAC, WAV and many more formats. The downloaded Audible files can be easily played on a Nook tablet or any platform hassle-free. In addition to this, it is a simple Audible downloader with in-built features to carry out the conversion with the utmost accuracy level without any compromises. The downloading can run at 100X faster speed despite the file size. The conversion happens without any quality or data loss.
Moreover, you can customize the conversion process according to your needs and split the Audible content if you feel the audiobook is too long in size. There is an edit option available with this AudKit application to perform various edits on the audiobooks as per your needs. You can edit the ID3 tags and add effects to your Audible books.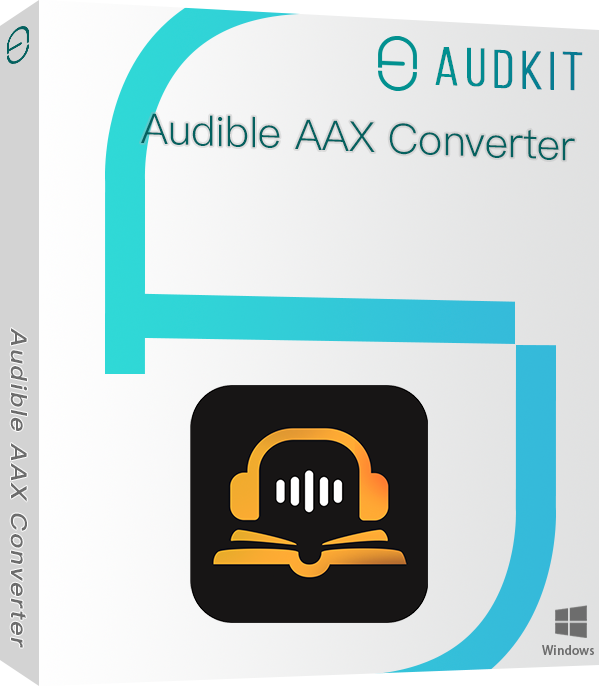 Convert Audible files at a 100X faster rate with ID3 tags kept
Lossless conversion is possible with the AudKit Audible downloader
Play Audible on Nook devices without compatibility issues
Split Audible files by chapters or every hour as you like
The next content is about how to download books from Audible for Nook tablets by using AudKit Audible AAX Converter. Read carefully to make sure you can play the downloaded files on Nook.
Step 1 Install and sign up for the AudKit application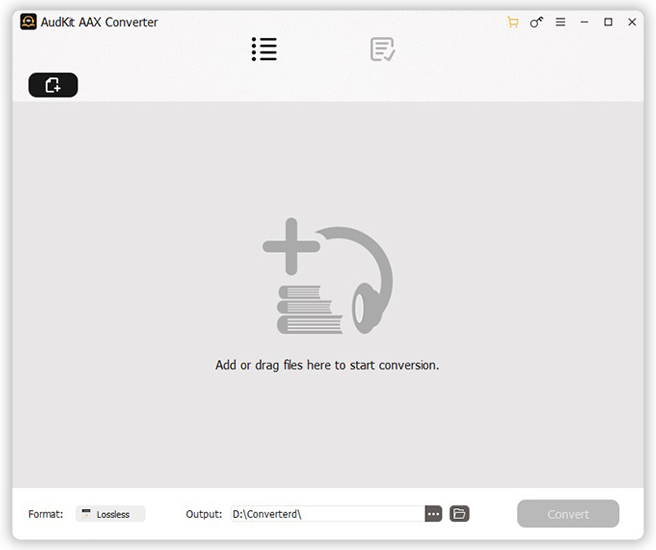 Visit the AudKit Audible AAX Converter webpage and download the tool according to your system OS version (Mac/Windows). Then, install the app and launch it. Tap on the three-line menu and select Register to enter the credentials like Licensed Email and Registered code to access all the features of this AudKit tool and proceed with the conversion process.
Step 2 Upload Audible audiobooks to AudKit downloader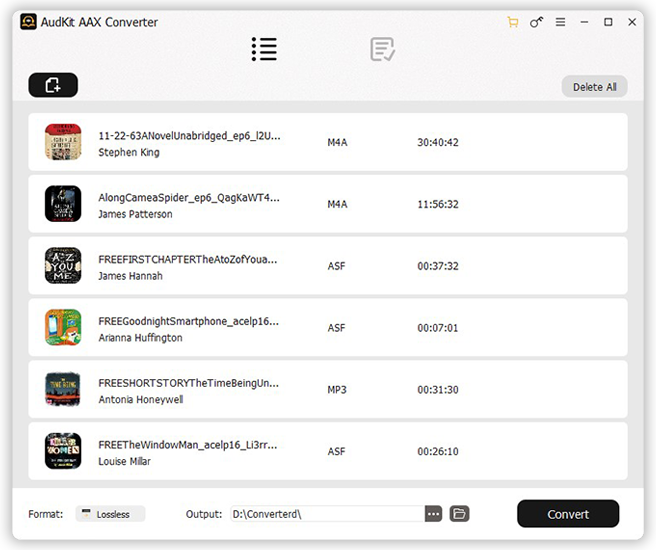 Next, choose the audiobooks from your desired location by tapping the Add Files button and adding them to the AudKit Audible AAX Converter interface. You can select them as a batch or drag and drop them one after another manually into the converter environment as well.
Step 3 Set format parameters of Audible for Nook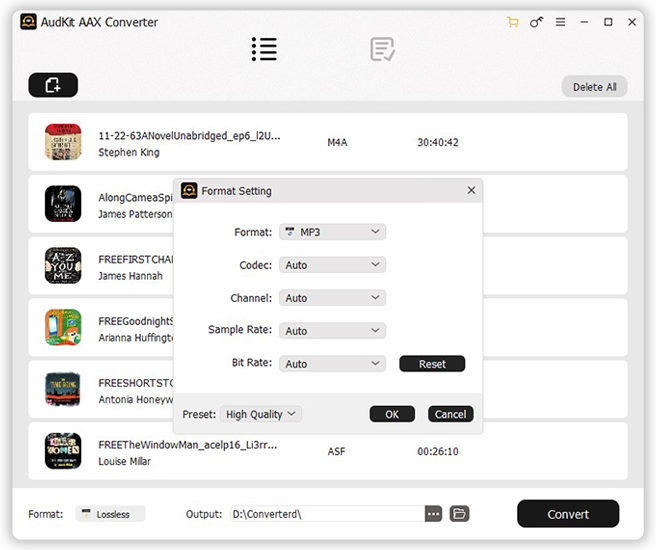 Now, press the Format tab and customize the format settings like format, codec, channel, sample rate and bit rate. Keep in mind that you should convert Audible to MP3, AAC, and other files that can be played on Nook tablets. Enter the required attributes to them and press the OK button to save the changes.
You can also make further edits using the Edit option. Press the Split tab to cut the segments into smaller bits, click the Tags feature to make changes with the ID3 tags and finally add effects using the Effect option in this tool.
Step 4 Begin downloading Audible books for Nook tablet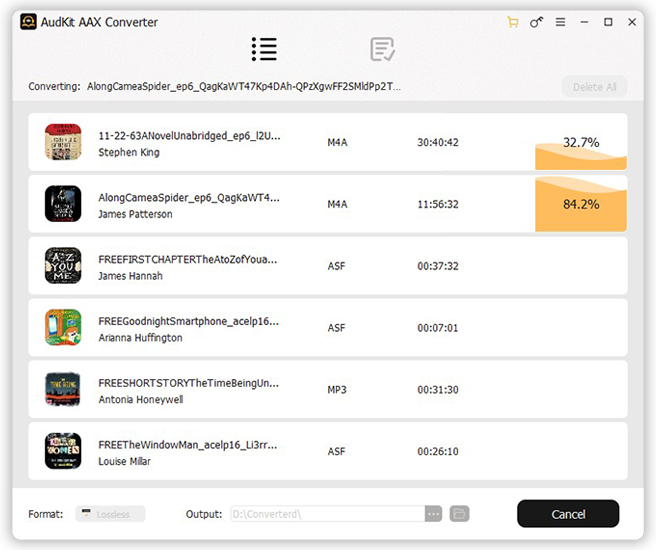 Finally, you can change the destination location for the converted Audible books to store by tapping Preferences > Convert from the menu. Next, hit the Convert button to start the conversion process. You must wait for a few minutes until the conversion of the inserted files completes.
The converted Audible content will be ready to play from the local drive. You've taken one step closer to Nook Audible success. Audible audiobooks can be transferred to Nook tablets using a USB cable. You will not face any file type compatible problems while streaming the converted audiobooks on the Nook devices.
---
Part 3. Final Thoughts
Thus, the above discussion has given you a better understanding of Nook Audible books. The Nook tablets support audiobooks but to listen to Audible items, you will come across the compatibility issue. In this case, AudKit Audible AAX Converter will help you get over it. With the AudKit tool, how to use Audible on Nook tablet just is an easy-peasy thing. You can convert Audible to desired file type at a faster rate, transfer and play it where you want with the best sound quality, which gives you a better streaming experience.
---