Most of you might have seen different Audiobooks for Chromebook, but there might be many among you who are unaware of the process that how to run or play Audiobooks on Chromebook. Well, before you even get into the detailed and multiple options to listen to Audiobooks on Chromebook, you need to get to know that what exactly is a Chromebook and Audiobook.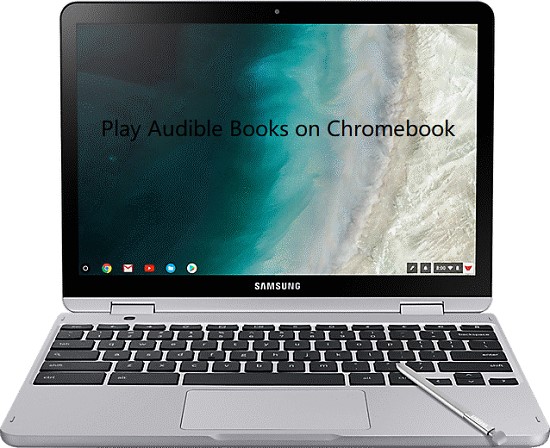 ---
Part 1. How to Get Audible Audiobooks on Chromebook via Audible App
Then there are disabled ones who cannot read a book at all, and at last, there are kids who take listening and reading altogether to understand words and pronunciation in a better way. Now coming to Chromebook, which are not as common as laptops, because this is something unique and new.
These computers use the Chrome Operating System which is developed by Google, which means they are unable to run the Windows Operating System or Mac OS. Now coming back to the point that when this is a new technology then how you will be able to play Audiobooks on Chromebook? Well, the process of getting Audible on Chromebook is really easy, and there are two methods for this process.
How to Play Audiobooks on Chromebook
Audiobooks for Chromebook requires some software where they can be played, and Audible is one of them. Otherwise, Audiobooks on Chromebook can also be played by converting those files into an MP3 format, which later can be simply played over Chromebook. So, the first and foremost method is to install Audible to Chromebook, which is not very complicated and can be done in just a few minutes.
To access Audible, you need to check that if Audible app is compatible with your Chromebook or not. To check its compatibility you can simply Google the requirements for Audible, and then go for Downloading and Installation.
How to Install Audiobooks for Chromebook
If you need Audiobooks for Chromebook then it would be best if you keep your operating system updated, as the latest version of Audible would require the latest OS.
Step 1. Search for Audiobooks for Chromebook on Google Play Store, and from there then select Audible. Now download it, and wait for it to be installed.
Step 2. Once you have downloaded Audiobooks on Chromebook, the next step is to open it and sign in using your Amazon account.
Step 3. Now, when you are inside your Audible account then you can either play Audiobooks on Chromebook online, or you can choose to download them to your system.
Later you can listen to Audiobooks on Chromebook anytime you want.
---
Part 2. How to Listen to Audible Books on Chromebook via AudKit App
Now coming to the next method to get Audiobooks for Chromebook where you will get access to all those files without even installing Audible to your Chromebook. Well, in this method all you need is a simple audio converter like AudKit AAX Converter, which is one of the few reliable and effective audio converters.
Using this audio converter is simple, but its features are just mind-blowing. First of all this software not only allows you to convert just the simple files, but it also allows you to download them to your system.
AudKit AAX Converter helps you to convert AA/AAX to MP3, M4B, AAC, and other different audio formats. The best thing about this converter is that it keeps 100% lossless audio quality which you may not experience in any other converter. Furthermore, this converter runs at 100X amazing faster speed, which allows you to download hundreds of Audible Audiobooks for Chromebook within just a few minutes. Here all you need to do is to download and install AudKit AAX Converter to your Chromebook, and for that, there are two different versions available.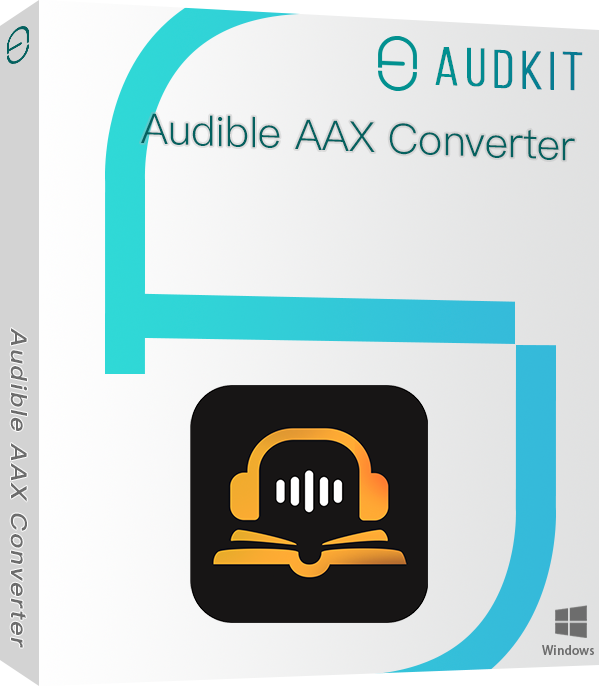 Keep 100% audio quality and ID3 tags of audiobooks
Download Audible books at 100X amazing-fast speed
Convert Audible AA/AAX multiple output formats to fit unique requirements
Customize Audible books' split way, volume, speed, etc.
AudKit AAX Converter is total compatible with both Windows and Mac operating system. Please choose the right version to download. There is a free trial version for the starters. You can convert 1/3 content of each audiobook. If you are satisfied with this tool, you can register for the paid version of it and finish converting the last 2/3 content. Here is the whole process of converting audiobooks via AudKit.
Step 1 Download and add Audible books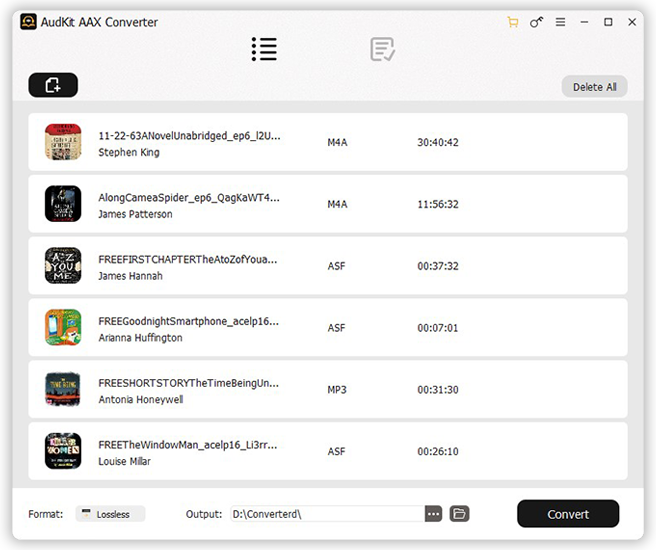 Download your Audible books on the Windows or Mac computer. Sync the books you need to AudKit by directly dragging & dropping.
Step 2 Alter the output configuration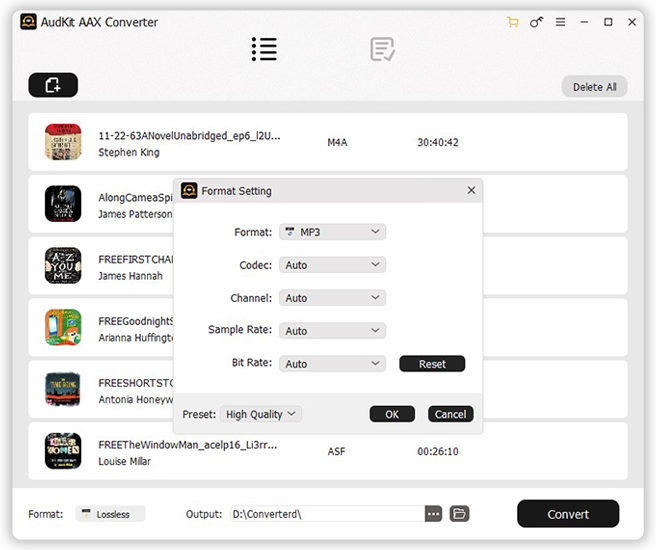 Hit the "Lossless" tab from the bottom left panel. Now you can change the output format to MP3 and other settings as you like. Or you can maintain all options in the "Lossless" state so that to keep the best sound quality.
Step 3 Download Audible books for Chromebook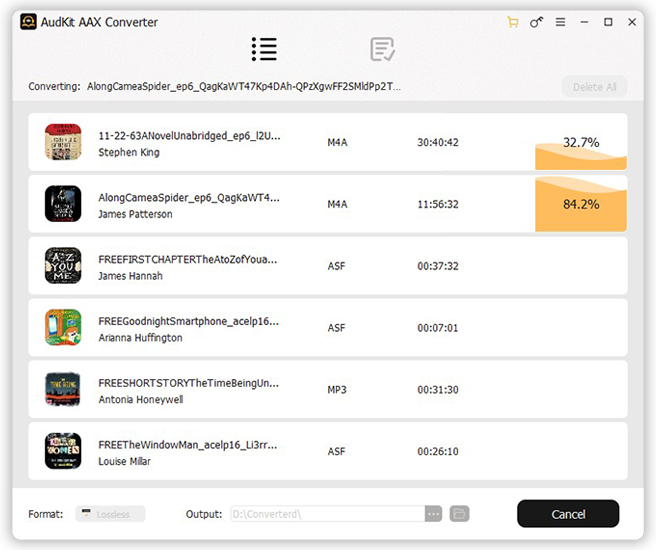 Hit on the "Convert" button to start the conversion. It only takes you a few seconds to get the final results. Then you can access all converted Audible books from the "Converted" list. And continue clicking the "search" icon to locate the local folder.
Step 4 Transfer Audible audiobooks to Chromebook
Copy and paste all converted Audible books to a USB disk. Then insert the USB disk into the USB port of your Chromebook. You can open the Audible files with any media player. Now, just enjoy Audible audiobooks on Chromebook without any trouble.
---