Audible offers millions of audiobooks to its users. The way to get audiobooks on Audible may be a little bit different from other platforms. You need to purchase them before enjoying them. To buy audiobooks, you need a kind of currency called "credit". After you become a member of Audible, you can get 1 or 2 credits every month. But every credit will be expired 12 months after it is issued. How to get more credits on Audible? Can you get free Audible credits? If you are wondering about these, you have landed in the right place. In this article, we will show you four useful tips to get Audible credits for free. Just follow the detailed steps, and you will be able to get free Audible credits for listening.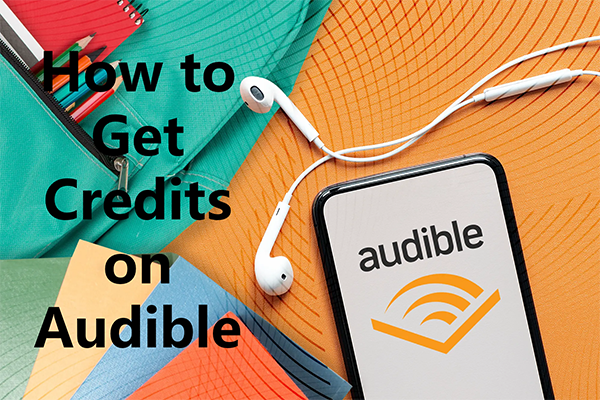 ---
Tip 1. 30-Day Free Trial to Get Audible Credits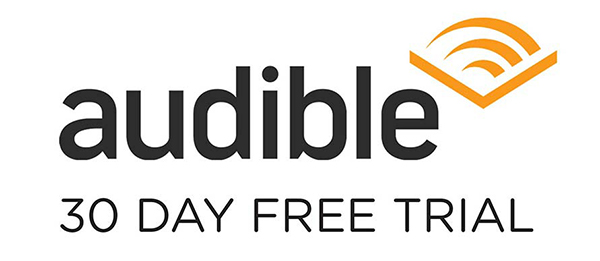 The easiest way to get audible credits is to make use of Audible's 30-day free trial. 30-day free trial is a policy by Audible that gives you 1 free audiobook credit when you sign up. If you are also an Amazon Prime member, you will get 2 credits. If you are a new user of Audible, you cannot miss it. You can take advantage of the 30-day free trial to determine whether Audible suits you or not. You can also learn how Audible works.
To sign up for the 30-day free trial, you will need to enter your payment details. But this doesn't cost you money until you have finished the free trial. You can set a reminder in case you don't want to use Audible after the 30-day free trial. If you have signed up for a 30-day free trial, you can get it again by creating another Audible account with a new credit card.
---
Tip 2. Return Audiobooks to Get Credits on Audible
To get Audible credits, you can also return the audiobooks you don't want. When you have completed listening to your audiobooks, you can return them to Audible within 365 days after purchase. Audible will give back your credit. Although there is no rule on how many books you can return, you'd better no to abuse this feature. If you haven't finished listening to the audiobooks, you can first download them for keep forever. Then after you return them, you can still listen to them.
Audible has the rule that you can only listen to Audible audiobooks on the Audible app, even if you have downloaded them. Therefore, to break this rule, you need the AudKit Audible AAX Converter to help you. It easily downloads any audiobook from Audible to your local drive. Then you are able to keep the downloaded audiobooks forever. You can listen to them anytime without limitation.
Don't need to worry about anything, because AudKit doesn't affect the quality of original Audible books. It keeps 100% original sound quality and all ID3 tags of Audible audiobooks after being downloaded. Moreover, the download speed has reached 100X or faster. You can batch select and download your audiobooks on Audible without limitation. After downloading, you can return them to get Audible credits.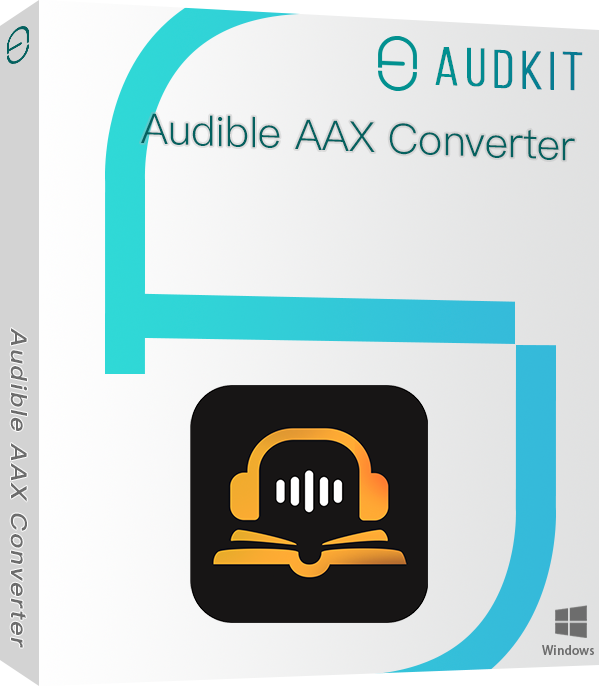 Download Audible books in advance to get Audible credits
Retain the original sound quality and all the metadata
Convert Audible AAX to MP3, AAC, M4A, M4B, FLAC, etc.
Download and convert Audible books at 100X speed
The features listed above are just some of AudKit's outstanding features. To enjoy all the powerful functions, you can download AudKit on your computer by the above "Download" button. Then here is a tutorial on how to download Audible books and get Audible credits.
Step 1 Load Audible audiobooks to AudKit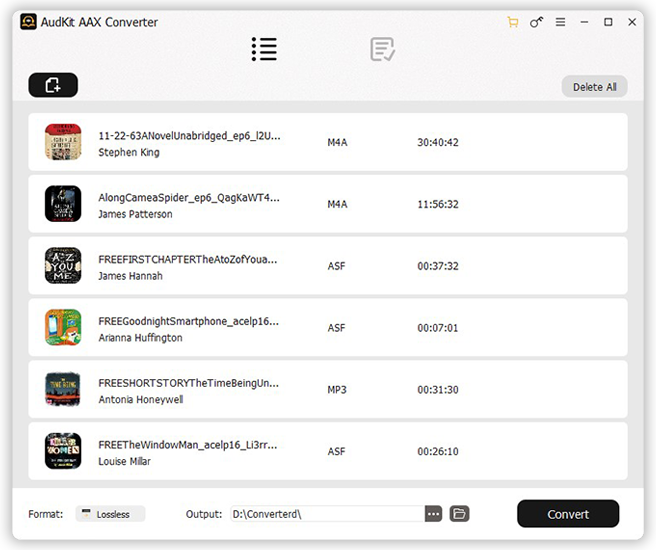 There are two easy methods to load Audible audiobooks to AudKit. You can click the "Add Files" icon to add your Audible downloads to AudKit. Alternatively, you can also drag and drop your Audible audiobooks from your computer to the interface of AudKit.
Step 2 Adjust Audible output settings for credit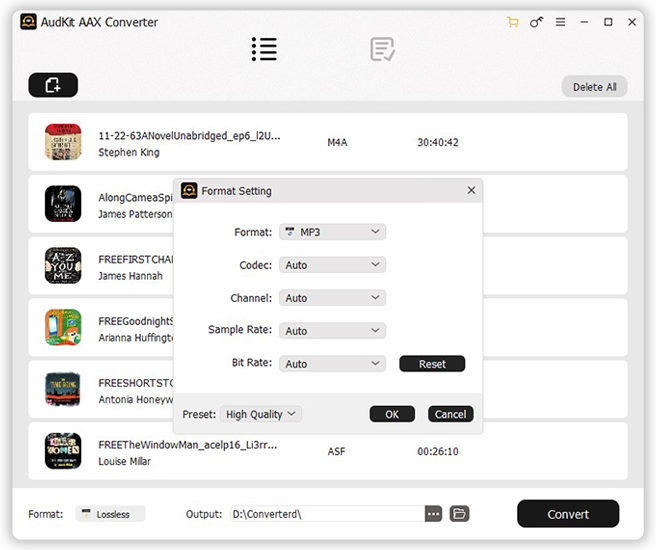 Click the "Format" tab at the bottom to open the output settings window. You are allowed to customize the output format, audio channel, sample rate, bit rate, and so on. You can select the MP3 as the output format. Because the MP3 audio format is compatible with most media players.
Step 3 Download Audible audiobooks for credit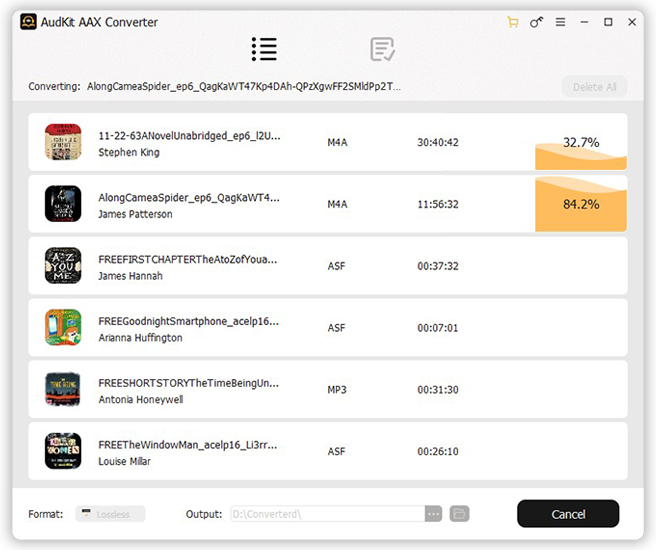 The last step: click the "Convert" button at the main interface. Then AudKit will soon download all your loaded Audible audiobooks at up to 100X speed. After downloading, you can get the playable Audible audiobooks on your computer. Now you can return your downloaded audiobooks to get Audible credits for free.
Step 4 Return audiobooks to get Audible credits
Go to your "Audible Account Purchase History". Then click "Exchange" next to your audiobooks. Select a reason and click "Exchange" to confirm. Then you can successfully return your audiobooks. And you will get Audible credits for free. If you see the prompt "Not eligible for return", you can call Customer Service.
---
Tip 3. Audible Challenges to Get Free Audible Credits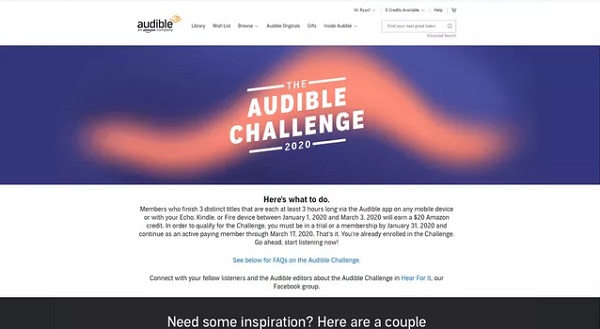 It's also a good way to get Audible credits for free by completing Audible Challenges. Audible occasionally runs challenges for its users. For example, in 2020, Audible ran the Audible Challenge which anyone who finished 3 audiobooks of at least 3 hours will get a $20 Amazon credit. Sometimes, completing Audible Challenges will give you free Audible credits. Sometimes, you will get Amazon cash credits. In fact, no matter free Audible credits or Amazon cash credits, you can use them to purchase additional audiobooks. So, keep an eye out for Audible Challenges!
---
Tip 4. Audible Original to Listen to Free Audiobooks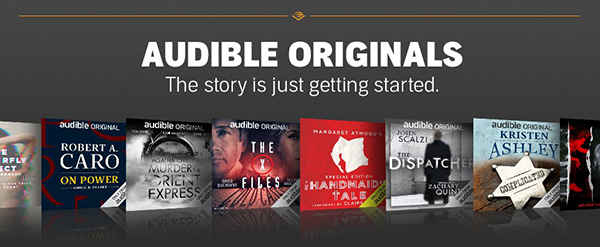 Why do you want to get Audible credits? Because you want to listen to more audiobooks on Audible for free, right? Thus, we give you a tip to obtain audiobooks without using your credit. You can select "Browse" from the menu, and then choose the "Originals Member Benefit". Here you can listen to free audiobooks. You will find a wide range of themes and genres, including self-help, autobiographies, fiction, and much more. You can get free Audible books on Audible Original without using any credit.
---
Conclusion
How do you get credits on Audible? Today we give you four tips to get credits on Audible. All of them are free, you can listen to audiobooks without payment. It's obvious that the best way is to return the audiobooks that you don't want. Because you can download them in advance, then you can still enjoy them after returning. By using the AudKit Audible Converter, you can easily download audiobooks on Audible to your computer for keeping forever. Then you can return them to get Audible credits without any hassle.
---