Spotify is undoubtedly one of the most successful and leading music streaming services available today. Even with several new music streaming services available today, Spotify remains the most used app globally. It has over 83 million paying subscribers and 180 million active users. With over 35 million songs, Spotify is known to have the biggest collection of music and covers almost every region and genre.
So, it is not surprising that as a Spotify user, you listen to a lot of different music. Have you come across that your free space is shrinking quickly? Well, Spotify caches the songs you listen to on your local disk so that it does not have to be streamed from the server again and again. But, it does not provide a way to clear cache on Spotify leaving users in a fix.
Here is a blog that will act as your complete guide on how to clear Spotify cache. The steps will vary depending on the device you are using for Spotify. The blog covers steps to clear the cache on Spotify for iPhone devices, Android devices, Mac and Windows 10 devices.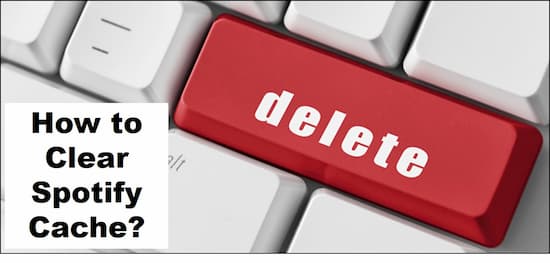 ---
Part 1. Clear Spotify Cache on iPhone
The audio cache files of Spotify can make the Spotify app take up a lot of storage space on your iOS devices. To free up some space and clear Spotify cache on iPhone, here are the steps you need to take –
Step 1: Open the Spotify on your iOS device. Look for the Settings (Gear icon) at the top right corner.
Step 2: Under Settings, look for the Storage option.
Step 3: When you click on Storage, you will come across multiple options on the next screen.
Step 4: Look for the Delete Cache button and tap on it.
Step 5: The app will ask for confirmation for the deletion of Cache. Tap on Delete Cache.
Step 6: Remember, when you delete the cache, the Downloads in your account are not deleted.
To check how much storage space has been freed, check the total cache storage on the storage screen. iOS does not give an empty cache facility for the entire iOS system or specific apps.
---
Part 2. Clear Spotify Cache on Android
Spotify has separated cache from download so it is possible to clear cache without affecting the downloaded tracks. If you are an Android user, here are the steps you need to take to clear Spotify cache on Android devices –
Step 1: To delete the cache, you need to go to the device's settings.
Step 2: Open the Spotify app from the device dashboard.
Step 3: Once you open the app, look for the Settings option.
Step 4: Under Settings, look for the Storage option.
Step 5: When you tap on Storage, you will be able to see the amount of space occupied by downloads, cache, and amount of free space.
Step 6: Below that, you will find the Delete Cache option.
Step 7: Tap on Delete cache. You will get a confirmation screen.
Step 8: Confirm cache deletion and your device space will be freed.
If your Android device has an external SD card storage, it is better to shift the Spotify app to an SD card. This will free up the device space and allow your Android device to function smoothly.
---
Part 3. Clear Spotify Cache on Mac
When you use Spotify regularly, you will realize that the app is occupying your Mac disk space. Even if you are not downloading anything new, you may find that the disk space occupied is increasing. Well, it is due to the cache of the Spotify app as cache helps the app to run faster on your system. When you are low on your disk space, clearing cache is a good idea to free up disk space. Here are few ways to clear Spotify cache on Mac –
Step 1: In Mac, Spotify keeps cache files in a local file on the system.
Step 2: To delete the cache, you need to find this file in the folder system.
Step 3: Go to Users on the system and select your username.
Step 4: You will come across multiple folders. Look for the Library folder and open it.
Step 5: In the Library folder, search for a folder named Cache and open that folder.
Step 6: In the Cache folder, search for "com.spotify.client" and open it.
Step 7: Delete the folder located inside this folder.
To clear the offline files cache, go to the Library on Mac and look for Application Support. Now click on Spotify. Under Spotify, look for a file named "watch-sources.bnk" and delete it.
---
Part 4. Clear Spotify Cache on Windows 10
While using Spotify on your Windows 10 device, the tracks are automatically cached on the disk. This approach cuts down on data usage as a song does not need to be downloaded if it is played again. But, Spotify cache not only uses a lot of disk space, the corrupted cache can also cause a lot of issues. So, it is important to clear the Spotify cache on Windows 10 from time to time. Here are few ways to clear Spotify cache –
Step 1: Make sure you close the Spotify app before clearing the cache.
Step 2: The first step is to locate the folder where Spotify cache is available. One of the ways is to type the path in the location URL. Open the Run Window. To open the Run Window, press Windows key + R on the keyboard.
The location URL –
C:\Users\[Your User Name]\AppData\Local\Spotify\Storage
In the above URL, [Your User Name] replace your UserName with your computer username.
Step 3: Select all folders and files. You can use keyboard shortcut Ctrl + A for selecting all files.
Step 4: Press delete to delete the entire cache.
---
More Tips: to Download and Play Spotify Music Anywhere
Spotify can be confusing for new users, and some struggle to grasp it. Here are few tips to make the most of your Spotify subscription –
To limit your data usage, select your audio quality wisely. Don't simply change the music quality to the extreme. Audio quality can be set in the Settings section of the app.
Download the songs for offline music. Keep adding your favorite tracks to offline music.
Don't save all the songs you hear at the library. It is better to add songs to the library wisely rather than cleaning the albums after you hit the 10,000 tracks limit.
Using AudKit Spotify Music Downloader
AudKit Spotify Music Converter is an innovative multimedia-driven tool to download Spotify music and clear Spotify cache. The aim of this tool is to make the digital life of music streaming addicts easier and simpler. This tool solves all your audio troubles by losslessly converting Spotify Music. The tool converts Spotify to AAC, MP3, WAV, FLAC, and other common audio formats. With zero quality loss, music lovers can play their favorite Spotify tracks anytime and anywhere. It converts songs at 5 times the speed with minimal loss.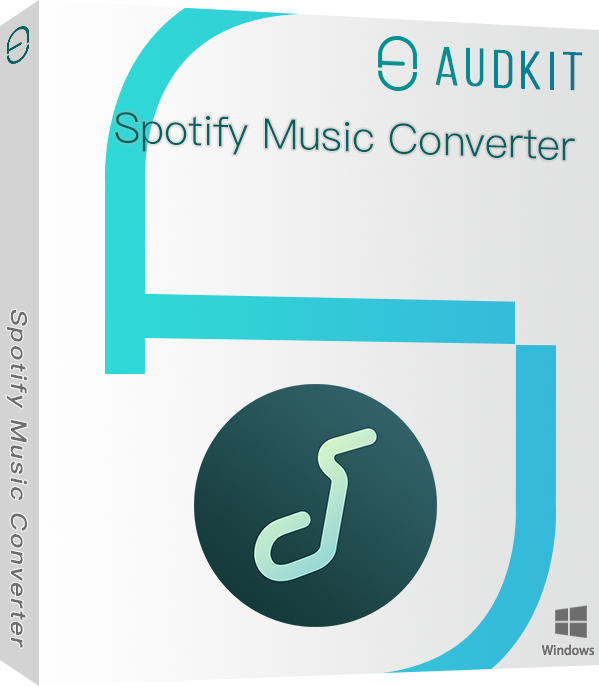 Download Spotify tracks on local without occupying cache
Convert Spotify songs to most-used formats at 5X speed
Keep 100% original quality and ID3 tags in the output files
Available to import Spotify music to any device and player
---
In Conclusion
Spotify has gathered so much buzz in the market due to a variety of reasons. It has one of the largest catalogs of songs, around 15 million. Even with the intense competition in the music streaming industry, Spotify still remains the leader. To continue using Spotify smoothly, make sure you clear the cache from time to time.
---