You might have encountered some issues while using Spotify, such as greyed out songs on Spotify. This problem can happen anytime and on any device. Whether you are using the desktop or the mobile version, sometimes Spotify songs greyed out can happen. Unfortunately, these kinds of issues are a lot common than you would expect. One of the standard errors that you will see while playing a song is Spotify Error Code 4, and you may wonder why some songs are greyed out on Spotify?
Many customers have talked about this issue, and it seems songs greyed out Spotify happens more frequently. This limits the experience of using Spotify to its full limits and restricts the user from enjoying the songs they want to listen to. To ensure that you know why this happens and how to resolve the issue, we have prepared this blog. We will talk about the common reasons it may have occurred and what can be done to eliminate the issue.
---
Part 1. Why Are Some Songs Greyed Out on Spotify
Get to know about the common reasons why some of the songs on Spotify could grey out. Once you know the reason, it will become easier for you to resolve the issue. Read them, and after that learn about the solutions too.
Reason 1: Country Restrictions
If you are residing in another country, for instance, Germany or New Zealand, the songs even downloaded ones might be turned gray out because of certain restrictions in that area and licensing issues of the song you are trying to listen to of the requested artist.
Reason 2: Longtime Downloaded Songs
Having downloaded the music on your local hard drive or on your gadgets, you haven't tuned in to them for a long time. At that point, the Spotify songs on your playlists will be turned gray out.
Reason 3: Censorship Issue
In some cases, few of the songs might have failed to clear to the evaluation as per the music audit system in some of the countries. This is another reason why some of the songs might have greyed out on Spotify.
Reason 4: Network Connections
On your desktop or laptop, the turned greyed out Spotify songs will result from your PC's helpless network connection, similar to the absence of transfer speed, or the unexpectedly turned off WiFi of your PC. Other than the turned grey out, Spotify tunes will be brought about by the Android or iPhone devices' offline mode.
As per the reasons why the Spotify melodies turned grey out, we have discovered some valuable and significant answers to fix the Spotify tunes and listen to greyed out songs on Spotify!
---
Solution 1: Re-Download Spotify Songs [100% Workable]
One thing that will for sure allow you to fix the greyed-out Spotify songs is AudKit Spotify Music Converter. You can download the software by visiting the site or buy the full version of it.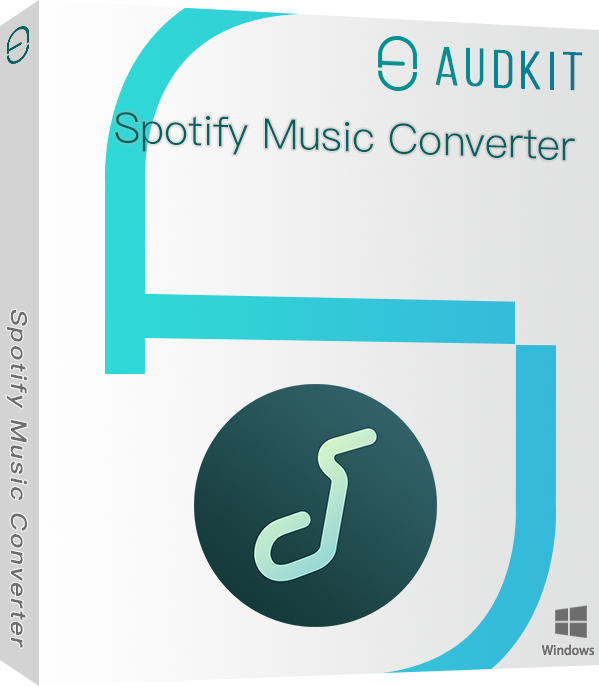 Download Spotify tracks on local before they turn grey
Convert Spotify music to common formats such as MP3
Keep 100% lossless quality and ID3 tags in the output files
Support to add Spotify music to other devices and players
Step 1: You can download AudKit Spotify on Mac and Windows. For the first step, you will have to download and install the application on your system.
Step 2: Users can try the drag and drop feature to add the Spotify songs, and import all the greyed-out songs to listen. You can copy the URL and past it in the Spotify track as well.
Step 3: You will be given the output option, and various other settings as well. Decide, which output you wish to have. The output format available is WAV, M4B, AAC, M4A, FLAC, and MP3.
Step 4: Download the songs, and click on the convert option to convert the downloaded songs to MP3. Now, you are all set to listen to them.
This is your one solid and robust answer to the question, "why are some songs greyed out in Spotify?"
---
Solution 2: Chance the VPN Network
By and large, the turned grey out songs could be brought about by nation limitation as they are not upheld in specific regions. To tackle the issue, you may check whether there's a significant issue with the VPN association on your PC or mobile phone.
Stage 1: If you are utilizing some paid VPN services, ensure it's not expired. Else you ought to re-establish it to continue using the VPN service.
Stage 2: If the VPN works fine and dandy, ensure it's associated with American or European servers, as Spotify music is ultimately upheld in the vast majority of America and Europe.
Stage 3: If that doesn't help, you may change to another VPN service for another attempt.
---
Solution 3: Clear the Cache of Spotify, along with Reinstalling the Program
Sometimes, it could happen because of a bug on the application. This can also cause greying out of some of the songs on the software. You will not know if that is causing the issue, but it is better to eliminate Spotify cache and uninstalling Spotify completely.
Reinstall it again, and see if that works. Another thing that you can do is eradicating your handset's caches. Sometimes, by doing that, you might be able to play all the songs without any issue. You can clear out the songs that have been greyed out as well and downloading them again. This should sort out the problem.
---
Solution 4: Take Care of the Internet Connection
If all of the songs cannot play, and they show greyed out, then check the internet connection and see if your device is connected to the internet. This is one of the common reasons why are some songs on Spotify are greyed out.
---
In Conclusion
So, these are some reasons why you may not be able to play your favorite Spotify songs, and why they may be greyed out. Try these solutions because they should help you sort out the greying out of Spotify songs. If you want a reliable solution, you can try downloading the AudKit app and listening to your songs without any issue. This solution is guaranteed to work. We hope this article will help you find a solution for the problem.