Spotify is one of the most popular music streaming platforms, but sometimes it can have annoying problems. Like Spotify Firewall errors, Spotify songs greyed out are one of the most common problems users may encounter. If a song turns gray, you won't be able to play it. This is a problem that can be quite frustrating.
Fortunately, there are several fixes that you can try in order to play the greyed-out songs. We'll cover each of them in this guide. If you're having problems with Spotify greyed out songs and want to know why it happens and how to fix it, read on.
---
Part 1. Why Are Some Songs Greyed Out on Spotify
Why are some Spotify songs greyed out? Get to know the common reasons why some of the songs on Spotify greyed out. Once you know the reason, it will become easier for you to resolve the issue. Read them, and after that learn about the solutions too.
Reason 1: Country Restrictions
If you are residing in another country, for instance, Germany or New Zealand, the songs even downloaded ones might be turned grayed out because of certain restrictions in that area and licensing issues of the song you are trying to listen to of the requested artist.
Reason 2: Longtime Downloaded Songs
Having downloaded the music on your local hard drive or on your gadgets, you haven't tuned in to them for a long time. At that point, the Spotify songs on your playlists will be turned gray out.
Reason 3: Censorship Issue
In some cases, a few of the songs might have failed to clear the evaluation as per the music audit system in some countries. This is another reason why some of the songs might have greyed out on Spotify.
Reason 4: Network Connections
On your desktop or laptop, the turned greyed-out Spotify songs will result from your PC's helpless network connection, similar to the absence of transfer speed, or your computer's unexpectedly turned off WiFi. Other than the turned grey out, Spotify tunes will be brought about by the Android or iPhone devices' offline mode.
Reason 5: License Expiration
Spotify must enter into licensing agreements with music companies and other copyright holders in order to play their songs on the Spotify platform. These licensing agreements have a limited expiration date – if these licensing agreements are not renewed, the song can no longer be played.
---
Part 2. How to Fix Spotify Songs Greyed Out – 7 Solutions
Based on the reasons why Spotify songs greyed out, we found some valuable and important answers to fix Spotify tunes and listen to the grayed-out songs on Spotify!
Solution 1: Re-add Greyed Out Songs to Your Library
If you haven't played a song for a long time, it may turn grey. So, the easiest way to solve Spotify greyed out songs is to re-add them to your library.
You can simply delete the greyed-out songs from your library/playlist, then search for them and add them back again. This could fix the songs greyed out on Spotify problem and allow you to play the greyed-out songs again.
Solution 2: Check the Internet Connection
If you don't have a stable Internet connection, you won't be able to stream music typically, so you may experience problems with Spotify songs greyed out. So, you can check the Internet connection to see if it is an Internet problem.
Here's how to check your Internet connection on desktop and mobile.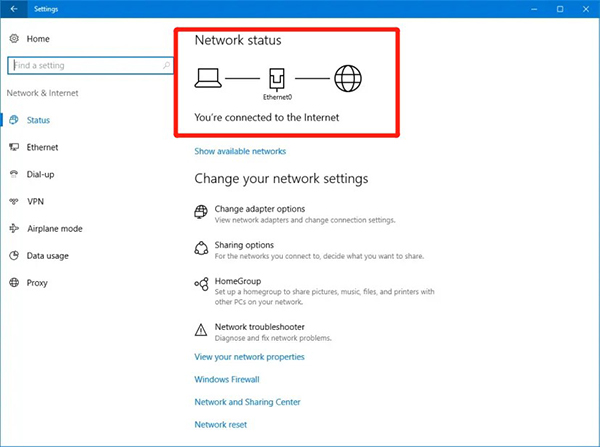 On desktop: Go to "Settings" and then select "Network & Internet" to check whether your computer is connected to the Internet.
On mobile: Go to the "Settings" app and select "Cellular" to check whether Spotify is turned on.
Solution 3: Check the VPN Network
By and large, the turned grey out songs could be brought about by national limitations as they are not upheld in specific regions. To tackle the issue, you may check whether there's a significant issue with the VPN association on your PC or mobile phone.
Stage 1: If you are utilizing some paid VPN services, ensure it's not expired. Else you ought to re-establish it to continue using the VPN service.
Stage 2: If the VPN works fine and dandy, ensure it's associated with American or European servers, as Spotify music is ultimately upheld in the vast majority of America and Europe.
Stage 3: If that doesn't help, you may change to another VPN service for another attempt.
Solution 4: Log out and Log in Again
If your Spotify premium account is expired, then you won't be able to enjoy Spotify songs in offline mode. You will find all Spotify songs greyed out. Or sometimes your account is disabled by Spotify, and you may fail into Spotify greyed out songs. You can try to log out of your account and then log in to Spotify again to fix the issue.
Solution 5: Clear the Cache of Spotify
Sometimes, it could happen because of a bug in the application. This can also cause Spotify greyed out songs. You will not know if that is causing the issue, but it is better to clear Spotify cache.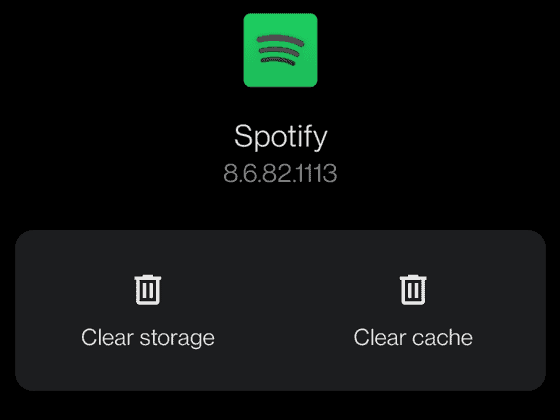 On desktop: Open the Spotify app and navigate to the "Settings" section. Then find the "Show Advanced Settings" and click on it. You will find your offline songs are stored in "Offline songs storage". Then you can locate the storage folder on your computer and clear them.
On mobile: Open the Spotify app and go to the "Settings" section. Select the "Storage" option and tap on "Clear Cache".
Solution 6: Reinstall Spotify
Sometimes reinstalling the Spotify app will fix many application problems. So, uninstall Spotify and then reinstall it, and see if that works with the Spotify songs greyed out issue.
Solution 7: Re-Download Spotify Songs [100% Workable]
If you have a Spotify song greyed out and won't play, you can re-download it and then play it in offline mode. If you have a Spotify premium account, you can directly download Spotify songs. But if you are a Spotify free user, you won't be able to download Spotify music. Hence, we recommend you download Spotify music with AudKit SpotiLab Music Converter.
It is a Spotify downloader that enables you to download any song, album, playlist, or podcast from Spotify. Whether you are a Spotify free user or a Premium user, you can use it without any problem. With it, you can keep your downloaded songs forever, and play them without caring about the Internet connection.
In this way, you won't care about expired licenses that can cause Spotify songs greyed out. Check the main features of AudKit Spotify Downloader and install it on your computer.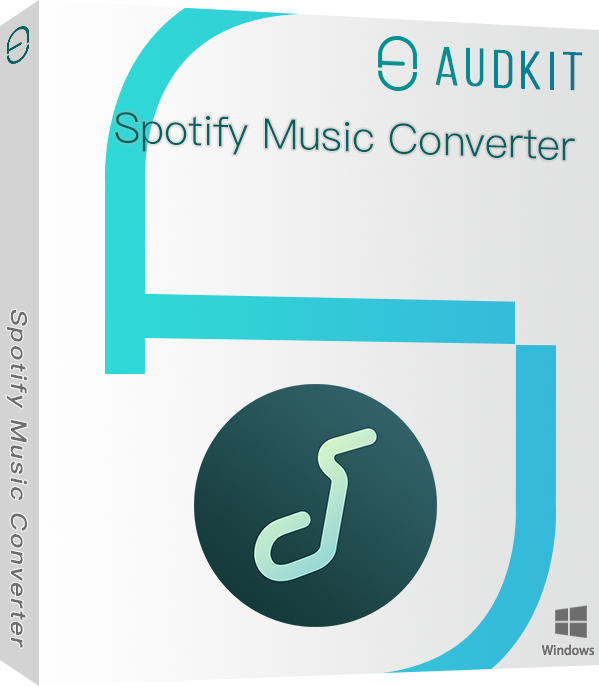 Download Spotify tracks for keeping and listening forever
Convert Spotify music to MP3/FLAC/AAC/M4A/M4B/WAV
Listen to Spotify without Spotify songs greyed out issue
Keep 100% lossless quality and ID3 tags in the output files
Now let's see how to download greyed out songs on Spotify by AudKit Spotify Converter.
Step 1 Import Spotify tracks to AudKit Spotify Downloader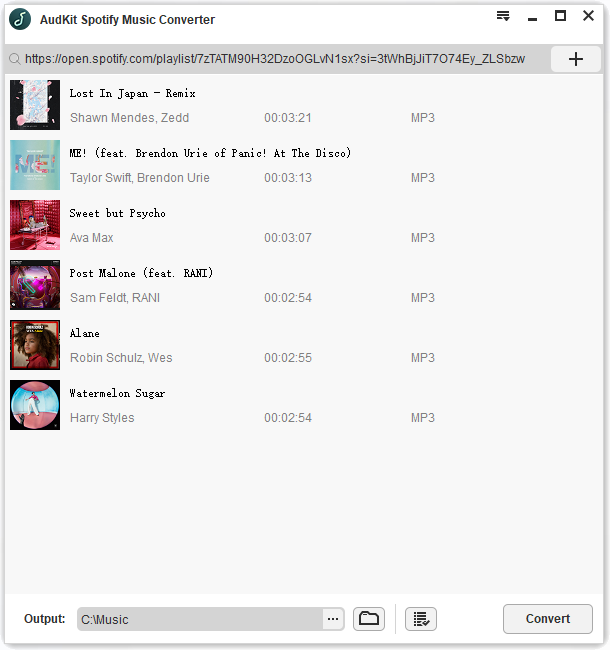 Drag and drop the songs you want to download from Spotify to AudKit Spotify Downloader. You can also copy the song/album/playlist/podcast URL and paste it into the search bar of this downloader, then click the + to add it.
Step 2 Define the output format of Spotify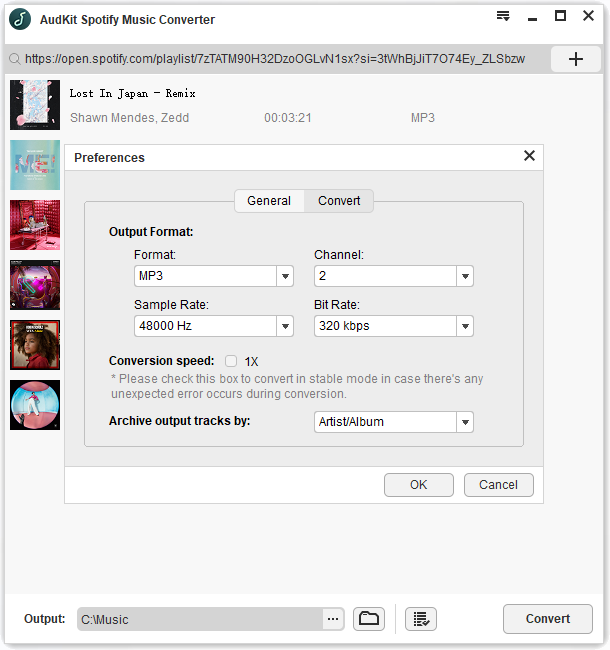 Click on the menu icon and select the Preferences option and the Convert tab. This will lead you to the output settings section. You can select the MP3 output format because it's compatible with most music players. You can also do other changes according to your needs.
Step 3 Download Spotify songs for playing offline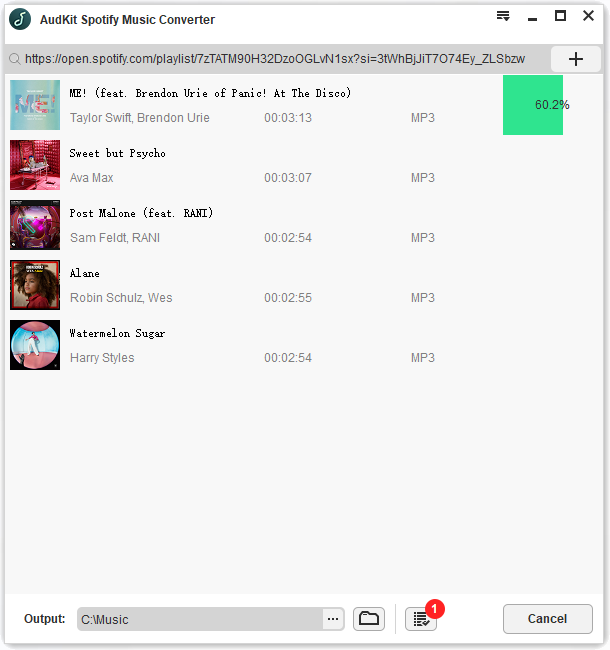 Click on the Convert button to start downloading all your added Spotify songs. Wait for a moment and you will get the Spotify songs as your own files stored on your computer. Then you will be able to listen to Spotify offline without Premium and keep them forever. You can listen to Spotify music offline without the Spotify songs greyed out issue.
---
Final Thoughts
Above are all the solutions to fix songs greyed out on Spotify. It's more simple when you figure out what caused your problem. You can also try the above fixes one by one, and you will find the AudKit Spotify Downloader is a good helper to fix Spotify songs greyed out. You can use it to download Spotify songs and keep them forever. In this way, you can listen to Spotify without caring about the issues like Internet connection, Spotify subscription, expired licenses, and so on.
---