Streaming platforms like Spotify have long been an important part of our lives, facilitating our exploration and listening to eclectic music. Most people use the free version of Spotify to keep their attachment to music, but others subscribe to paid packages to get premium benefits. If you're already a Spotify Premium subscriber, you must save all billing information and payment methods within the app.
But if your credit card expires or you want to pay in another way, you can change payment method on Spotify. Let's consider updating Spotify payment method using PC/Android/iPhone. Also, this guide will enlighten you on how to download Spotify songs without paying a penny.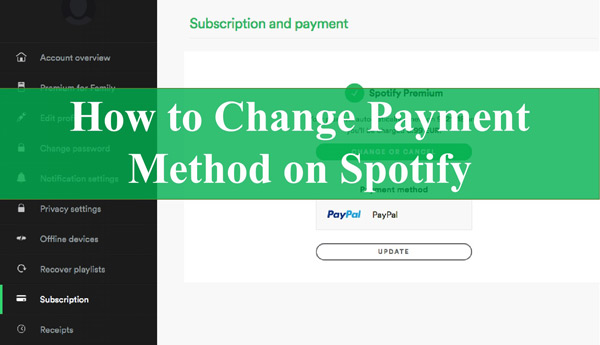 ---
Part 1. What Are the Spotify Payment Methods
If you are a new Spotify user subscribing to their paid packages for the first time, you may be wondering about payment options. Currently, Spotify supports 6 payment methods for the ease of users worldwide. The methods include:
Credit/debit card
Prepaid cards
PayPal
Gift cards
Pay by mobile
Pay as you go
Please keep in mind that these methods vary by region or country. You may be concerned about which payment method is available in your area. For that, you can access the Spotify Premium website, follow all the procedures and proceed to checkout. There you can see the payment methods available within your radius. Once you have submitted the final form, you will be charged.
Official Payment Requirements
In conjunction with paying for the service, Spotify requires that people over the age of 18 have access to the app's content. In other cases, if you are under 18 but over 13, you must obtain the consent of a guardian or parent and then agree to the payment terms.
---
Part 2. How to Update Spotify Payment on Spotify PC
As mentioned earlier, Spotify is available on a variety of platforms, all the way from PC and Android to iPhone. However, among other platforms, Spotify PC is the most convenient way to go. Keep your internet connection strong and follow the steps below to change Spotify payment method using PC in minutes.
Step 1: Open your default browser on the PC, copy and paste https://open.spotify.com/ in the search bar, and press the "Enter" key. Click the "Log In" button at the top-right corner of the screen and enter your details to log in.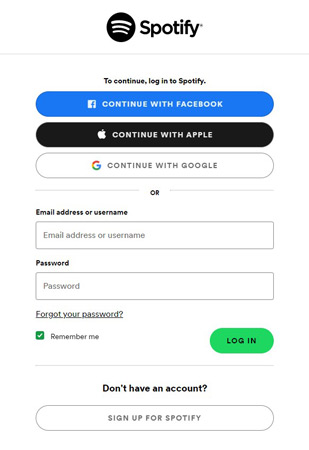 Step 2: Next, click the account "Profile" at the top-right corner of the screen. From the drop-down menu, select "Account". Now, scroll down the "Account Overview" page and access the "Your Plan" section.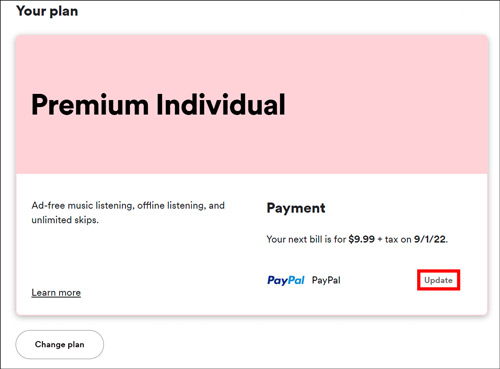 Step 3: Click "Update" under the "Payment" section. On the "Change Payment Details" screen, type in your new card details. After this, press the "Change Payment Details" button to change the payment details successfully. Your next subscription fee will be charged through your new payment method.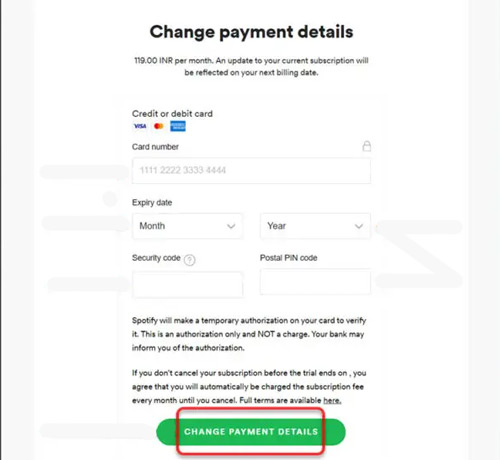 ---
Part 3. How to Change Payment Method on Spotify iPhone/Android
Android and iPhone both imply the same way of changing the payment method on Spotify. If you are an iPhone user, you can open a mobile browser like Safari or Chrome. You can open Firefox, Chrome, or any other related browser if you are an Android user.
Step 1: Open your iPhone/Android browser and click "Log In" using your credentials on the Spotify webpage.
Step 2: Click on your "Profile Picture" at the top-right corner of the screen and select "Account". Locate the "Your Plan" option and head to the "Payment" section.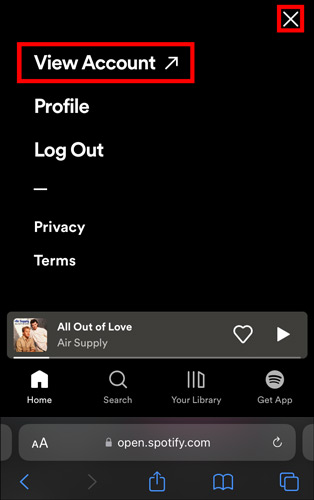 Step 3: Next, click "Update", and on the new screen, fill in your new payment details and click the "Change Payment Details" button at the bottom of your browser screen.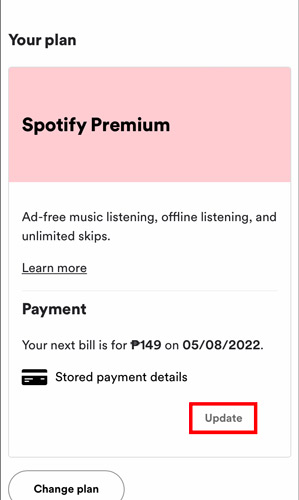 Note: In the event of a change in payment method, the service provider will issue a temporary authorization charge notice.
---
Part 4. How to Change Spotify Payment Method through a Partner
A few people buy their Spotify plans through a partner company. If you are also one of them and want to update Spotify Premium payment, you need to contact your phone or internet provider for any payment-related query. If you are still unsure about your service provider, please contact them using the steps below.
Step 1: Open Spotify and click on your profile at the top-right corner of your screen.
Step 2: Next, select "Account" to open the "Account Overview" page.
Step 3: After this, scroll down to the "Your Plan" section and click on the contact link under the "Payment" option.
---
Part 5. How to Download Spotify Songs with No Payment
Even if you're a Spotify Premium user, there are certain restrictions on downloading songs. You can download or listen to songs in the app, but you can't transfer them to other devices for offline listening. So, to overcome this obstacle, AudKit SpotiLab Music Converter provides you with support to remove Spotify Premium restrictions.
With this tool, you can download Spotify songs in various formats, including MP3, AAC, M4A, M4B, WAV and FLAC. After that, you can take full control of Spotify songs and transfer them to the desired device for offline playback without premium. All your songs are downloaded at 5X faster speed compared to other traditional downloaders. Within 1 minute, you can have 100% lossless quality Spotify music on your device.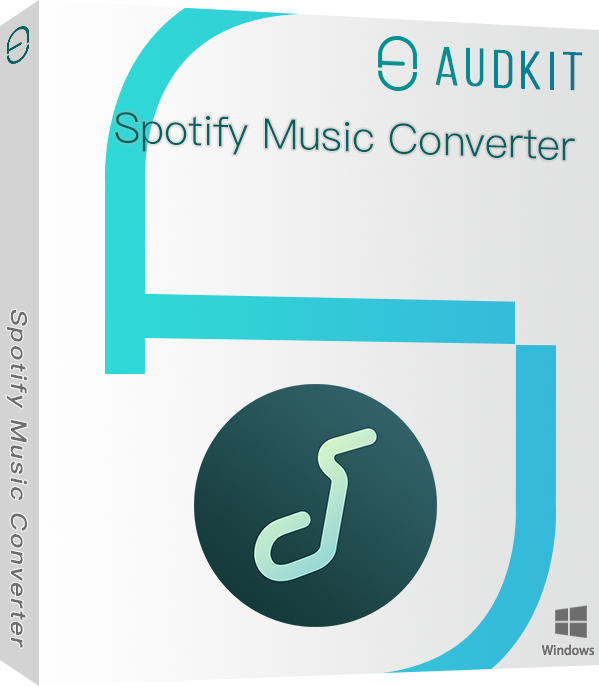 Download ad-free Spotify music, podcasts, albums and radio
Convert Spotify songs to MP3, AAC, WAV, FLAC, etc. without a premium
Customize output settings by changing parameters like codec and channel
Keep ID3 tags for organizing the Spotify music library
Step 1: Launch AudKit SpotiLab Music Converter and open the Spotify app, browse and select your preferred song. Click three dots, select "Share" from the drop-down menu and click "Copy Song Link". Paste the copied link in the link bar at the top of the screen. Afterward, press the "+" button next to the link.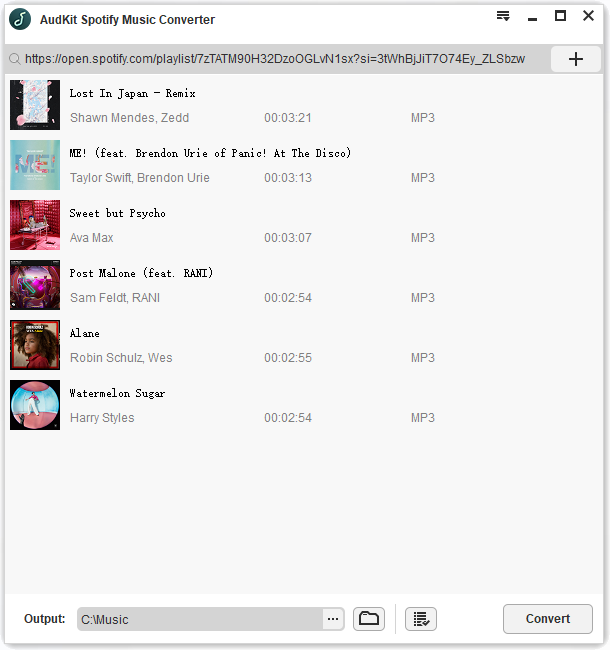 Step 2: Open the "Preferences" dialogue box using the "Menu". Set the format, channel, sample rate and bit rate in the Convert section accordingly. Following this, change the "Conversion Speed" and "Archive Output Tracks By" options as per need and click "OK" at the bottom.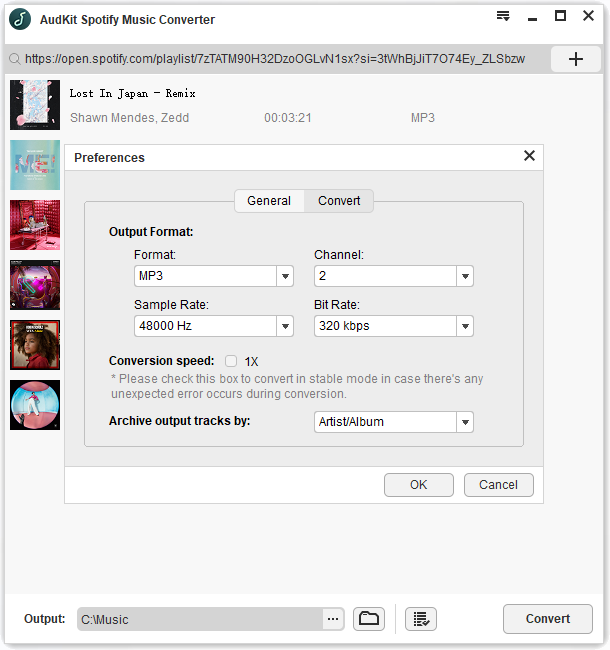 Step 3: Next to the "Output" section at the bottom of the screen, select the destination folder. Press the "Convert" button to start downloading songs. After finishing, open your folder and enjoy your favorite Spotify music offline anytime without premium.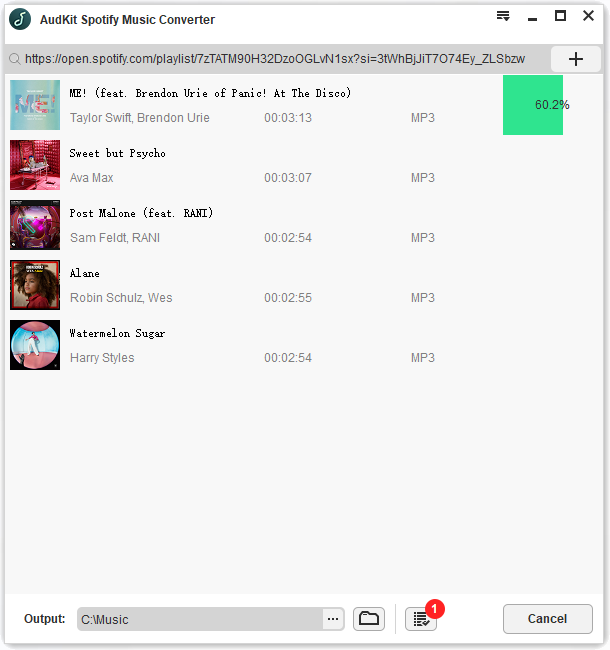 ---
Part 6. FAQs of Updating Payment on Spotify
Q1. Can I Change Payment on Spotify App?
No, you can not change payment using the Spotify app. You must use the internet browser and open the Spotify webpage to change the payment method in your Account settings.
Q2. How to Change Spotify Payment from Monthly to Yearly?
Tap your "Profile Picture" and click "Account". Following this, scroll down and find the "Your Plan" option. Next, click the "Change Plan" button under it and select your new payment plan. After choosing the payment, press the "Change Plan" button at the bottom of the screen.
Q3. Why Is Spotify Not Accepting My Debit Card for Payment?
If Spotify is not accepting your debit card payment, try again using a different browser or a payment method. If it is still not working, it might be a temporary issue. Try again after a couple of hours or get in touch with your service provider if you are a premium member through a partner.
---
Wrapping Up
If your payment card is stolen or lost, you do not have to worry a bit. With the above-mentioned easy steps, you counter your payment method problem and update Spotify payment within minutes. Moreover, even without Spotify Premium, you can use AudKit SpotiLab Music Converter to download Spotify songs and save them forever for free offline listening.
---