Voice technology has been in the limelight for quite some time. It was Amazon that first unveiled the Alexa-powered Echo and opened ways for other smart speakers' entrance into the music world. Apple and Google companies stepped in shortly, offering virtual assistant services. And now with Mycroft, your virtual assistance world is secure enough. Mycroft is an open-source voice stack that you can remix and deploy anywhere, even get Mycroft Spotify.
This smart speaker encompasses usual functionality like giving weather forecasts and offering customized voices and alarms. It's for such abilities that users want to add more juice to the listening capacity of this Smart Speaker. But is it possible to play Spotify on Mycroft?
Well, that calls for our next topic. You need a reliable tool to help your stream your Spotify playlists.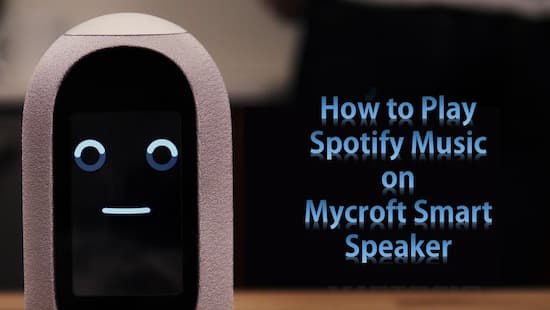 ---
Part 1. How to Use Spotify on Mycroft: Required Tool
The right tool – AudKit Spotify Music Converter – lets you enjoy your favorite hits on this Smart Speaker. AudKit works in simple ways to losslessly convert and download Spotify playlists for offline listening. The speed is awesome, managing up to 5X rate and enabling you to add up to 100 audio tracks at once. More so, easily configure own settings and enable the playing of Spotify music in the car, MP3 players, and DJ software, among other devices.
AudKit is well advanced in converting skills and will carefully remove protection from Spotify songs and convert Spotify to MP3 and other formats, including AAC, FLAC, WAV, and others. It will also save 100% raw metadata, retaining the music titles, track numbers, artists, and much more.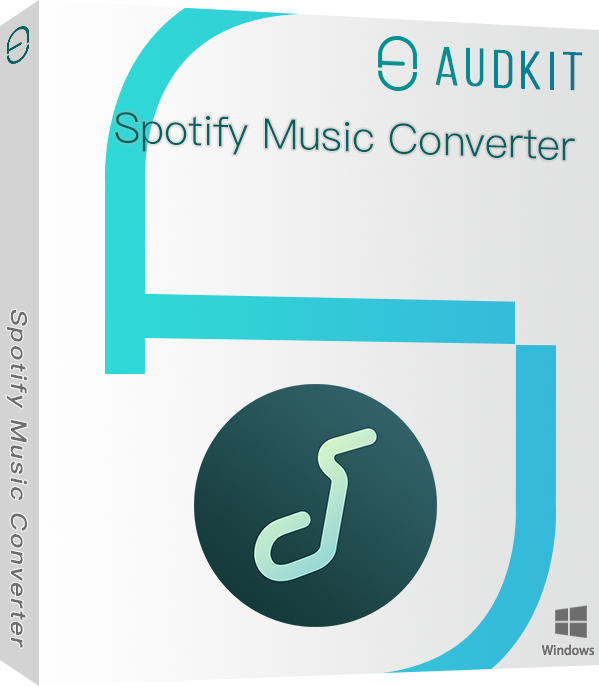 Quick conversion speed of a 5X rate
Converts files to various formats like MP3, M4B, etc.
Saves lossless quality and maintains the metadata
Play converted music on MP3 players, car systems, etc
---
Part 2. Download Spotify Music on Mycroft: 3 Detailed Steps
You need a reliable tool to help you unleash Spotify skill for Mycroft. Follow these steps to use AudKit Spotify Music Converter to download and convert Spotify songs to MP3.
Step 1 Import Spotify music to AudKit app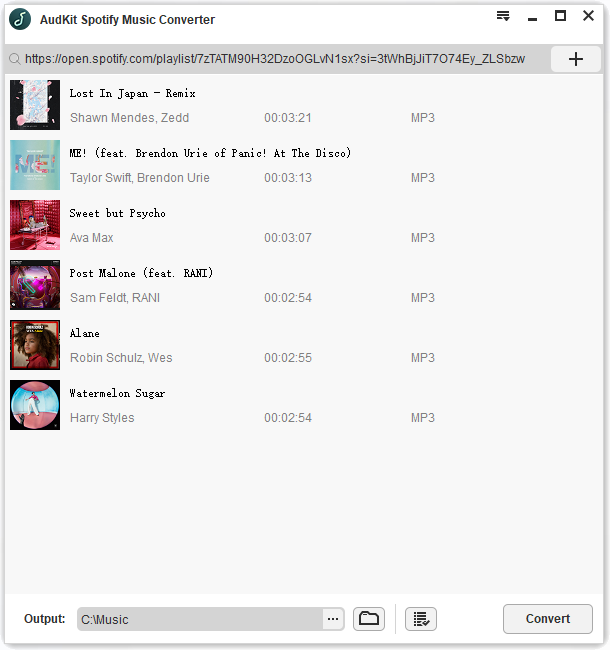 Once you have downloaded AudKit Spotify Music Converter, install it and launch it on your computer. Immediately, the Spotify app will open. Then browse through the Spotify Music Library for the songs you wish to download for conversion. Add the songs by dragging and dropping them to AudKit interface. You can as well copy and paste the links of the Spotify music to the search bar in AudKit. Next, hit the "+" icon to load your selections to AudKit.
Step 2 Reset your output settings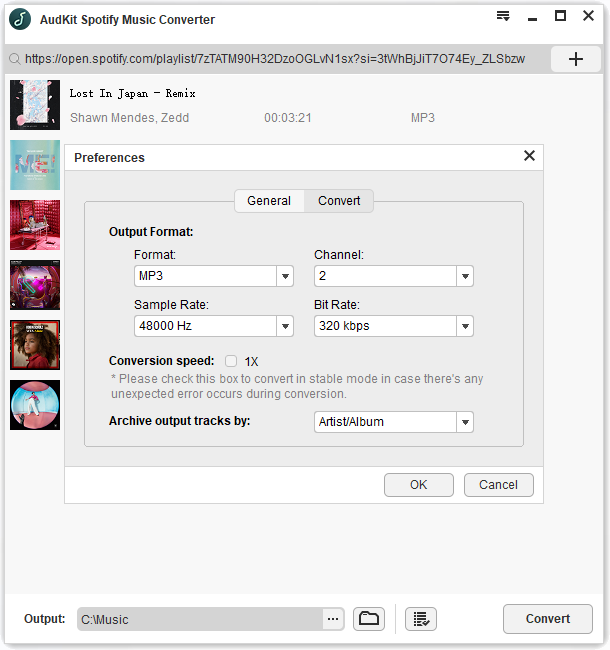 In this step, set the output format to MP3 format. Go to the 'Menu' bar and choose "Preferences". Then click the 'Convert" option. You'll then enter the "Settings" page. Now customize the output format and other settings such as bitrate, channel, sample rate, and conversion speed. Next, click the "OK" button.
Step 3 Convert Spotify music to MP3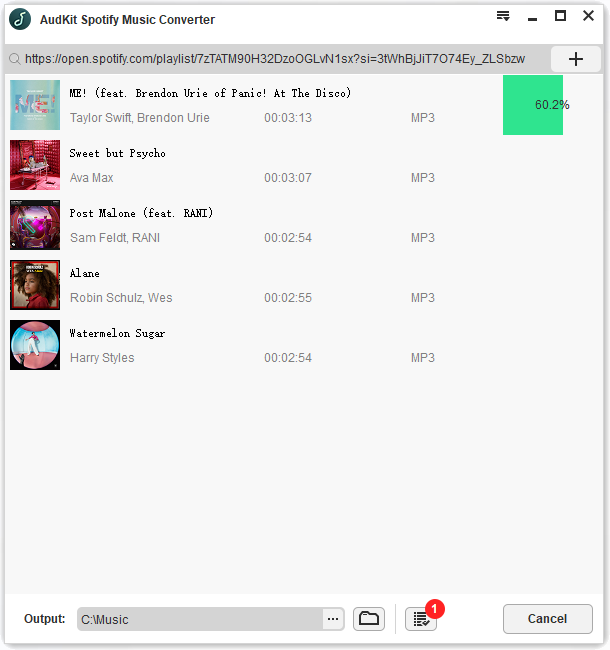 Click the "Convert" button and let the tool start to convert your files to MP3. AudKit will run at 5X speed. When the process is completed, check for the converted Spotify music in the 'Converted' folder.
---
Part 3. How to Use Add Spotify Music on Mycroft (Linux-based Devices)
Linux, an open-source operating system, is widely used on most high-end devices. It is reliable and free of viruses as compared to other systems. However, you can't play MP3 files directly on Linux-based devices. MP3 codec is closed-source hence not supported on most Linux devices. Follow these steps to convert your music to an open-source format with built-in audio tools on Linux and then add it to Linux-based devices.
Step 1. First, install 'Sound Converter' by opening up a terminal window on a Linux desktop. Press 'Ctrl+Alt+T' keyboard keys. Then follow the command-line installation instructions corresponding to the Linux distribution you use. For Ubuntu, use the Apt command: 'sudo apt install soundconverter'.
For Debian, use the Apt-get command: 'sudo apt-get install soundconverter'.
For Fedora, use Dnf command: 'sudo dnf install soundconverter'.
For OpenSUSE Linux, use Zypper command: 'sudo zipper install soundconverter'
Step 2. Next, convert the MP3 file to 'OGG' format, a dominant open-source audio format. Launch the 'Sound Converter' application on Linux PC.
Step 3. Click the 'Settings' icon.
Step 4. Find the section labeled 'Where to place results?' at the top of the app then click 'Into Folder' > 'Choose'.
Step 5. Identify a folder on your Linux device where you can save your files and then click the 'Open' function.
Step 6. Then find the 'Type of results?' and change it to 'OGG Vorbis' format by putting '.ogg' extension to your file.
Step 7. Next, click the 'Add file' option to add the MP3 files to the app.
Step 8. Click the 'Convert' button to convert your files.
Step 9. Lastly, open the conversion folder and access the converted files on your Linux-based device.
How to Use Voice Command and Ask Mycroft to Play Spotify music
Use Spotify skill for Mycroft to enjoy music without reaching out to your phone or remote. Just speak the words through voice command and voila! Mycroft will play your Spotify music.
Go to the 'Settings for the Voice' section.
Then tap on the 'Accessibility' option and tap the 'Voice' Access.
Next, tap the 'Use Voice' Access.
Lastly, say a 'Command' asking Mycroft to play Spotify music. You'll be able to choose which voice to act as the commander.
---
Conclusion
Nothing should limit you if you want to play Spotify on Mycroft. Just convert your music with the best tool – AudKit Spotify Music Converter. It comes with an intuitive interface, accommodating even beginners. Convert your Spotify songs easily and enjoy them on every device.
---