Creating a raving fanbase as a DJ is not entirely dependent on the skills but also on your DJing tools' choice. Well, if looking to kick start your DJing career or exploring new DJing hobby experiences, you definitely should include Ableton Live software among your "must-have software list."
Ableton Live software is a music sequencer and DAW available for Mac and Windows users. The software is not a "traditional DJing" software; instead, it is a more flexible tool designed for live performances. It is used for composing, recording, mixing, and mastering music. And with online music platforms being the most preferred music sources for DJing, you might be wondering, is it possible to link Spotify to Ableton and access the vast music libraries on Spotify?
Unfortunately, this is practically impossible as there is no one official method to make "Spotify to Ableton Live" possible. It is quite disappointing, but you do not have to worry; we already have a solution lined up for you.
This piece will feature a unique tip on how to record Spotify into Ableton Live. Let's get at it!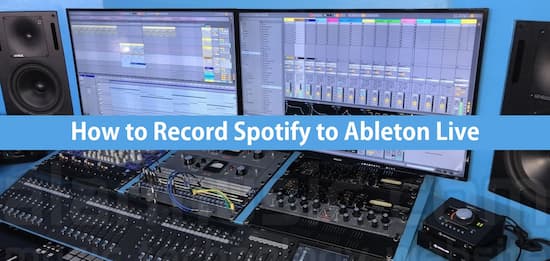 ---
Part 1. How to Record from Spotify to Ableton
So, why is it impossible to link Spotify to Ableton? Well, like most online music distributing platforms, Spotify music contents are copy protected. Spotify has enforced this policy for the best interest of the artists and content creators. The protection policy is imposed to ensure that Spotify users do not download or play Spotify music content on unauthorized platforms such as Ableton Live. This is in the efforts to prevent piracy and illegal distribution of Spotify music content.
In essence, it is impossible to record from Spotify to Ableton live. However, there is a reliable method to make it possible- using a third-party software to help download and import Spotify songs to Ableton Live. Here we highly recommend that you use the AudKit Spotify Music Converter. This professional software is knit with top-notch technology to help Spotify users bypass music copy-protection and ultimately help them download and convert songs from Spotify to MP3, AAC, M4A, and so forth. Then import Spotify songs to other media playing for offline playback.
With the software, you can access and download limitless Spotify songs and then import them to Ableton Live for mixing. As far as Spotify music download is concerned, AudKit Spotify Music Converter Software is the best. Below are a few additional features that make it a top Spotify music downloading tool.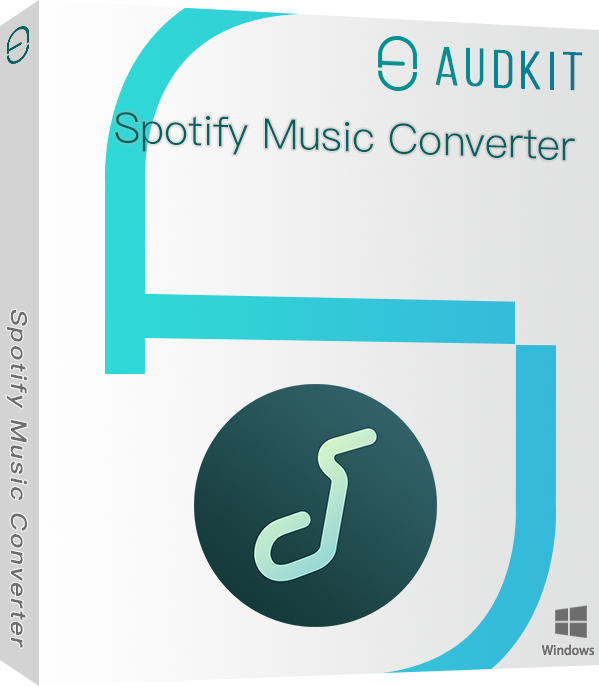 Retains 100% lossless sound quality and ID3 tags
Supports batch download Spotify songs to MP3
Customize output settings for multi-devices
Work at 5X faster conversion speed
Here is a step-by-step guide on how to record from Spotify to Ableton using AudKit Spotify Music Converter.
---
Part 2. Import Spotify Songs to Ableton: Step by Step
First, you need to download and install AudKit Spotify Music Converter on your PC. audit is available for Windows and Mac users; therefore, ensure you have the right version for your computer system software. After download, go on to launch and register, then follow the following steps to get the job done.
Step 1 Add Songs, Albums, Playlists from Spotify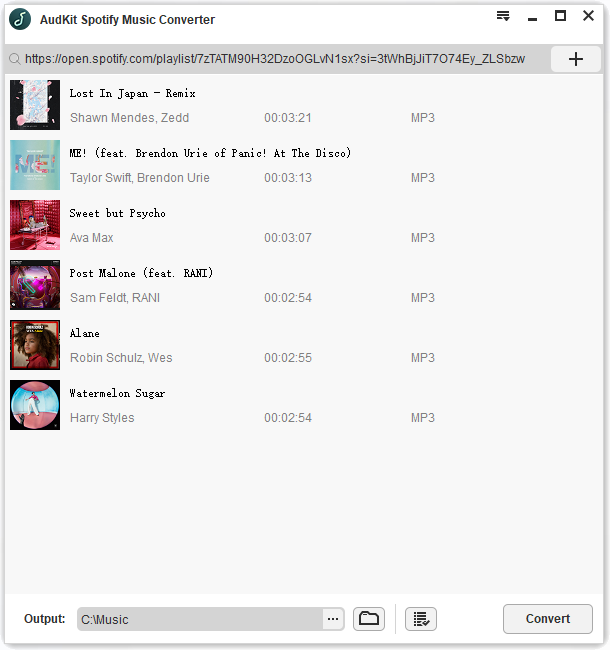 Start your Spotify app, Login to your account. Browse and select your preferred songs, albums, tracks on Spotify. Go on to drag and drop the selected songs onto AudKit's main interface. Alternatively, you can right-click on the selected song and click on "Share" and then "Copy Song Link." Proceed to paste the link onto AudKit's search and hit the "+" tab to import it. You will have to repeat this for each song you select.
Step 2 Customize output format and audio parameters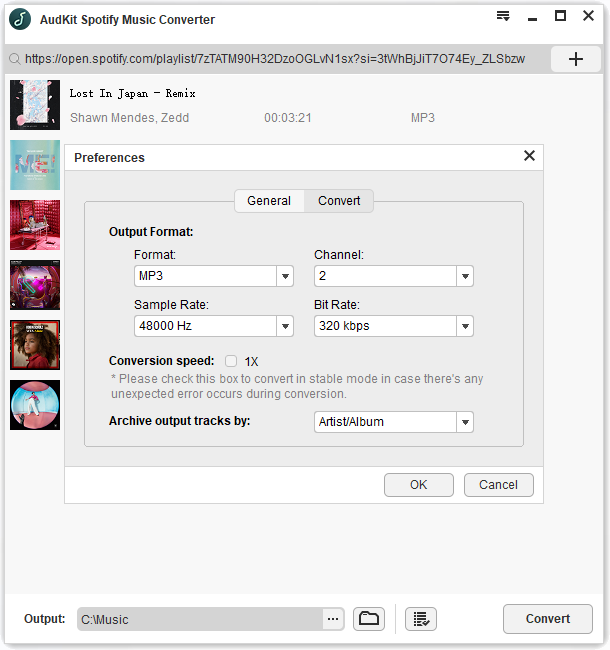 On the taskbar at the top of the interface, click "Menu" then "Preferences." Here you can select your preferred music output format to either MP3, M4A, M4B, FLAC, WAV, or AAC. You can also edit basic audio parameters such as audio bit rate, sample rate, and channel. Note: For AudKit windows version users, we highly recommend that you change the default conversion speed from 5X to 1X for a more stable conversion process.
Step 3 Start download and conversion of Spotify songs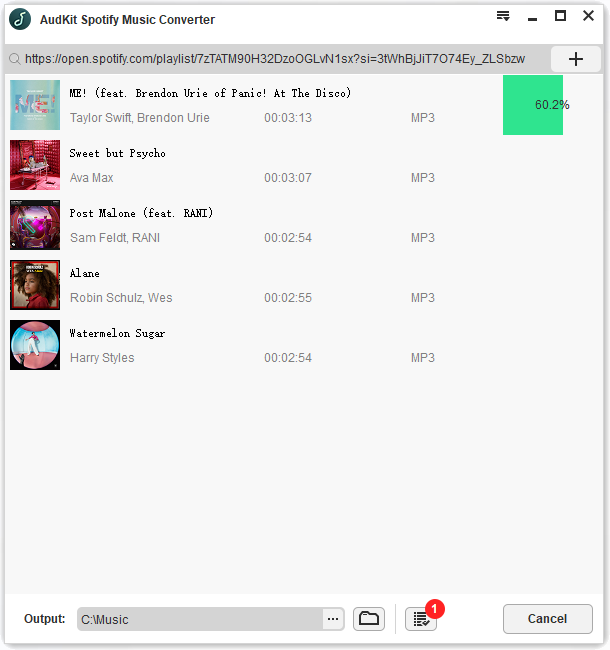 Once you have completed setting your audio parameters, click "Convert" at the bottom to begin the download and conversion process. All your downloaded songs will be automatically be saved in the local folder. Click the folder icon at the bottom to access your downloaded Spotify songs.
Step 4 Import Spotify songs to Ableton
It is now time to transfer your Spotify songs to Ableton, and here is how you do it!
Launch Ableton, access the menu, and click on "File."
Select "New Live Set" to start a new project.
Click 'File,' then click 'Open" option.
Click on the folder Spotify songs.
Click a file to select it, and then select "Open."
---
Conclusion
From our tutorial, you can see how easy it is to record from Spotify to Ableton. All you need is the right tool- AudKit Spotify Music Converter software. The program will help you download, convert and transfer Spotify songs to Ableton live, from where you can mix, arrange, and master Spotify songs as you wish.
---