Spotify has come up with its latest Widget for iOS 14, and for Android, the company is still working on the new Beta version. It is said that Spotify is working on launching its new Widget for Android 12; however, the work is still going on. This article will help you understand how to get Spotify widget for iOS 14 and Spotify Widget for Android. The good thing about this Widget is that it will let you control your Spotify songs without going back to the main app over and over again. You will be able to manage your song, find the details of the song, pause it, jump to another song, and more with just one tap.
This is the reason why Spotify widgets are so in demand. Find out the details about how to get the Spotify widget for your iOS and Android device here!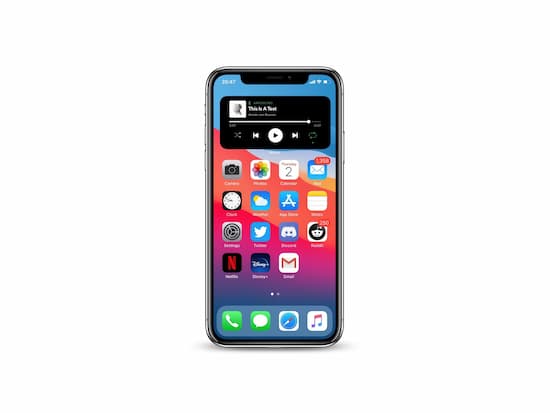 ---
Part 1. What Is Spotify Widget
Spotify Widget is a mini version of Spotify. You can get it on your Android or iOS device and easily listen to songs. In addition, the Widget will offer an embeddable view of podcast, episode, playlist, artist, track, or album. This makes the music listening experience better.
Spotify has already released the iOS 14 widget. This Widget will let you quickly back to the music that you are listening to rather than visiting Spotify over and over again. This Widget will display up to five songs, podcasts, albums, or playlists that you have recently listened to. Just by taping the cover, you will be able to go back to the content, and in this case, the content will be the track.
Basically, this small Widget will work as a mini player and display the details of the songs and playlists you have recently browsed. However, for Android, the work is still going on, and there is no announcement regarding when the Widget will be launched for the users. Just remember that the Spotify widget is currently missing in Android.
Here are some of the features of Spotify Widgets that will interest you:
The Widget will display up to five recently played songs. Four songs will be shown in a horizontal row, and at the top, you will see the most recent.
You will be able to tap on a small thumbnail to get back to the Spotify app.
The background color will be automatically updated according to the thumbnail image of the track you are playing. For example, if the singer is wearing yellow, the background will change to yellow.
---
Part 2. How to Use Spotify Widget iOS 14
If you want to get the iOS 14 Spotify widget, here's the good news for you all. This Widget is available for every iOS 14 users. This section will help you understand how to go about it seamlessly.
Step 1: Update your Spotify application first. You should be able to see the widget pop-out. If not, close the application and relaunch it.
Step 2: Once you see the Widget, just touch and hold it.
Step 3: You will see the Add button, which will be a + sign. Please tap on that.
Step 4: In the list, you will have to choose the Spotify widget.
Step 5: Two sizes for the Spotify widget will be shows. One is a 2×1 rectangle, and the second is 1×1 small. Tap on one.
Step 6: On the home screen of your iOS device, place it anywhere.
Step 7: Finally, click on done.
---
Part 3. How to Use Spotify Widget Android
For Android users, you will notice that the Spotify widget has disappeared. Well, that's because Spotify has completely removed the Widget for Android users but is working on the new one. So, until you get to experience the new Widget, here's what you need to do:
Step 1: Uninstall the current Spotify version.
Step 2: Go to the Google Play app and click on Don't auto-update apps.
Step 3: Download an older version. Look for the 8.15.16.178 version.
Step 4: Permit your Android device to download the older version.
Step 5: Install it, and Widget will pop up. Ensure not to update your Spotify to the latest version.
---
Bonus: How to Play Spotify on the Phone Offline without Premium
If getting the Widget is too much hard work, you can simply download the Spotify songs and listen to them on any device you want. To do this, you will need a Spotify songs converter tool known as AudKit SpotiLab Music Converter. This robust and easy-to-use tool will let you download unlimited Spotify songs. Once you do, you can simply transfer them to any device.
AudKit Spotify Music Converter is a dedicated Spotify song converter and downloader. It lets you convert Spotify songs into different audio formats. To download AudKit Spotify Music Converter, visit the website and get the iOS or Windows version.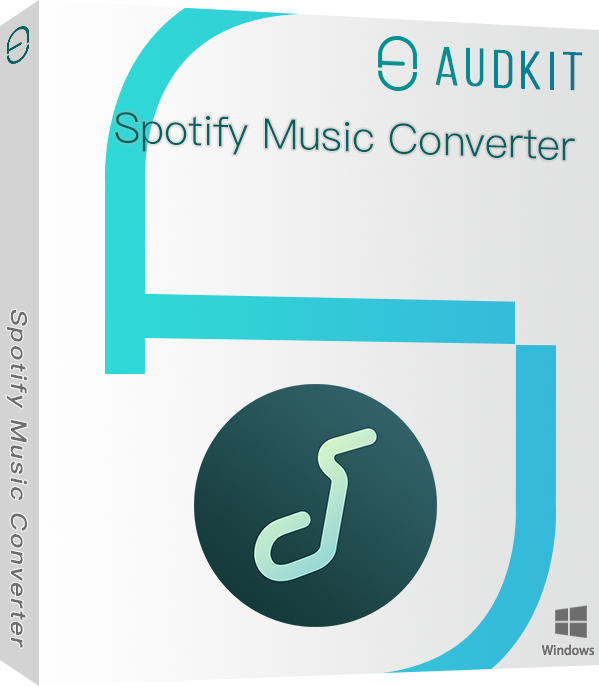 Easily do batch conversion with 5X speed
Convert Spotify songs to MP3 and different audio formats
Transfer downloaded Spotify songs to any device
Maintain complete ID3 tags and original quality
Stepwise Guide to Use AudKit SpotiLab Music Converter
Step 1 Download and add Spotify songs to AudKit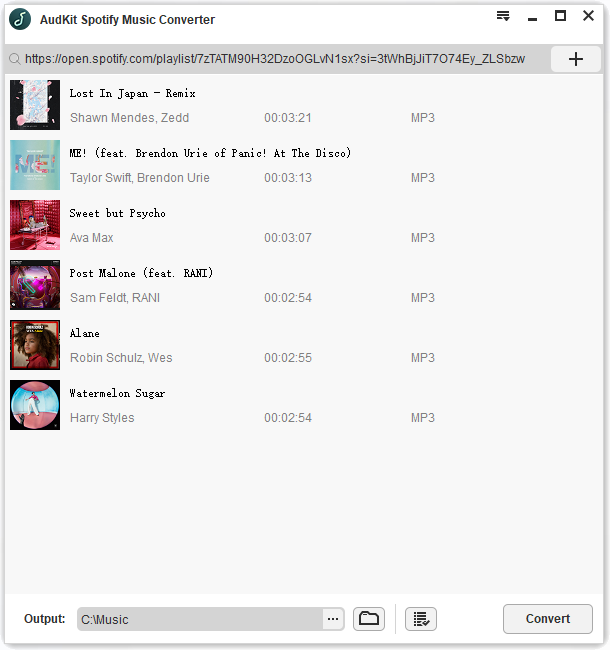 Download AudKit Spotify Music Converter on your computer and launch it. Now on the home screen of the converter, drag and drop the Spotify songs that you want to download.
Step 2 Customize Spotify output profiles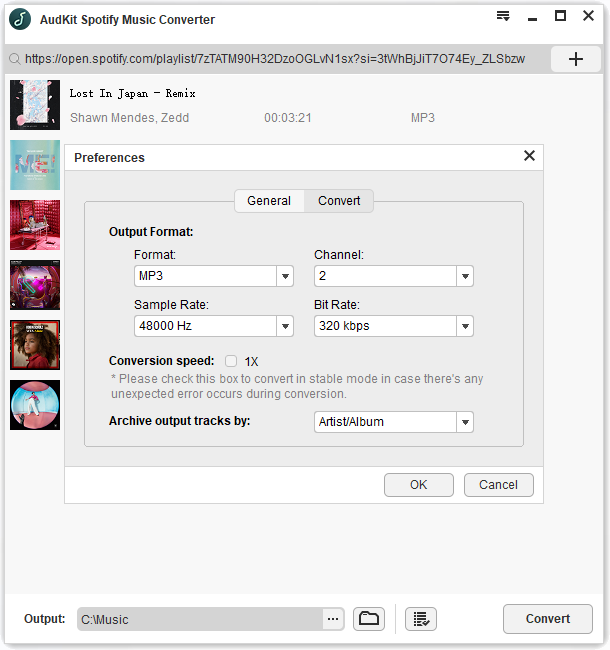 Go on and customize the output format first. You can choose from WAV, M4B, MP3, AAC, etc. Along with this, you can set the audio attributes as well, for example, bit rate, sample rate, channels, etc.
Step 3 Convert and download Spotify songs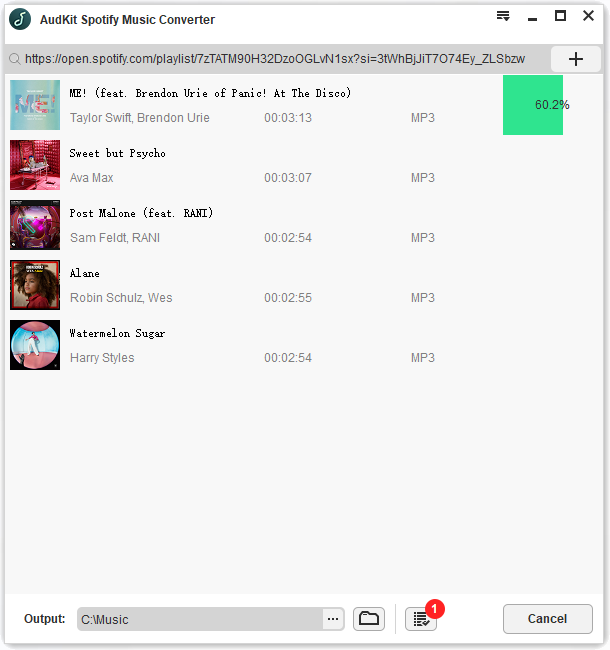 Hit the convert button that you see at the bottom to start the conversion process. To find the song, you need to click on the folder icon. Now, transfer the songs to the computer.
Step 4 Move the download Spotify songs to the phone
Take a USB cable to connect your device to the computer. Go to the folder of your computer where you have saved the Spotify songs. Now, transfer them to your device, and that's it.
---
Part 5. Conclusion
Now you know how to get Spotify iOS 14 widget and Android Spotify widget. Follow the steps that we have shared and if you want to listen to Spotify songs without spending the price for the premium subscription, download AudKit Spotify Music Converter.
---