Are you a passionate Spotify application user? If you are, you might be one of the many music lovers who are still listening to the top and hit songs all the time. Spotify has been recognized as one of the best streaming music platforms that can provide users with millions of tracks and incredible features. It is the best thing to access all your favorite Spotify playlists in any form of media and music player.
Here, we will address the steps required to transfer Spotify music to Foobar2000. So now you can fully enjoy those tracks whenever you want. If you are one of the several individuals who enjoy using Foobar2000, you will gain a lot from this guide.
Foobar2000 is among the various audio players used in the city. It is often referred to as "fb2k" and is recognized as a suitable free software audio player for many phones. Many devices support it such as android, gadgets, and even computers with Windows. It was developed by Peter Pawlowski and popularised in December 2002 due to its attractive interface features and configuration capacities.
It supports many of the most commonly used file formats like MP3, AAC, MP4, Ogg Vorbis, ALAC, FLAC, and many more.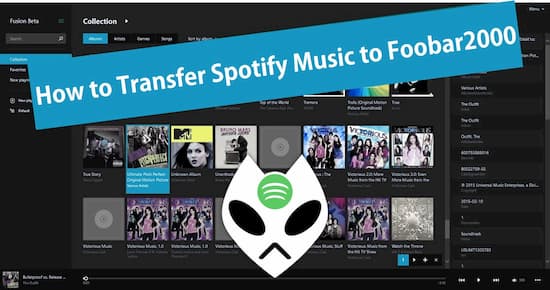 ---
Part 1. How to Play Spotify Music in Foobar2000: Tool Required
Foobar2000 is renowned for its highly modular structure, range of features, and considerable configuration versatility for users. It has multiple functions for managing directories, files, and metadata. Supporting a wide range of audio formats and a converter interface with command line encoders is its specialty.
All you can do to note is that, apart from Spotify, all music downloaded from Spotify is incompatible with the other players. All songs from Spotify also on the one hand are kept safe by digital rights management. But on the other side, all Spotify music can be played in the OGG format. You are not permitted to start Spotify music on foobar2000 freely. You, therefore, need to use AudKit Spotify Music Converter to eliminate all of Spotify's security.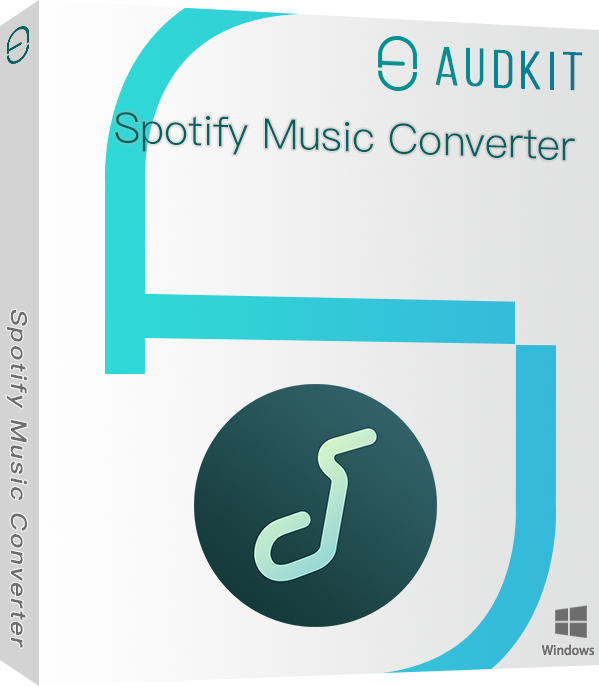 Various output formats support, such as MP3, FLAC, M4A, etc.
Keep ID3 Tags and 100% accuracy of uncompressed audio
5X conversion speed to convert Spotify tracks quickly
Batch downloading 100 Spotify tracks files at a time
The conversion process tracks from Spotify are straightforward. You need to download the Spotify Music Converter Audit first. For both mac and windows, the software is accessible, and it can be purchased and downloaded from its website. If you'd like to check the software's validity, you can go ahead and then use the software's free version to convert 1 minute of each track.
AudKit is a simple-to-use Spotify music downloader and converter created to help you download and convert Spotify tracks, music, playlists, radio, respectively, to your local computer. And convert Spotify to MP3, M4A, WAV, or other standard device formats.
The converter is available in two versions for Windows and Mac. Users can now download the correct version and enable AudKit Spotify Music Converter to convert Spotify songs to MP3 at an amazing speed.
---
Part 2. How to Add Spotify Music to Foobar2000: Step by Step
Preparatory Step 1 Download AudKit Spotify Audio Converter
Click the Download button and activate the converter to install the AudKit Spotify Music Converter on your computer, and it will only open the Spotify desktop app.
Preparatory Step 2 Register for AudKit Spotify Audio Converter
Please open the Menu > Register from the top taskbar to explore all the features of AudKit. Enable the complete version, copy-paste your license email, and verification code.
Step 1 Respectively add Spotify songs, albums, playlists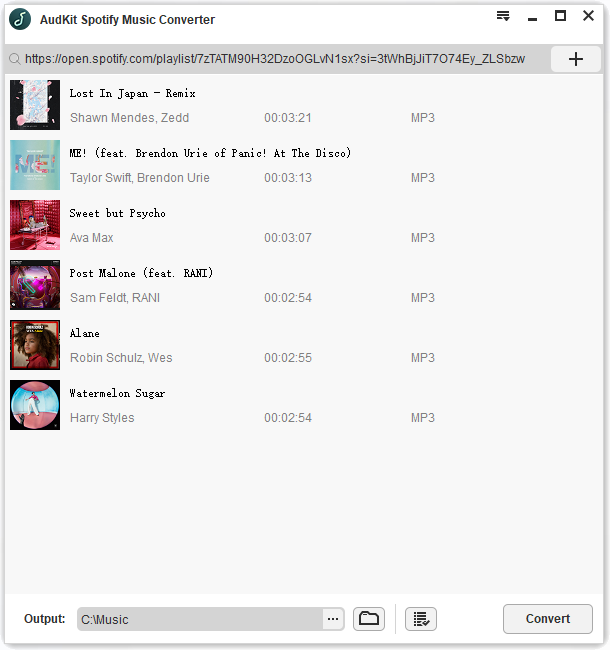 Browse and pick Spotify app songs, albums, or playlists, regardless of whether you're a paid and free Spotify user. Right-click on the track you selected > Share > Copy Song Link. Then paste the link on AudKit 's interface into the search box. To import it, you can drag and drop songs directly from Spotify to the converter.
Step 2 Customize the audio properties and output format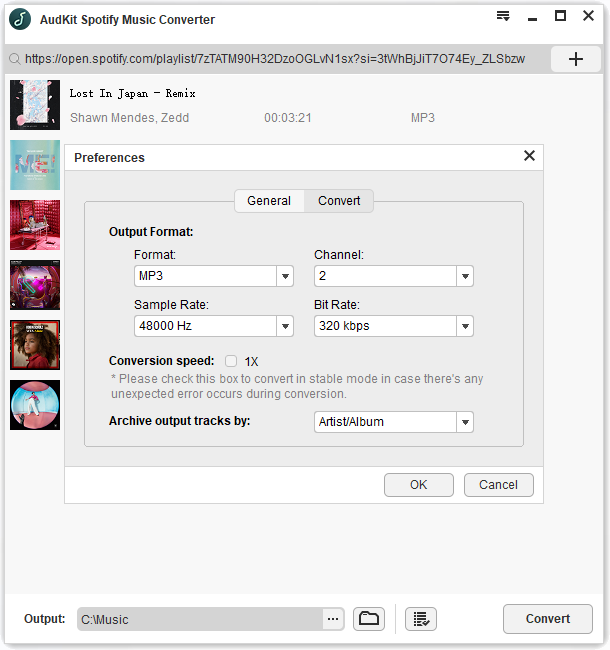 Tap Menu > Preferences on the upper taskbar. You can then reset the file type to MP3, AAC, M4A, M4B, FLAC, WAV by choosing the Conversion option. You can edit other audio specifications, like channels, sampling frequency, bit rate, and how output tracks are archived.
Tip: The default AudKit Spotify Music Converter for Windows running speed is five times. Reset the conversion speed to 1 time if you require a more reliable conversion.
Step 3 Start converting Spotify to MP3 for Foobar2000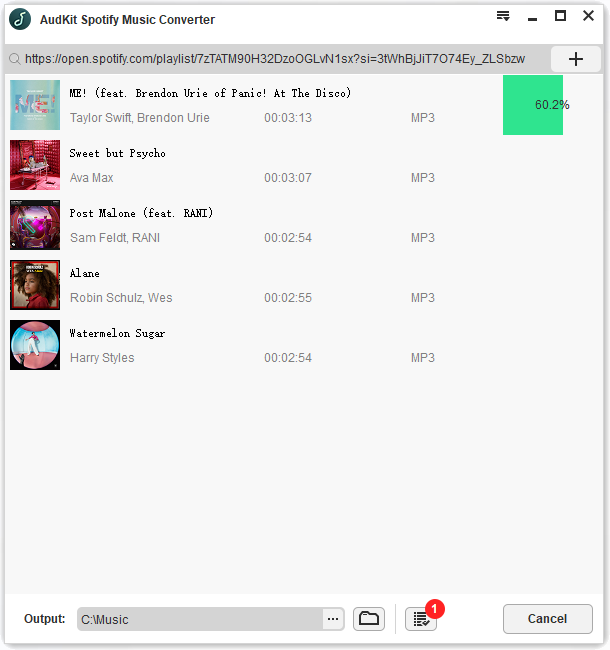 From the lower-right corner, press the Convert button. Depending upon your need, the software will start the conversion. All downloaded Spotify songs are stored as MP3 files in the local folder after the conversion process. By clicking on the folder icon, you will find the folder. At any moment and anywhere, you can now transfer and play Spotify songs on any device.
Finally, you can now continue with importing those to Foobar2000 once the downloaded songs are ready. You could do this easily by clicking the "Zip" button on your Foobar2000, which is situated at the top left – hand corner, preceded by clicking the "Add Folder" button. You'll open the new pop-up window. You have to choose the folder where your downloaded songs have been saved, then click the "Select Folder" to connect it to Foobar2000 ultimately and now use the Spotify playlist in foobar2000.
---
Conclusion
Foobar2000 is one of several audio and music players out there that many are still using so far. Although it has many beautiful features, the playing of any Spotify tracks does not help it. But the use of Audkit Spotify Music Converter will solve this.
---