Tidal is a popular music streaming service that stands out from the competition by offering lossless streaming. You may enjoy movies, podcasts, and music reporters in addition to music after you become a member. Tidal not only respects the rights of artists, but also those of users. Tidal has drawn the attention of those who enjoy high-quality music (Hi-Fi music) in addition to 320kbps music.
Moreover, Tidal doesn't provide a free account – only a 30-day trial – you can't listen to the music for free when the day elapses. You have to pay for its most basic Premium membership or a Tidal HiFi subscription for up to $9.99 per month.
When your Tidal membership expires, you are no longer able to download or listen to your Tidal playlist. In this post, we'd like to help you solve this problem. We will walk you through the easiest approach to download Tidal music without Premium.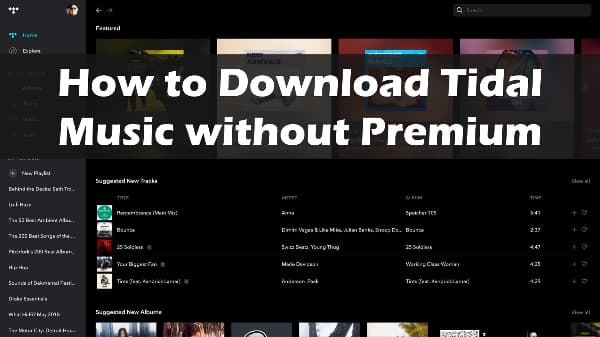 ---
Part 1. Download Tidal Music without Premium: Tool You Need
For music fans, the 30-day free trial period is insufficient. If you want to listen to Tidal music for longer, freely share your favourite songs with family and friends, or play Tidal music on many devices such as MP3 players, smart TVs, PS5, PSPs, and so on, you will need to figure out a means to retain the songs forever and make sure the audio files are genuine. So, how can we get Tidal music for free within the first 30 days? Let's make use of the AudKit Tidal Music Converter.
AudKit Tidal Music Converter has consistently outperformed the competition in the Tidal converting industry. You may use the app to download Tidal to MP3, AAC, FLAC, WAV, or AIFF files from Tidal. With any Tidal account, it may download Tidal songs to enjoy offline. AudKit is such a saviour that, because of its cutting-edge technology, it can convert audio 10X quicker than usual. The lossless music will be maintained together with ID3 tags that include artists, albums, and other information.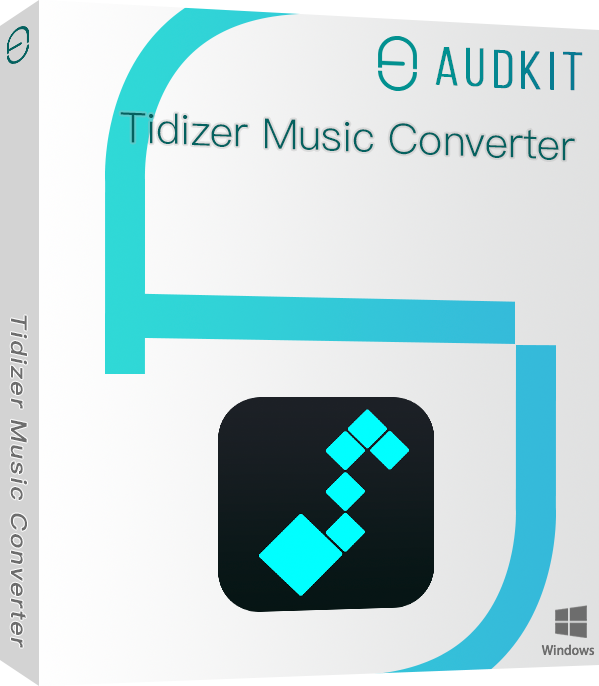 Main Features of AudKit Tidizer Music Converter
Download music from Tidal on the computer for offline listening
Convert all Tidal files to Lossless, MP3, FLAC, WAV, and more formats
Export Tidal music in lossless quality along with all ID3 information
Let you offline play Tidal music on any device without Premium
---
Part 2. How to Download Music from Tidal without Premium
Step 1 Download and register for Tidal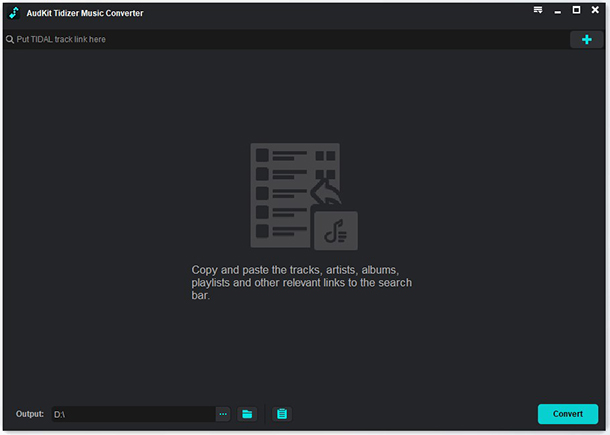 AudKit should be installed on your computer. Then we will be able to download songs from Tidal. On the start-up page of AudKit, you'll see an Open Tidal Web Player button. Click on it to launch a Tidal web player.
By selecting the login option, you will be led to your Tidal account. Fill in the blanks with relevant information, and please confirm that you are still inside the 30-day free trial period.
Step 2 Import Tidal and set parameters for Tidal music download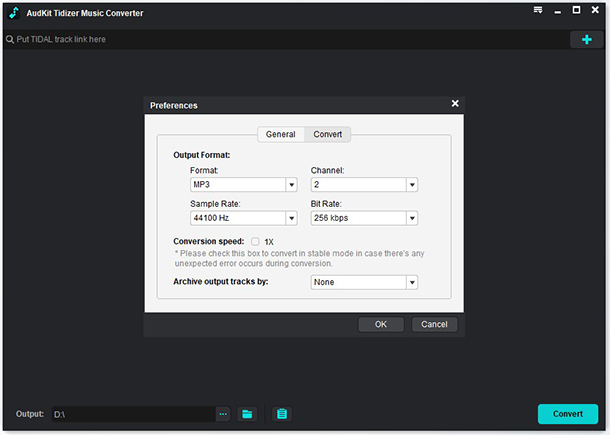 When the pop-up appears, tap the Settings icon on AudKit's upper right bar, and you will be able to adjust the output parameters to suit your needs. The tracks are available for download in Lossless, MP3, AAC, FLAC, WAV, etc. formats. If you want to preserve high-quality Tidal music, the Lossless, FLAC and WAV should be your primary choice.
Step 3 Download Tidal music without Premium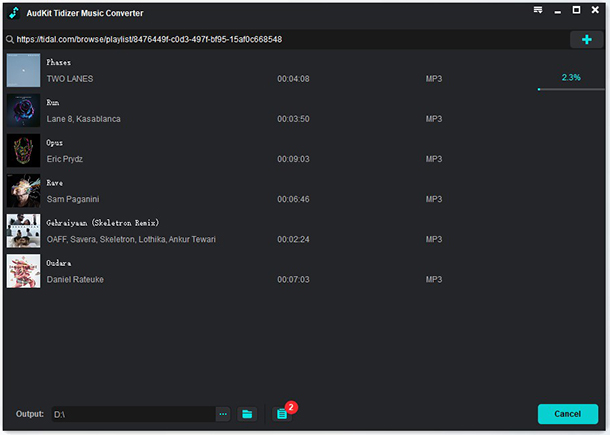 You've arrived at the last stage! You should first browse AudKit's catalogue before moving on to a specific song, album, or playlist. Click on the target after you've found it and then click the Add button. AudKit will load and list the music automatically. Wait while you press the Convert button on the Convert page. The songs will be converted as quickly as possible. However, the actual speed is determined by the state of your computer and network.
Check the converted music in the History section or the local folder after the conversion. All Tidal music songs that have been downloaded are now available for offline listening without Premium.
---
Learn More: How to Get Tidal Premium Free Trial
Tidal provides a 30-day free trial to all users to entice them to subscribe to their Premium or Hi-Fi music subscriptions. In this section, we'll go through the basic procedures for starting a free Tidal trial. The relevant guide is also available.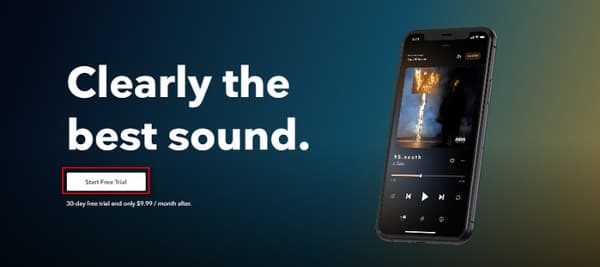 Step 1. Go to the Tidal official website and look for the Start Free Trial button in the centre of the page. Tap it to create a new account using your email address or to continue using your Facebook or Twitter accounts. Enter your personal information as well as your password.
Step 2. After that, choose one of the Premium or HiFi membership plans. If you satisfy the qualifications, you can additionally pick Family, Student, or Military in addition to the two options listed above.
Step 3. Fill out your credit card details. It can also be linked to your PayPal account if necessary. You now have a 30-day free trial and may listen to the music.
---
Conclusion
In summary, the official way allows you to acquire Tidal for free for 30 days. During the 30-days period, you can use AudKit Tidal Music Converter to download music from Tidal and save it onto the PC or other storage device. For example, download Tidal music to SD cards or USB flash disks for backup. The downloaded Tidal songs are offline playable without Premium or even without the Tidal app player.
---