Are you looking forward to knowing about getting Tidal without paying anything using Sprint in 2022? If you already know about this, then well and good, but if you need to know all about this, then you will find all the relevant information here.
We have done some research for the sake of your ease so you don't have to look for anywhere else in search of the correct answer when it comes to finding out how to get Tidal with Sprint. We can assure you that by the end of this article, you will find all the answers to your questions, so just keep reading this write-up without skipping anything.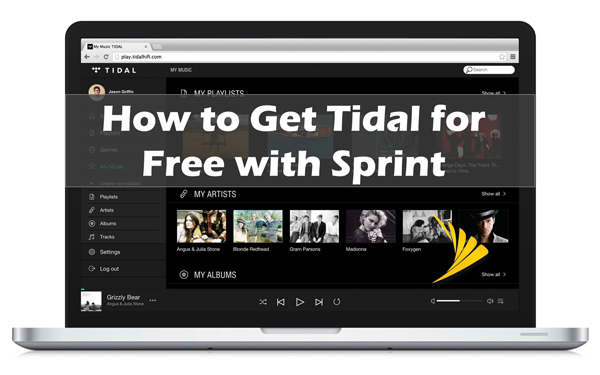 ---
Part 1. What Is Tidal on Sprint?
Tidal in Sprint is a considerable streaming music partner that provides a high streaming music service with a catalog of more than 56 million songs and 225,000 high-quality movies, videos, and other artist content. It's made for fans, directly from artists all around the world.
Tidal allows users to stream and download their favorite songs they love at the finest sound quality. You can now create your playlists or go for the one available here made by professionals and the artists themselves.
---
Part 2. How to Get Tidal with Sprint?
To get to know, how to get Tidal for free with Sprint go for the following steps one by one now and check how this works.
Step 1: At the start, log in to your Sprint account with a valid username and password.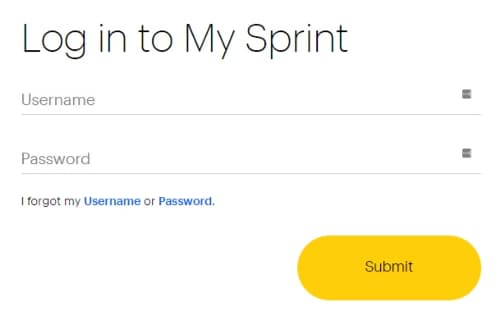 Step 2: Then scroll to your chosen PTN or device and select the option of Manage plan.
Step 3: Here you will be redirected via automatic processing to the next page from where you can choose the option that says Manage Services on your PTN or device.
Step 4: As of now you will be on the page of Service add-ons and choose the option that says Tidal to add it.
Step 5: Then go down to the bottom of your device screen and tap the option of Save.
---
Part 3. How to Cancel Tidal with Sprint?
Step 1: At the start, log into your MySprint account, choose your device and pick the option that says Change my services.
Step 2: Now scroll down and choose the option of Tidal.
Step 3: In the end, tap the option of Unsubscribe, so you can cancel your Tidal Sprint.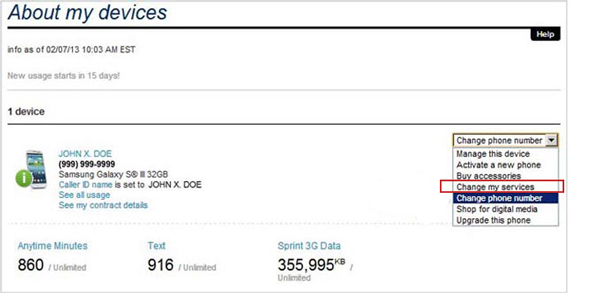 ---
Part 4. How to Get Tidal for Free Forever?
If you are wondering is Tidal free with Sprint, then go for the following method which is one of the ultimate choices for users to go for. To find out how it can be done, just check out the above-suggested tool that helps you in getting Tidal for free forever.
If you are wondering how to use Tidal service with Sprint in the long run, then there is no other option better than AudKit Tidal Music Converter. That's the best thing about this device that users can enjoy the Tidal HiFi music for free till the day they want, even after the plan expires.
With the help of this software, you can download and convert your favorite songs into different formats such as M4A, MP3, FLAC, M4B, WAV, and AAC, without losing the actual quality of the songs. With the help of this tool, you can get the free Tidal with Sprint. The downloading process is done very quickly as the conversion rate is 5X faster than any other software. After you download the songs from Tidal, you can also add original ID3 tags with your favorite tracks.
There are numerous features of AudKit Tidal Music Converter, but there are some primary features that help the tool to stand on its own. To find out which ens are they, check out the following details.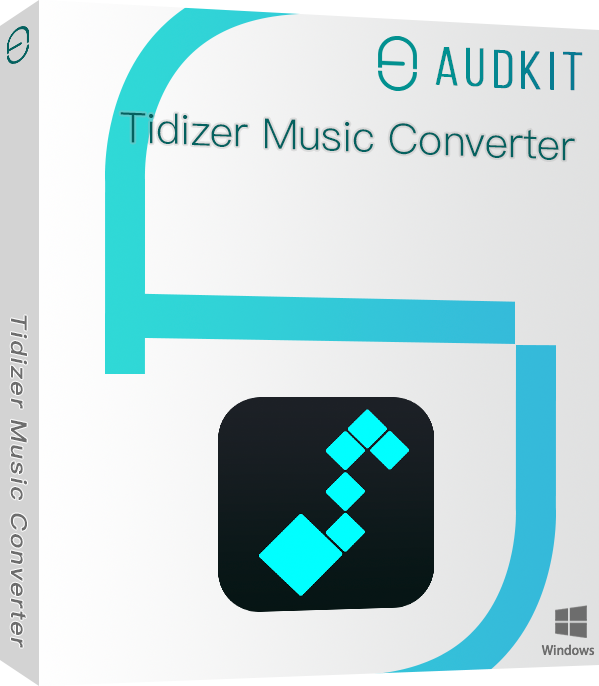 Main Features of AudKit Tidizer Music Converter
Keeps 100% original audio quality and ID3 tags
Available to convert Tidal files to third-party apps and devices
You can customize the output parameters of different Tidal songs
Download music, playlists, podcasts, etc. as local files
Using AudKit to Download Tidal Songs on the Computer
If you want to know how to activate Tidal with Sprint, then go for the following steps to find out how this works by using AudKit where you need to download the Tidal songs first on the PC.
Step 1 Change the output settings of Tidal tracks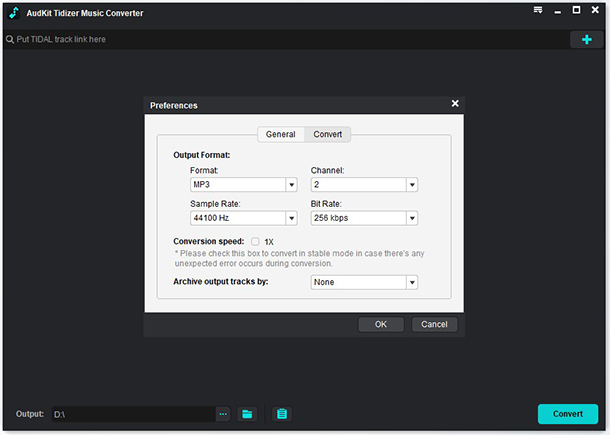 Just start the top-right menu icon and select the option of Preferences > Conversion. Choose the output formats for Tidal to MP3, WAV, FLAC, etc. herein the pop-up windows. You also can adjust the channel, sample rate, bit rate to enhance your listening.
Step 2 Import the Tidal songs to AudKeep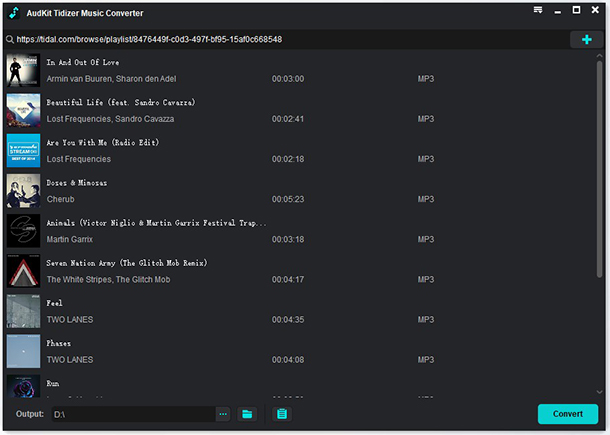 In the built-in Tidal app, you need to start any Tidal playlist. Here, the option of Add Music will pop up in the lower-right corner, so just click it to choose the complete playlist of songs you need.
Step 3 Convert Tidal songs in one-click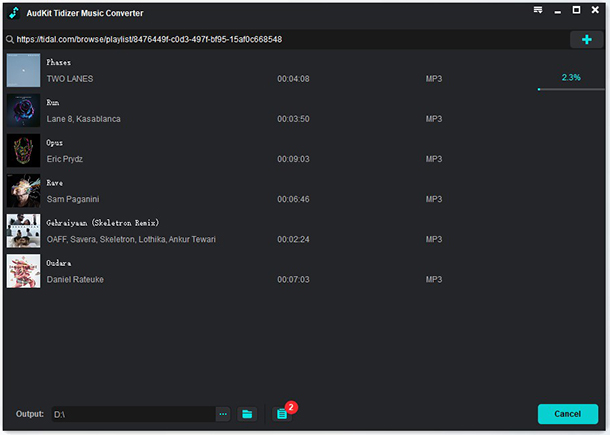 Press the option that says Convert and you will see that the app has started to convert the music that you choose. While at the conversion, users can add music to the converting list. When all projects are finished, you will see a red tip that shows the option of Converted, so just open it to see the converted Tidal songs of files.
From here, when you move the cursor to the file, the search icon will pop up, so just press it to gain access to the local output folder that has all the converted Tidal files of the songs.
Since you have downloaded music from Tidal onto the computer, you can now play, edit, and transfer these songs on other devices or software without integration of Tidal.
---
Part 5. Final Words
All the users must probably know how the Tidal streaming quality with Sprint and the rest of the questions they needed to know about it. We hope that the above article and the suggested methods will be of great help for you and that you now will have sufficient knowledge to get Tidal without paying anything with the use of Sprint.
Go for this application and let you know how it works for you. We would love to learn more about your feedback. If you have any questions, feel free to reach out to us. We would love to be of your assistance.
---