Are you tired of Tidal and want to transfer to Deezer? Switching to a different streaming music service doesn't need to be a hassle. You are not required to make everything happen manually. However, there is no option to move playlists in the settings of the streaming platform. So, you'll need a third-party service.
In this post, we will show you how to transfer your playlists from Tidal to Deezer. You will get a professional Tidal music converter and an online transfer tool. Stay tuned to find out how to do that.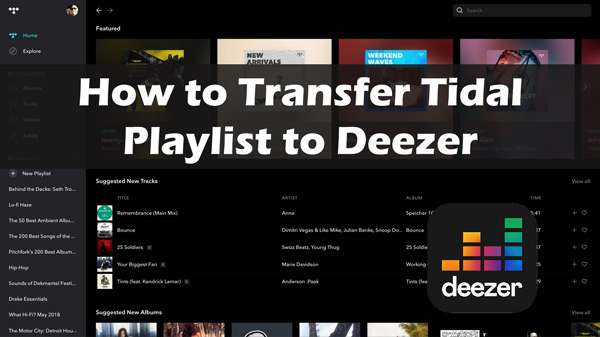 ---
Part 1.The Best Way to Transfer Tidal to Deezer
It is important to note that Tidal tracks cannot be transferred to Deezer directly. That is because all songs on Tidal are encoded and they are not compatible with Deezer.
Thankfully, there is a professional Tidal music converter called AudKit Tidizer Music Converter. It allows you to download and convert Tidal music to plain audio formats including MP3, FLAC, AAC, and more. Since Deezer supports importing audio files in MP3 format, you can rightly use it.
This approach is nearly perfect and can extract 100% lossless quality from Tidal HiFi and Master audios at a 5X speed. The converted Tidal audio files have the complete list of ID3 tags like the artist's name, album name, album art, titles, and more. With AudKit Tidizer Music Converter, it is easy to obtain Tidal music downloads and upload the same to Deezer.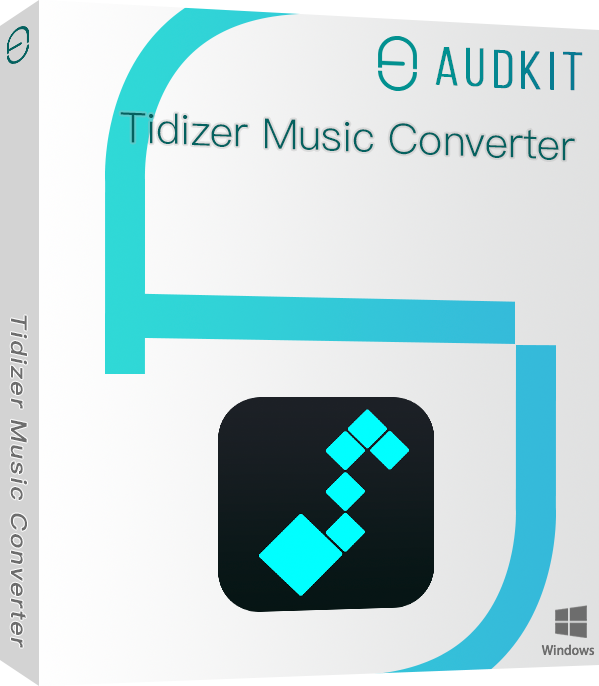 Download Tidal playlists, albums, and more at lossless quality
Transfer playlists from Tidal to Deezer with full ID3 tags
Edit Tidal music parameters for different streaming services
Support batch downloading and converting at a super-fast 5X speed
Guide to Use AudKit Tidizer Music Converter
Please first install the AudKit Tidizer Music Converter software from its official site. You can also directly click on the Download button above to get it. After the installation, follow the steps below to learn how to transfer Tidal playlist to Deezer.
Step 1 Customize Tidal's Output Parameters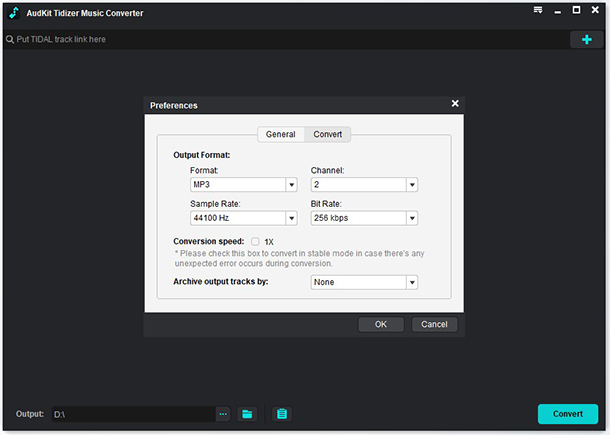 First, click on the menu icon from the top-right corner of the AudKit Tidal Converter. Then open the Preferences feature and select the Convert tab to change the output parameters. You can change the format, sample rate, bit rate, and channel. The MP3 output format is compatible with Deezer and most other platforms so you can choose it. If you are using the software on Windows, the default conversion speed is 5x. However, you can choose the speed to 1x and archive the tracks by artist or album.
Step 2 Add Tidal Playlist for Deezer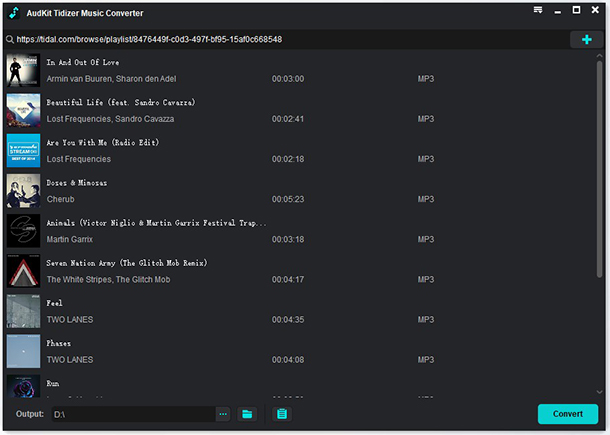 To sync Tidal and Deezer, you can drag and drop the song you want from Tidal to AudKit Tidizer Music Converter. Or you can copy the song's link and paste it into the top search box and click on "+" to add songs.
Step 3 Convert Tidal for Deezer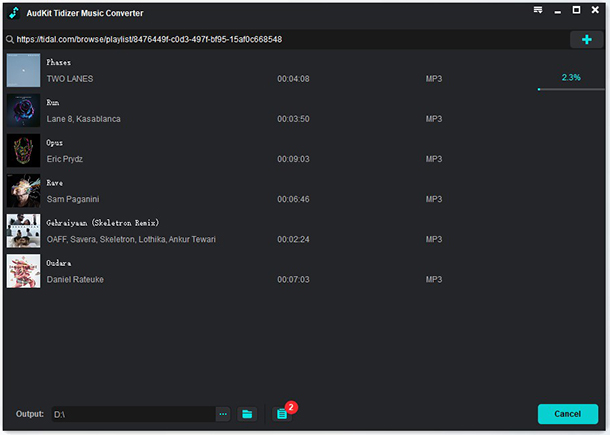 Hit the "Convert" button at the bottom-right corner to start the process. It will download Tidal HiFi songs right away and you can see the progress by pointing the cursor against a song. You can add songs to the list even during the conversion process. Once converted, you can find the Tidal music files by clicking history or searching in your computer's local folder. You can now upload them to Deezer.
Step 4 Convert Tidal for Deezer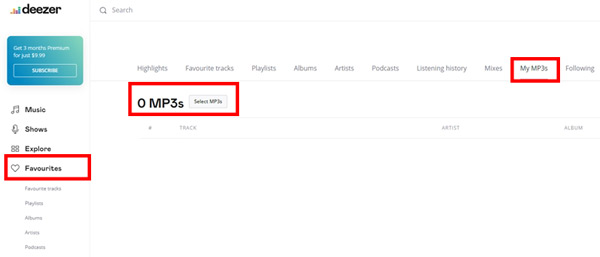 Now you've got the compatible audio files with Deezer, you can easily transfer them to Deezer. Simply open Deezer Web Player from any web browser and then click on "Favorites" > "My MP3s" section > "Select MP3s" to Upload. Then you can choose your converted Tidal playlists from your computer for uploading.
---
Part 2. Online Way to Transfer Tidal Playlist to Deezer
Can I upload my music library to Deezer online? Yes, in addition to using a professional Tidal music converter, you can also find some online tools to transfer Tidal to Deezer. Soundiiz is such an online transfer tool that helps you to move your musical playlists between different music streaming platforms.
Soundiiz is available in three plans: free, premium, and creator. The free account only allows you to move Tidal to Deezer playlist individually.

The following are the steps you must follow to use Soundiiz online:
Step 1. First, open the Soundiiz website on any web browser.
Step 2. Next, create an account and choose your desired plan based on your requirements.
Step 3. After that, proceed to select the transfer tool and connect both your Tidal and Deezer accounts.
Step 4. You must give access to Soundiiz to scan Tidal so that it can show you all your playlists and songs and move them to Deezer.
Step 5. Once it completes the scan, you can select the playlists you want to move to Deezer.
Step 6. Once you confirm the selection, Soundiiz begins the transfer.
---
Part 3. FAQs about Tidal and Deezer
Q1: How do I transfer music from Tidal to Deezer?
A: Tidal to Deezer playlist transfer is possible online or offline. As discussed here, you can use AudKit Tidizer Music Converter for a more stable procedure or the online method. You can pick based on your requirements.
Q2: How do I export data from Tidal?
A: Soundiiz is the leading music-transferring tool. You can also use it to export data from Tidal to text. After signing in with your account at Soundiiz, open Tidal as the primary platform. Soundiiz will show you all your collection. You can select all and right-click to get the "Export" option. You can now save the data in text format.
Q3: Can I upload my music library to Deezer?
A: Yes, you can upload the local music library to your Deezer account. However, you require a premium account. Additionally, you can upload only in MP3 format (320kbps). Once you log into your Deezer account, you can navigate to your profile page and select the "More" tab. Under this, select the "Select MP3s" button to select all your local music library files. However, ensure that you meet the copyright requirements of Deezer before uploading.
Q4: Is Deezer better than Tidal?
A: No. Tidal is better than Deezer because it offers a higher bitrate, due to which more information is sent per second. Due to this, audiophiles prefer Tidal over Deezer and other music streaming platforms. To get deeper into the differences between them, refer to the article: Deezer vs Tidal: Which One Is Worthy.
---
Part 4. Conclusion
If you plan to move your music subscription to Deezer from Tidal, you should be sure you don't lose any of the songs you love from Tidal. The most secure method is to download all your music locally. With the AudKit Tidizer Music Converter, you can easily transfer Tidal playlist to Deezer without sacrificing the hi-fi quality. Most importantly, you can leave the Tidal application but continue to listen to music on your device or sync Tidal and Deezer.
---