The fight between Deezer vs Tidal goes on, but which one is going to be the winner? That's the ultimate question! In a glimpse, both of them have a lot of similarities, which is why it becomes challenging one out of these two. For example, you can access more than a million tracks with just a simple click. The streaming quality of both of them is yet again quite the same. However, Deezer provides you with an extensive catalog, while Tidal offers better sound quality.
Here in this Deezer elite vs. Tidal comparison, you will get to know about the features of each one of them. Apart from the noticeable difference that you just read in the previous paragraph, there is a boatload of differences between the two, which one must know about. Read this comparison and find out which one is better. Let's start a thorough investigation.

---
Part 1. Deezer vs. Tidal: Sound Quality
When it comes to Deezer HiFi vs. tidal's sound quality, both have a lot to offer. The better option of Deezer HiFi has been upgraded to exclusive quality. Other than their standard sound quality, which is 128kbpps, you will now enjoy better sound quality with 320kbps. Even better than this is that they offer HiFi sound quality at fantastic 1411kbps.
However, if you compare Deezer to Tidal, you will notice that Tidal's sound quality is a lot better. MQA music of Tidal will let users experience better streaming quality. If you are someone who wants better sound quality, then Tidal has to be your ideal choice. The lowest quality of audio available in Tidal is 320kbps.
Tidal and Deezer both offer uncompressed audio files. The files will be encoded in FLAC format.
---
Part 2. Deezer vs. Tidal: Pricing and Plans
In terms of pricing and plan, Deezer provides you with four pricing tiers. The best one to go for is the Deezer Premium plus charges, which is available at $9.99/month. This plan will come along with limited sound quality, but there won't be any nagging ads to disturb you. If you want to set up multiple profiles, the best choice to go for is Deezer Family. This plan will allow you to add up to six profiles.
Here are the Deezer Plans that you can choose from:
Deezer Free is a free plan.
Deezer HiFi will cost you $14.99 per month.
Deezer Premium is available for you at $9.99 per month.
The Family plan of Deezer will cost you $14.99 per month.
Even in terms of pricing and plans, it was found that Tidal wins the race again. Tidal knows very well how to keep their subscribers glued to it. Tidal offers a 50% discount to students. The only thing you will need to provide them with is a valid University email account, and you can get a 50% discount! Something that Deezer probably should also think about. However, unlike Deezer, Tidal doesn't offer any free subscription. Here's the list of plans Tidal offers:
Tidal Premium
The tidal Premium student will cost you $4.99.
Premium Military plan is available at $5.99.
Premium First Responder is available at $5.99.
Tidal Premium Standard subscription will cost you $9.99 per month.
Tidal Premium First Responder is available at $5.99.
Tidal HiFi
Tidal HiFi First Responder and HiFi Military will cost you $11.99 per month.
Tidal HiFi Student is available at $9.99 per month.
HiFi Family will cost you $29.99 per, and HiFi Standard comes at $19.99 per month.
---
Part 3. Deezer vs. Tidal: Compatibility
Both Deezer and Tidal work well on almost all platforms. Deezer works well on Windows Phones, iOS, Android, Apple Watch, and more. Tidal is available in macOS, Windows, and Android. Users must note that Tidal music can only be played on devices that have the Tidal app downloaded and installed. If you don't have the Tidal app downloaded on the device you want to play its music, you can get AudKit Tidizer Music Converter to download songs.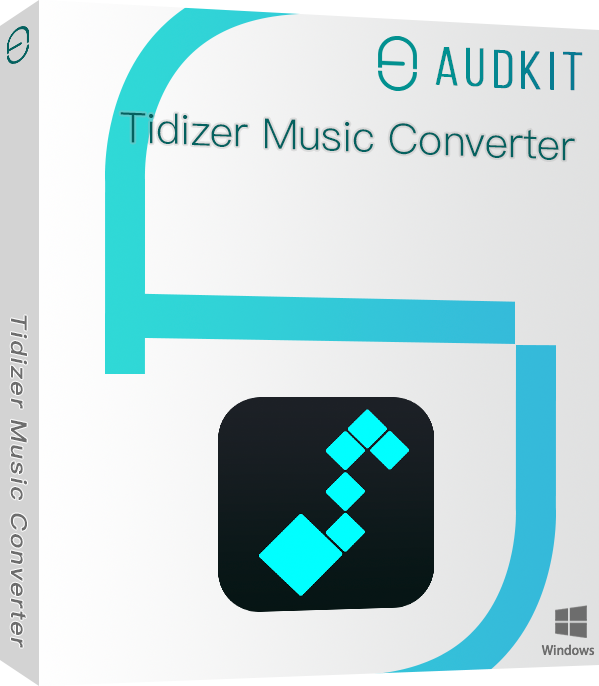 Download Tidal songs, playlists from Tidal HiFi, Premium
Listen to Tidal offline on the desktop without using Tidal app
Keep lossless quality at 5X conversion speed
Convert Tidal music to MP3, FLAC, WAV, AAC, M4A, etc.
Here's how to go about it.
Step 1 Add Tidal music to AudKit Tidizer Music Converter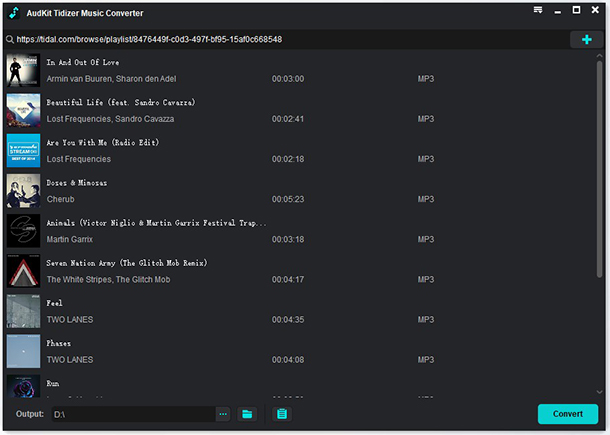 First things first, you will have to download AudKit to your computer and then install it. Launch it, and on the search bar, copy the link of Tidal music and paste it.
Step 2 Change the Tidal Output settings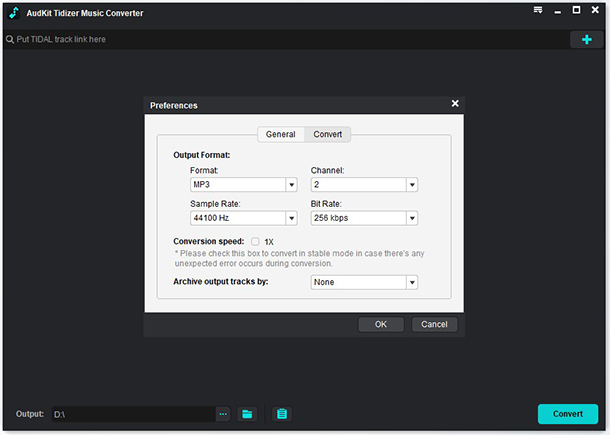 For the next step, you can choose your preferred output settings. You will see the settings window, and there you will see some output parameters to choose from. Save the changes once done.
Step 3 Convert and Download Tidal Music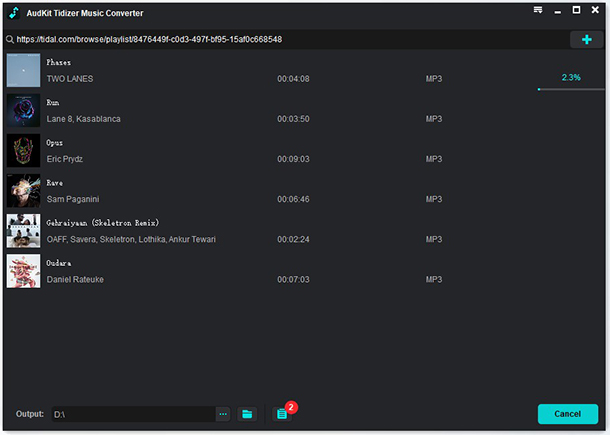 After everything is done, and if you are happy with the changes, click on the convert button to convert the songs. And finally, download it on the device where you would like to play the songs.
---
Part 4. Deezer vs. Tidal: Music Library
In terms of the music library, both Tidal and Deezer will leave you satisfied. Deezer presently has somewhere close to 56 million tracks, while Tidal provides you with more than 70 million tracks. You will find all kinds of music on Tidal and Deezer. Even though you will find all the top tracks on both the apps, Tidal still gives you a better edge.
---
Part 5. Deezer vs. Tidal: Others Highlights
Both Tidal and Deezer offer an easy-to-navigate user interface.
Tidal offers high-resolution music, and discovering music here at Tidal is pretty impressive. They have a what's new section, which will let you get through all the latest tracks. Deezer, on the other hand, enables you to explore music easily too. You have a search bar on the top, which you can use to search for music.
Deezer is available in around 182 countries. Whereas, Tidal is available only in 56 countries.
---
Part 6. Deezer vs. Tidal: Pros and Cons
Deezer
Pros:
Deezer app is available in 182 countries.
Deezer provides you with a free subscription.
Deezer has around 56 million tracks.
Cons:
Lesser users and more inferior sound quality.
The standard music quality is 128kbs only.
Tidal
Pros:
The standard music output is 320kbs.
Students can get a 50% discount.
More than 70 million tracks are available.
Cons:
Tidal is available only in 56 countries.
No free subscription.
---
Part 7. In Conclusion
After looking at the Deezer vs. Tidal sound quality, and all the other features, you might now have a better understanding of which one is the best. In terms of reputation, both Tidal and Deezer are trustworthy. This is the reason why choosing the winner is kind of tricky. If you want better sound quality, go for Tidal; if you want the app to be available in more countries, choose Deezer. If you would like to play Tidal songs on any device, opt for AudKit to convert and download the songs. All in all, both Tidal and Deezer are good.
---