With the invention of new technological devices, people love to use pocket-size and handy devices to listen to their music too. For such purpose, an iPod was released. From which you can move freely with 1000 songs and listen to them anywhere and anytime. But if we talk about music streaming services, the best one Spotify comes at the top, which offers 10,000 songs to its users.
You will experience obstacles if you have tried to play Spotify music tracks on iPod models like iPod Classic or iPod Nano. Many of you have asked about how to put Spotify music on iPod, as Spotify music tracks are protected that limits you from playing Spotify songs on iPod and some other devices. To fix this issue, we will introduce you to the AudKit Spotify Converter, which makes it easier to access the favorite Spotify tracks on the iPod.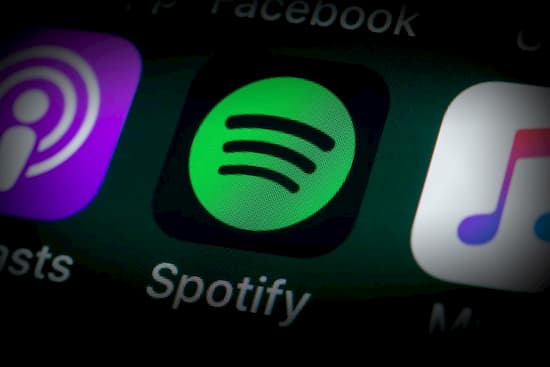 ---
Part 1. How to Sync Spotify to iPod Directly
In order to sync the Spotify music, albums, playlists, or albums to the iPod, you have to transfer the Spotify songs to iPod directly. There are so many iPod transfer ways that can help you on how to get Spotify on the iPod Nano, Classic, or Shuffle in the market. Here is our user guide sync Spotify to iPod.
Step 1: Quit iTunes
If you have both of the apps, iTunes and Spotify are opened, then close the one because you can't sync at the moment. Now open Spotify.
Step 2: Plug iPod into the computer via USB cable
On the Spotify's window's left sidebar, the iPod should appear below devices. When you connect the iPod to the computer the first time, you will be asked if you want to remove your iPod and sync it with Spotify. You are not asked to do this again once you continue using Spotify for syncs.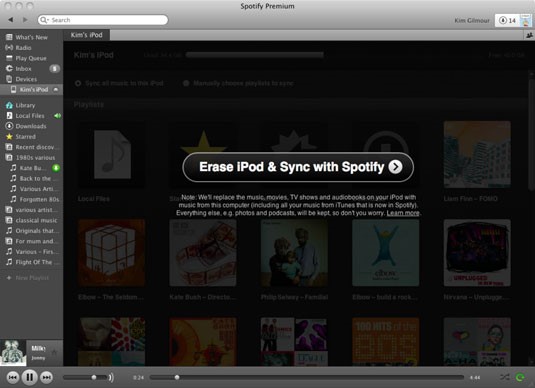 Step 3: Sync with Spotify
Now click on 'Erase' to erase the iPod if it appears in the Spotify window. After that, two options appear at the top. Sync All Music to This iPod and Manually Choose Playlists to Sync.
Step 4: Sync to your iPod
Your automatic syncing starts when the Sync All Music to This iPod is selected. You can see how much sync is complete by looking at the progress bar. Count how many tracks are left to sync. Below devices, you may notice twisting arrows next to your iPod, indicating that sync is in progress. When the arrows stop and change into the Eject button, the sync is complete.
Step 5: Remove your iPod
Now click the Eject button that appears next to your iPod in the Spotify sidebar. Meanwhile, your iPod also shows a warning message to not disconnect. When you eject the iPod properly, make sure that the warning message is disappeared.
Step 6: Unplug your iPod
Your updated iPod is ready and updated with Spotify without interference from iTunes. The next time you connect your iPod, it doesn't take long for it to detect any changes in your file settings as it did in the original sync.
---
Part 2. Move Downloaded Spotify Songs to iPod
As the iPod is a very portable music player, which makes it more worthy when it allows listening to Spotify music. Spotify has protected music tracks by the special technology that is why you need AudKit Spotify Music Converter that breaks the protection and gives you full access to sync Spotify to iPod. It is no more a tough talk about how to put Spotify music on iPod.
Enjoy the best features of AudKit and listen to your favorite Spotify tracks. You can losslessly convert music from Spotify to iPod and listen to them offline. If you want formats other than MP3, then use AAC, WAV, M4A, and M4B to download the songs with 5X converting speed. You can load up to 100 tracks from Spotify to the converter.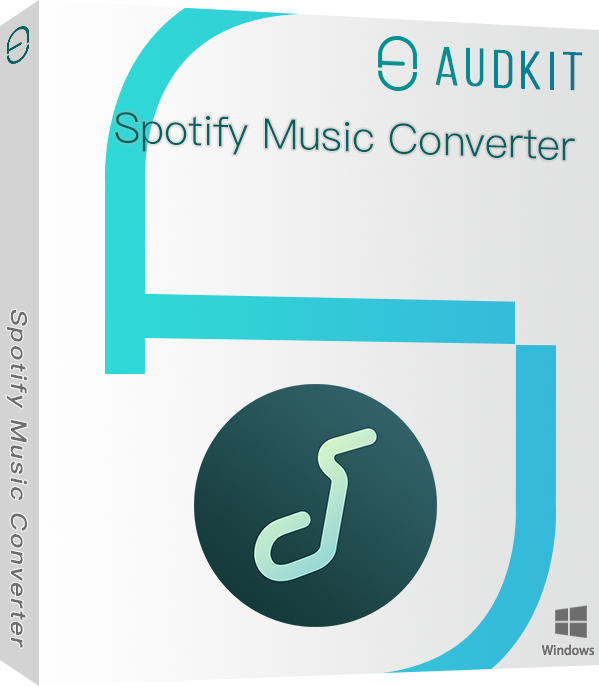 Support multiple Spotify content formats like MP3, AAC, WAV, etc.
Fast working speed in a 5-times fast conversion rate
No loss in output quality after conversion
Available to Spotify music offline listening without Premium
AudKit Spotify Music Converter supports to download songs, playlists, podcasts, albums, radio, and audiobooks with 100% lossless sound quality and ID3 tags. Listen to Spotify with offline and Ads-free music. Its excellent compatibility with desktop, well-designed and clear, free updates, and support make it the best Spotify music converter. 
Follow our user guide for AudKit Spotify Music Converter and learn how to download music from Spotify to iPod.
Preparation Download and Register for AudKit Spotify Music Converter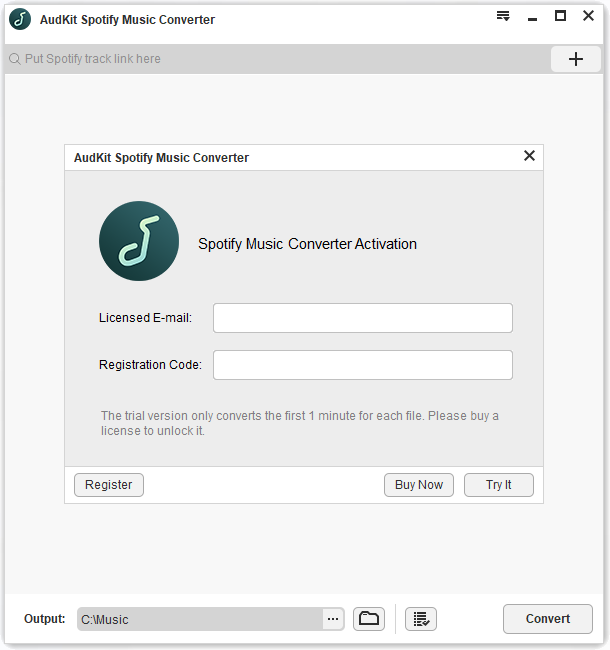 Download the AudKit Spotify Music Converter on your computer. After the completion, you have to launch the converter. Then, the Spotify desktop app will be automatically opened. Form the menu, go to the 'Register' option, and get the full version by your licensed email and registration code. After registration, you can access the top-notch features of AudKit Spotify Music Converter.
Step 1 Add and Import Songs to Convert from Spotify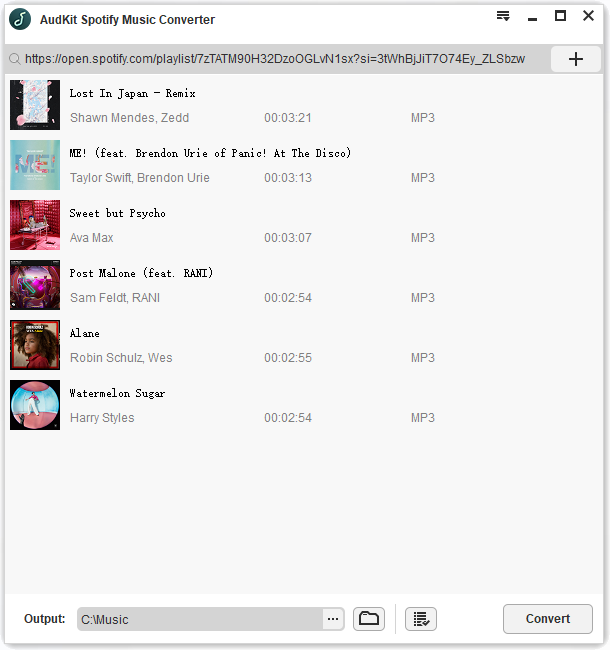 It does not matter that you are a paid or free Spotify user. Just search for the music tracks, playlists, albums, or podcasts from the Spotify app. After searching, right-click on the song, choose 'Select' and then 'Copy Song Link.' Now, you have to paste the link of the song which you want to convert into the search box of AudKit's interface. Choose the '+' icon to import it, or you can drag and drop songs from Spotify to the converter.
Step 2 Customize the Output Settings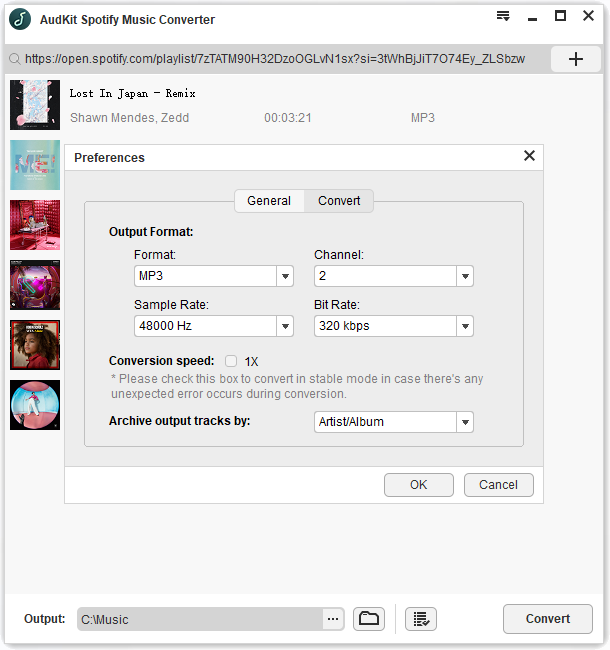 Now, you can edit the output settings from the menu. Click the 'Preferences' and choose the format in which you want to convert your Spotify song to MP3, M4A, M4B, AAC, or WAV. For the high-quality conversion, you can also edit the parameters such as sample rate, bit rate, or channels.
By default, the running speed of AudKit Spotify Music Converter for Windows is 5X. However, you can reset to 1X for a stable conversion. For Mac, the conversion speed for AudKit Spotify Music Converter is 1X.
Step 3 Start Conversion from Spotify to MP3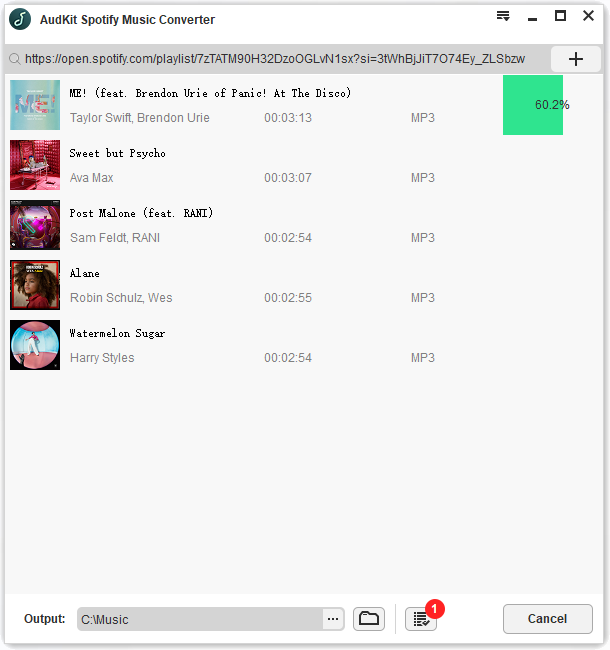 Choose the 'Conversion' option from the bottom right corner. Your Spotify music will begin to convert. All of your converted songs will be saved as MP3 files on the local folder of your computer.
Step 4 Transfer Spotify Songs to iPod
You can locate the local folder by clicking the folder icon on the bottom, from where you can transfer the converted tracks to the iPod and listen to them offline anywhere.
You can follow our easy and step by step user guide to get Spotify music to the iPod.
---
Conclusion
In the above article, we have discussed how to get Spotify music tracks, playlists, albums, radio, or audiobooks on the iPod. You can follow our user guide on AudKit Spotify Music Converter to get avail of the best features so that you can enjoy the music offline with lossless sound quality.