With over 60 million song libraries and over 50 million active users, Spotify is one of the world's most popular online music platforms. On Spotify, you can either explore the diverse music library as a free user or a premium user. Through its shuffle feature, you can enjoy and explore new music with different moods and experiences. However, sometimes we feel like listening to a specific playlist, and on the other hand, Spotify keeps shuffling music over and over, which can be annoying. This problem is most common for Spotify free account users and very rare for Spotify premium users. If you are a free user, you might be wondering, how do I turn off shuffle play on Spotify?
Well, this post is for you! We will furnish you with a detailed guide on how to turn off shuffle play on Spotify. Let's get to it!

---
Part 1. How to Turn Off Shuffle Play on Spotify Without Premium
On the Computer
You can play Spotify music from a whole range of devices; Mac, Windows, Android, iOS, among others, even for free users. If you have been experiencing the Spotify shuffle play problem, you can choose to play your preferred playlist using a desktop. Here you can play your preferred songs in a sequential order. This means that you can play tunes on Spotify without shuffle. Here are a few steps on how you should do it.
Start the Spotify app and go to "Now Playing" option at the bottom.
Click on the "Shuffle" to turn off shuffle play.
Note: The shuffle mode is green when active and white when off.
On Mobile Devices
For mobile device users, it is quite impossible to turn off shuffle play on Spotify, especially if you are using a free user account. The Spotify Mobile device application does not provide a turn-off shuffle option for free users. However, there is an alternative way. You can use more common and flexible media players such as VLC and Windows Media Player and enjoy more enhanced Spotify music playback.
First, you need to download songs from Spotify, which may seem quite difficult for they are copy-protected. Luckily, we have got that for you! We recommend that you use the AudKit Spotify Music Converter application to download your preferred playlist from Spotify to MP3, AAC, M4A, and so on. It is simply the best Spotify music downloading tool in the market. Here are few features that make it so incredible.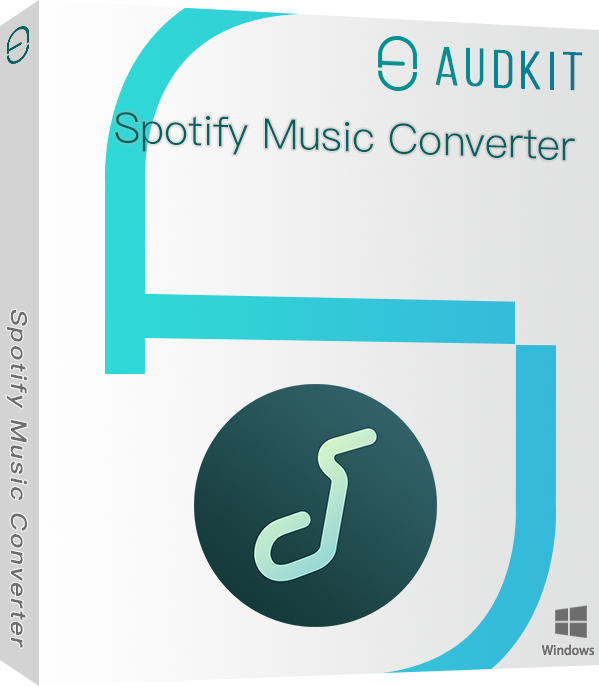 Converts Spotify music to MP3
Keep 100% lossless sound quality
Allows output settings customization
Enable batch Spotify music download
After download, you can use other media players to play Spotify tune without having about how to turn off shuffle play on Spotify anymore. In other words, you can enjoy Spotify premium privileges with AudKit Spotify Music Converter. The application is available for Windows and Mac users at a $14.95 monthly subscription and $39.95 for a lifetime license.
---
Part 2. How to Turn Off Shuffle Play on Spotify With Premium
If you are accessing Spotify music content from a free Spotify, you can always choose to upgrade to a Spotify premium account for shuffle turn-off privileges. Spotify premium comes with four different plans; an Individual Plan, Student Plan, Spotify Premium Duo Plan, and Family Plan. For these, you can choose your most preferred plan. After the upgrade, you can follow the following steps to turn off shuffle play on Spotify on your mobile device or computer.
On Android/iOS Devices
Launch Spotify app on your Android/iOS device.
Open your Spotify playlist.
Unselect the "Shuffle" option at the bottom.
You will have turned off shuffle play on your device, and your songs will play in your preferred sequence.
In case it does not work, click on the "Now Playing" bar and then click on "Shuffle Button" until it turns white.
On the Desktop
Start Spotify on your PC.
Access your playlist.
Hit the crossed arrow icon at the bottom (it is highlighted in green with a dot underneath when shuffle is on)
The icon will turn gray when the shuffle is off.
You can now enjoy your playlist in order without shuffle.
---
Conclusion
Sometimes, our spirits will only want to listen to certain songs over and over again. On Spotify, this privilege is only reserved for Spotify premium users. However, this article has featured excellent tips on how to turn off shuffle play on Spotify without premium 2021. AudKit Spotify Music Converter app helps you bypass all those privileges. With the app, you can enjoy limitless Spotify music offline line playback without music shuffle.
---