Pacemaker is a unique DJ app that allows users to pick available tracks or playlists to create a mixed masterpiece. With the artificial intelligence tool that mixes music from selected tracks or playlists, Pacemaker is undoubtedly one of a kind.
Spotify is a music streaming service provider with over 381 million monthly active subscribers. Spotify offers more than 70 million copyright-restricted digitally tracks and podcasts from record labels and media companies. Basic functions are free with commercials and limited control as a freemium service, while extra features, including offline and commercial-free listening, are available at a price.
As a DJ, one of the media platforms you should look at for your music library is Spotify. Apart from having almost all genres and kinds of music, it is also very cheap to use. With these amazing features, using Pacemaker app Spotify still has limitations. For example, a DJ cannot download third-party DJ software like Pacemaker. This is not good for any DJ who wants to use Pacemaker. So, if you want to know how to use Pacemaker and Spotify without the Internet, keep reading.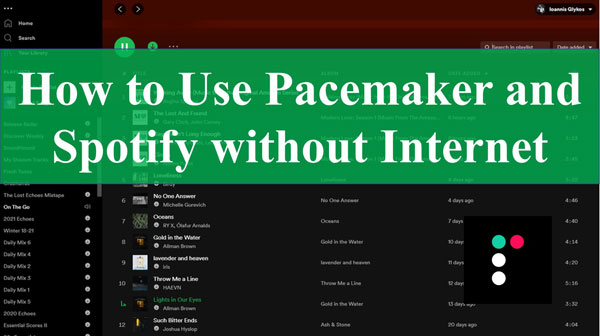 ---
Part 1. Reconnect Pacemaker and Spotify – What You Need
Pacemaker, as DJ software, can only recognize music in MP3 format. However, because Spotify has a digital rights management applied to its platform, Spotify music is not in MP3 format. Hence, to use Spotify music on Pacemaker without the Internet, you need to convert Spotify music format to MP3.
To convert Spotify music format to a Pacemaker readable format, I strongly recommend AudKit Spotify Music Converter. AudKit Spotify Music Converter is one of the best Spotify to MP3 converters in the market. It is outstanding in converting Spotify to MP3, AAC, WAV, FLAC, M4A, and M4B at up to 5X speed, thanks to its expert converting abilities.
AudKit Spotify Music Converter's incredible ability to maintain 100% sound quality and metadata from Spotify tracks is truly amazing. It allows you to see 100% ID3 tags in converted files, including artists, titles, albums, album artwork, track numbers, and so on. You may also save Spotify songs to your PC as local files during the converting process. Then you can easily transfer Spotify tracks to your Pacemaker for Djing and even your Android/iOS smartphones to listen to them without the Internet.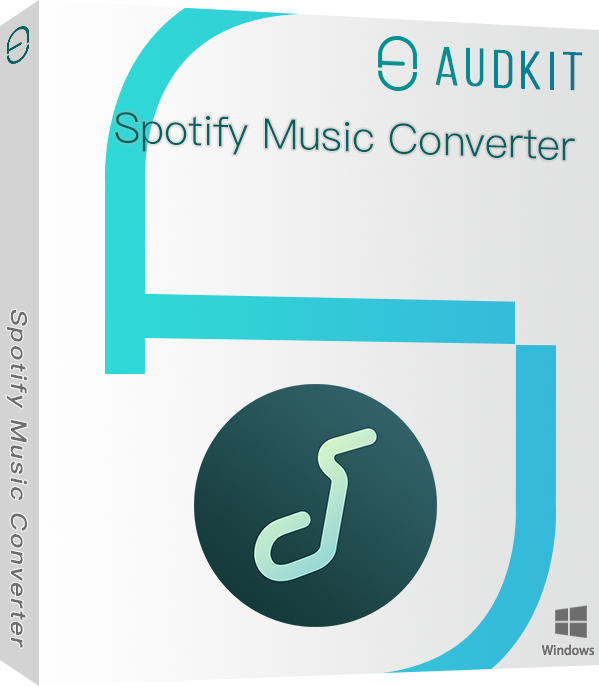 Main Features of AudKit Spotify Music Converter
Efficiently download Spotify songs for offline listening
Provide 5X faster during the batch conversion
Maintain original sound quality and ID3 labels for Pacemaker Spotify
Download Spotify songs to MP3, M4A, and FLAC with ease
---
Part 2. How to Use Pacemaker and Spotify without Internet
Now that you agree that AudKit Spotify Music Converter is the best software to convert Spotify tracks to Pacemaker playable tracks. Let me show you in detailed steps how to download tracks from Spotify for free and how to use Pacemaker offline Spotify for Djing.
Make sure you download and install AudKit Spotify Music Converter before we start. Follow these detailed steps for a smooth download.
Step 1 Import Spotify songs to AudKit software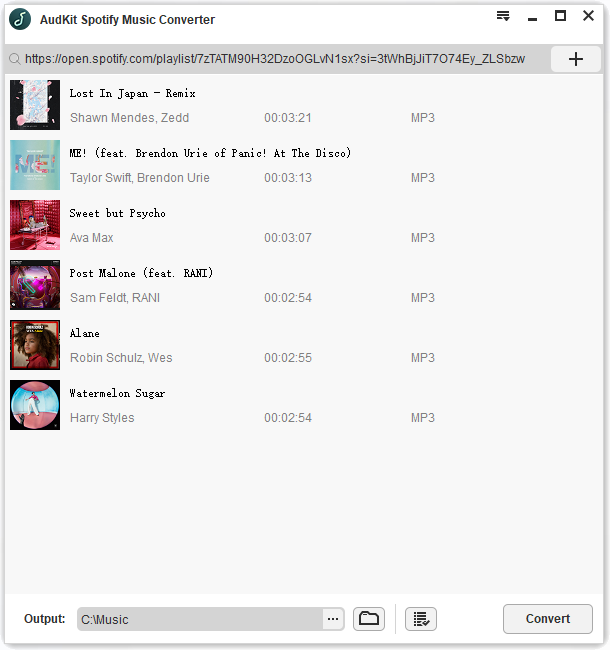 To import tracks to AudKit, drag and drop the Spotify tracks into the main interface of AudKit Spotify music converter. You may also utilize the copy-and-paste feature. Copy the song's URL and paste it into the AudKit window's search field. Then click the + button. You may choose all of your favorite music simultaneously because bulk importation of songs is allowed.
Step 2 Set the Spotify audio output settings for Pacemaker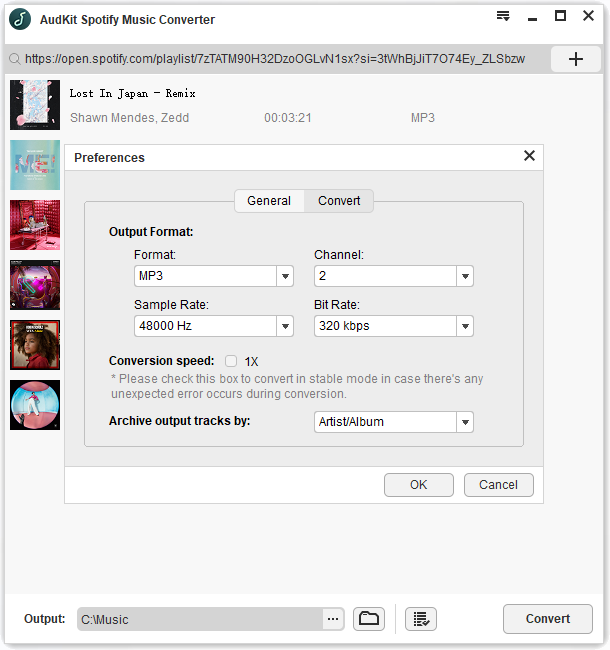 Navigate to Preferences > Convert to the AudKit page. You are now in the options window. You may choose your preferred output format here, such as FLAC, AAC, MP3, or other Pacemaker-supported formats. You may also change additional components such as sample rate, bit rate, and conversion speed.
Step 3 Download Spotify tracks for Pacemaker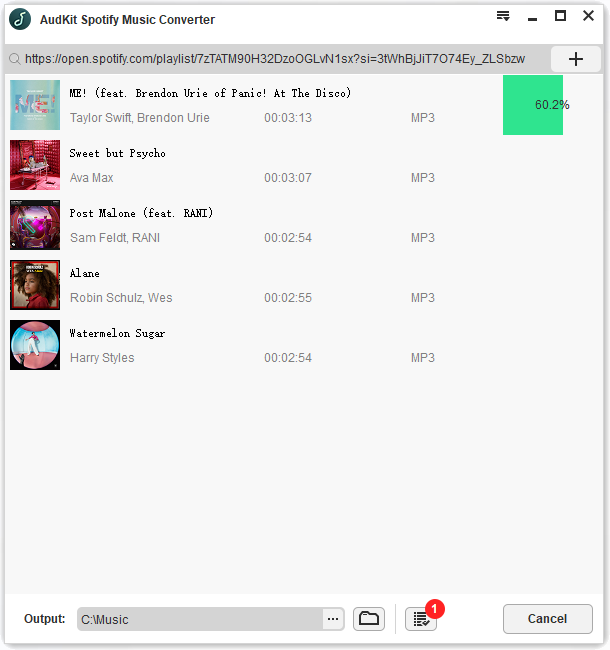 Click 'Convert' in the bottom-right corner once you have adjusted the output settings to your needs. It initiates the Spotify to MP3 conversion for Pacemaker.
You may simply download your favorite Spotify playlists without needing a premium account by following the three steps above.
How to Import Downloaded Spotify Music to Pacemaker
AudKit Spotify Music Converter has assisted you in downloading and converting all of your favorite Spotify audio tracks to your computer, allowing you to transfer all Spotify music files to your Pacemaker for Djing and even your Android/iOS devices to listen to them without the Internet. You will need these procedures to import Spotify music to Pacemaker for Djing.
Step 1: Open iTunes on your system.
Step 2: Search for the folder where the Spotify track was downloaded and add the folder to your library.
Step 3: Sync your iTunes, then iPhone or iPad.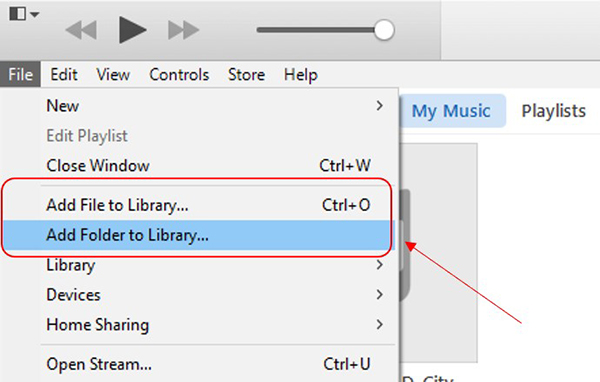 The downloaded Spotify tracks will be available on Pacemaker Spotify iOS mobile device for Djing with the above steps.
---
Learn More: Pacemaker Relaunched with Licensed Music from Sony and Warner
Pacemaker has relaunched the world's first DJ software to directly license the music it streams. Like many other similar applications, Pacemaker was forced to reassess its strategy after Spotify opted to remove access to its API, hence the collection of digital music that many relied on.
Sony and Warner have signed partnerships with the company, so music from these two labels will be available right now in the new app. Other agreements are being hammered out. While users will no longer be able to play music straight from Spotify, new functionality has been added that allows users to replicate playlists from Spotify or Apple Music.
Pacemaker does not have a plan per se. Instead, they offer in-app purchases of some extra features. For $1.99, you may download each effect separately, or for $9.99, you can access all of the app's premium features.
---
Conclusion
Does Pacemaker work with Spotify premium playlists? Yes. With the aid of AudKit Spotify Music Converter, downloading Spotify music to use on Pacemaker is now easy. You now know how to use Pacemaker and Spotify without the Internet. Use AudKit Spotify Music Converter software to download Spotify songs for Djing on Pacemaker and thank me later.
---