The experience of listening to a song without the album art showing is oftentimes an incomplete experience. Most mobile apps do a very good job of showing you the album art on your lock screen as well. Spotify is such a widely used application for such purposes does that really well as well along with showing you some navigational controls. However, there are a few occasions where this fails and your Spotify album art does not show.
This can happen with both, the mobile, as well as the desktop application and Spotify, which does not show album art. We can't have you leave with this incomplete experience, which is why we'll be showing you different ways how to show album cover on Spotify.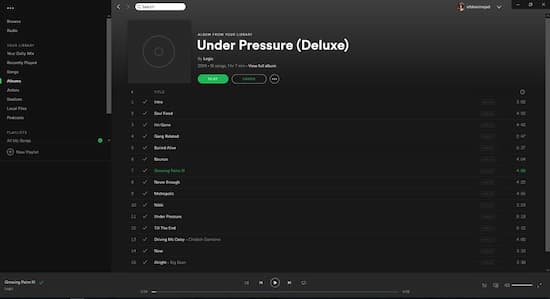 ---
Part 1. Spotify Album Art Not Showing: Common Solutions
There can be a variety of reasons for your Spotify not showing album cover. In this section, we'll be going over the most common ones that have the highest success rates and are quite often the usual suspects. The answer to your question of how to show album cover on Spotify will be solved with the below tricks.
1. Restart your Application
Your first and simplest solution quite often is just to restart the application. In the case of Spotify not showing your album cover, you can go ahead and try that as well. Close your Spotify application- be it on your smartphone or your desktop, and restart it.
2. Change the size of your Spotify Windows
Sometimes, if the size of the Spotify window is resized and it gets small enough, it stops showing the album art on the bottom left corner of the window. Simply move your mouse over to that corner and drag to resize the window.
3. Clear your Spotify Cache
If the above two solutions did not work for you and your Spotify is still not showing album art, you should try something else then. Go to your Spotify app settings and click the "Clear Data" and "Clear Cache" options. Note that doing so will also remove your offline downloaded songs. So if you are not ready to download them all over again, you should perhaps try other steps and leave this for last resort.
4. Reinstall Spotify
If none of these solutions work for you, then you can try to completely reinstall Spotify. Make sure to remove Spotify through proper uninstallation methods and then run the setup again.
---
Part 2. Spotify Album Art Not Showing: Final Solution
If none of the above solutions worked for you, AudKit SpotiLab Music Converter will definitely save the day. Spotify Premium lets you download all the songs that you want directly to your smartphone or your computer. However, AudKit is another very powerful tool designed for Spotify and it offers a number of amazing features.
With good internet speed, you can download hundreds of songs via AudKit in just a matter of minutes. And with AudKit, you're not restricted to downloading only via Premium features. On top of that, AudKit converts your files to MP3 using lossless algorithms, resulting in perfect audio quality. Once you have your MP3 files downloaded, you'll find that not only will the album art cover always be there, you'll also be able to play these MP3 files on any supported device.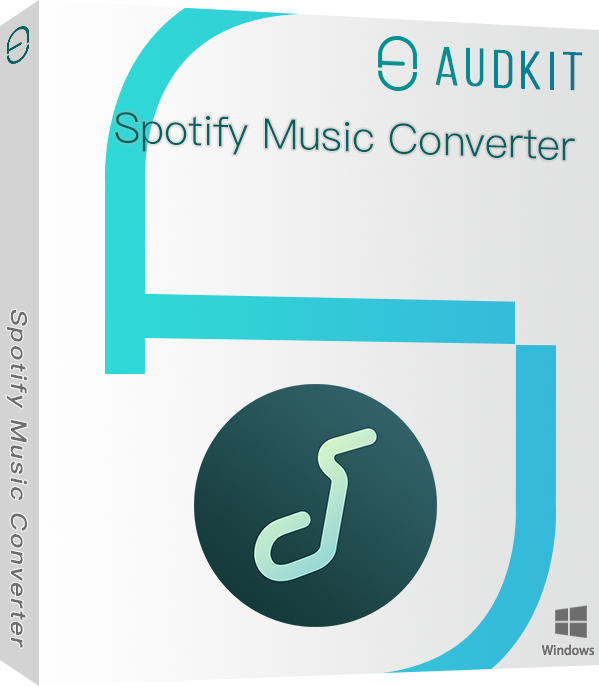 Convert Spotify tracks to MP3 and other common type
Carry out a batch conversion process at a 5X faster rate
Remove ads from Spotify music and play it offline
100% audio quality conversion and ID3 tags conservation
Apart from that, AudKit also gives you the ability to modify the output quality of your converted MP3 files. This gives you more freedom and control over the music you end up listening to all with a centralized listening app.
How to Use AudKit to Download Songs from Spotify
AudKit is a remarkably easy-to-use software that will not only fix the issue of Spotify album art not showing but will also let you download your songs. In fact, the entirety of your Spotify playlists can be downloaded with a few clicks.
Step 1 Copy URL from Spotify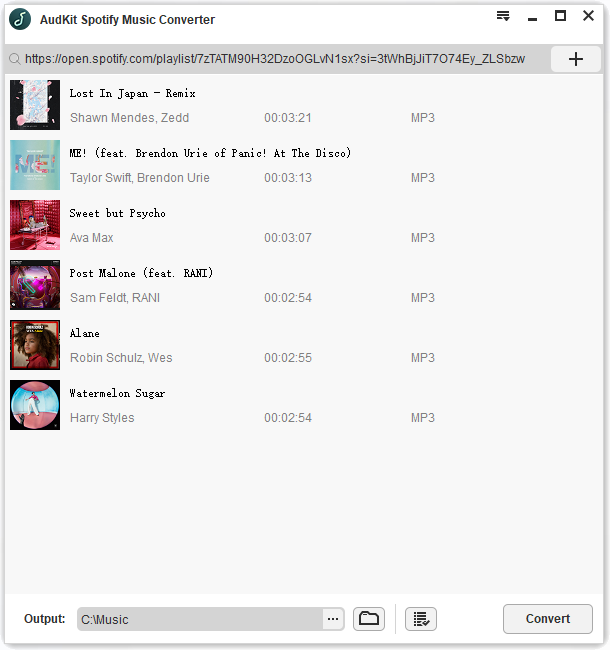 To start, you'll need the URL of your playlist. Copy and paste the URL of your playlist onto the AudKit window. Then click the Plus sign beside to import the playlist.
Step 2 Change output parameters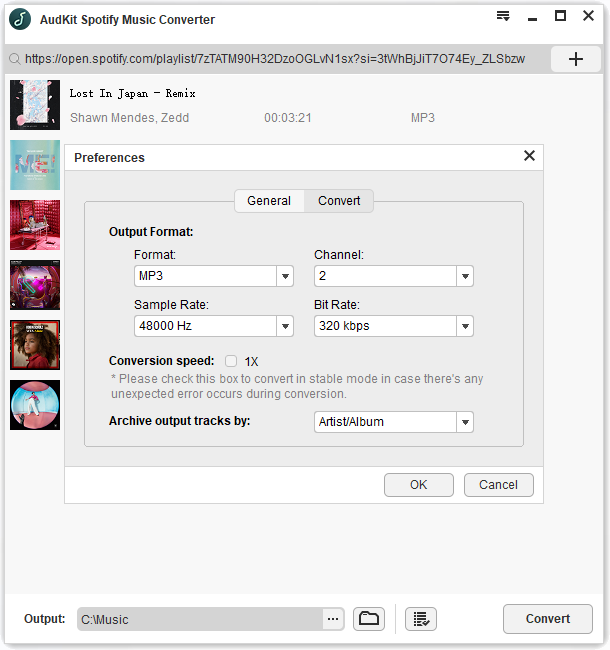 AudKit lets you choose the quality of the songs that you wish to download. Just open the Menu > Preferences and you can reset the output values. Once you have your desired options selected, select the exporting path and save the changes by hitting the OK.
Step 3 Activate the conversion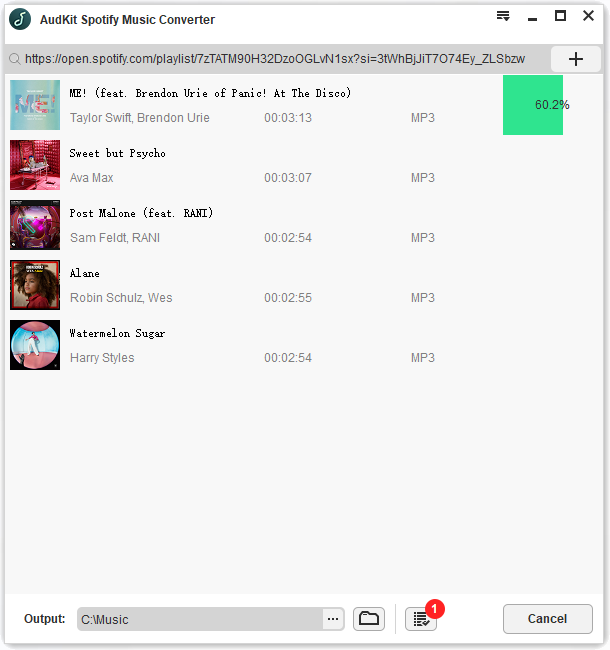 Finally, press the Convert button to start downloading in just one go. After the conversion, downloaded Spotify files are saved in the History menu > search icon > the local drive. You can access the folders quickly.
---
Part 3. Conclusion
Spotify not showing the album art is an issue that has quite often been reported. Sometimes the cause is as simple as resizing the window and other times, you have to reinstall the entire application. Be that as it may, using AudKit is a sure way of getting out of this hassle and having all of your songs downloaded locally in MP3 files with a lot of ease. Follow the steps we showed above and you'll have all your songs from Spotify converted into MP3, allowing you to listen to them wherever you wish.