If you are using a simple TV, you probably have already been using Kodi on your computer. If you don't already know, Kodi is a very powerful open-source media player that is free and enhances the overall user experience. Kodi allows you to play and stream media content such as movies, music, photos, podcasts on your computer. Kodi is a freeware that is very easy to use and enhances the overall features of your computer. Kodi not only streams content from the internet, but it also allows you to play local files that have been stored on the TV.
But it has one downside that it doesn't allow you to play music from Spotify on Kodi natively. So, if you want to listen to Spotify on Kodi, there is no direct way to do that. But we have two alternate methods that we are going to use to install Spotify on Kodi.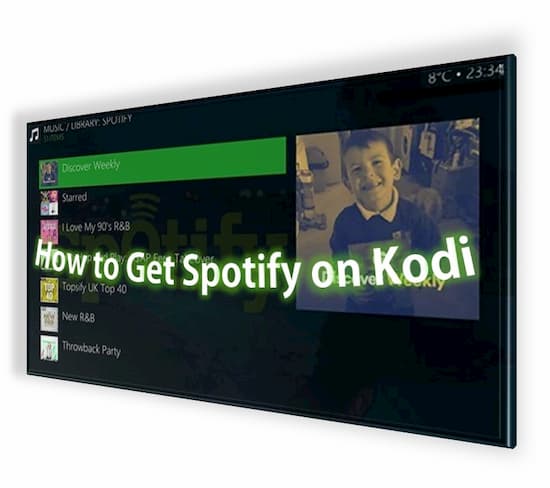 ---
Part 1. How to Get Spotify on Kodi without Premium
As we discussed before that Kodi can play local files as well. So, we are going to use that to our advantage. As we know, Spotify songs are encrypted in OGG Vorbis format, and Kodi does not Support OGG Vorbis format, so we first have to download music using a third part Spotify downloader in MP3 format to play the Spotify music on Kodi. So, we are going to introduce spectacular tools that allow you to connect Spotify to Kodi.
AudKit Spotify Converter is known for being the best dedicated Spotify downloader on the internet that allows you to download Spotify music in the highest quality possible. It can easily download music from Spotify to MP3 and makes the whole process effortless. It supports multiple format options like FLAC, M4B, M4A, etc., that you can choose.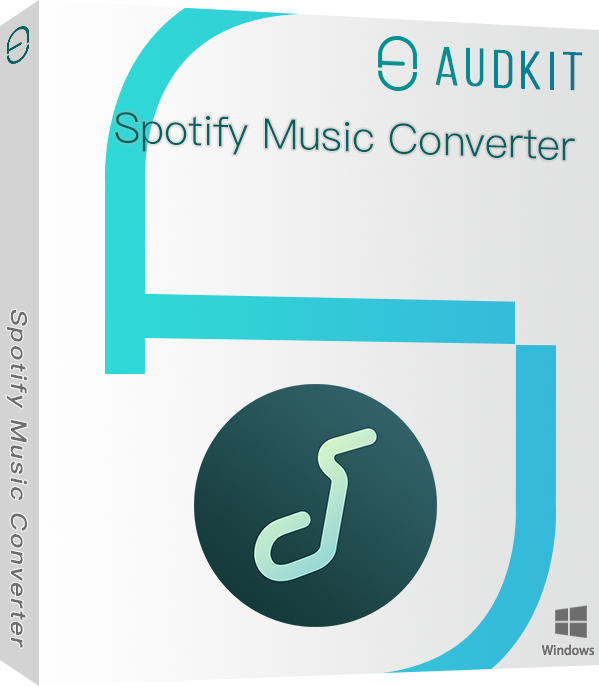 Support different Spotify output formats like MP3, AAC, etc.
Fast conversion speed in a 5-times faster
Zero loss in sound quality after conversion
Offline listen to Spotify music without Premium
AudKit Spotify Converter can retain the 100 percent lossless quality while downloading music from Spotify. You change the bitrate of the downloaded songs to 320 Kbps to get the best sound quality. You can also change some other crucial parameters. Here is a quick guide on how to use Audkit Spotify Converter to download music from Spotify and play on Kodi.
Step 1 Launch AudKit and import music from Spotify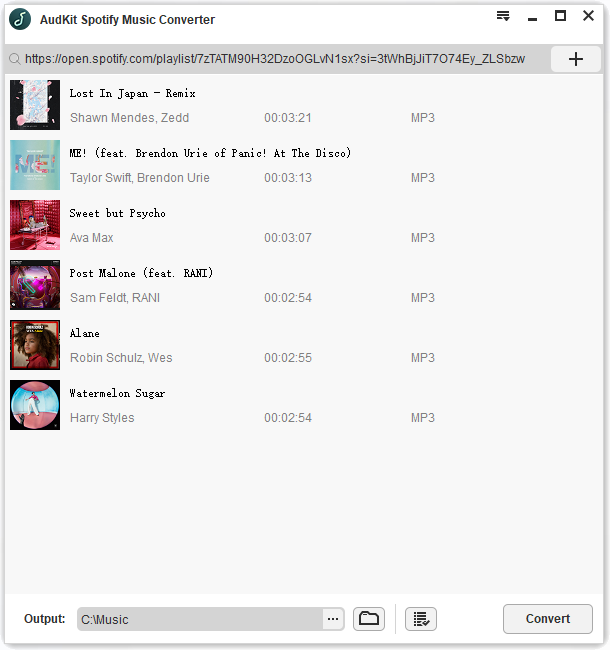 The initial step is to download AudKit Spotify Converter in the event that you don't as of now have it installed on your PC. You can download this converter by heading off to its site. Presently to begin the cycle, you need to import your desired music from Spotify. Copy the URL of the song and add it into the search field to import the song from Spotify. Drag-and-Drop likewise works with regards to bringing in music to AudKit Spotify Converter.
Step 2 Alter the format of the Spotify songs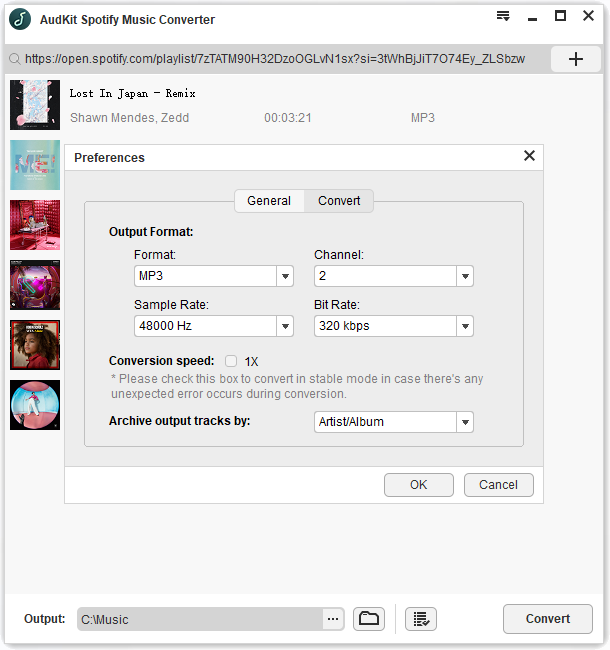 The next step is to alter the settings so you can download music in your desired format, which in this case is MP3 format. To perform that task, open settings by clicking on the "Preference" icon. Once you are in the preference tab, change the format from the format's drop-down menu to MP3 format. If you are willing to get the best quality possible, change the bitrate to 320 Kbps and refresh rate 48,000 Hz. Now that you are satisfied with your settings click on the "OK" button to exit the settings tab.
Step 3 Start downloading from Spotify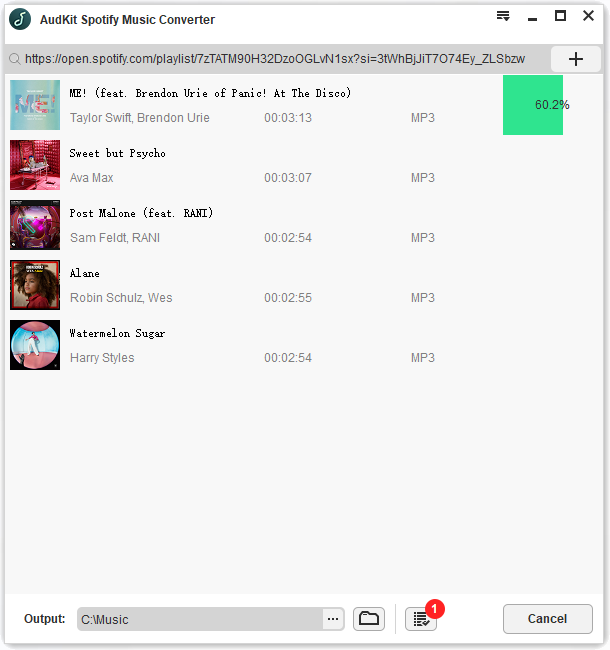 Now that the above two steps are completed, the last step is to start the downloading. To start the downloading process, click on the "Convert" buttons, and it will automatically start downloading. As it is one of the fastest Spotify downloaders, the songs will be downloaded in a matter of seconds. Once it is done, music will be stored in local storage.
Step 4 Import the Spotify music to Kodi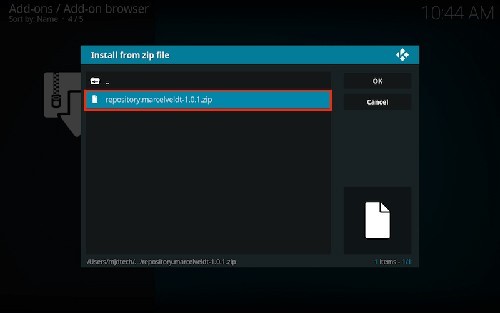 Now that the Spotify music is downloaded on your computer locate the destination folder of the Spotify music files. There you will see you decrypted MP3 songs from Spotify. Now open Kodi media player and import the downloaded music into the Kodi from the destination folder. Once you are done downloading the music into the Kodi media player, you will be able to listen to the Spotify music on Kodi.
---
Part 2. How to Install Spotify on Kodi
As the above method is no doubt the best method to get Spotify on Kodi, but it is a little bit time-consuming, and some people want a more direct and easy method to play Spotify Music on Kodi. Although the Spotify app is natively not available on Kodi, we have a comparatively simple method. If you search on google, you will find out that there are add-on's that allow you to play Spotify on Kodi.
There are multiple add-ons that allow you to have access to Spotify on Kodi, but Marcelveldt Repository and SPOTIMC are known for being the best Kodi add on Spotify. We are going to use Marcelveldt Repository as an example to explain the setup process.
Step 1: The first step is to download Marcelveldt Repository on your computer before launching Kodi on your computer.
Step 2: Now, to add the add-on to the Kodi, launch the Kodi player, and go to system settings. Once you are in the settings, click on the add-on's menu, and then click on the package installer.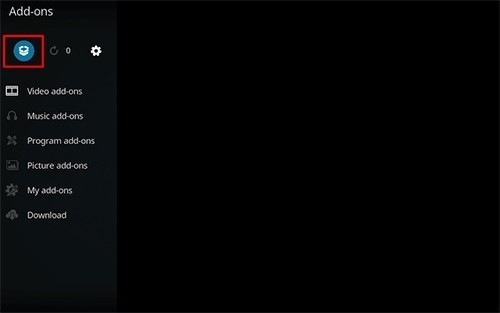 Step 3: Now click on the "Install from Zip File" button, browse for the Marcelveldt Repository zip file and click on it to upload it.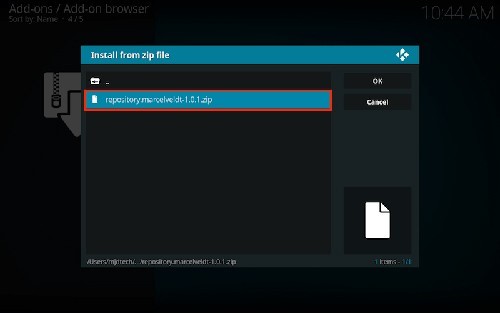 Step 4: Now navigate the zip file and look for the Marcelveldt BETA Repository, then click on the Music add-on, then click on the Spotify button and lastly click on the install button to start the installing.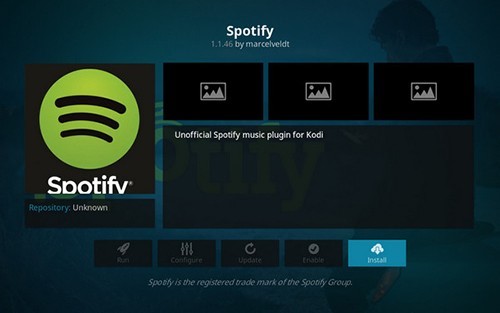 Step 5: After that, when you get the add-on enabled notification, click on Spotify again and select the "Configure" button. Once you do that, a new window will open asking for your Spotify account details. Enter and save the account details.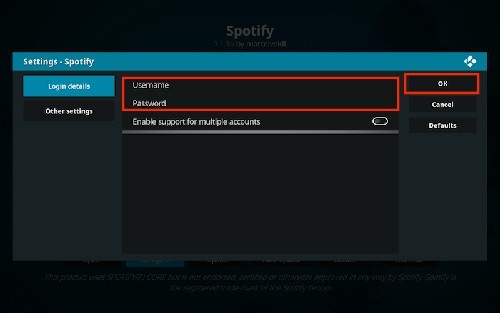 Step 6: Now to go to Spotify, go back to Kodi main page and then go back to Add-on options >> Music add-ons. Now choose Spotify and play your favorite Spotify music.
---
Conclusion
In this article, we discussed how to install Spotify on Kodi with two different methods. You can follow any of the given methods to have a smooth listening experience. We recommend you to use the first method to play Spotify on Kodi; that way, you won't need a Premium account to play Spotify.
---